Hey Marco CONGRATULATIONS for getting the boat and also for the great photos. I am archiving the photo images for safety, and so they can be available to others in the future who may want to restore this same model.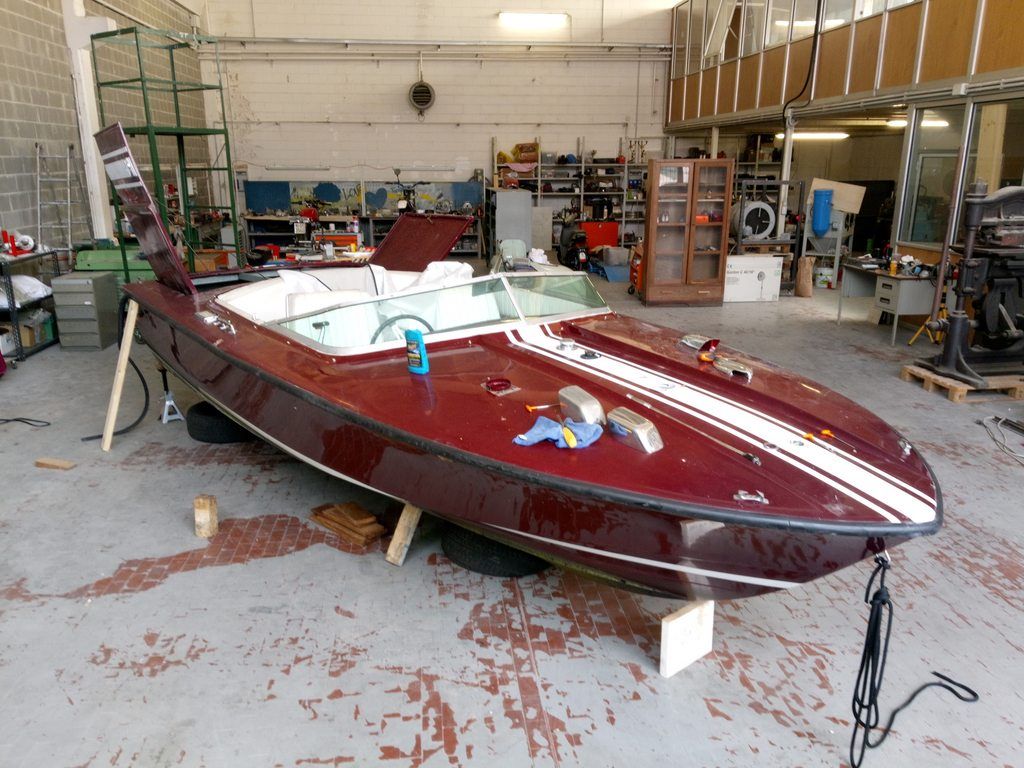 Great photo, and it looks like you are having fun.
I am not surprised to find out the boat had been painted, one of the early photos you sent had some crazing that looked like paint.
The original boats came with the 302FLV or 350FLV, and some with v-drive came with the 327Q. Your boat as it sits right now would be faster than the v-drive 327Q due to the fact that the OMC has basically identical power, and the outdrive is a more efficient way to propel a boat. The OMC motor installation looks quite good from the photos, and if it runs as well as it looks I would keep it. If you decide to make the boat 100% original you can seek out the original motor and outdrive package over a period of years if necessary, but I think you will be pretty pleased with the way the boat runs with that power. Yes it's always fun to go faster. The OMC motor appears to have an aluminum intake manifold on it, and I would be interested in knowing if there are any identification marks on that intake, that would identify the manufacturer and model number. Normally an intake swap to a known better model like the Edelbrock Performer RPM model will provide more power on many motors but this appears to be a pretty good looking intake already, so please check that. Once we know what you have we can look up the power issues.
The exhaust side of this motor looks good too, and it looks like you can easily route that out the transom if you decide to do that.
Good luck on your progress, keep us posted.
Regards,
Paul
"\"\""