Hi Craig,
Here are a few photos of my 23 Lancer, but they're not glorious. Well actually they ARE glorious to me because it represents some good fun in the shop and an investment in the future for more good fun on the water. These are just a few photos in a long line of what has become an expense of blood, sweat, tears, a little torture, some fun, and quite a bit of procrastination due to "other interests and needs". Hang on, this one will be running under it's own power soon, and it's going to be a beast. This is an opportunity to re-cap my progress or lack thereof, and motivate me to get off the couch and into the barn to work on this boat !!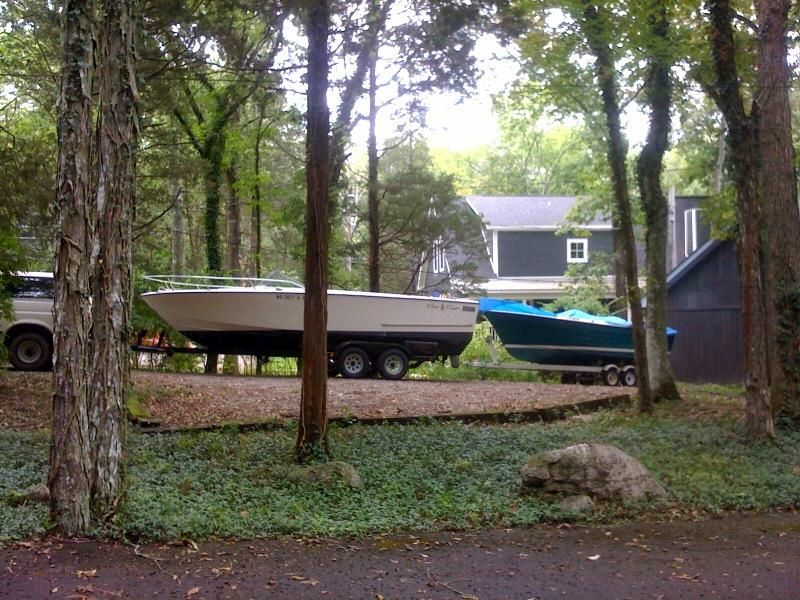 Two different hulls, the green one is a 20-foot fiberglass (1966) Sea Skiff with a 16 degree deadrise and a "lapstrake" hull all the way to a mini transom, she rides "nice" but is nowhere near as formidable as the 23 Lancer with the 24-degree hull. In addition, the Lancer is going to have nearly 200-horsepower more than the Skiff, all the better to make noise for that neighbor you see next door.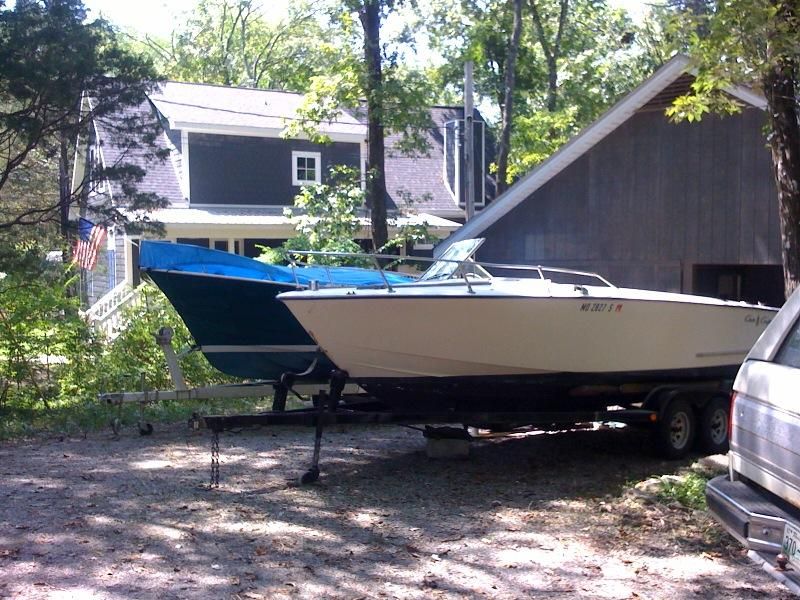 Interesting thing about my 1973 23 Lancer, it came with a Monel fuel tank !!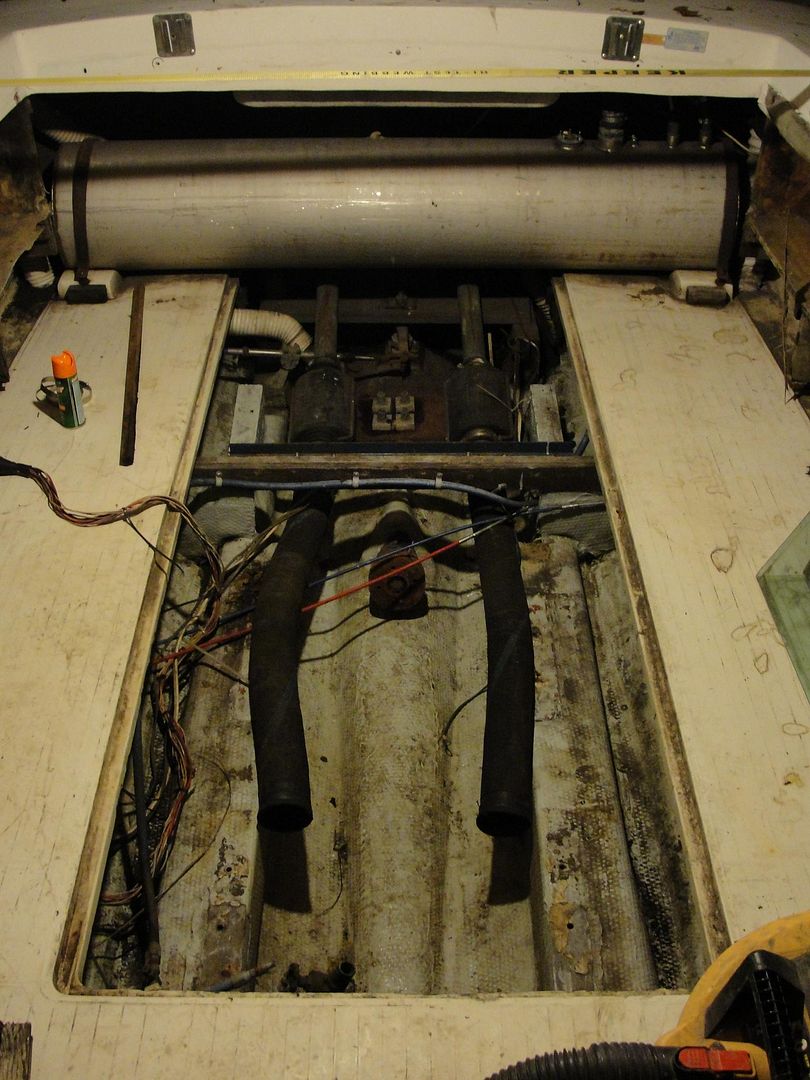 Outpatient surgery was needed on the side pockets, the bottom was rotted out even though clad in fiberglass, no doubt the result of being left out in the weather a long time. In any case, this is an easy fix.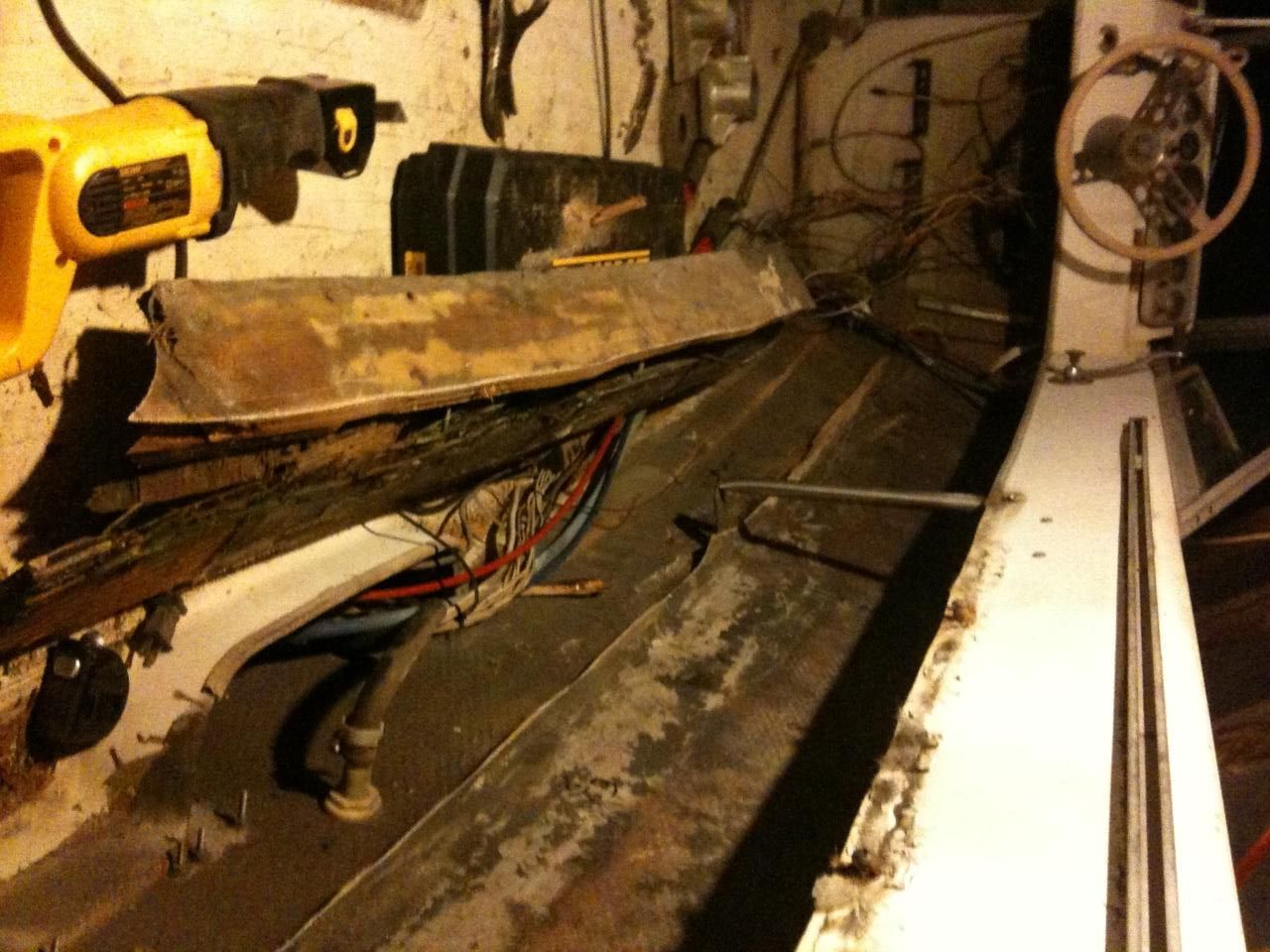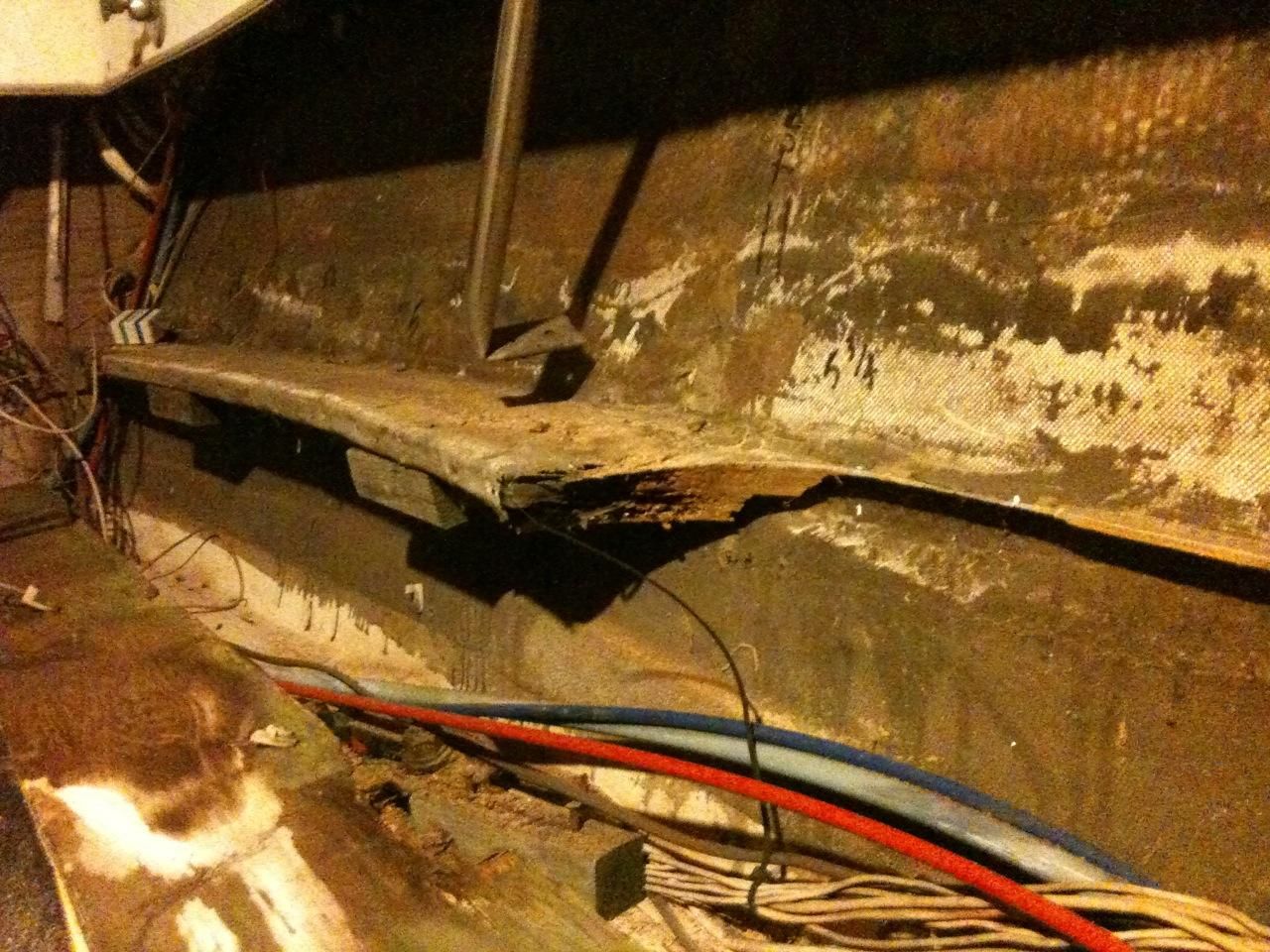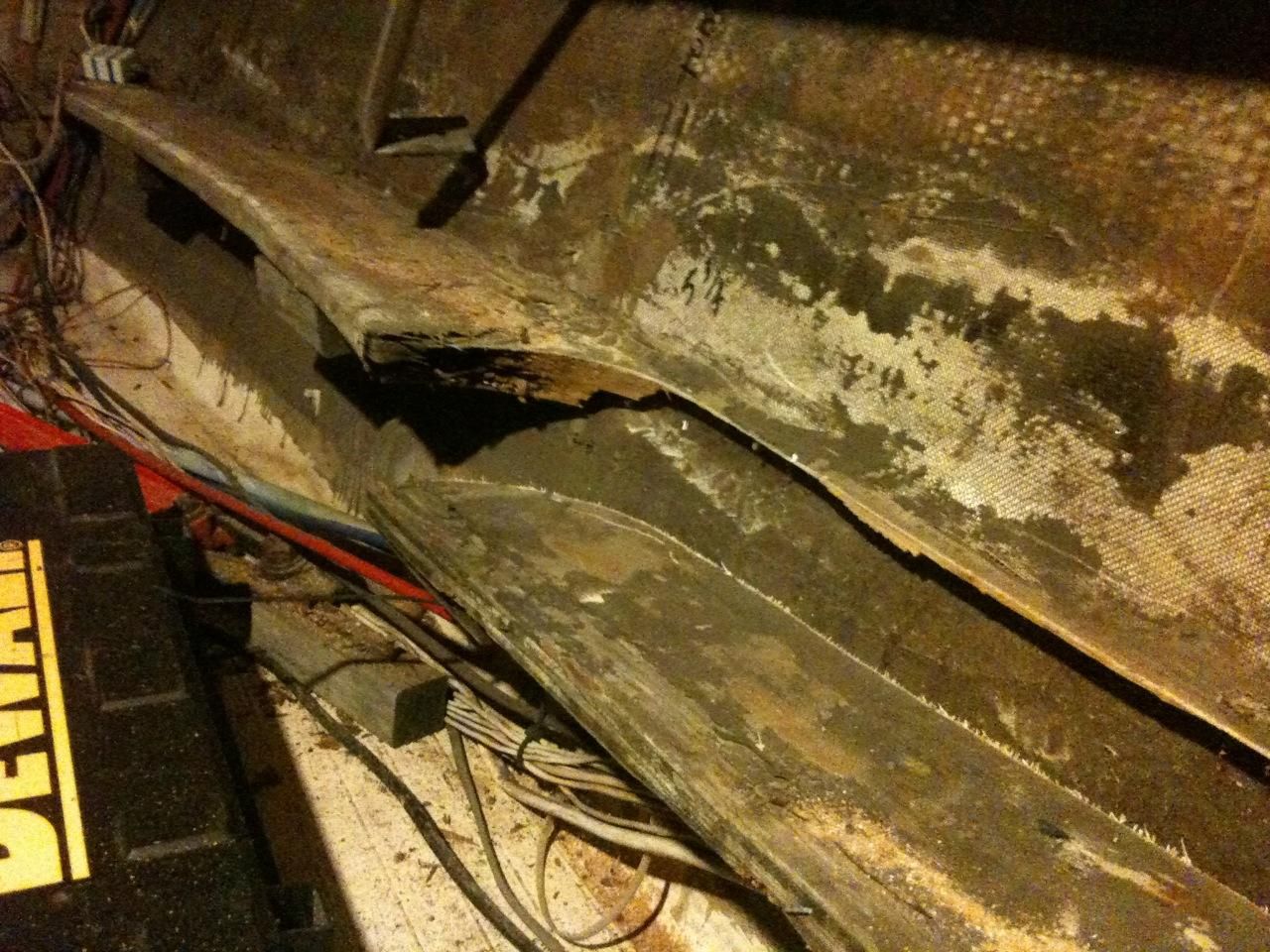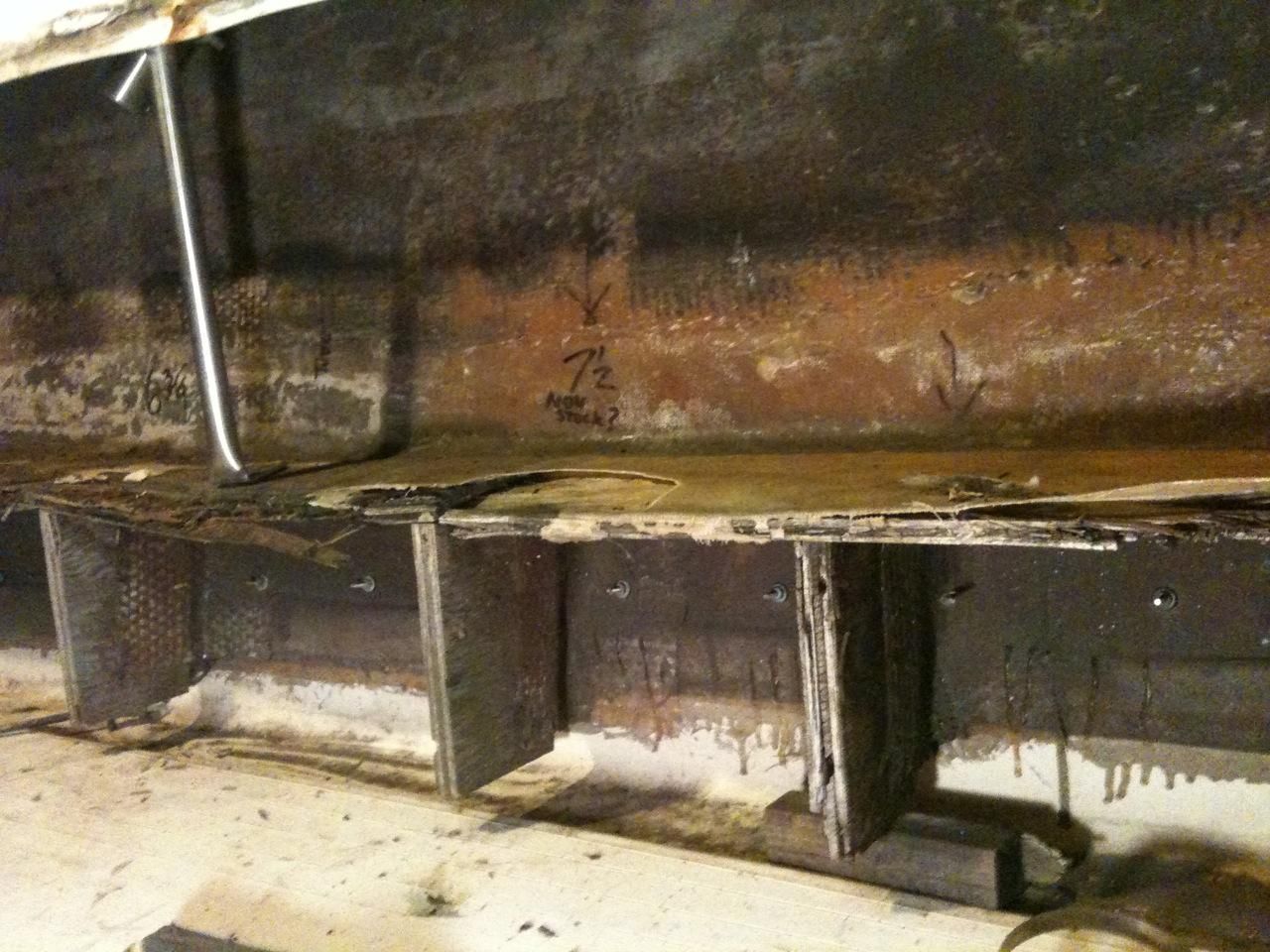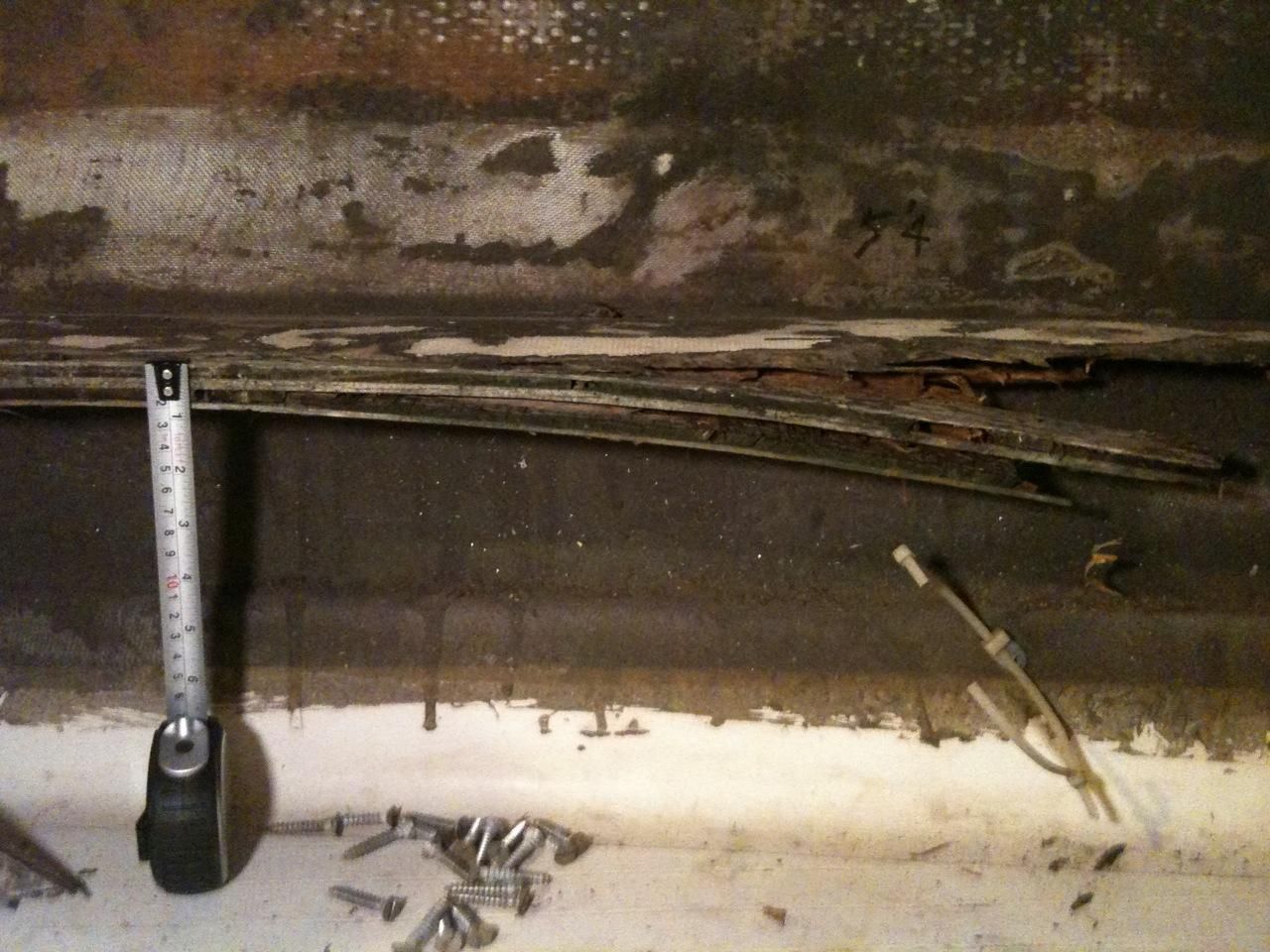 And then I found this, a support for the rear section of steering gear at the transom, which I eventually cut out, removed all wood, and replaced it with embedded epoxy surrounded oak.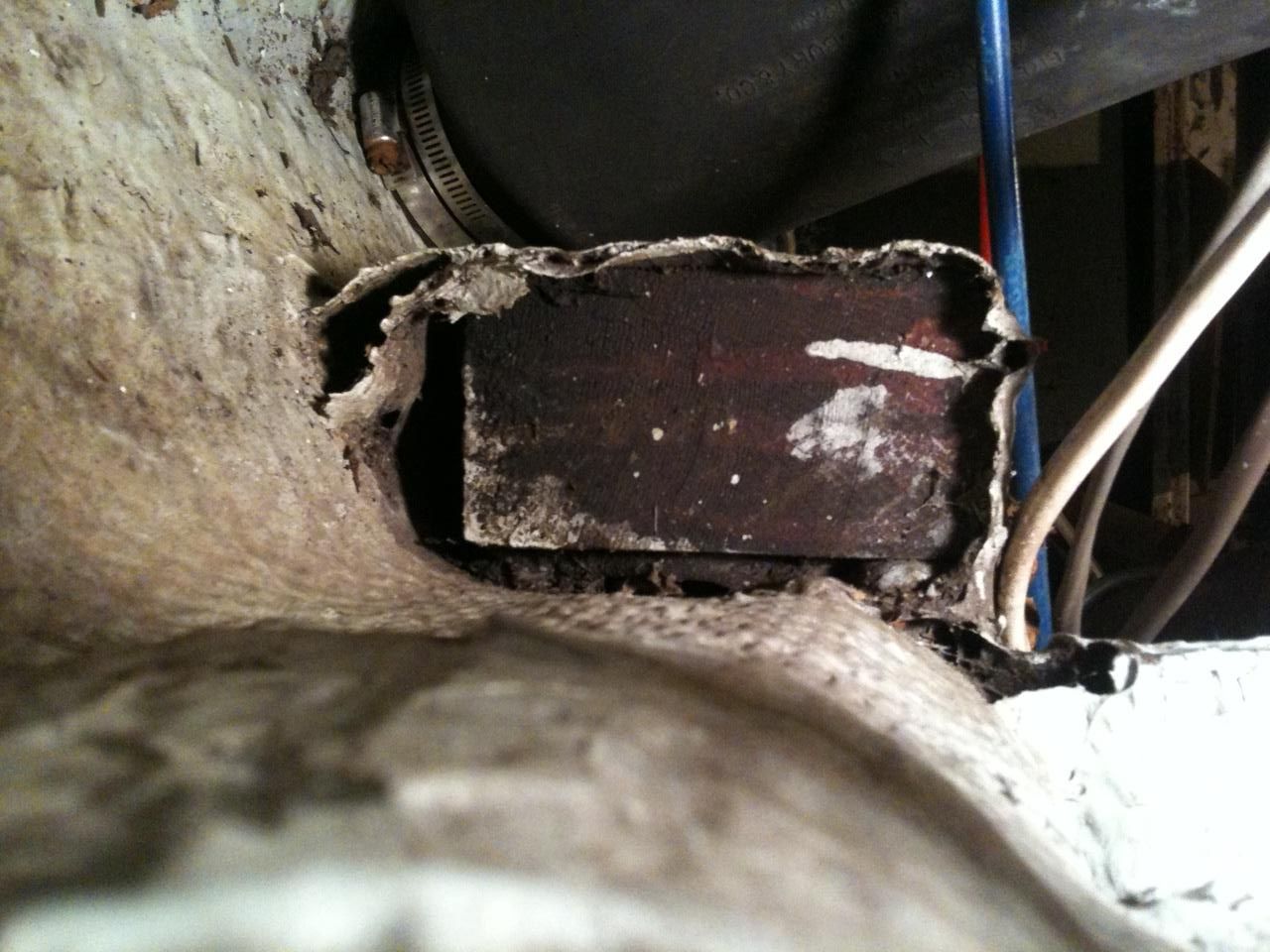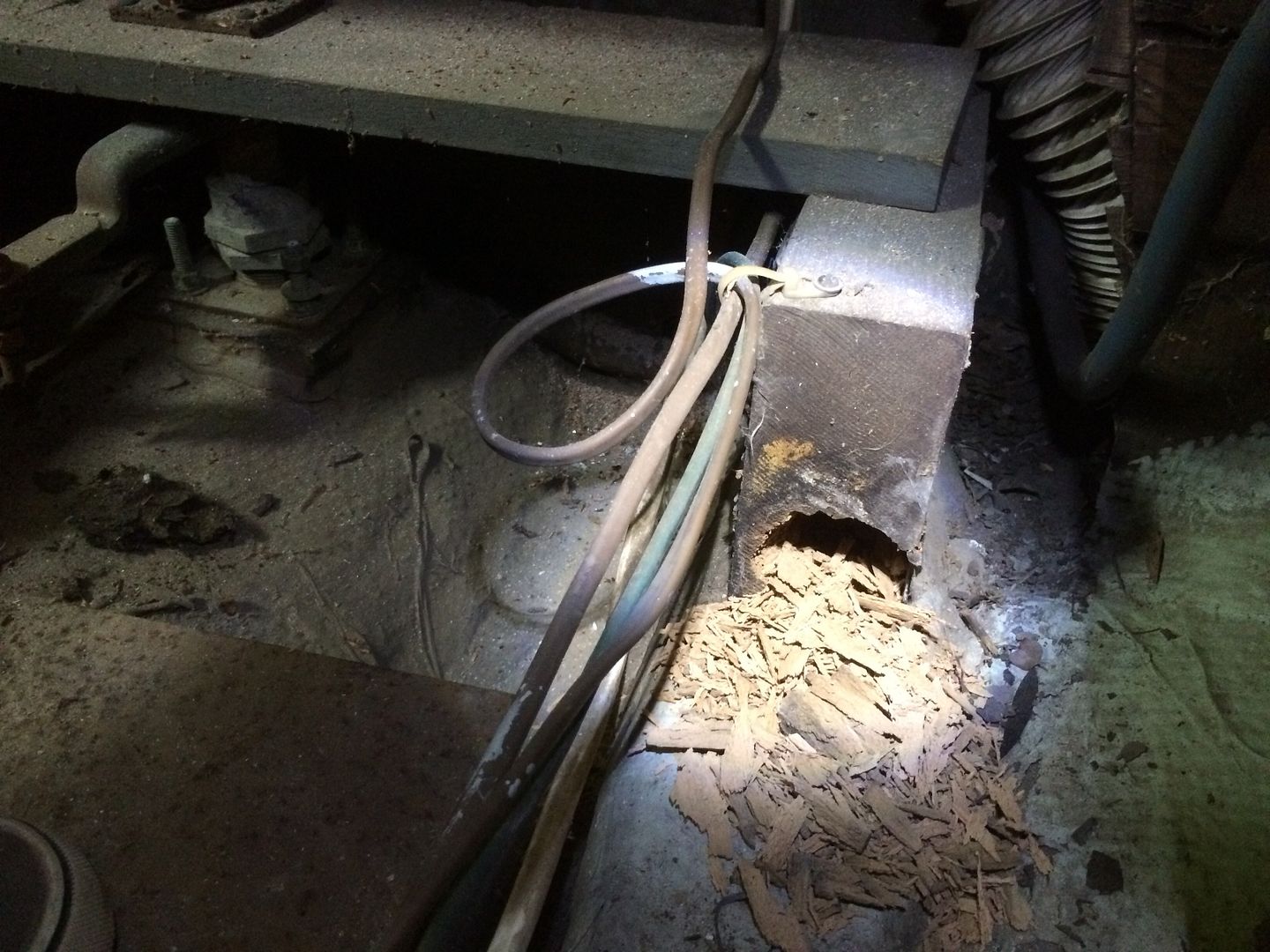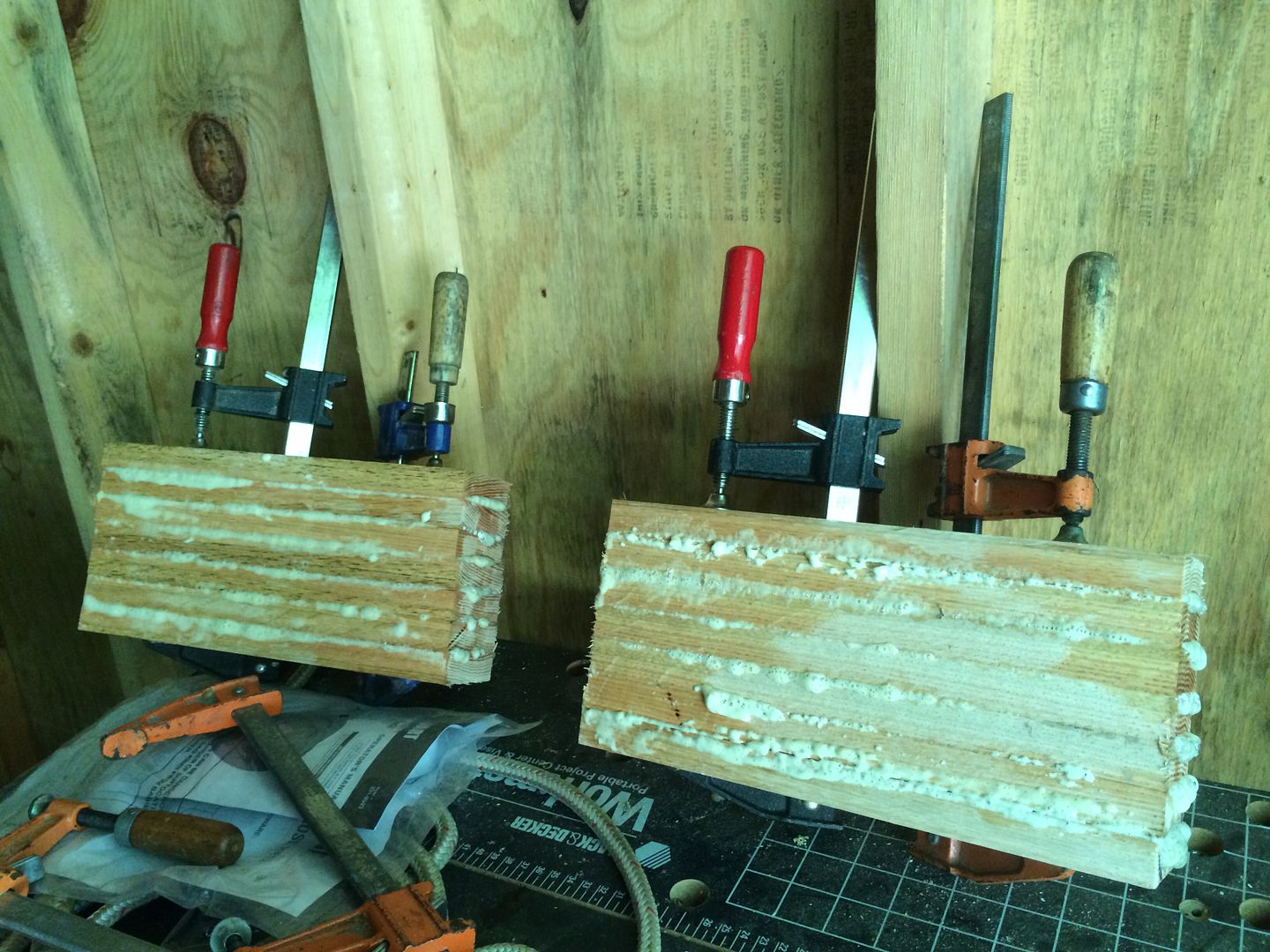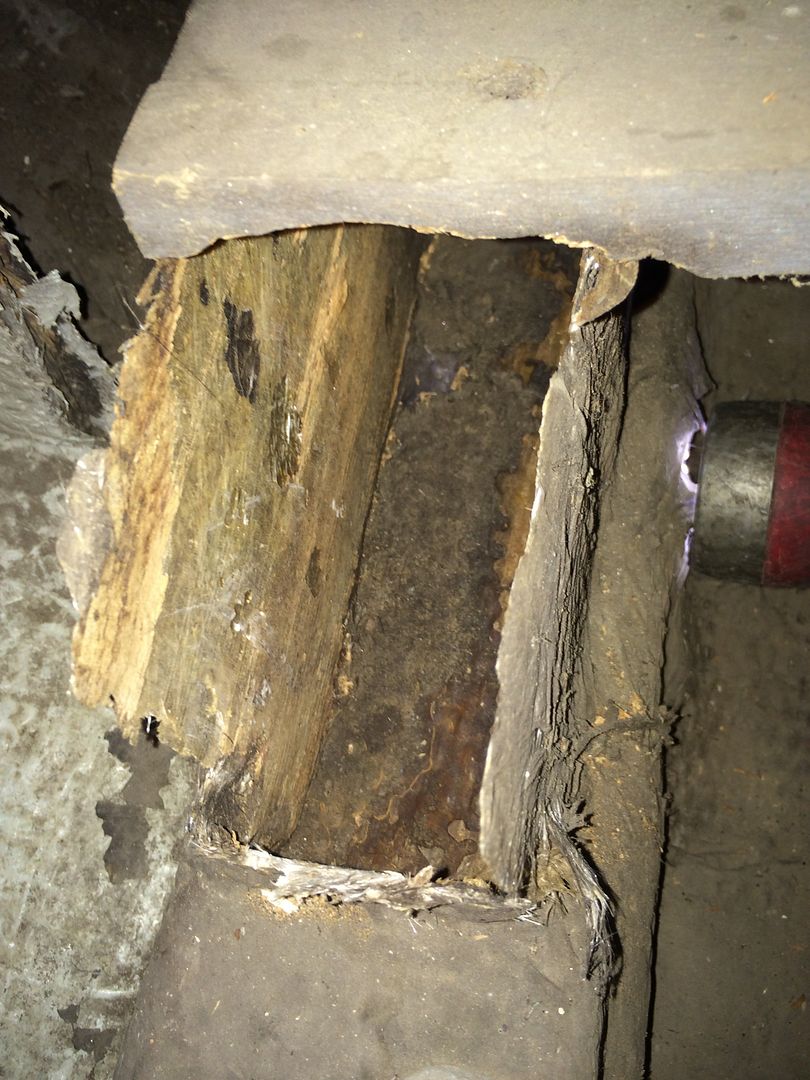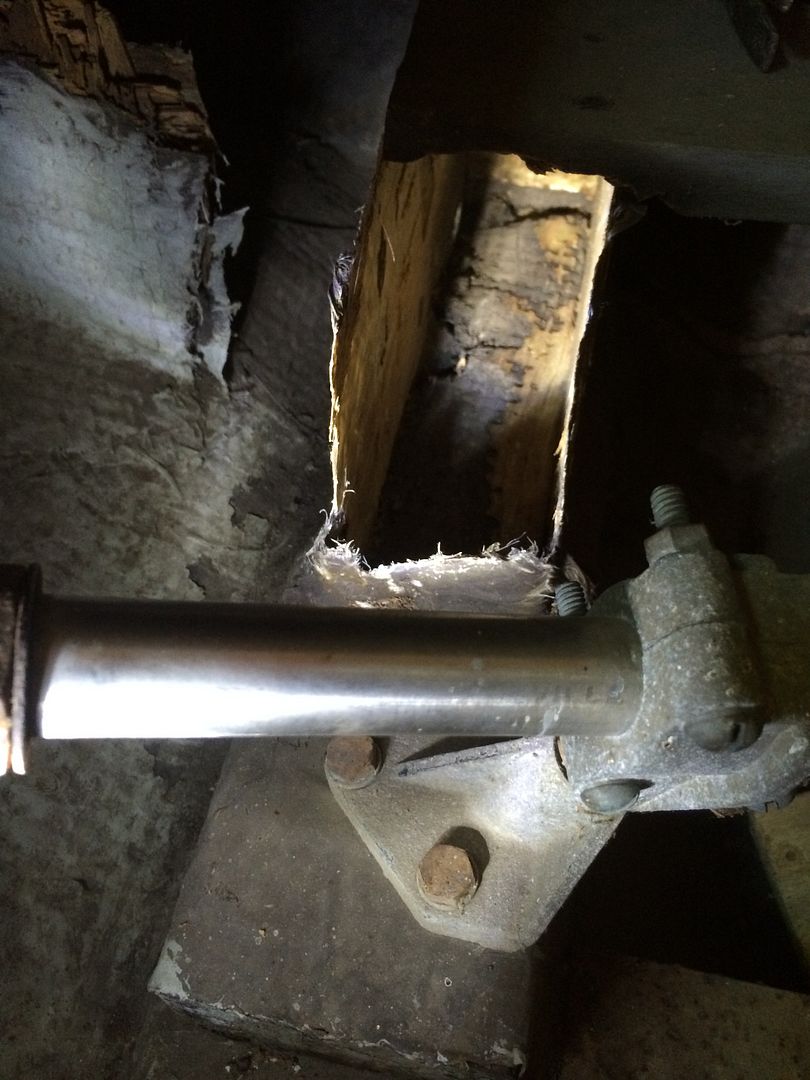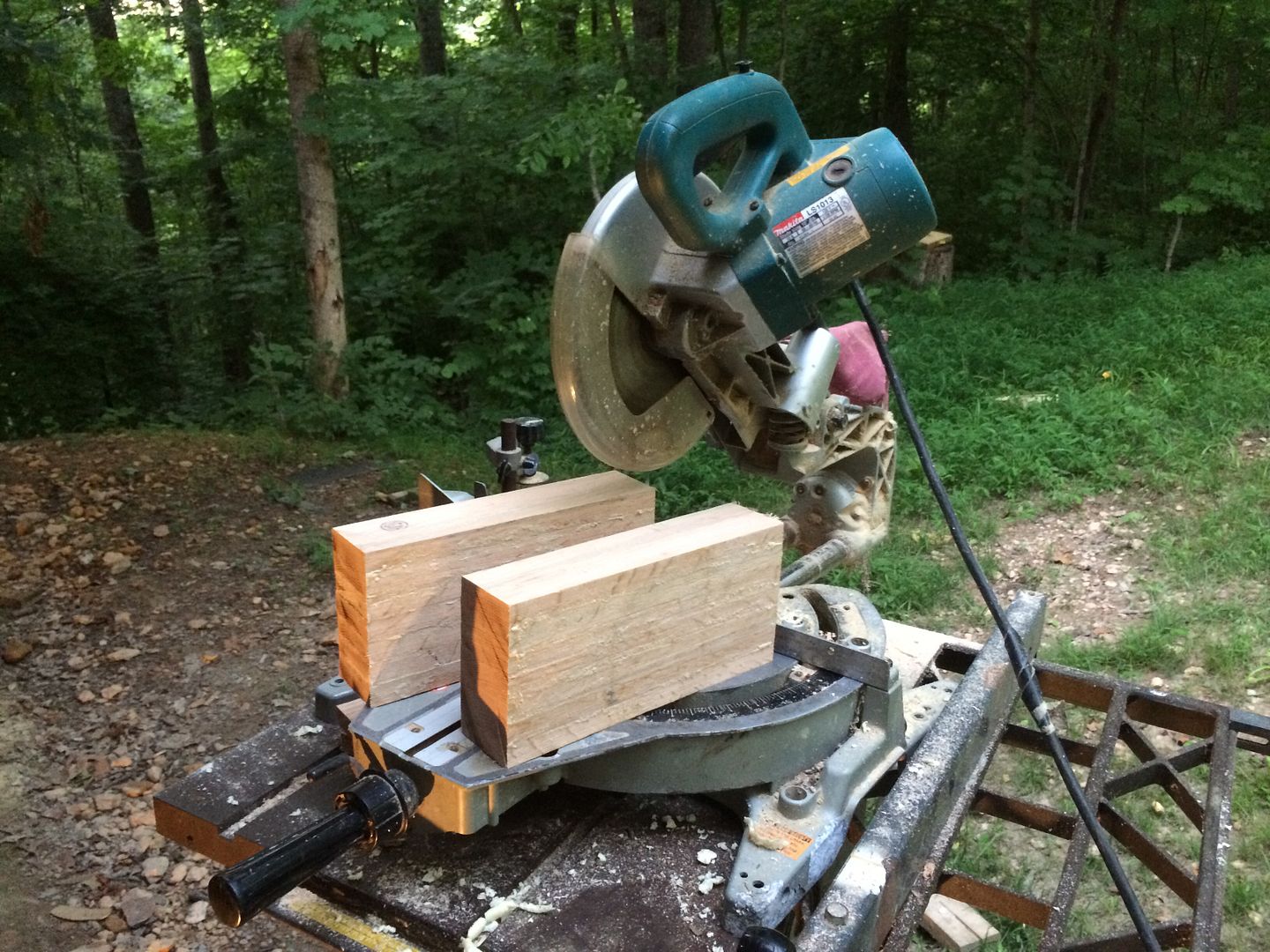 Here is what the old pieces looked like.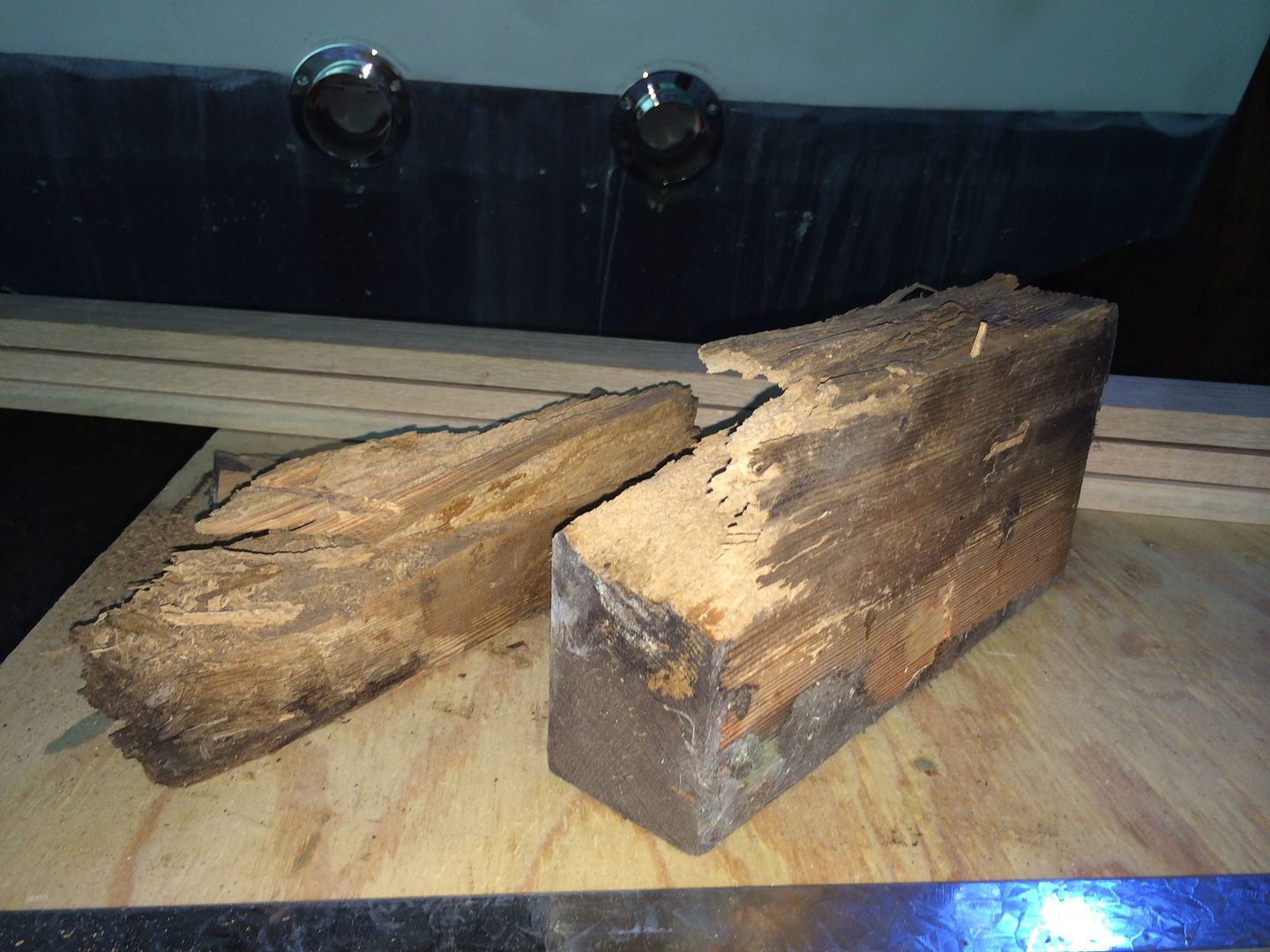 The seats were fastened to an aluminum plate, which was also screwed to the fiberglass floor structure. With all the holes there, I guess it's safe to say this boat had seen some pretty good action in the past, but the hull is ROCK SOLID.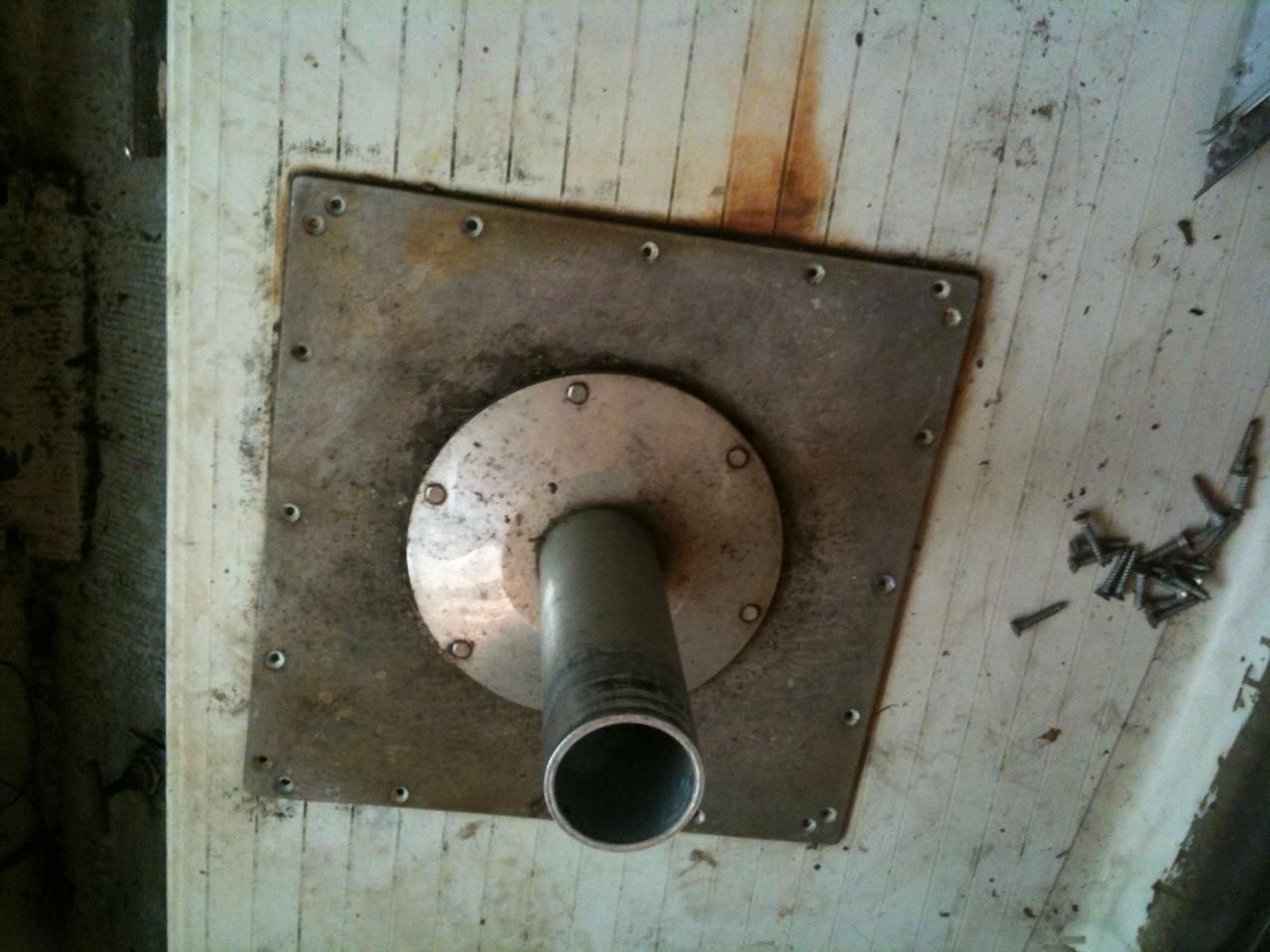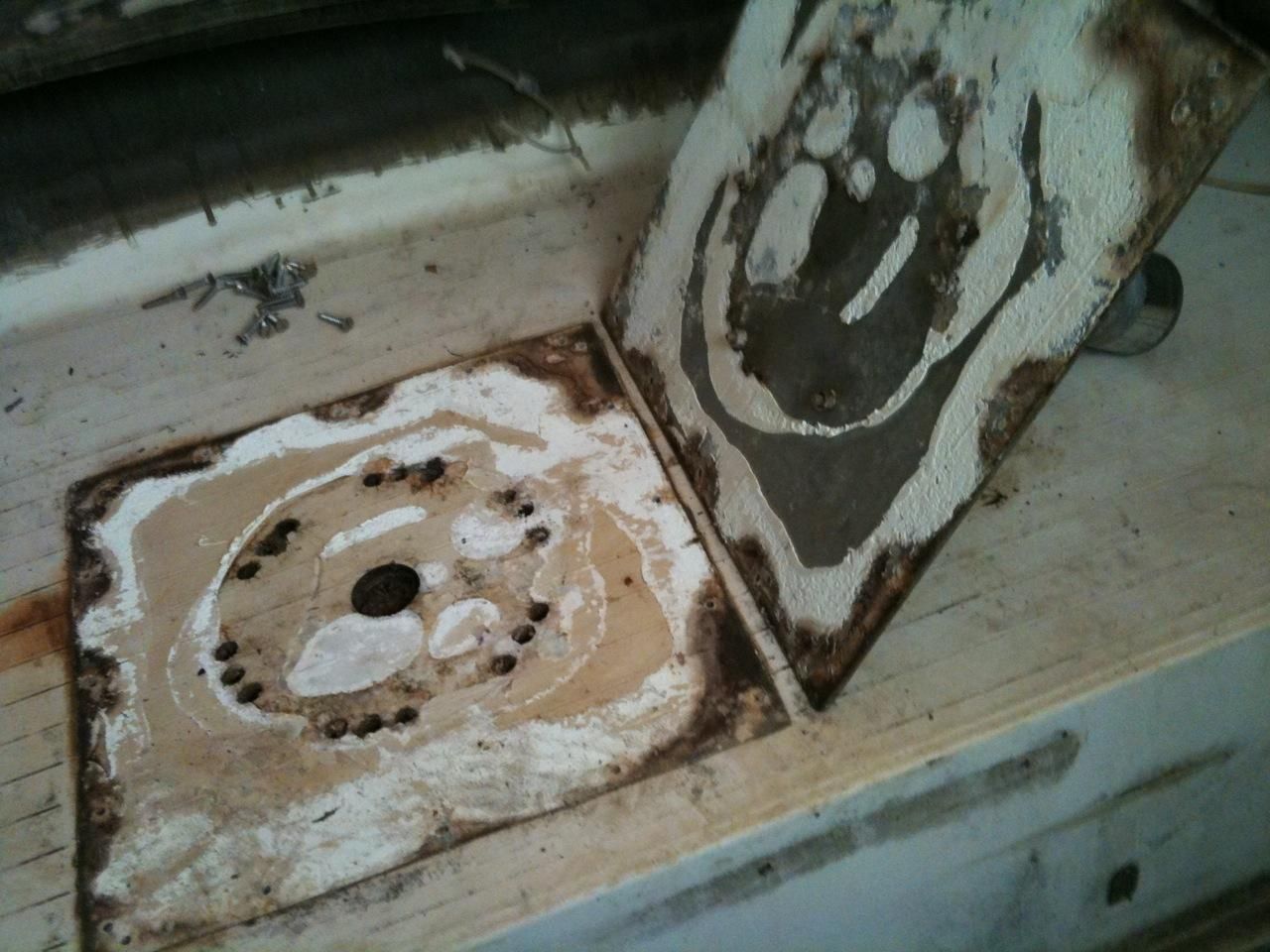 Like I said, not glorious. This is an example of getting a boat that "needs everything", where I could have spent less money than the trailer cost me, and got one that might have even been a runner. However, I like the fact that this one came with no motor or transmission, because I got to start over from scratch.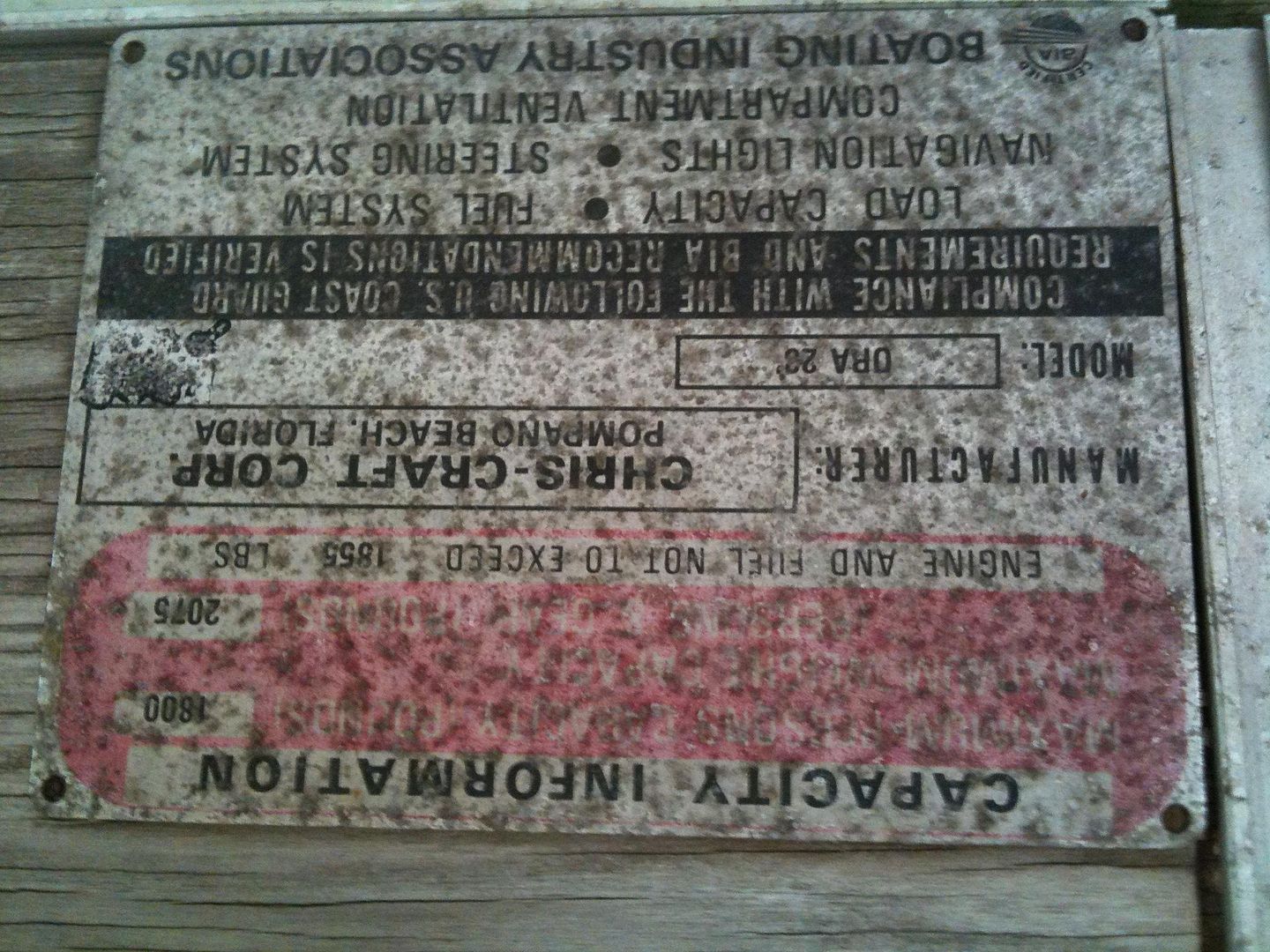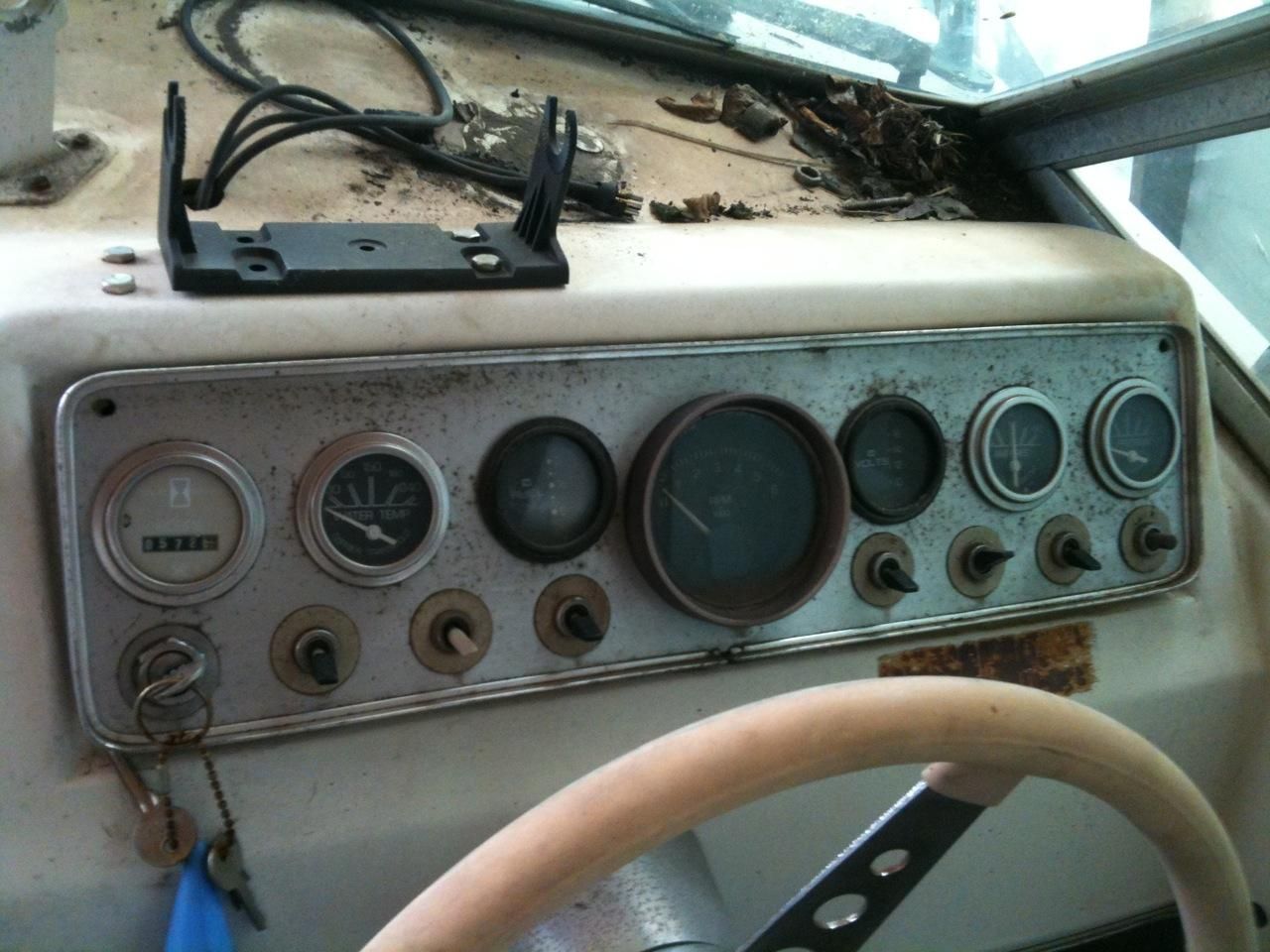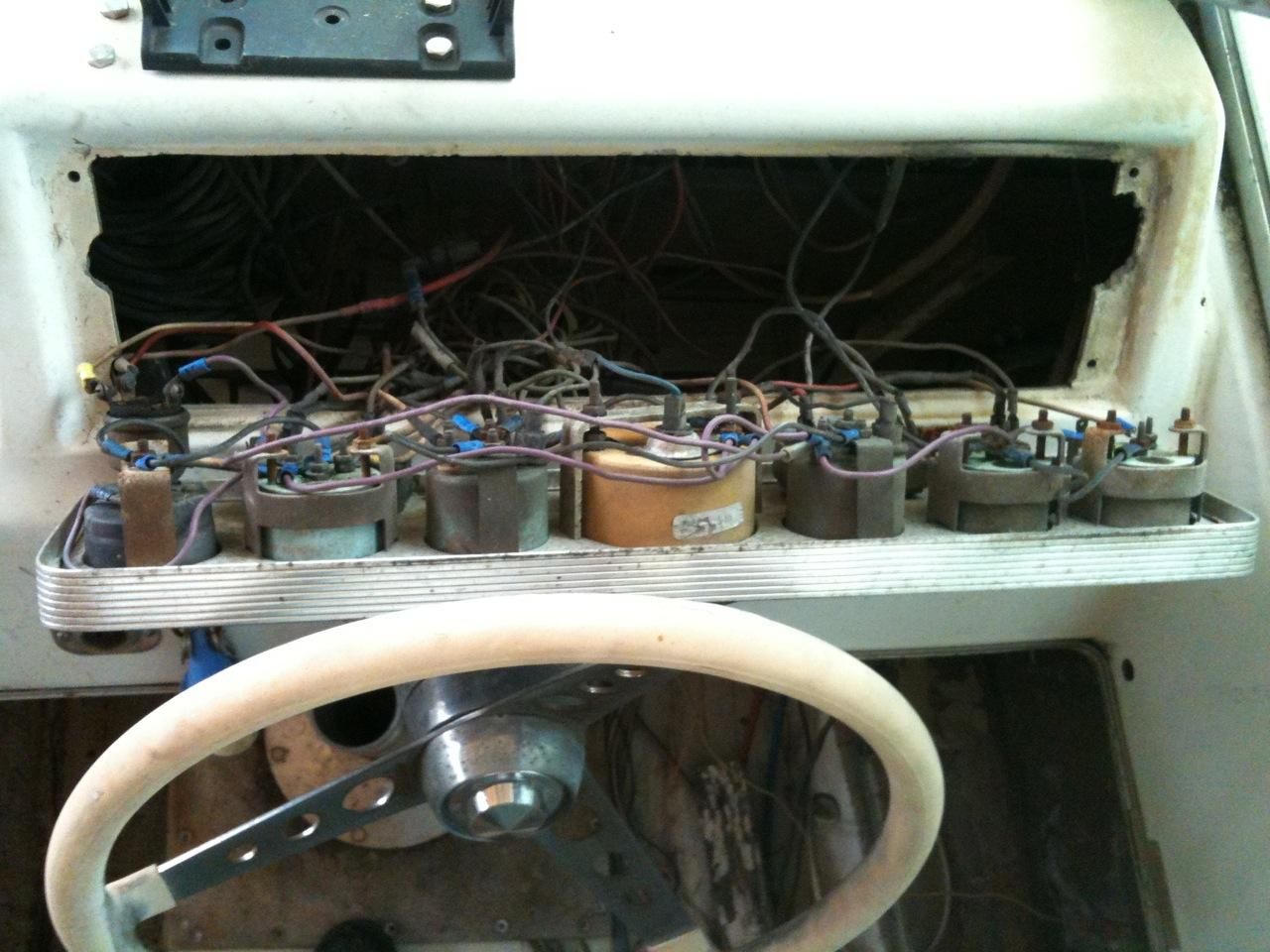 So that's what I have, and here is what I am dreaming about.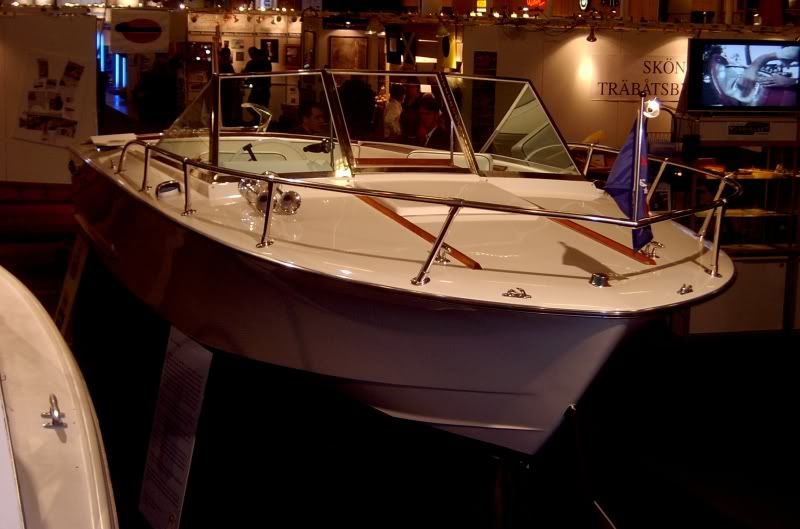 Well I did select a "spare" 427 from my shop, pull off the 2.0 reduction gear, get a new Borg Warner 72c with 1.5 reduction, along with some specialty mounts for it so it would work in the 23 application. And yes, the motor is done, runs great, has "under 400 horsepower"  The time will come, stay tuned !!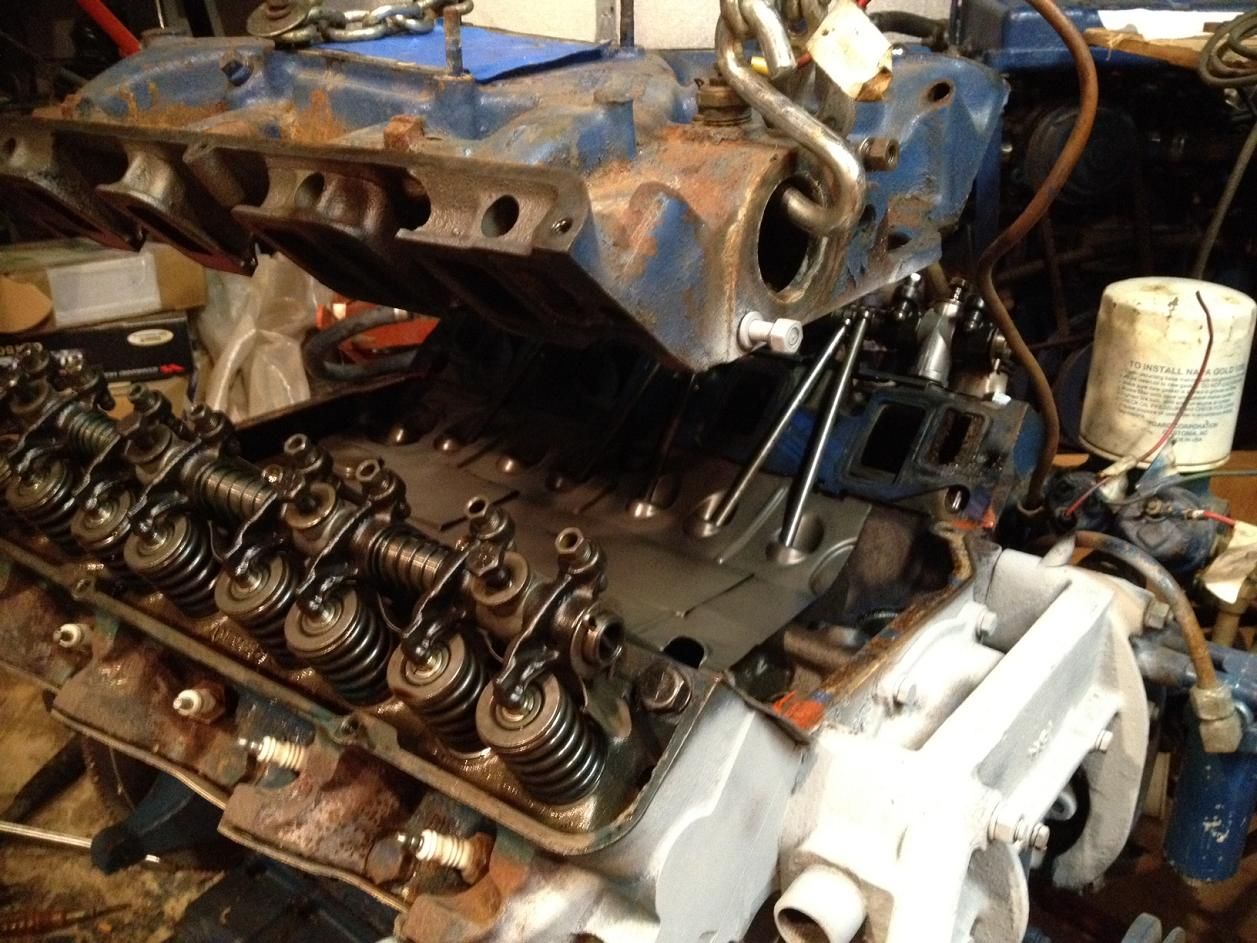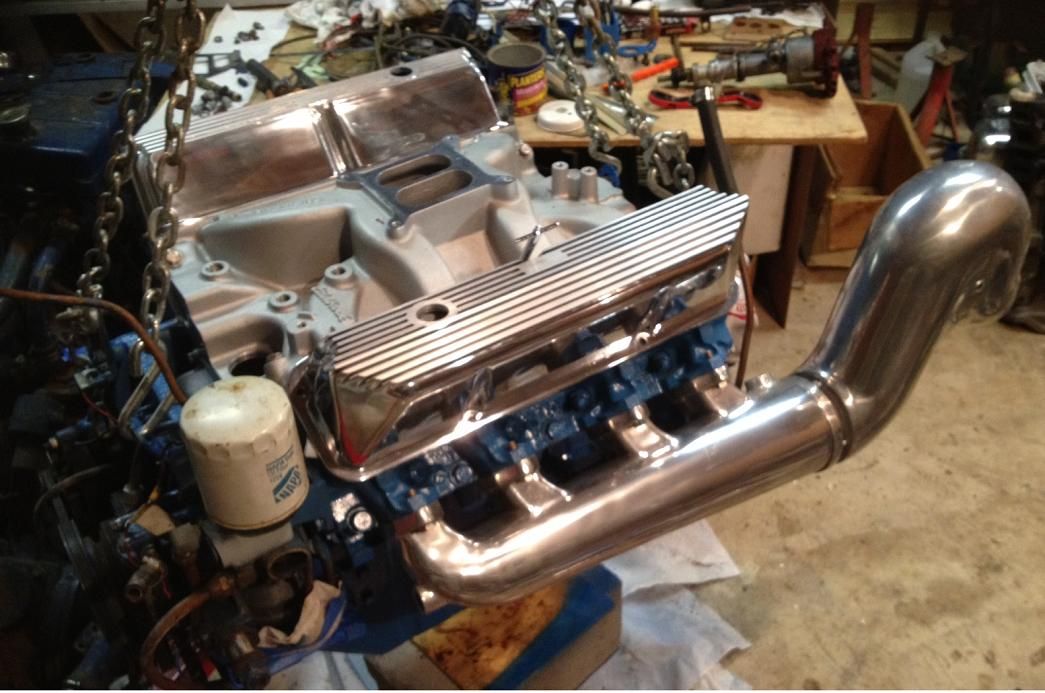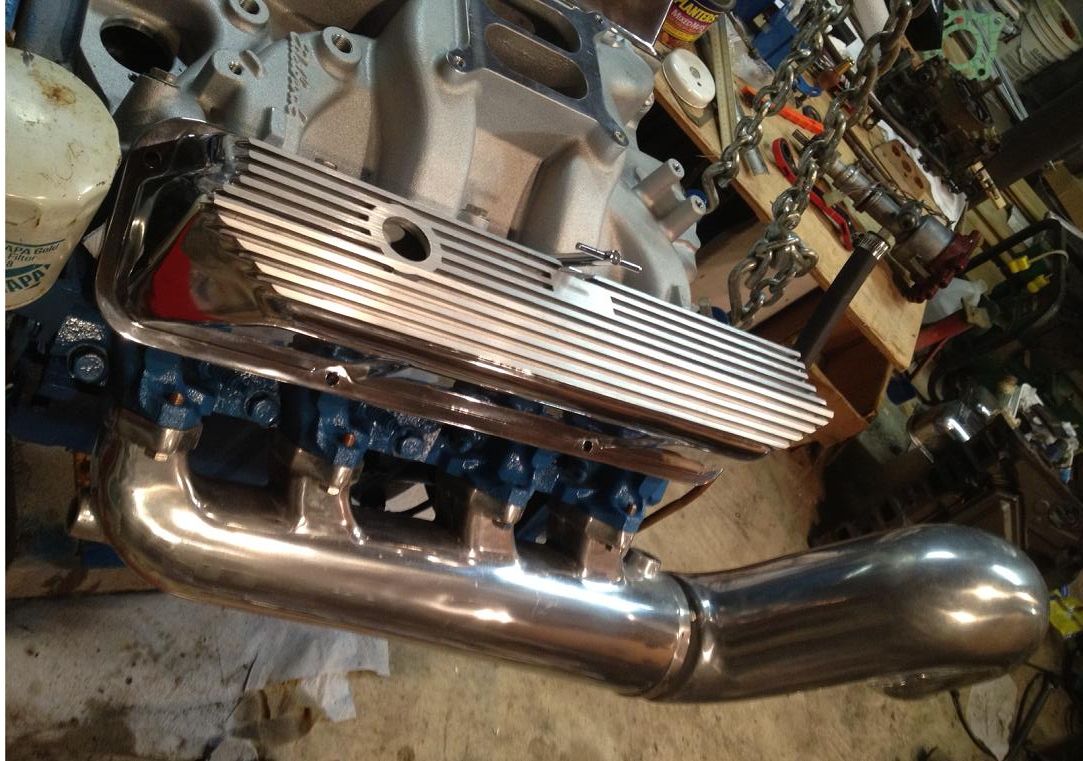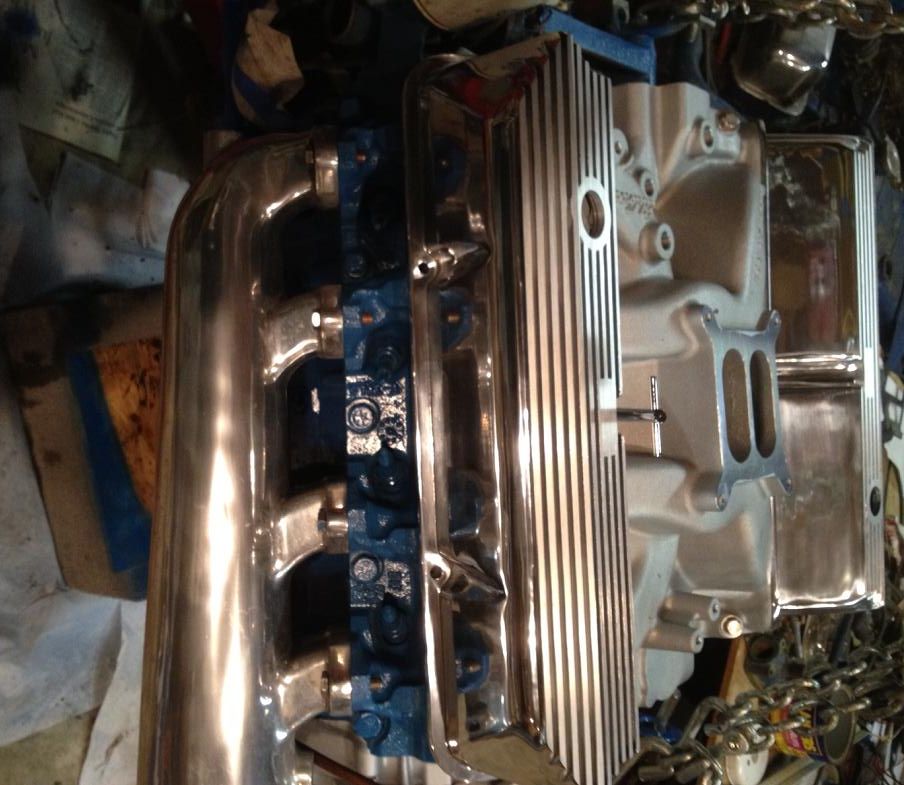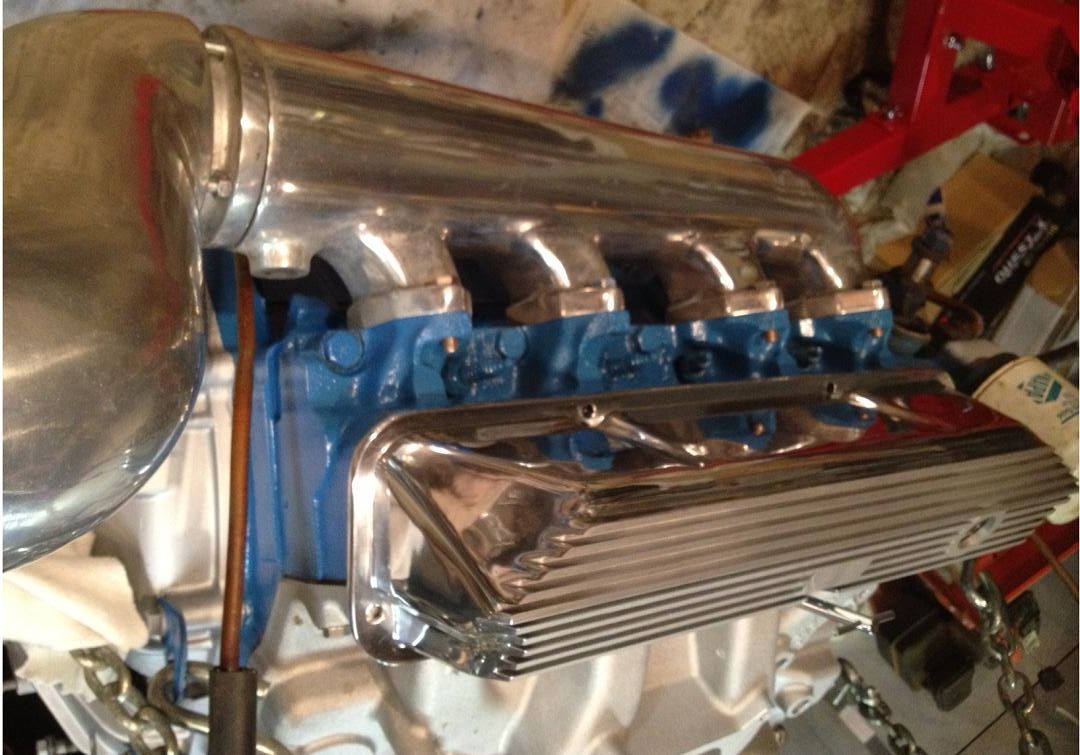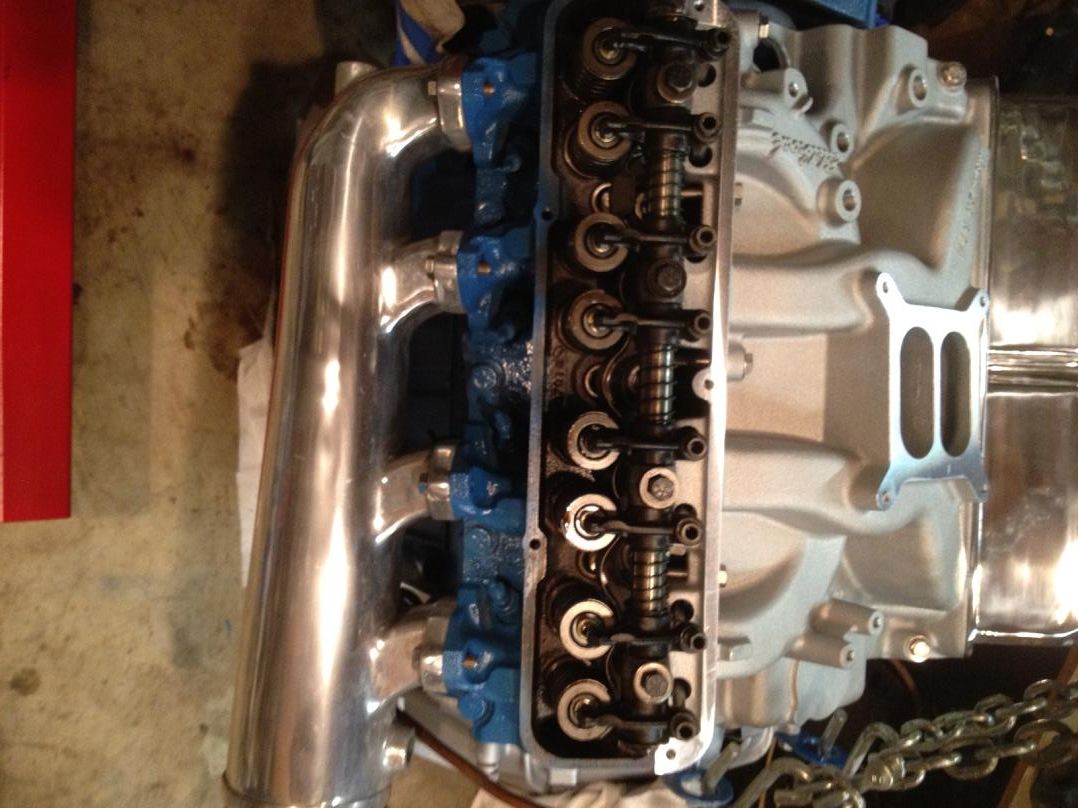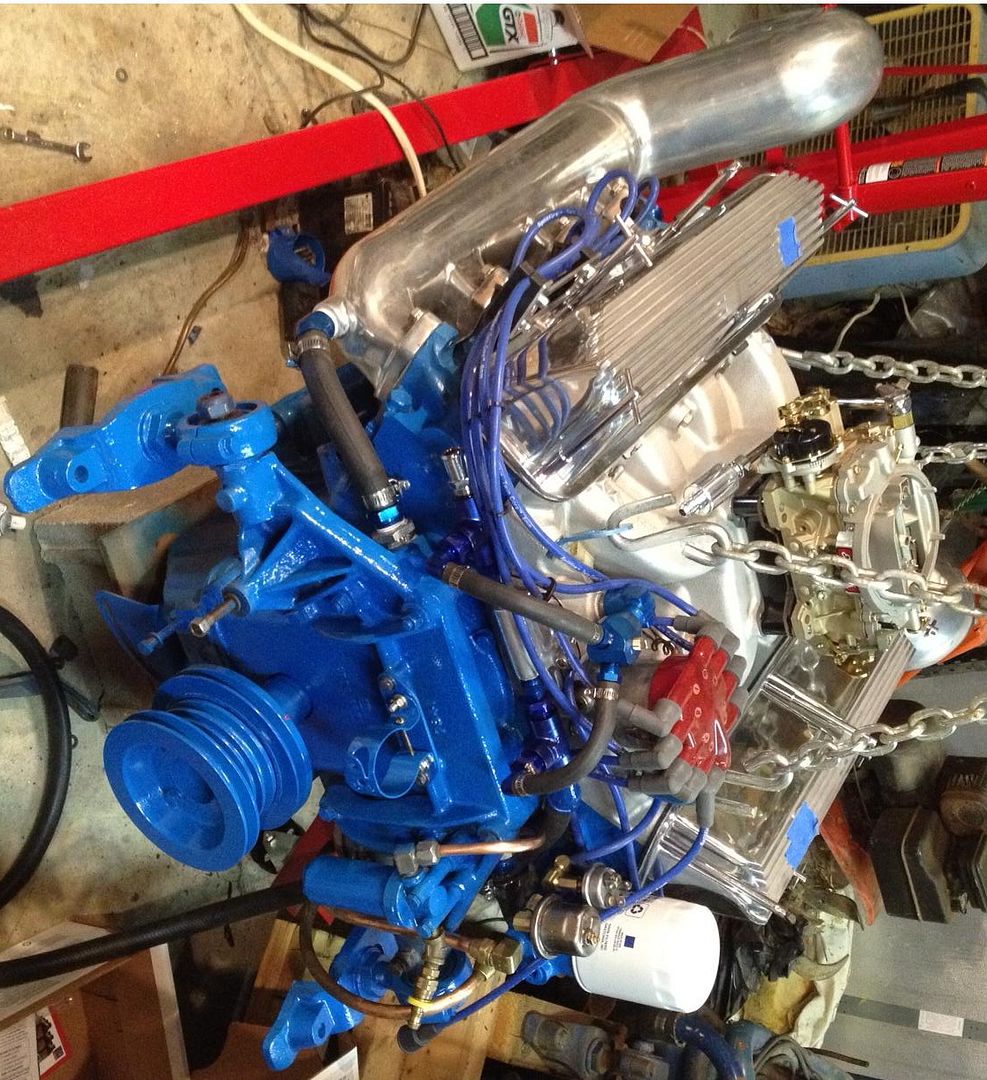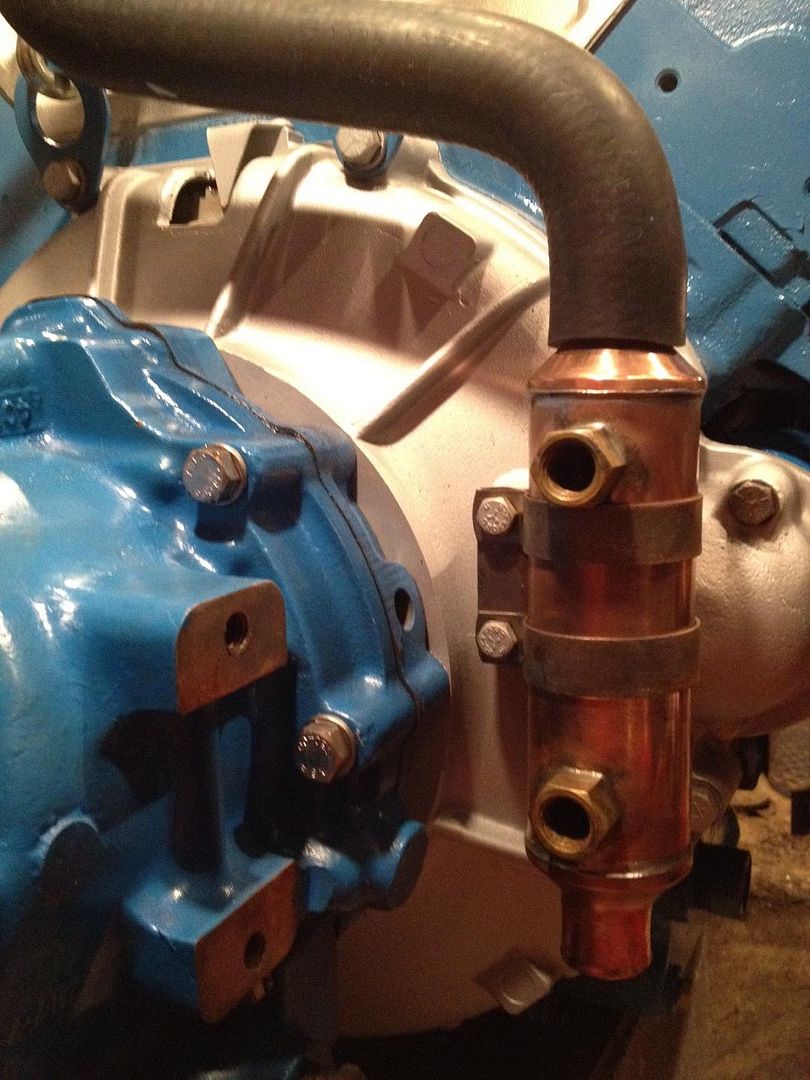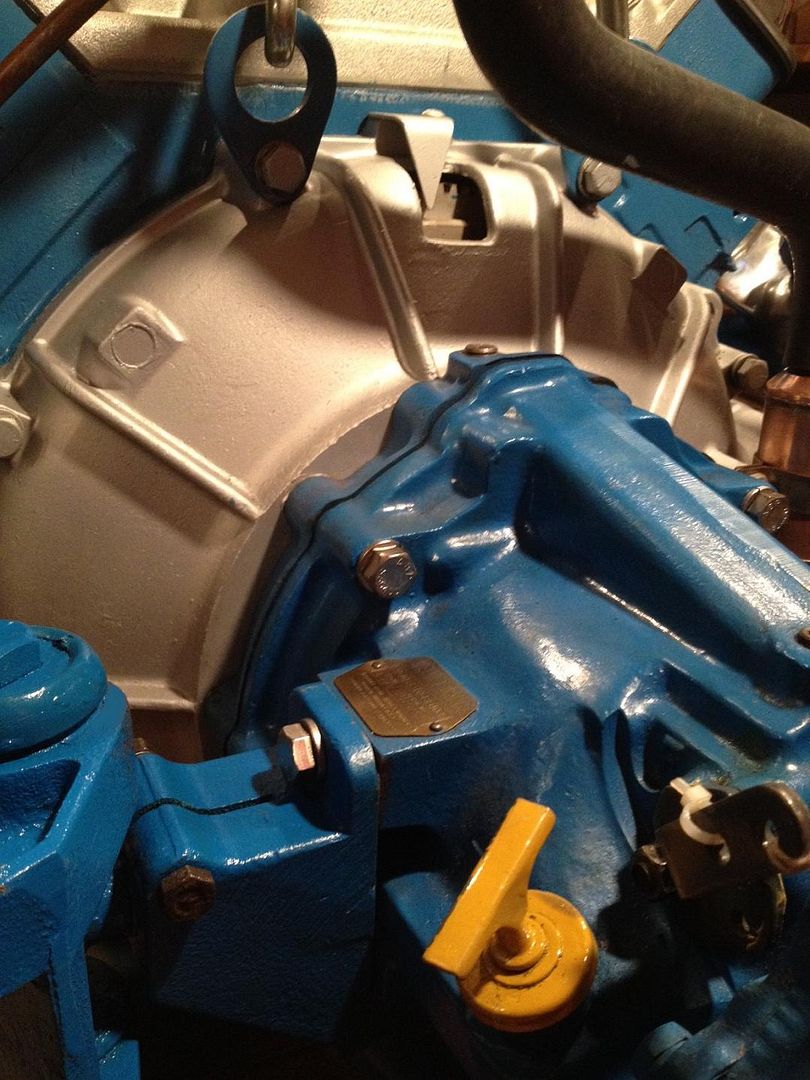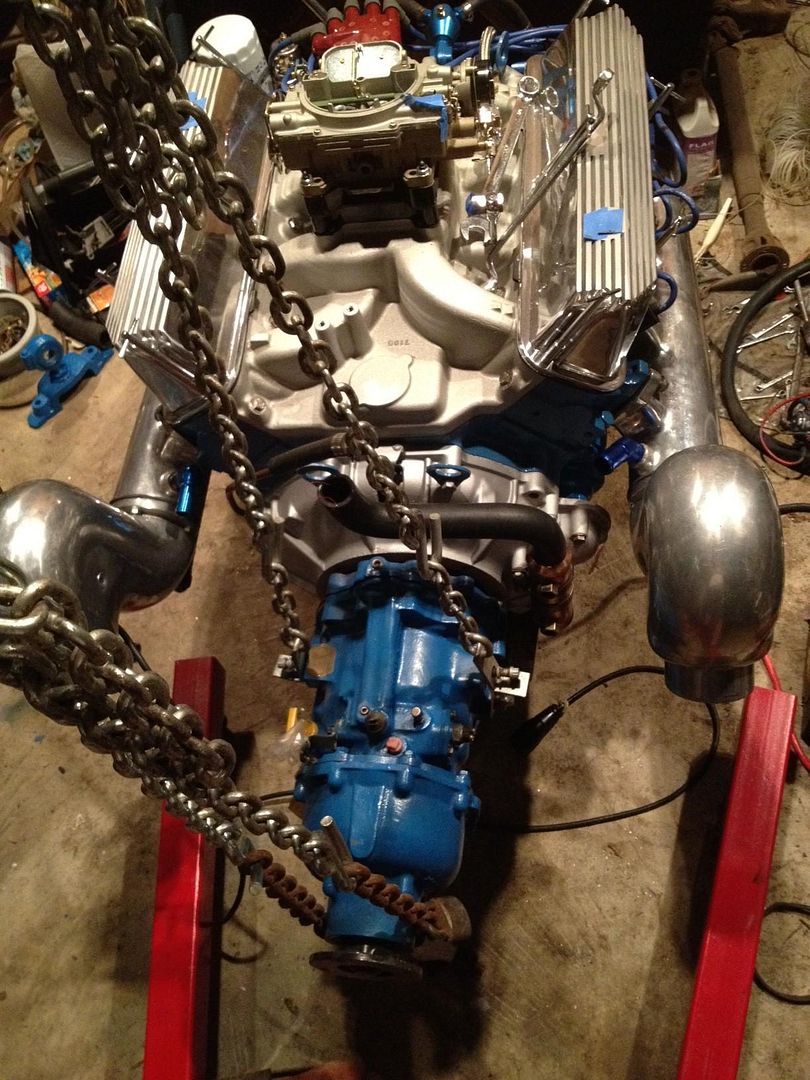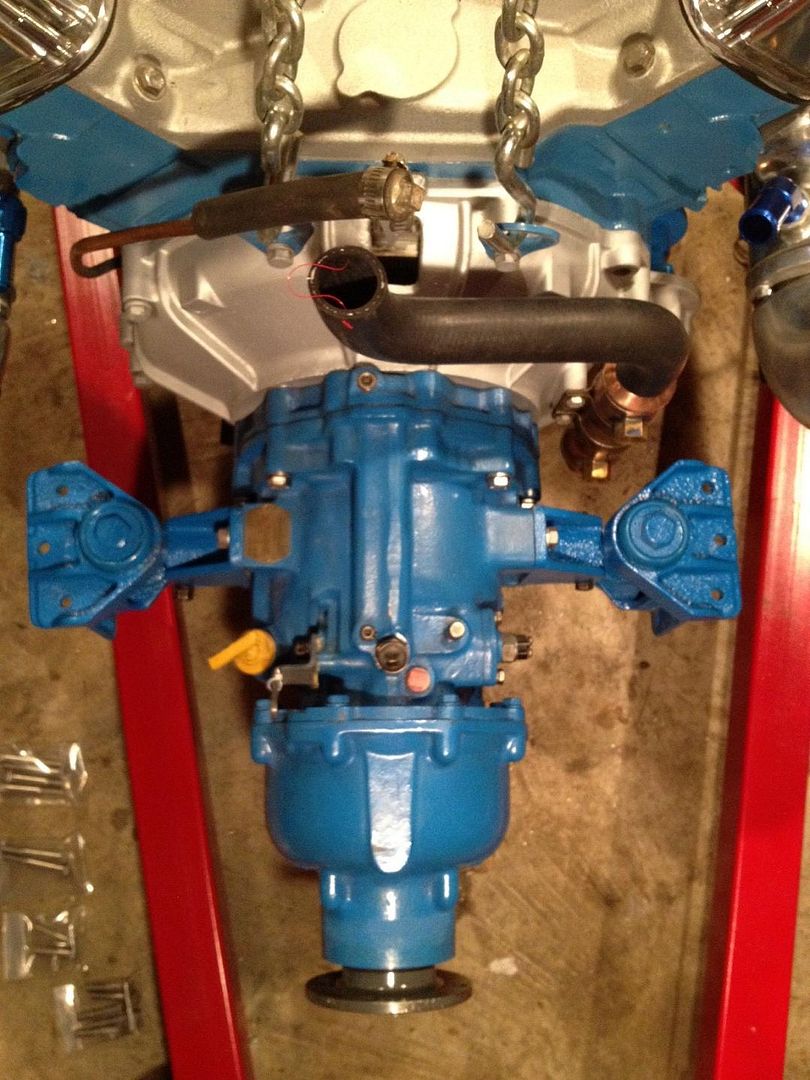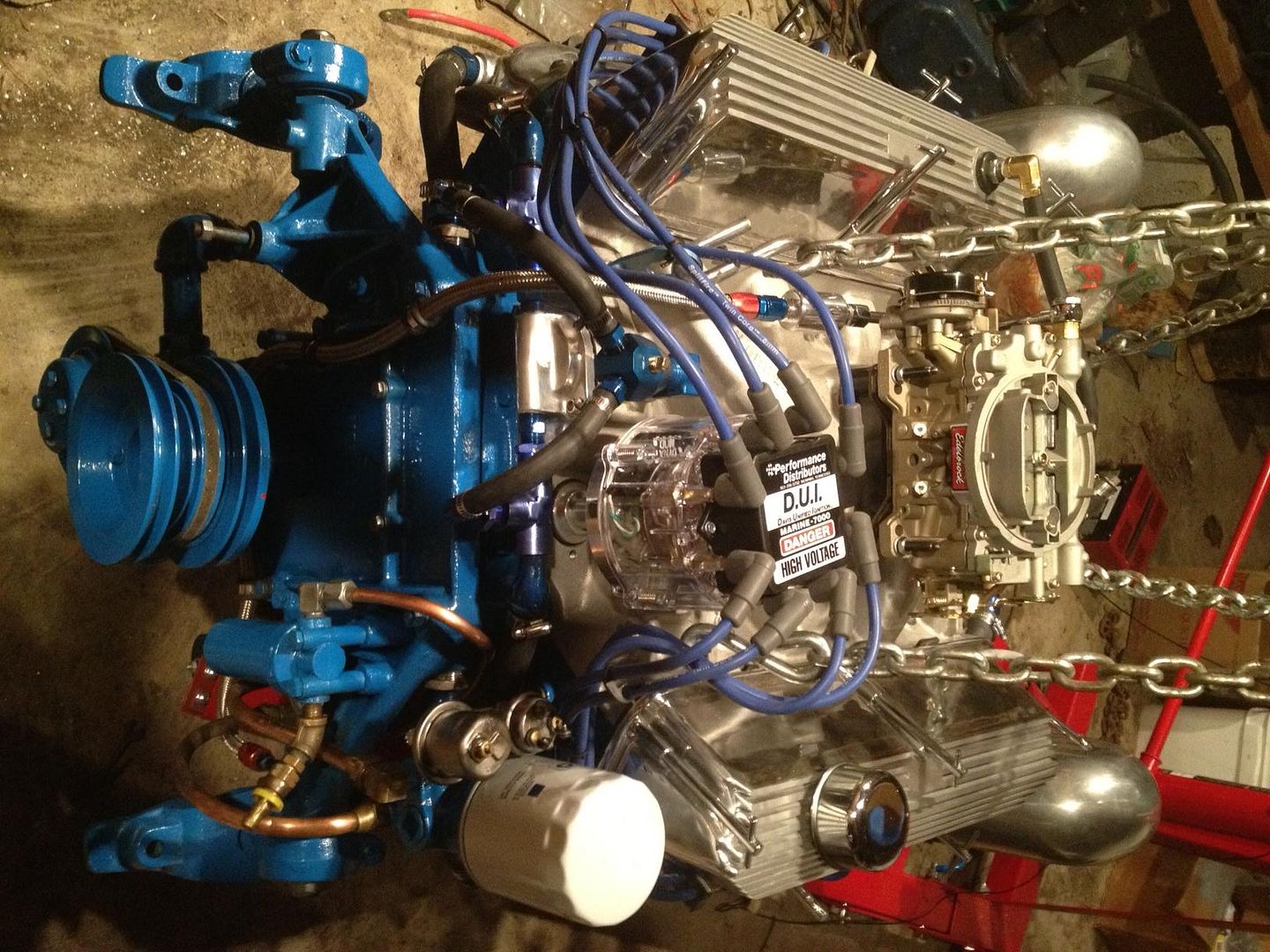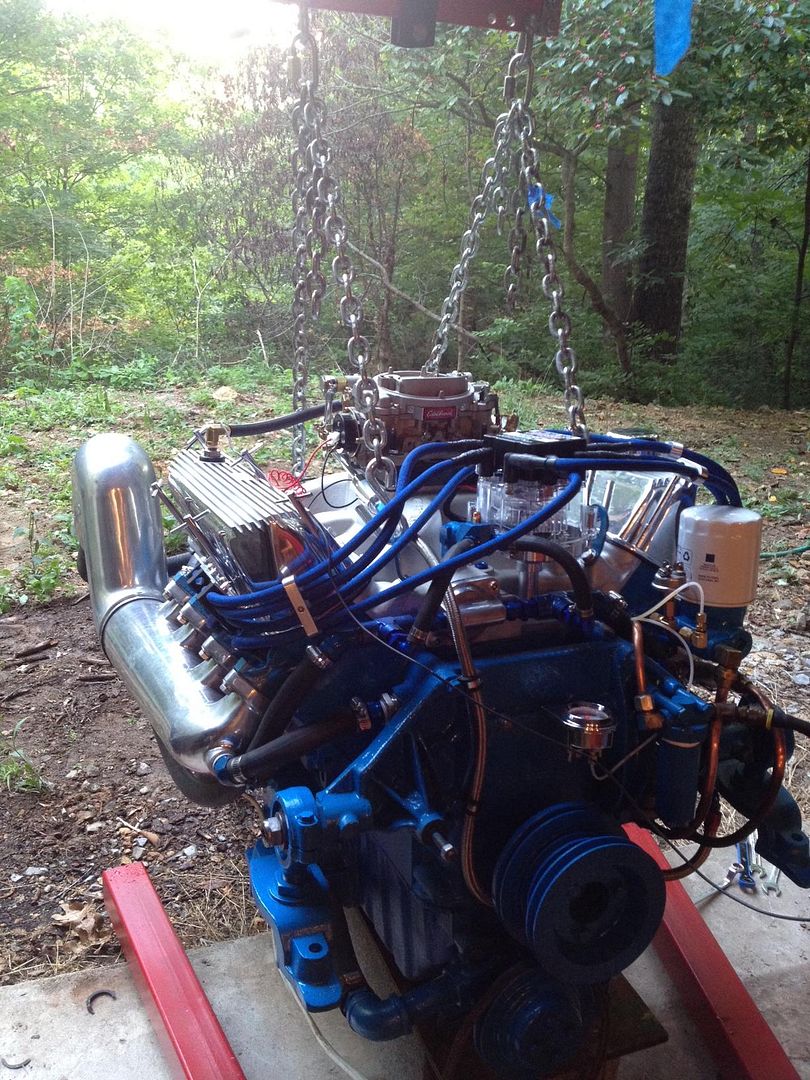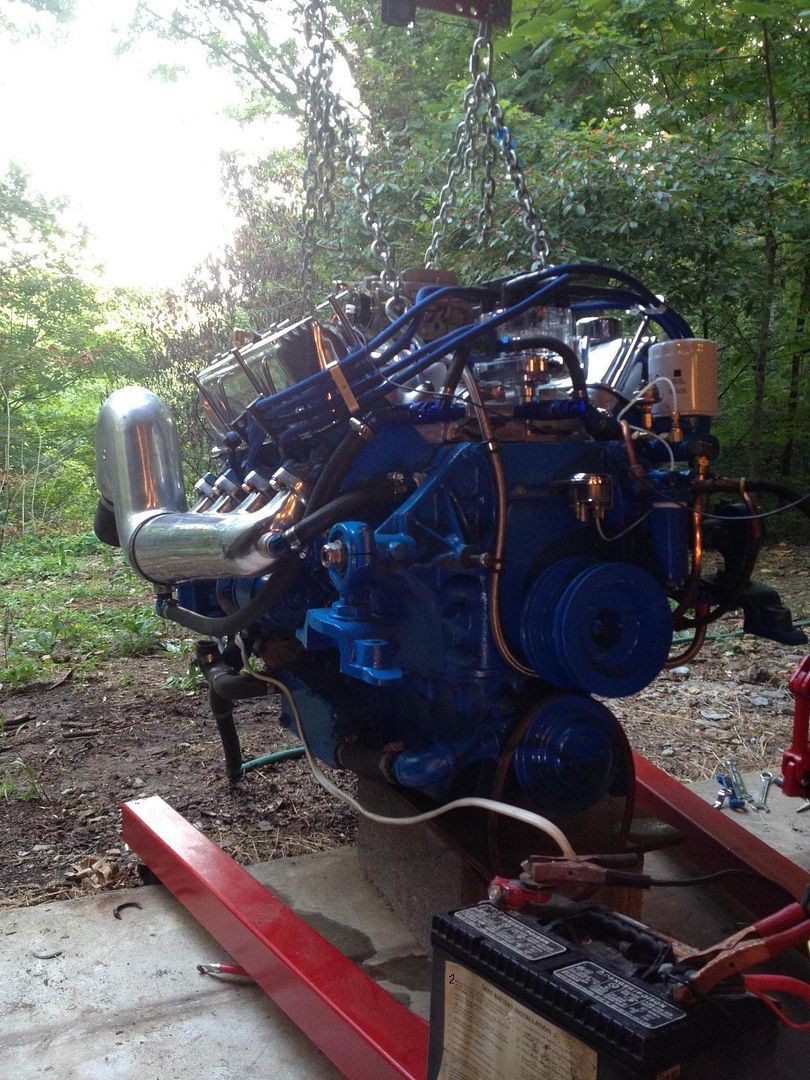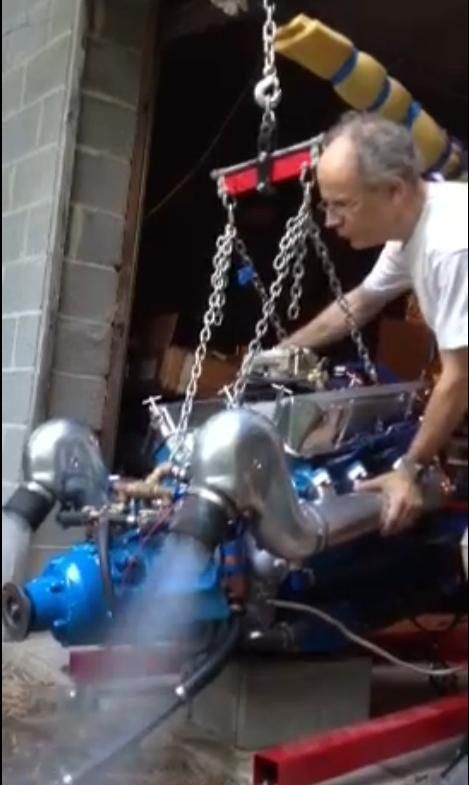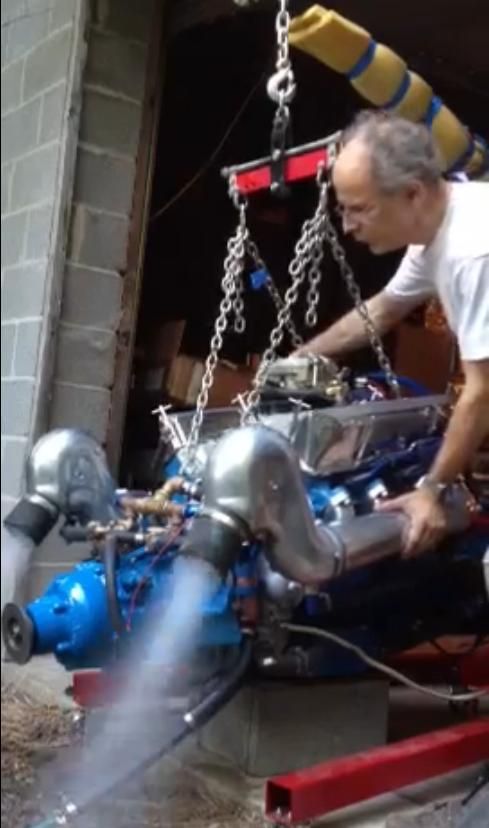 Here are the original style mounts from Chris-Craft, these would have come in physical contact with the exhaust but I couldn't use them anyway because a 2.0 reduction in a runabout is nuts. I elected to bump down to 1.5 based on the advice from the Naval Architect at Michigan Wheel because he was concerned about "getting enough prop under that boat".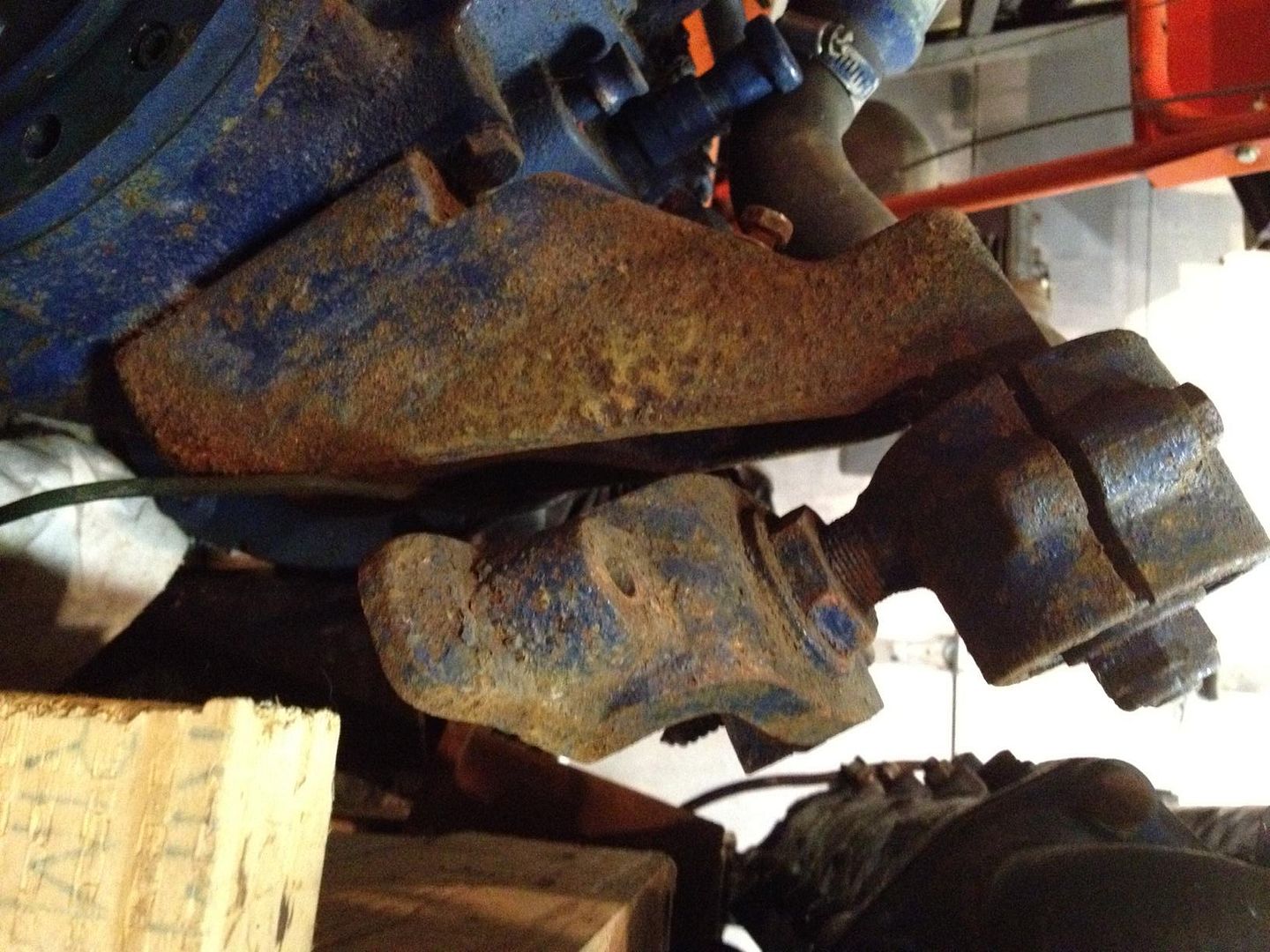 Here are some nice mounts I got from Ebay, fit the BW Velvet drive perfectly.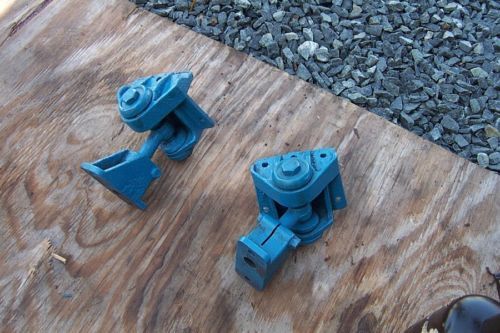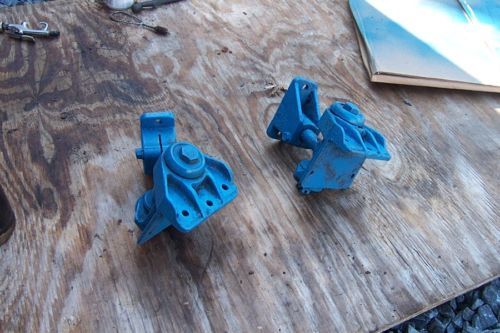 Making a little progress, got the vinyl name taken off the transom, cut in new larger exhaust tips, remounted the fuel tank a bit higher so the larger exhaust would work, no need to choke a motor on the exhaust side.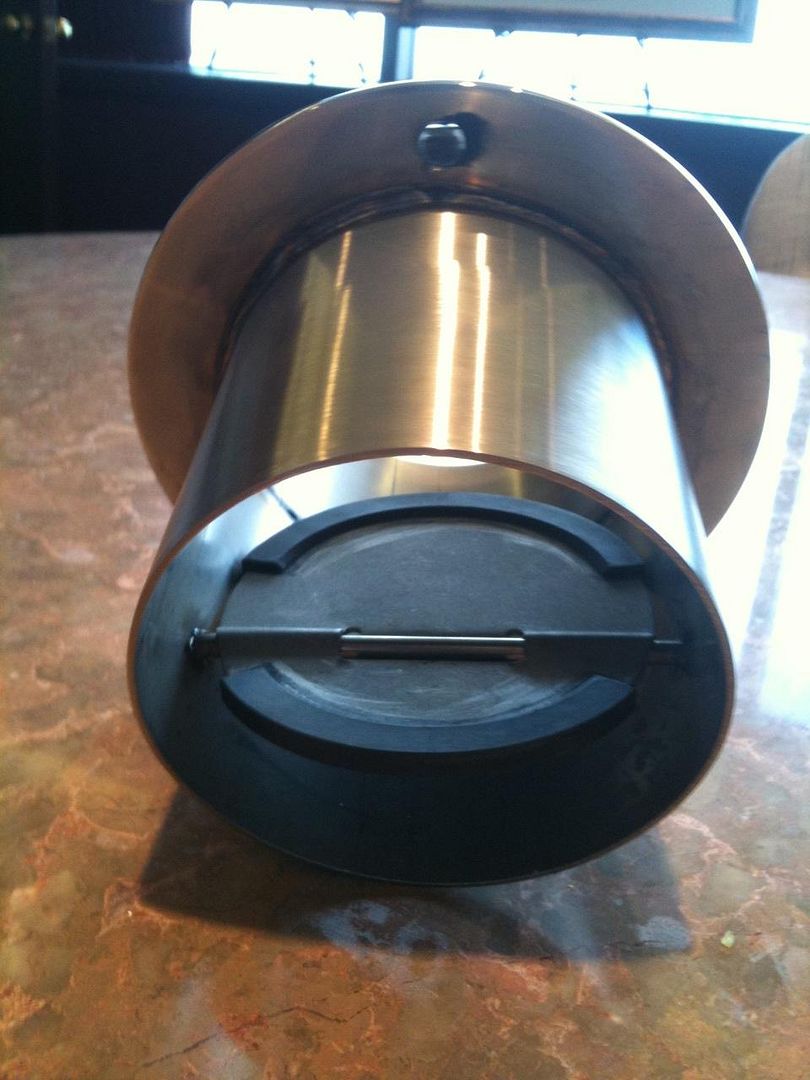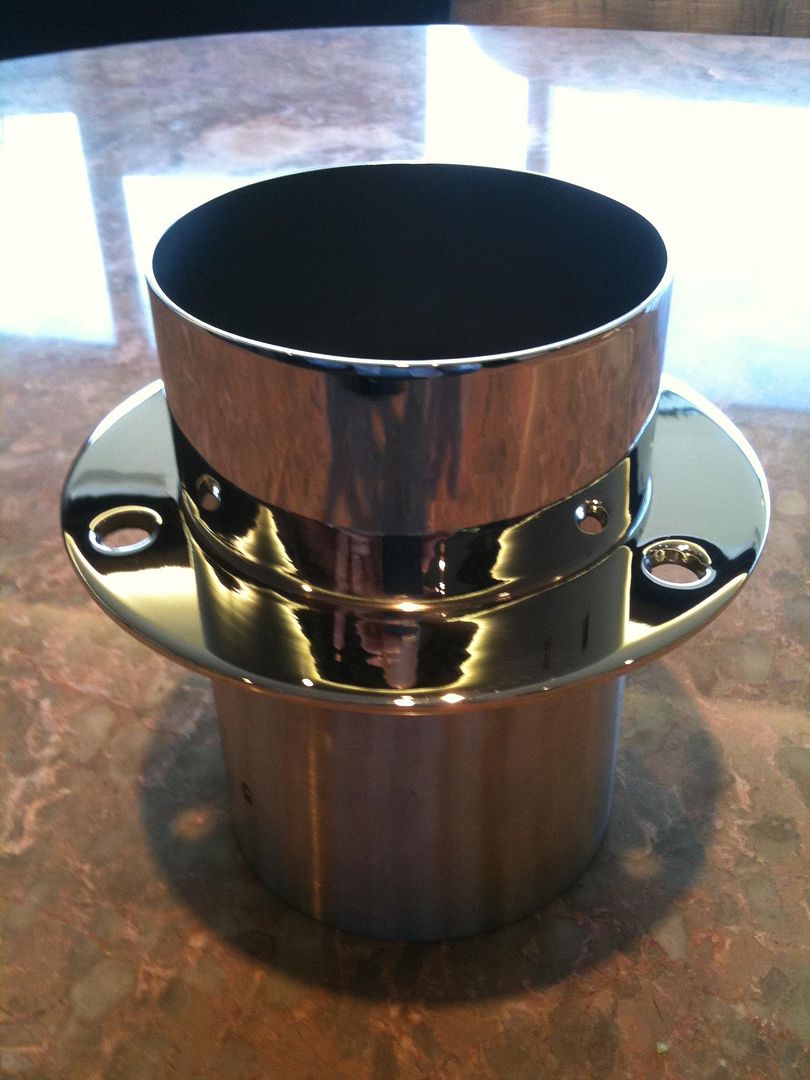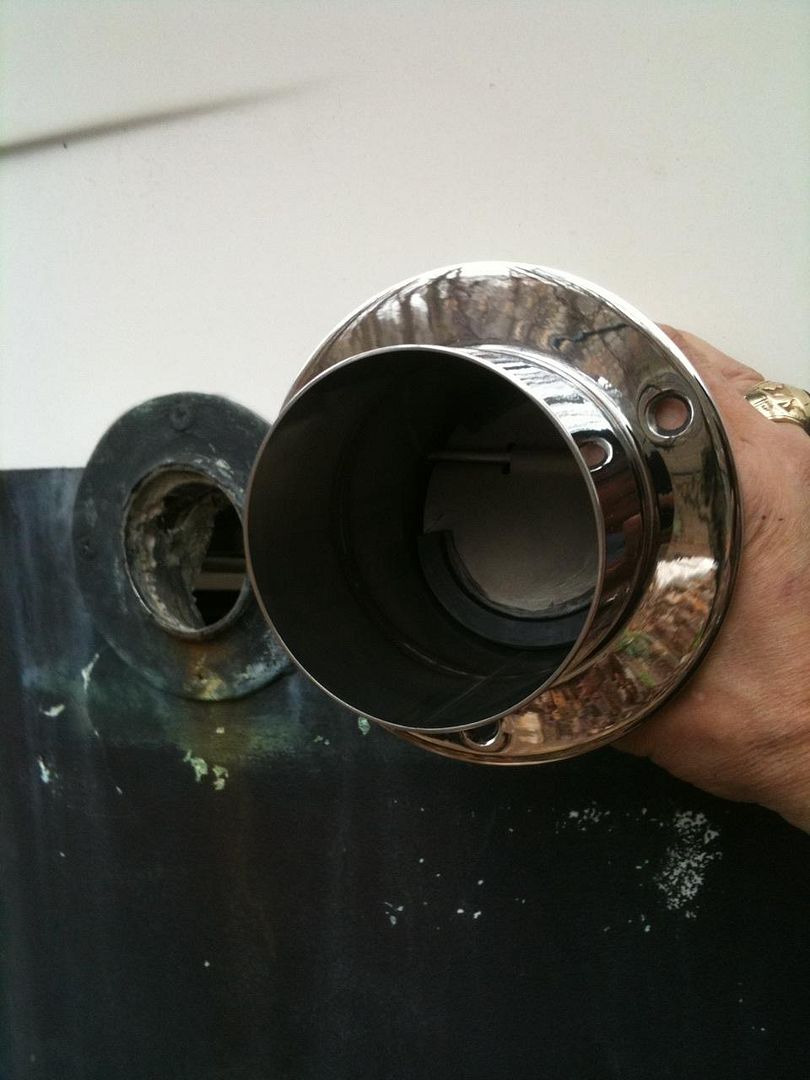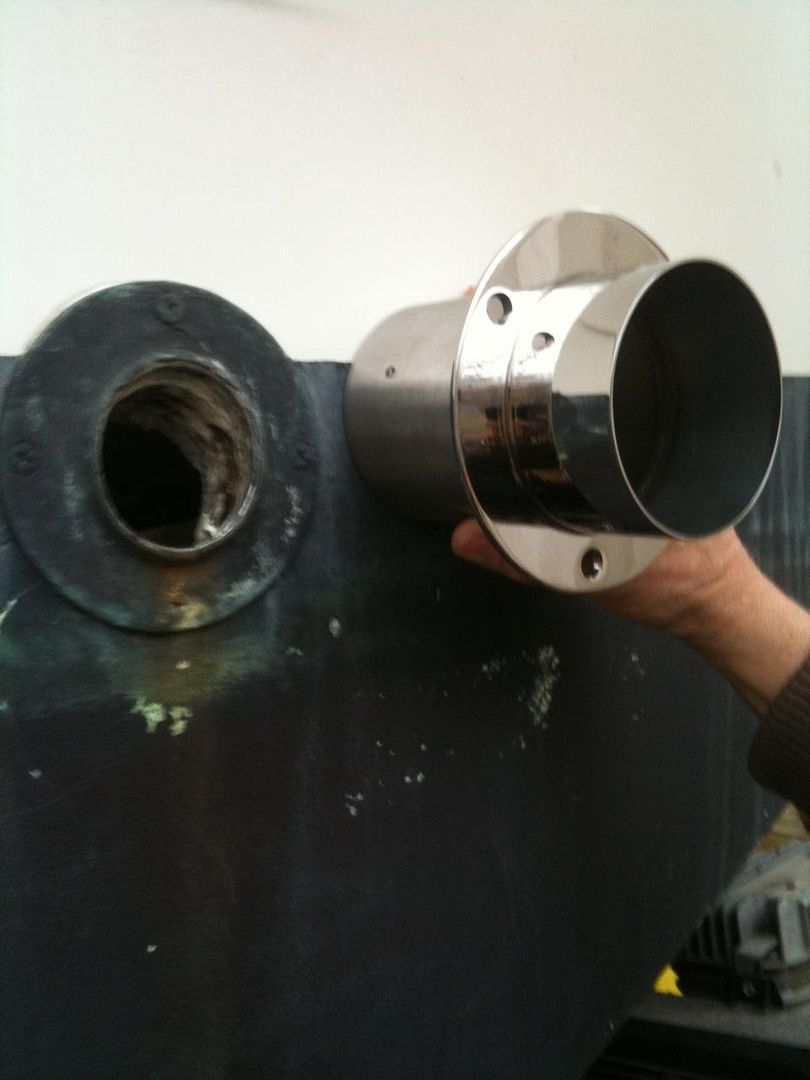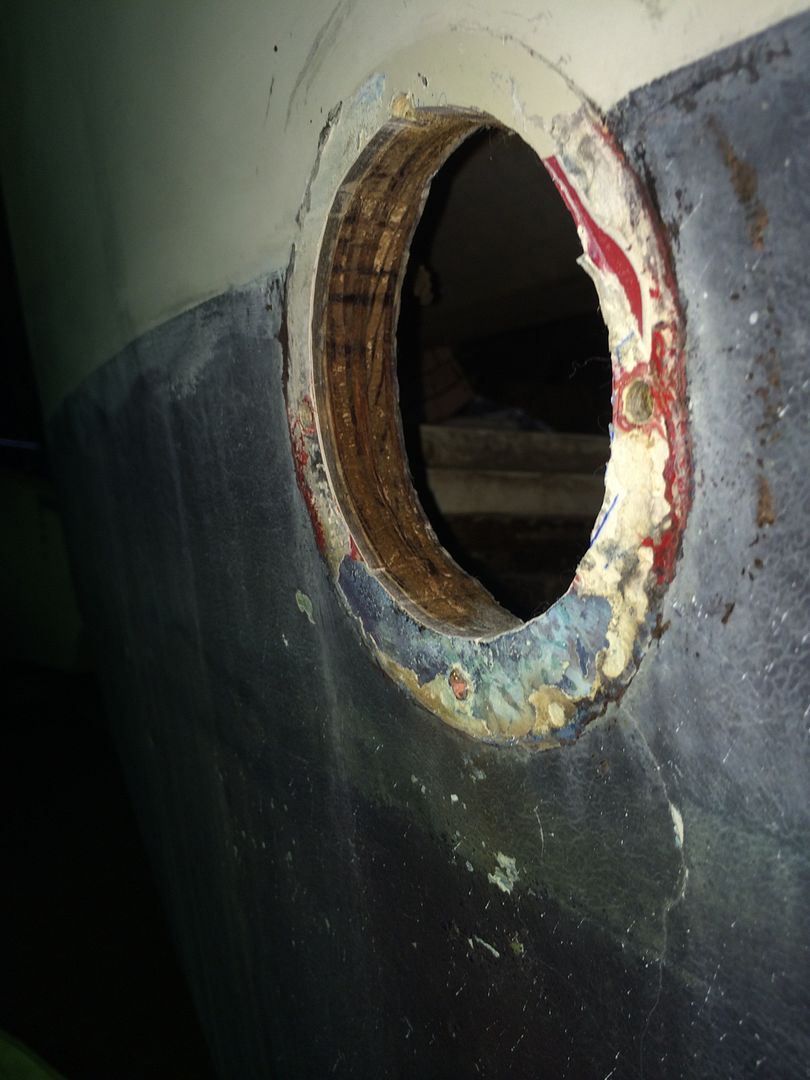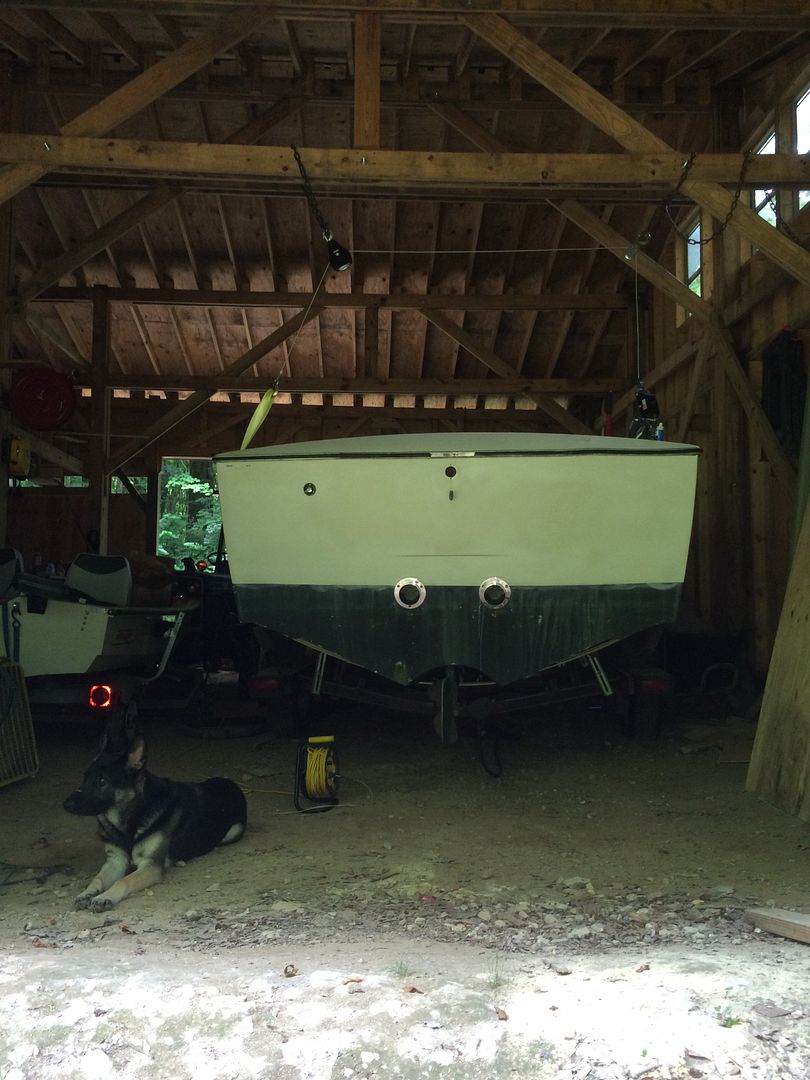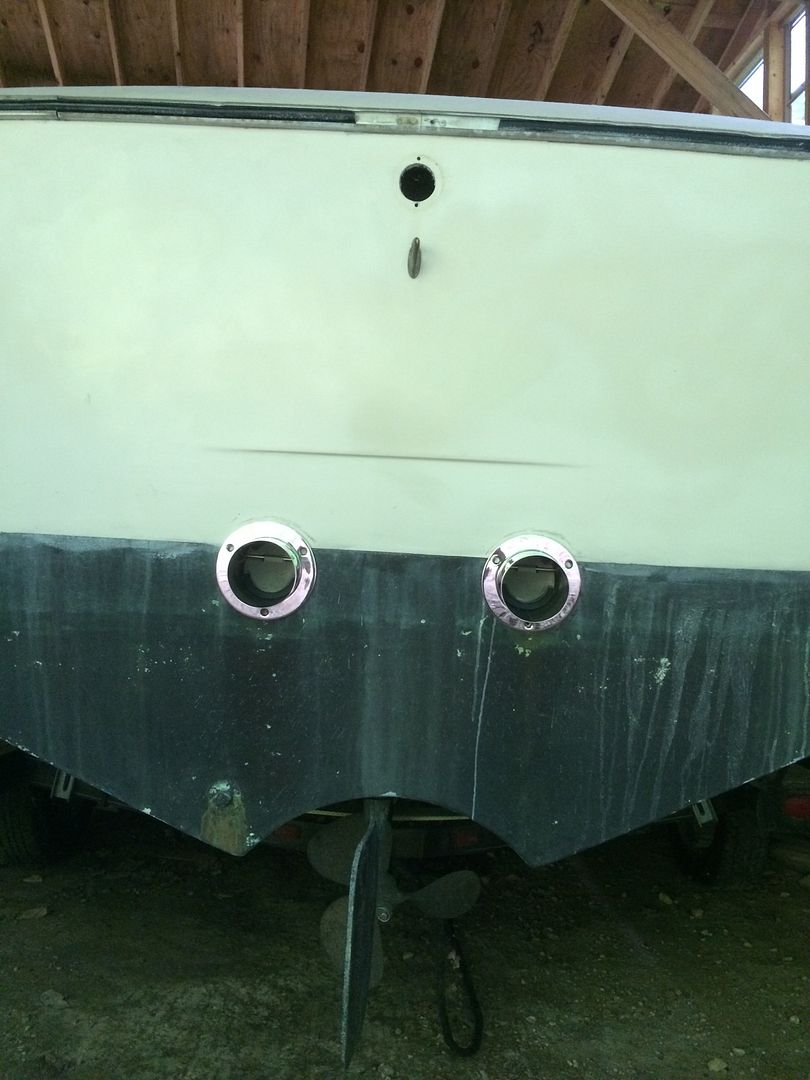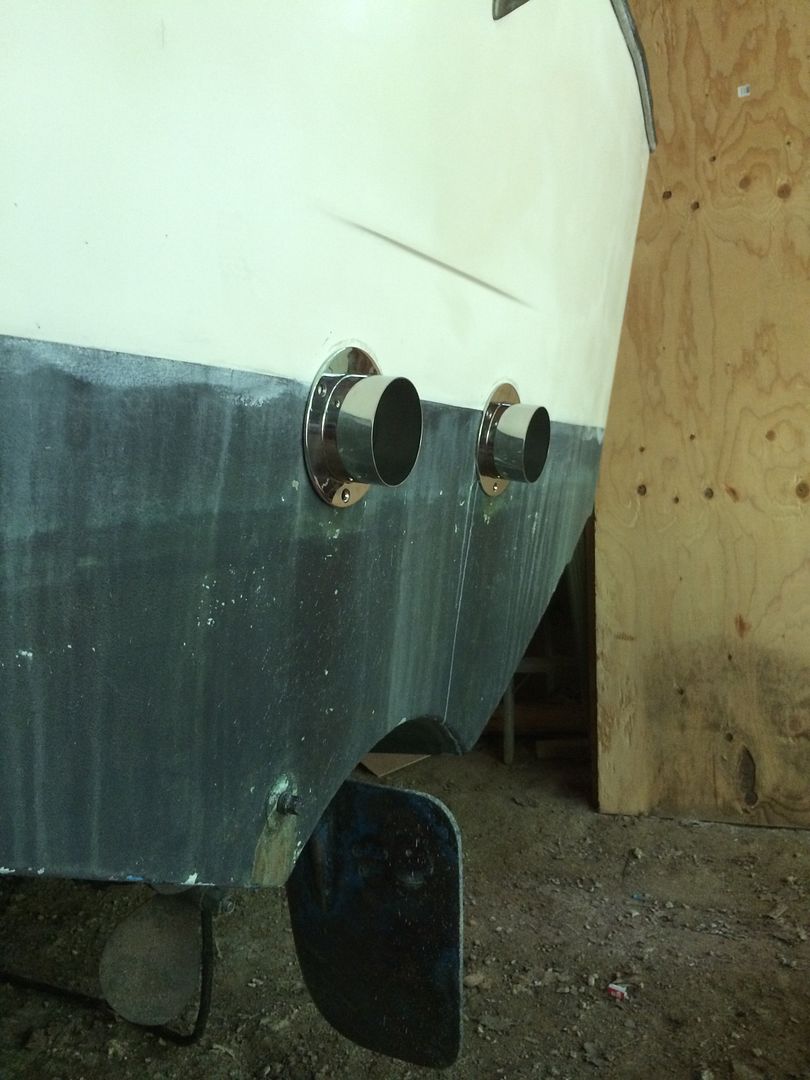 Some nice guy by the name of Craig Lindberg sent me a perfectly good fuel filler to replace the one that was badly corroded. This came off his yellow Overnighter, and I am proud to have that provenance on my boat. Thank you again, Craig, much appreciated.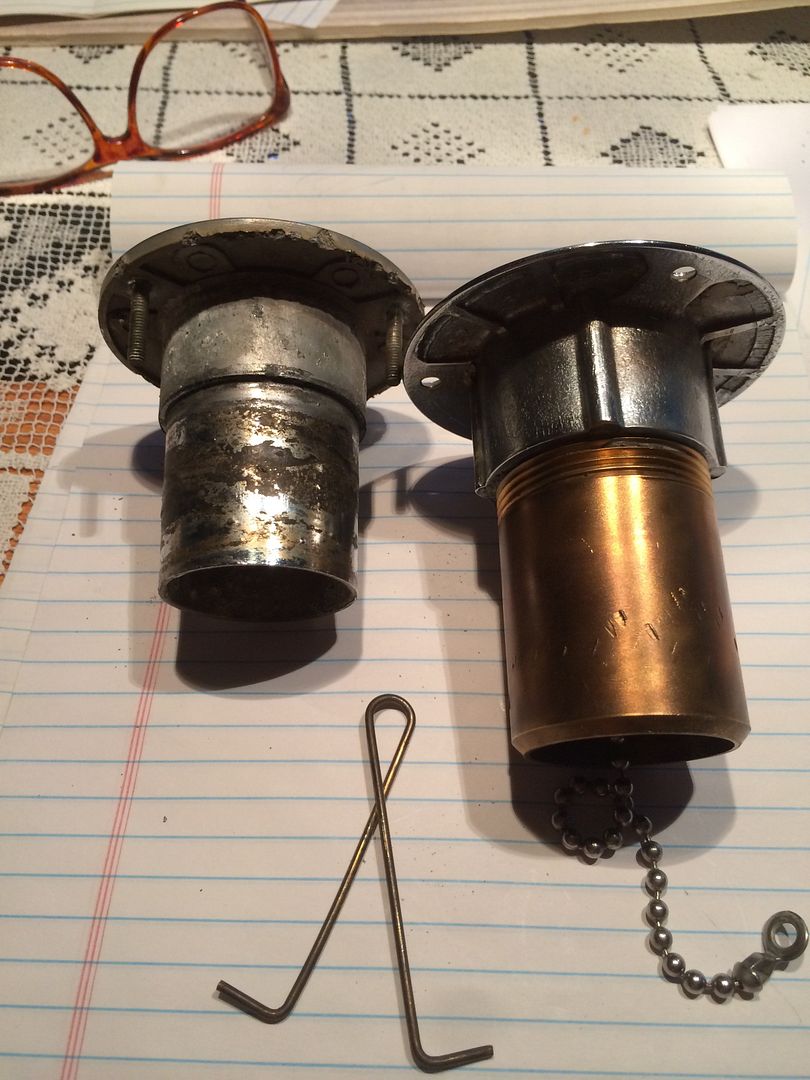 This remains an obstacle. I'm going to put a harmonic balancer puller on it. It's a vibration damper and probably still good but I want to pull it off so I can replace the shaft with a stronger version of stainless steel. If anyone knows the brand of this let me know, I want to research it.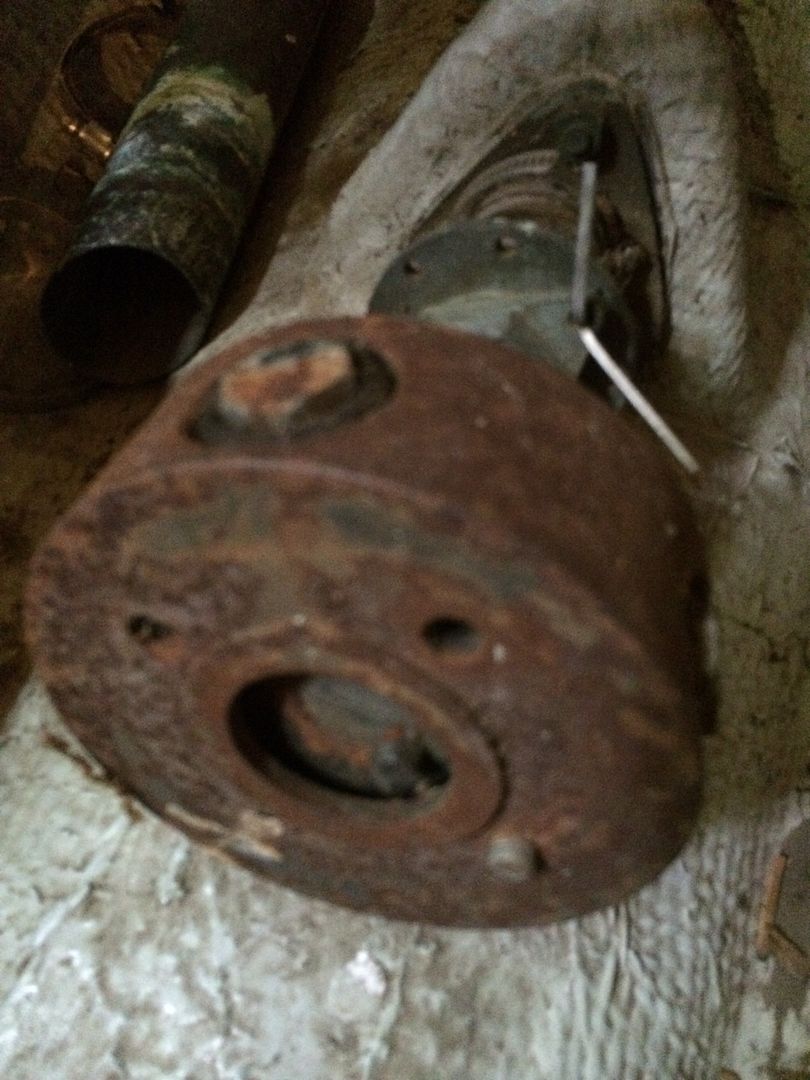 Gear shifter looks good for re-use but will need some chrome.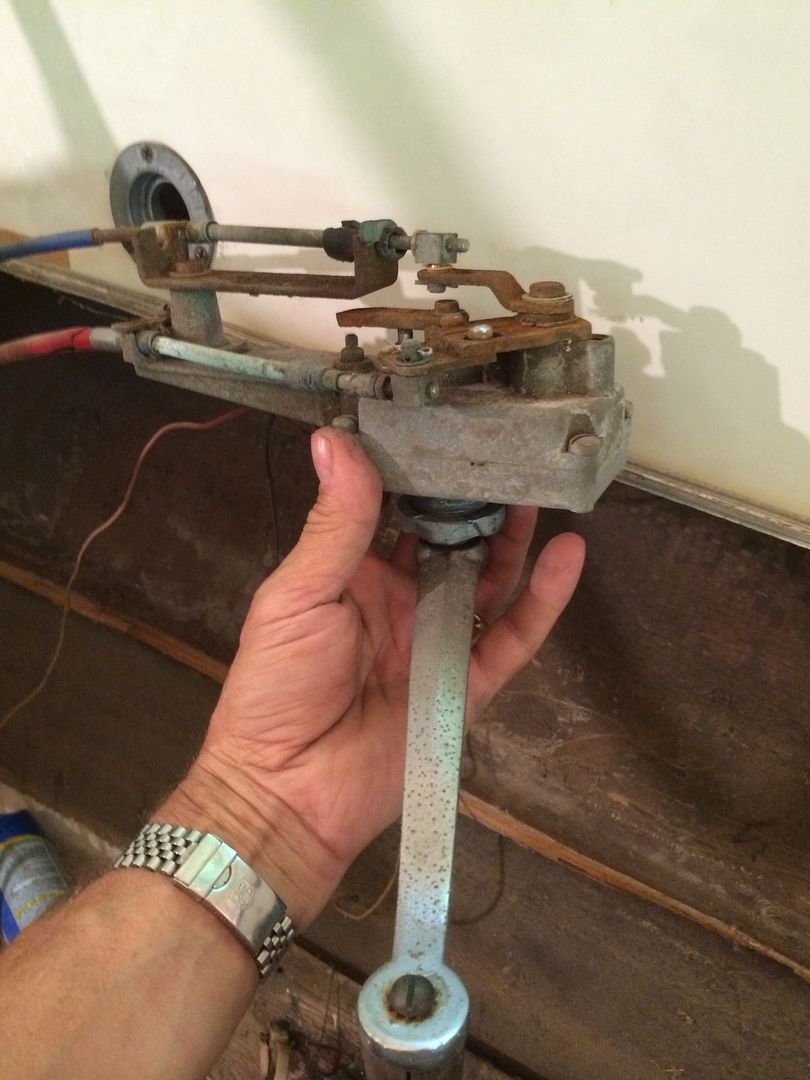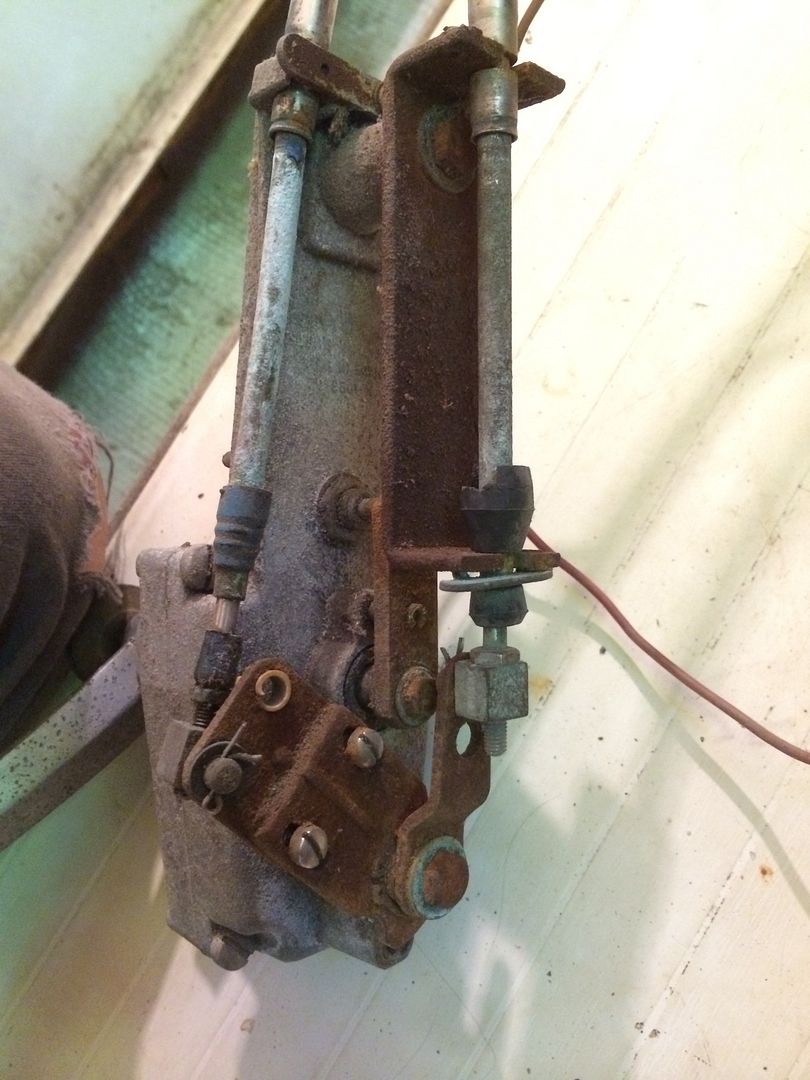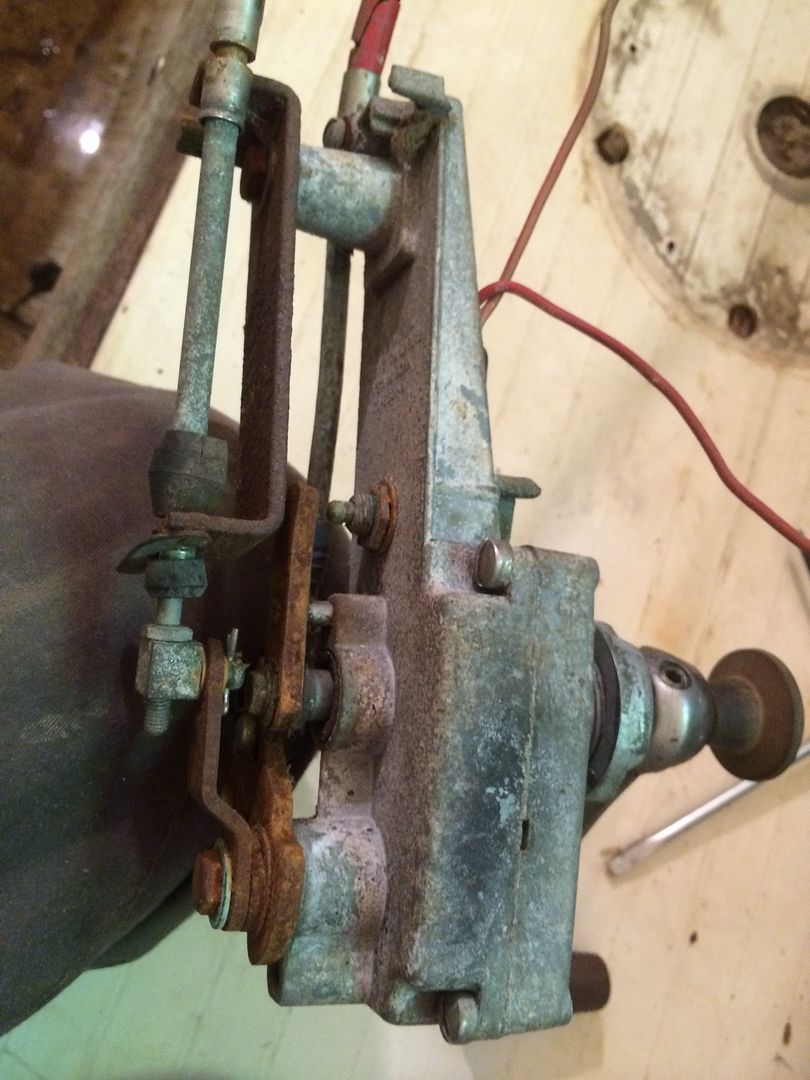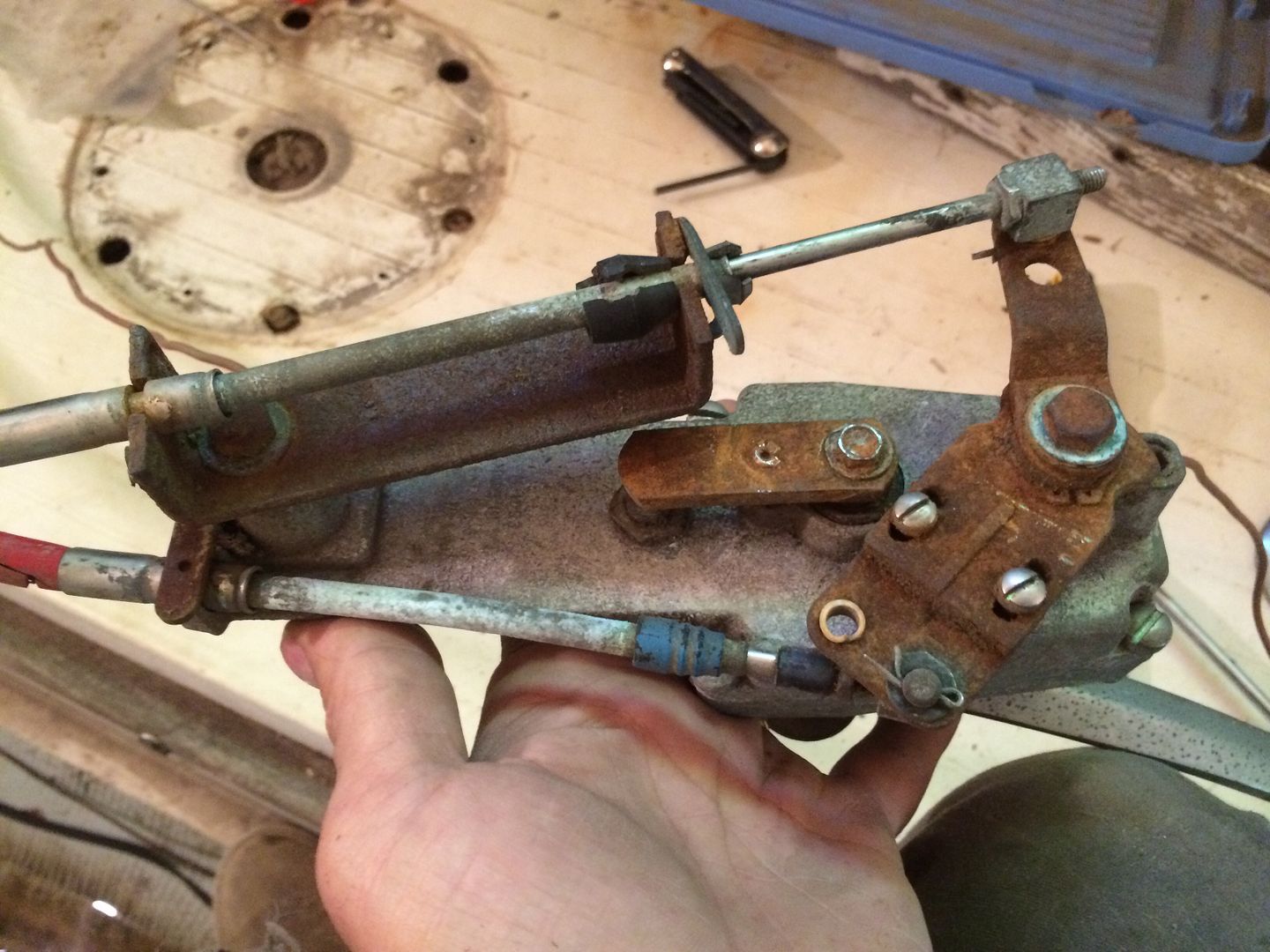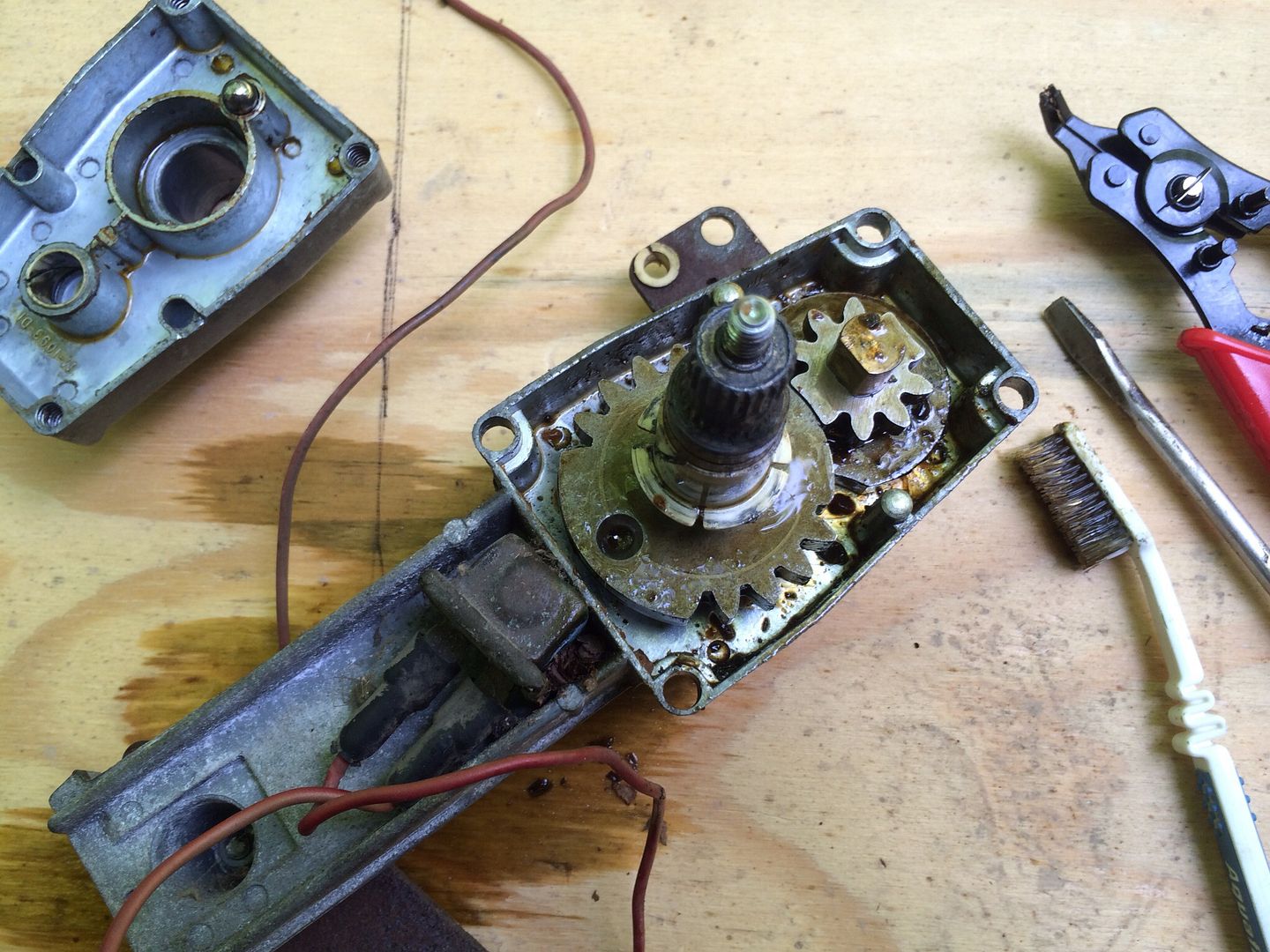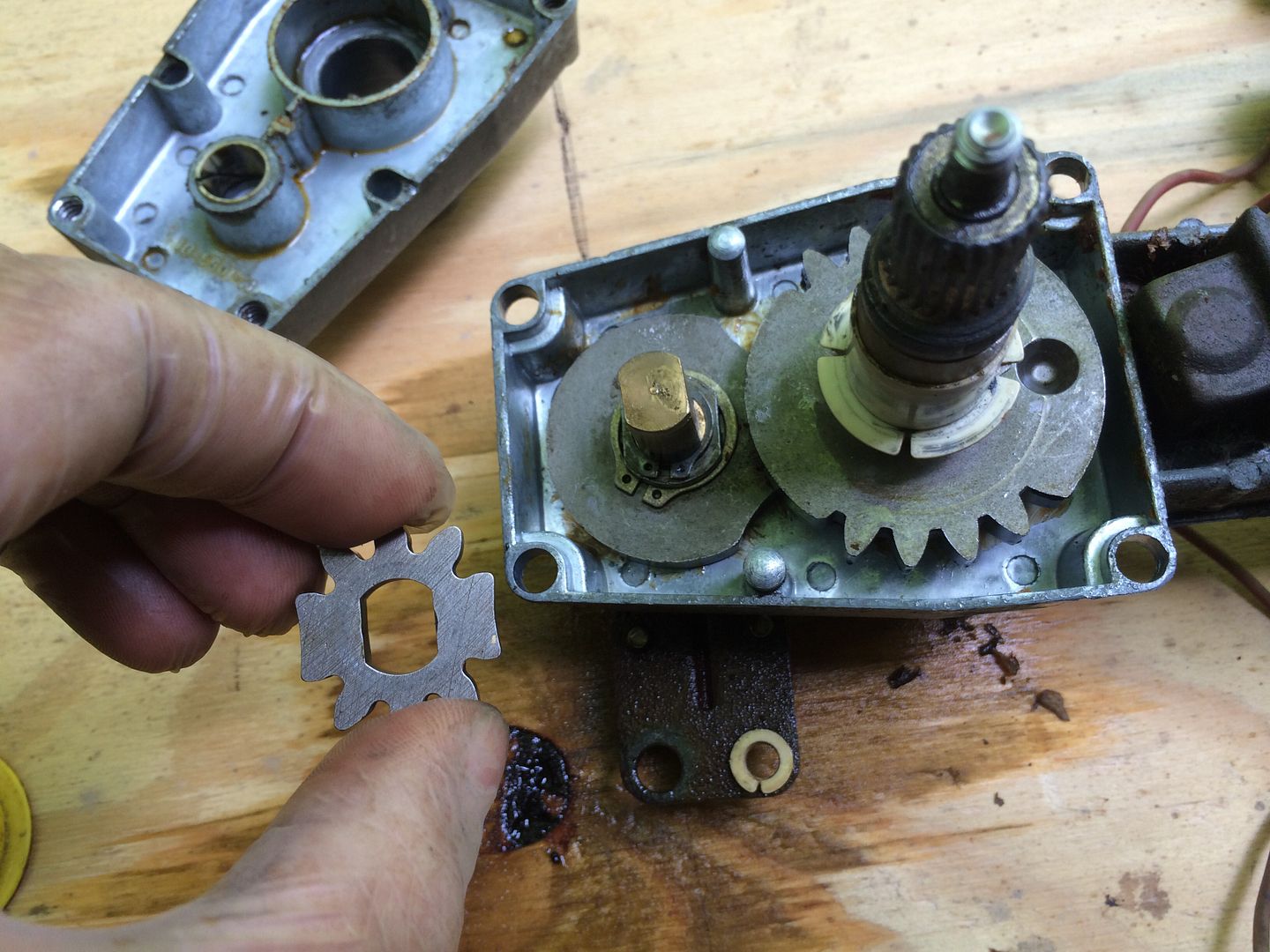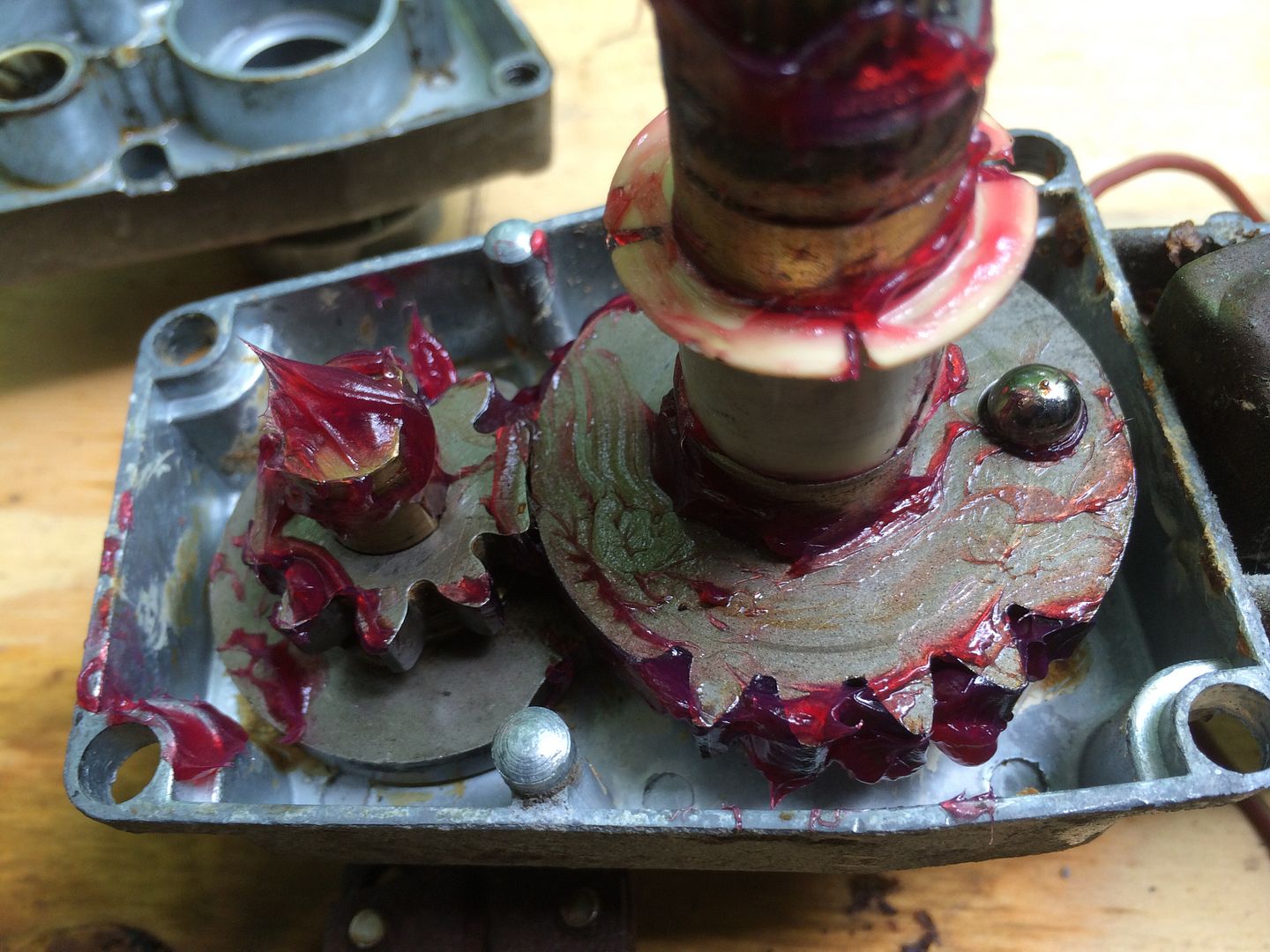 Here is how I raised the fuel tank for clearance necessary from going from 2-1/2" to 4" exhaust.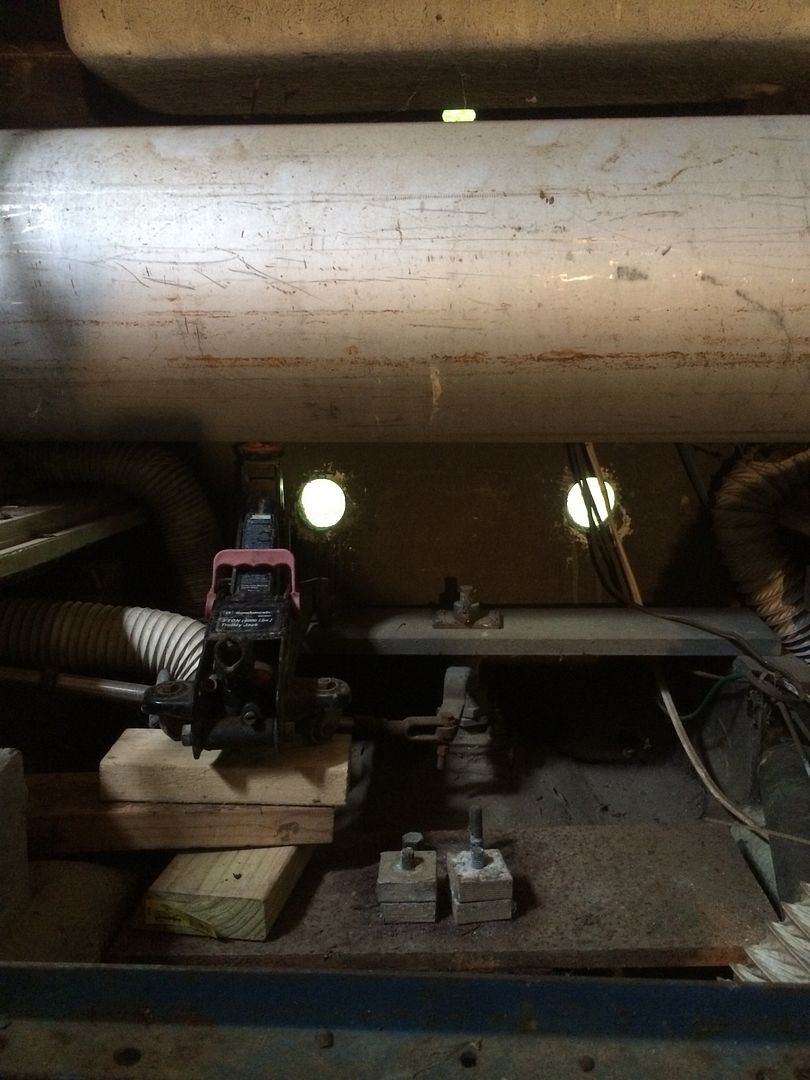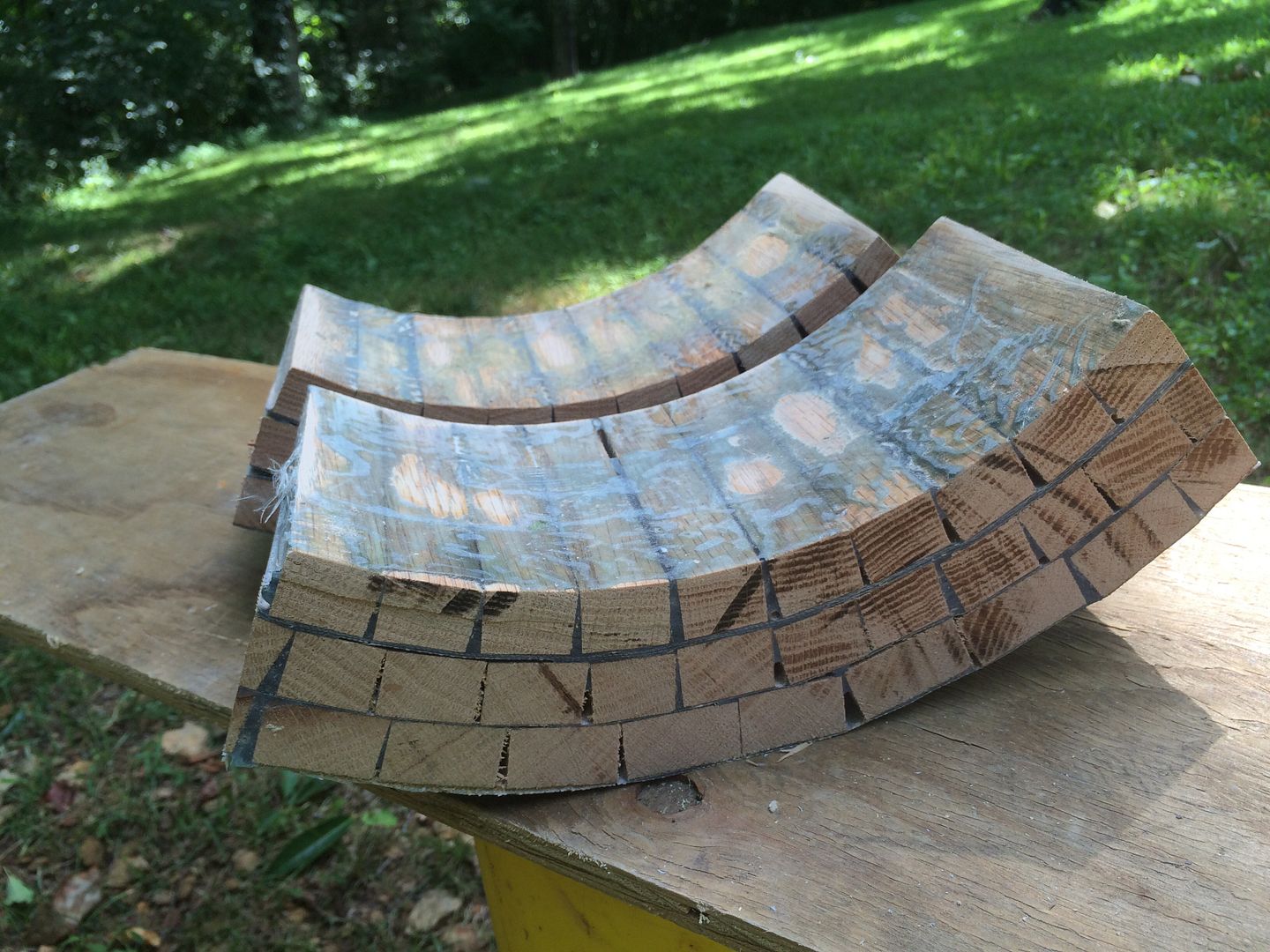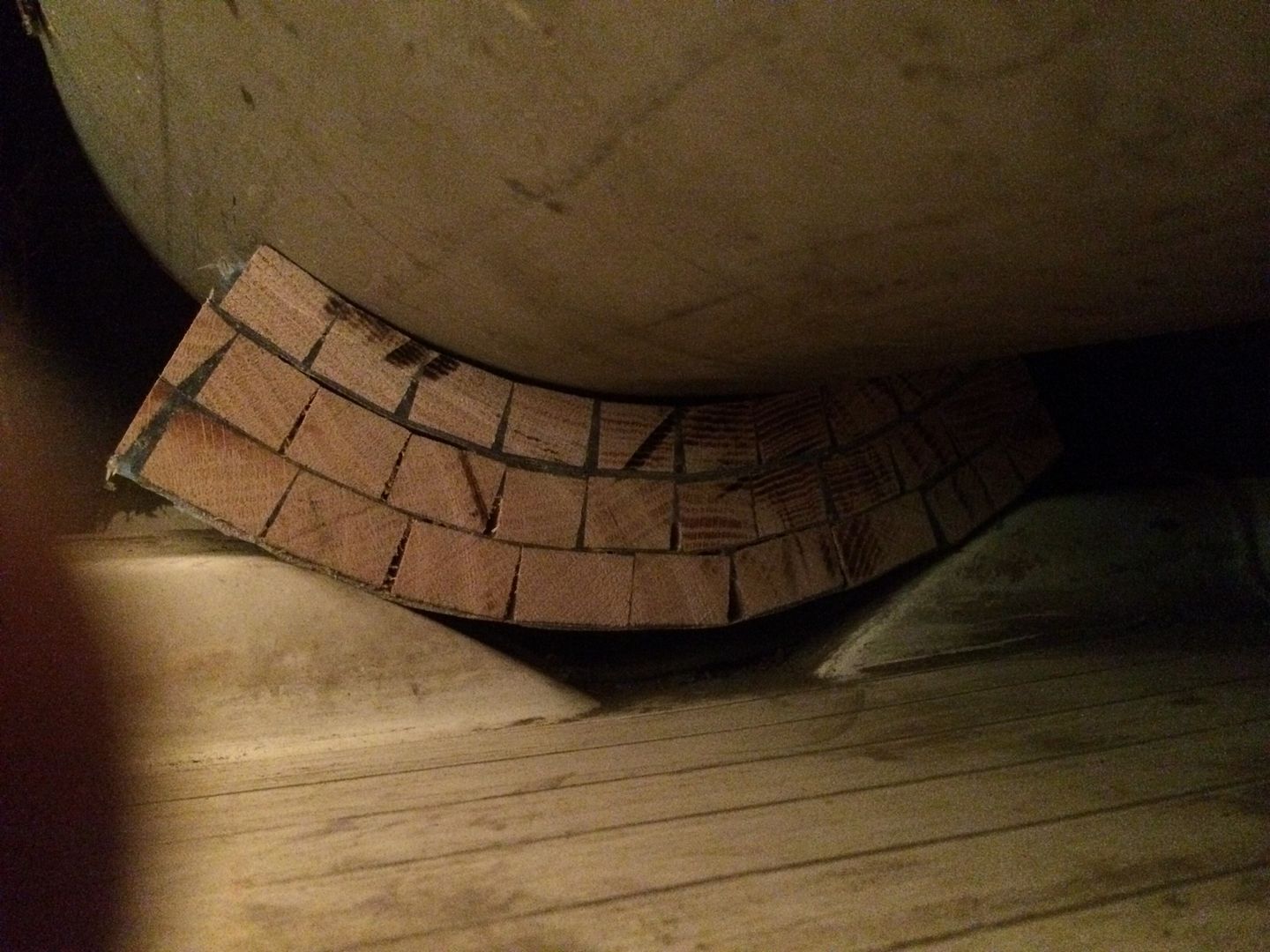 So you can see the boat arrived in poor condition but the shell was sound. So far there has been a lot of work done but nothing to really show for it. Hopefully this winter things will start to go back, because most everything has come out now and it's ready for bilge paint and filling holes, rewiring, etc., oh heck there is always something to do.
Regards,
Paul
"\"\""