Hi Paul and thank you for the warm welcome!
When you put the engine running time in that way it´s easier to understand that this boat really could be in its original condition!
The engine sound greats, both with and without water coming out the pipes...theese short vids were taken with my iPhone are when I bought the boat here in Sweden and they just started it up.
It takes a while before the cooling water hits the tail pipes but I think it sounds great!
https://youtu.be/R5pytgiFDik
https://youtu.be/au9EAQKVcwM
I also think it´s a find but it wasn't for free, I can assure you that!
My plan is to keep it as original as possible and don't change anything thats not absolutely necessary.
This boat will be a nice accent to my 69 Camaro and maybe I need a tower on it now: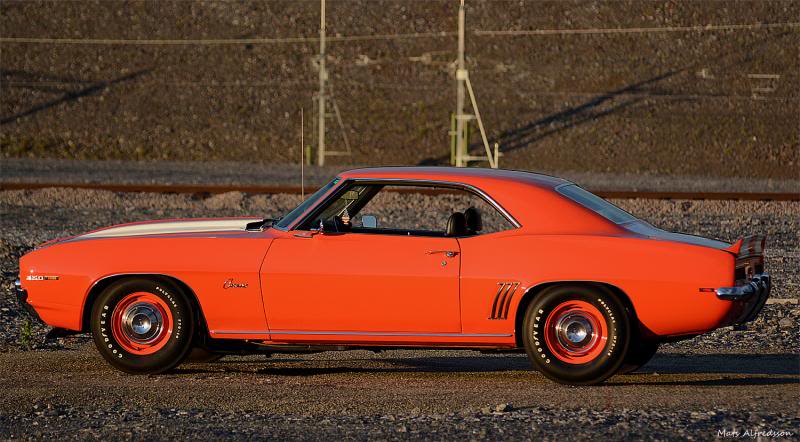 Hosted on Fotki
Regarding the Lake Arrowhead enthusiast, you don't anybody there that could know some history regarding this specific boat?
Best regards,
Hakan in Sweden