Hi Doug,
I don't know the answer to your question, that time frame is a little out of my enthusiast knowledge zone.
Just thinking back to the Commanders and putting a lot of stock in an older version of Parker & McKnew, I was following their comments that the 30 was the only hull he did for CC. However, the time frame you mention may well be after that copy of their book was written, so that copy (below) may only be accurate up to the point when it was printed.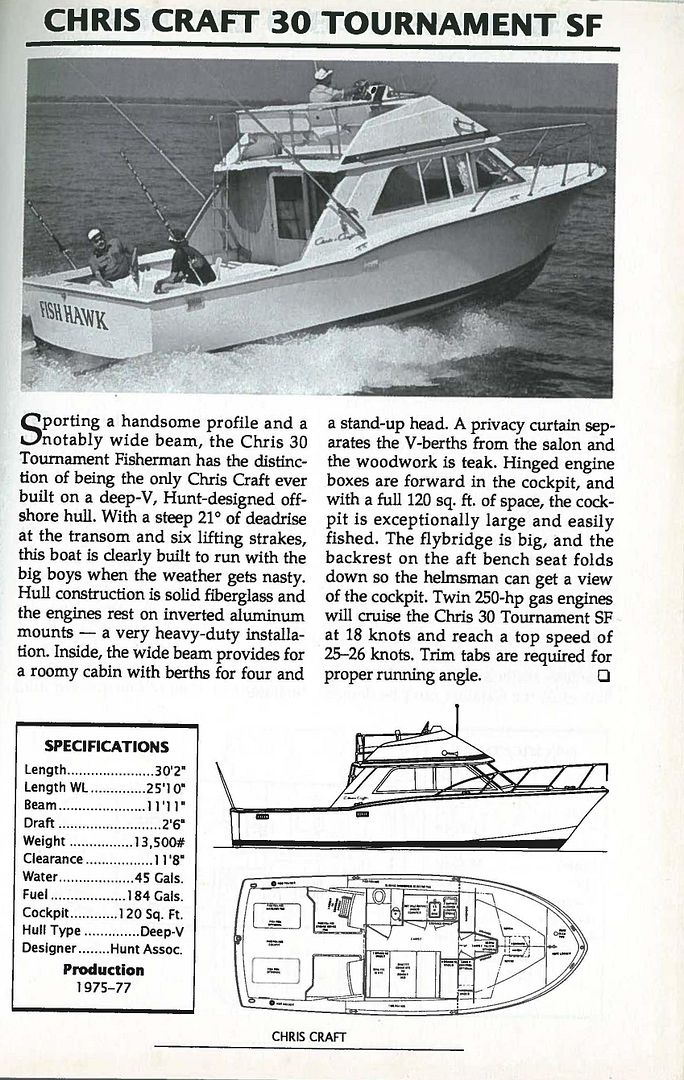 Here's a post I researched a bit about Mr. Hunt, and I was surprised he did not design more hulls at Bertram. It may be because he went on his own, really don't know all that much about the guy except he did nice work, and did a lot of consulting.
http://www.network54.com/Forum/424840/message/1252593903
I hope you know me by now, I'm an enthusiast and my driving force is a love of boating but I only know what I read or hear, and I wasn't there like you were being a CC dealer. So any time I post something like I know what I'm talking about, it's a good faith effort and I sure as heck don't know it all and I sure hope I don't give the impression I do. I always appreciate your comments.
Regards,
Paul
Paul