My deckhand "Watson" was up on Giggity's bow serving lookout when he barked "Ahoy Captain, Gigantic sea monster ahead at 11 o'clock!!"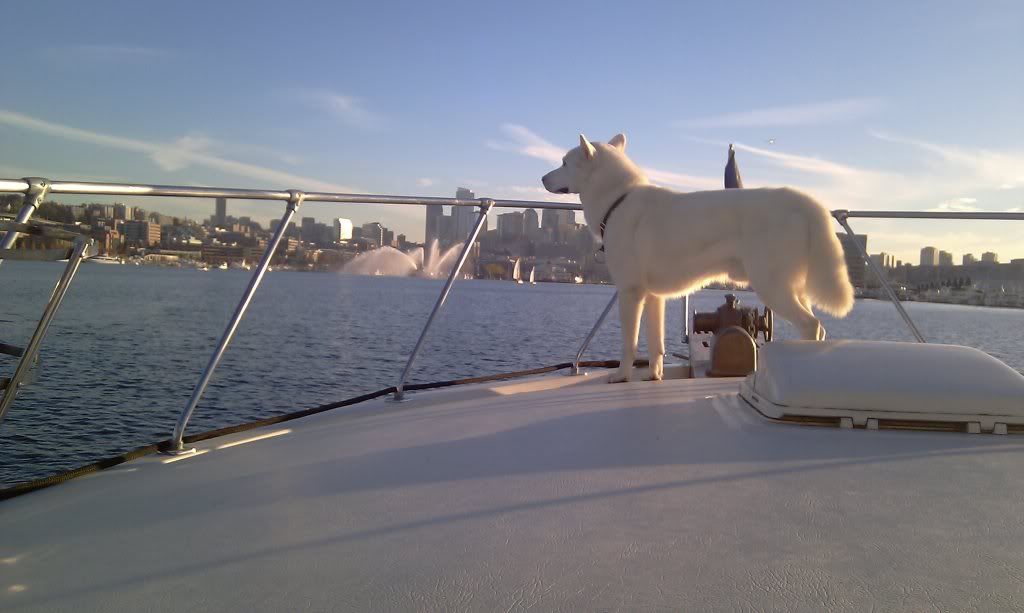 Luckily I am fully fluent in wolf-coyote-lab sled dog linguistics and maneuvered in for a closer look.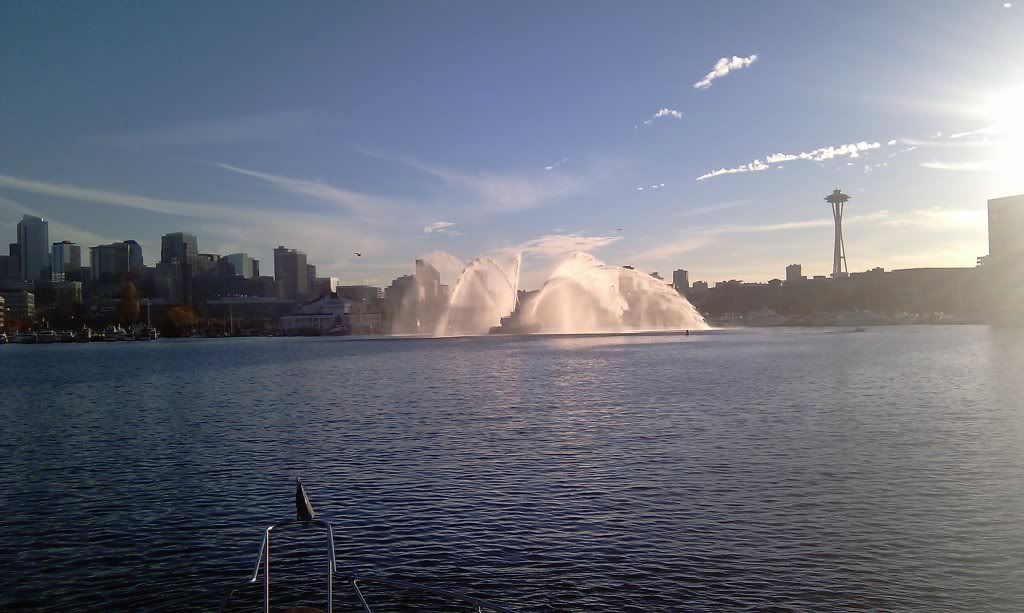 Deftly using the rare Seattle sunshine to his advantage, the giant water beast lunged at us... and for a second I thought we were doomed to Davie's Locker!!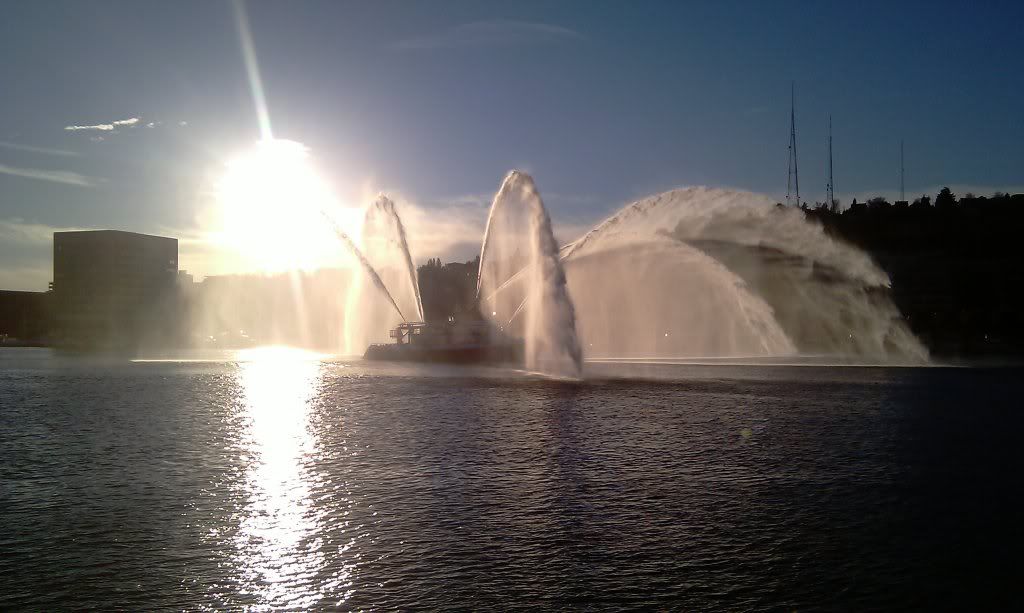 Fortunately full reverse then a starboard pivot and a gentle bump of Giggity's mighty FE 427's throttles and we were clear of an almost certain watery grave.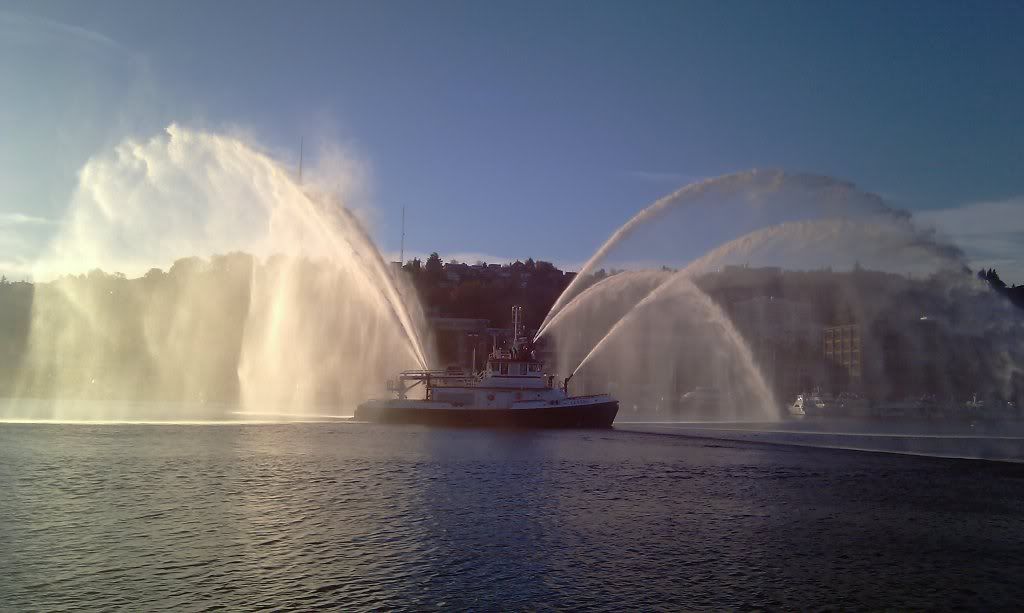 As it turns out the fireboat "Leschi" was part of a memorial for a fallen firefighter yesterday at the NWSeaport Maritime Heritage Center. So far I have not been able to find out further details or the name of the fire fighter. Nevertheless a very sad reason for such a beautiful display on what is likely the last day the sun will shine in Seattle for many months. Regardless of the coming weather conditions Giggity will continue to vigilantly patrol the local waters around the greater Seattle area for sea monsters and other wondrous and watery sites.
Jim
"Giggity"
36' Commander TF
Seattle