I recently boxed an expensive Austrian-made stainless steel Remus Exhaust for shipping and I decided to just use a 1x1 frame and 1/4" plywood. Here is the masterpiece. When the guy on the other end got the package he was pretty astounded, but I thought the price he paid warranted a little care on my end, and everyone was happy because it arrived in good shape. I told him in advance he would need a screw gun to get into the box when it arrived, ha !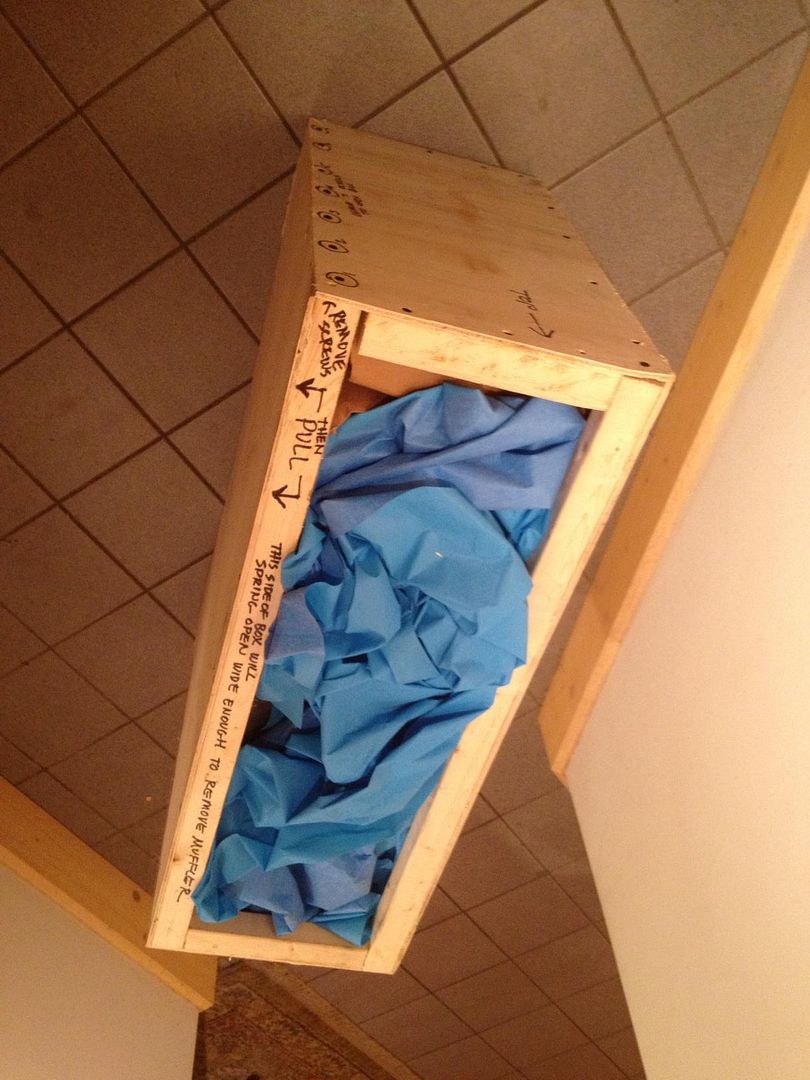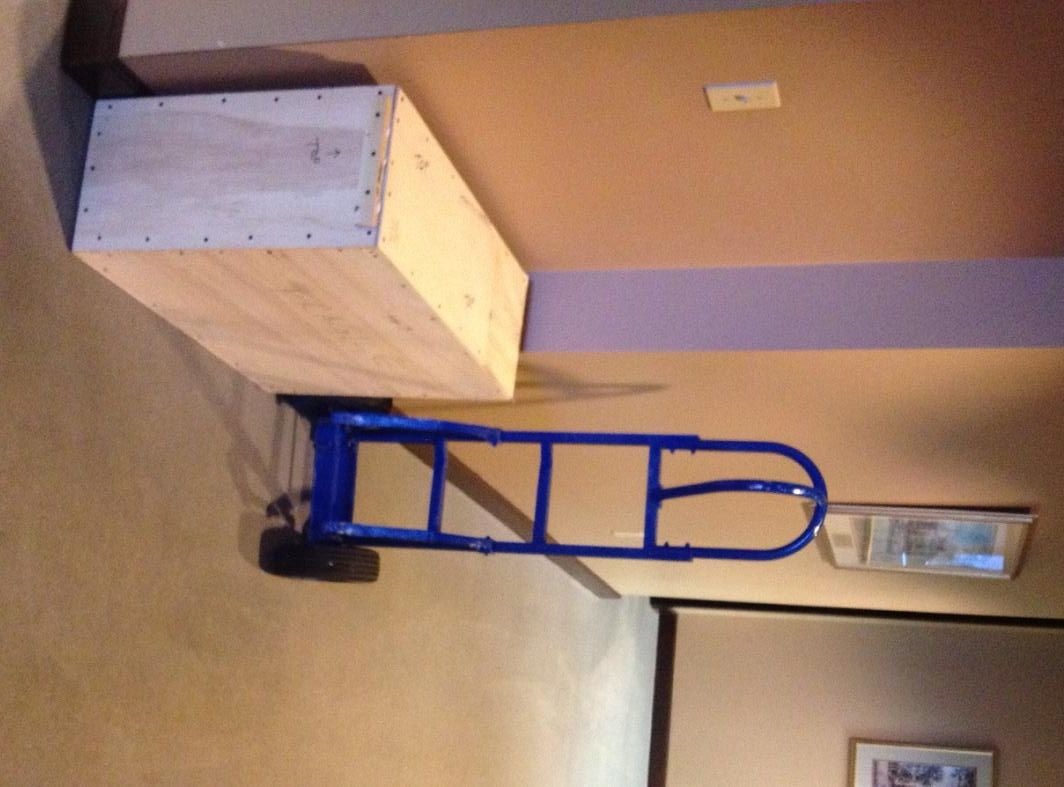 This only weighed in around 50 pounds.
Regarding a motor, I would use 2x6 base in the typical pallet design so a fork lift could handle it easily, and 2x4 sides, and 1/2" CDX to box it up and keep those valuable pieces from being dinged during handling. Only real logistics would be getting fork lift or other device to load it into a suitable hauling truck, and then off the the shipping depot. I suppose you could offer him $100 or $150 to box it up for you?
That's about what it would take for me to go through the motions. Probably would take fifty bucks worth of plywood and lumber.
By the way, it took about $30 to ship my box to Houston from Nashville using Federal Express ground. In the past I have shipped a 175-pound marine transmisson for about the same price betweeen Nashville and Florida, but that was on a different kind of drop ship to a commercial loading dock, etc.
Regards,
Paul