Well it was time to give the new buffer a test run, so the Skiff got moved over to where I could get to it easily and we did a little buffing. I first used a drop of detergent with wet 1000 grit sandpaper, and guys, that made the job MUCH easier. It cut through the chalk quickly and trying to get all that stuff off with a buffing wheel would have been a nightmare.
Out comes the Skiff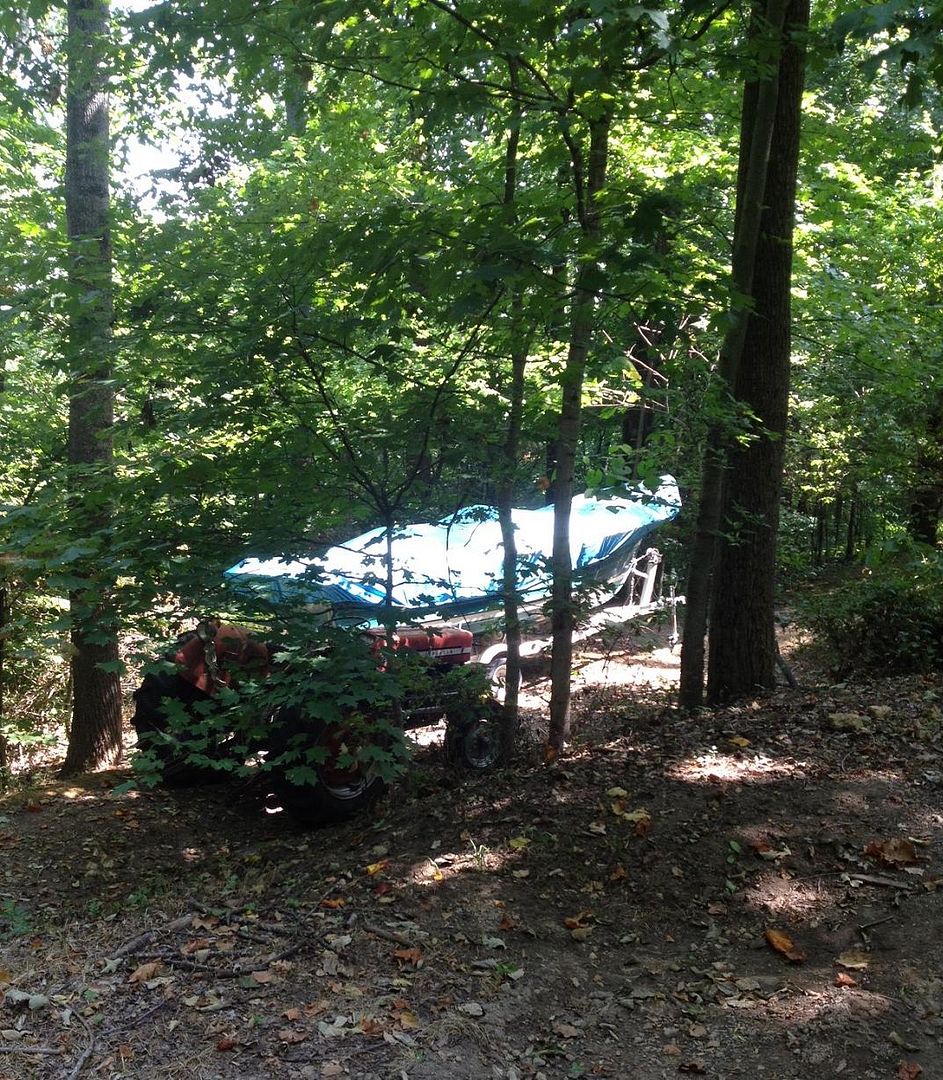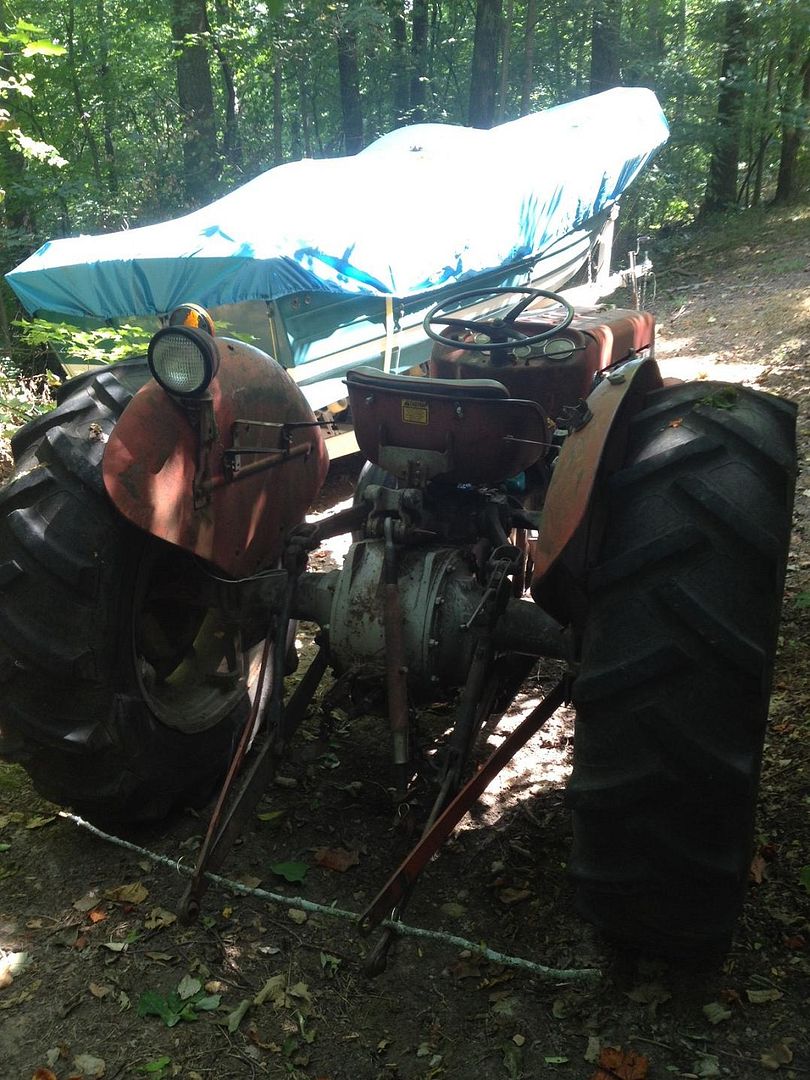 With all the work that has gone into the Skiff, two things had not been done and one of them was a total buffing of the hull with the obligatory 3-step process. In this case it was a 4-step; wet sandpaper, buffing with an oxidation remover, then buffing with polish, and finally with pure wax. You can start to see the results in the photo below.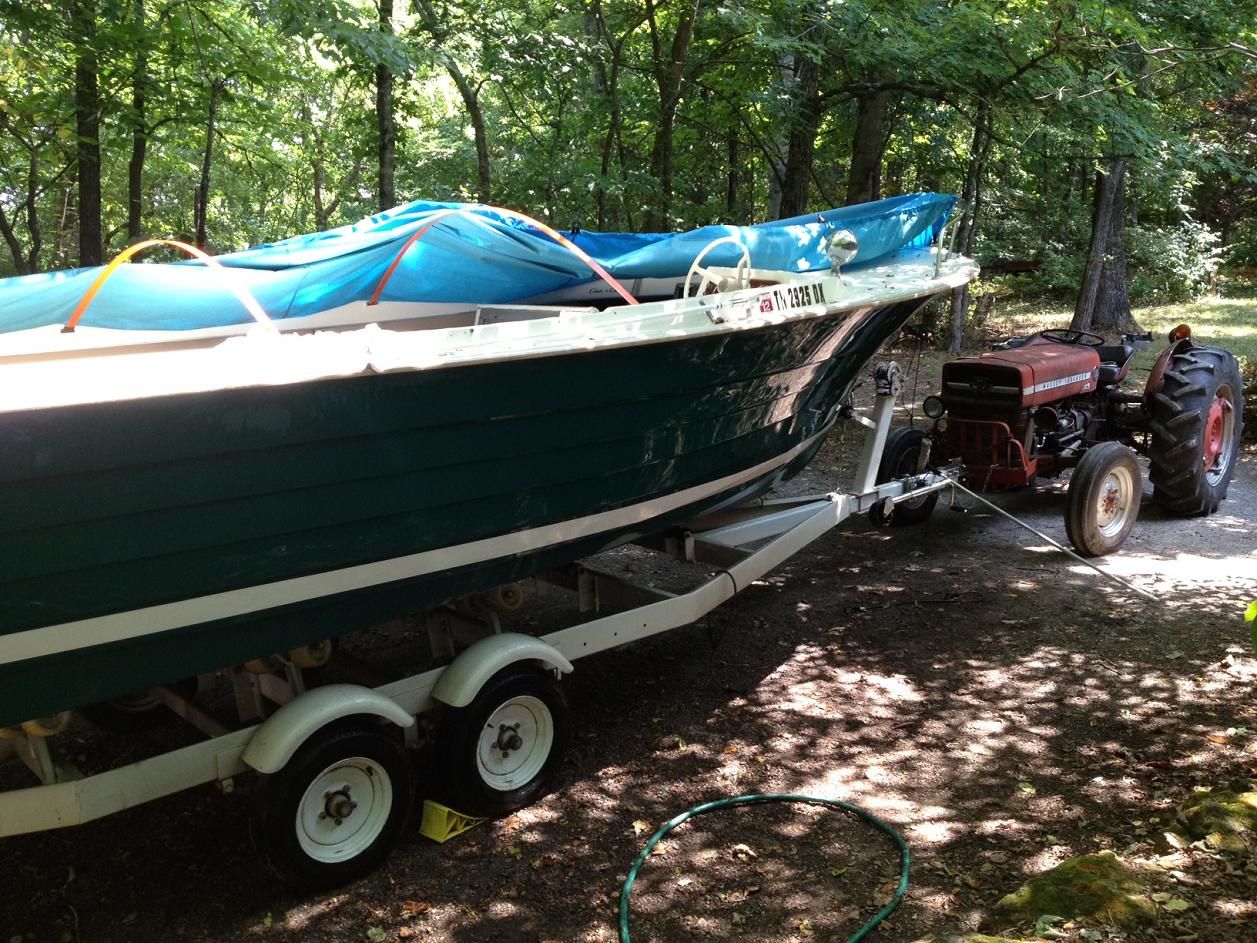 Yeah I know you can't see much shine but the difference was like night and day. That 45 year old gelcoat popped out nicely, but there are a few areas where I will have to mix some new green gelcoat and fill in some scratches. Of course you guys realize there is no use for a windshield when the temperatures are above 100-degrees, and when I do finally add the darn thing then I'll have to buy a new custom cover too.
The Continental powered Massey Ferguson has non freeze liquid in the rear tires up to the axle level in order to lower the center of gravity and also give more traction. In a situation like this I normally have a very heavy grader blade on the back which I lift a foot or two to add even more weight to the rear tires. With a trailer hitch on the front, this thing can put a boat just about anywhere.
Regards,
Paul