Well it was quite the day getting up at 3:00 AM CST and then having a five (5) hour delay in Detroit, finally hopping onto another flight
and making our way to Buffalo.
As we walked in the front door of the hotel we saw Herb and Carol standing there with the general manager of the hotel, who they introduced
to Janet and me.
We finally made our way to the Buffalo Launch Club and WOW, nice place, awesome boats already, and we ran into a LOT of people from
THE FORUM including Matt Taylor, Rich Duane, Craig Lindberg, Mark Smith, Chris Smith, Herb Pocklington, Norm and Jim Wangard of
Classic Boating, and numerous others who will show up in subsequent postings.
Here are a few photos to set the tone so far............. and I must say, we didn't take ten big steps onto the property before we spotted
an IMMACULATE (in every sense of the word) XK-19 and sure enough, Forum Member Lindberg was already on the scene with a much better
camera than mine. We will await these images.
Very interesting XK-22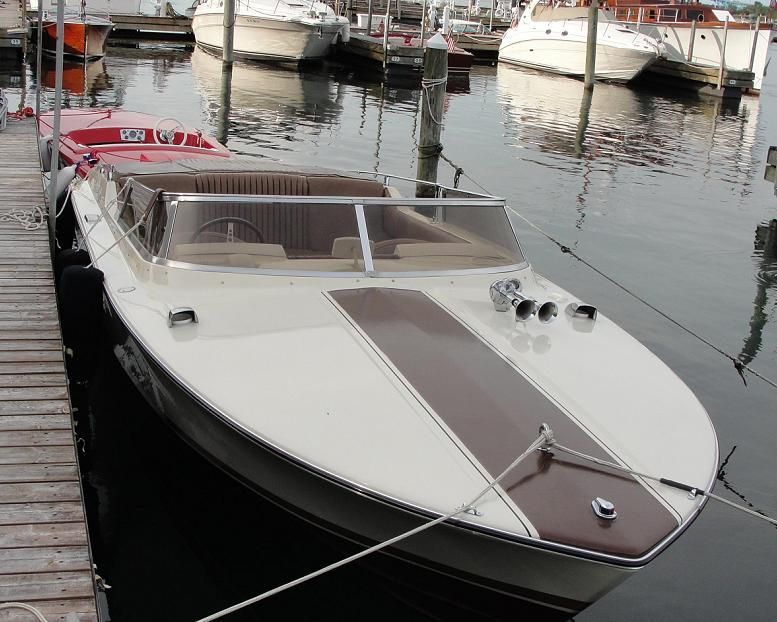 This particular 1969 Commander won "BEST OF SHOW, PRESERVED ORIGINAL", owned by Dick DeFazio (edit update, now that we know it was a
winner after the Saturday night awards banquet
)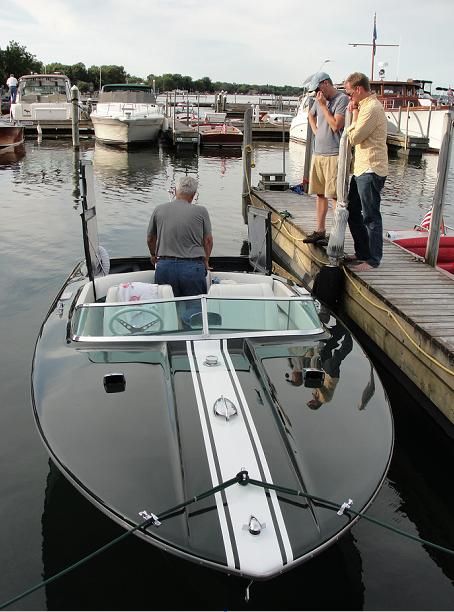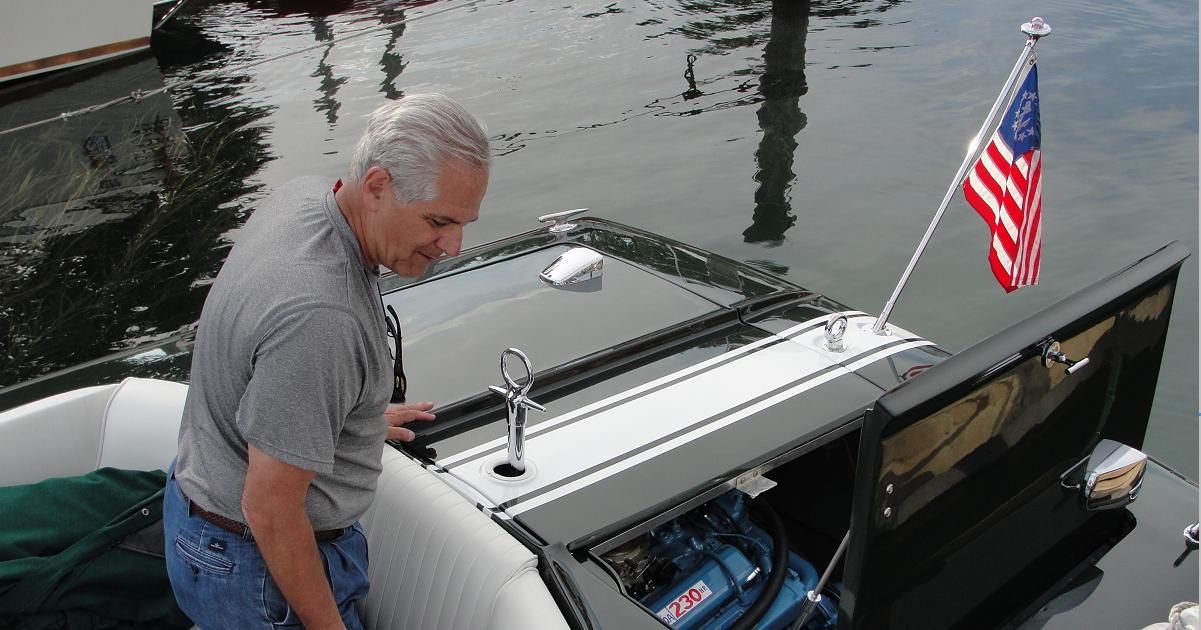 A very nice 42 SC docking, owned by Mike Utzig.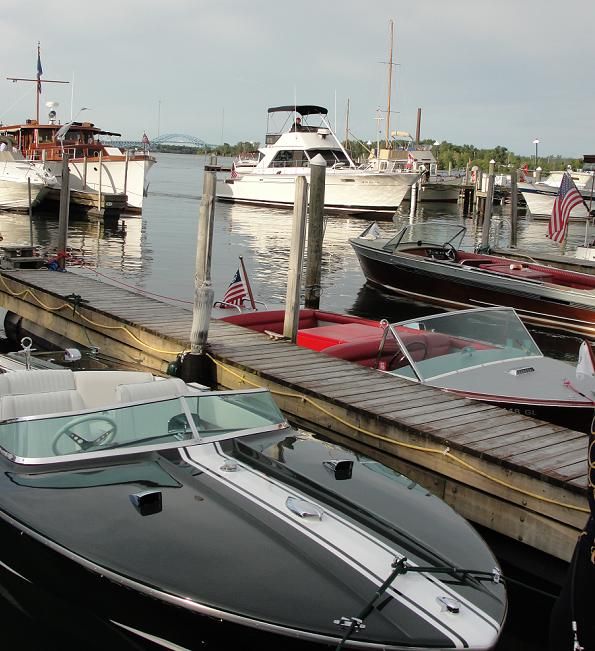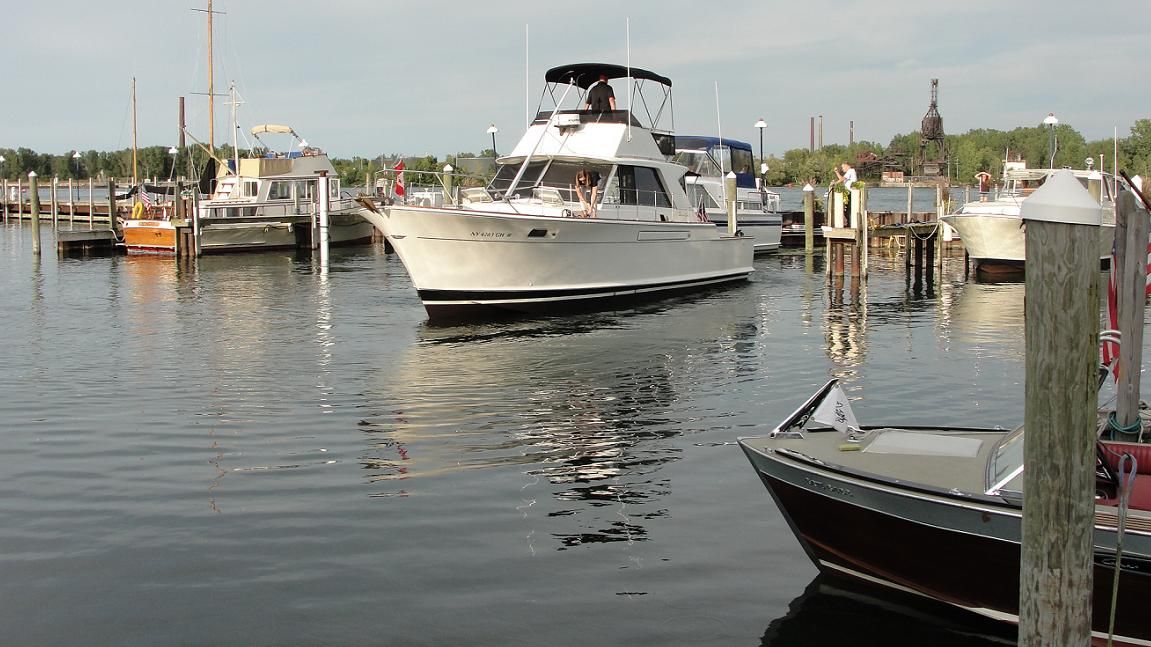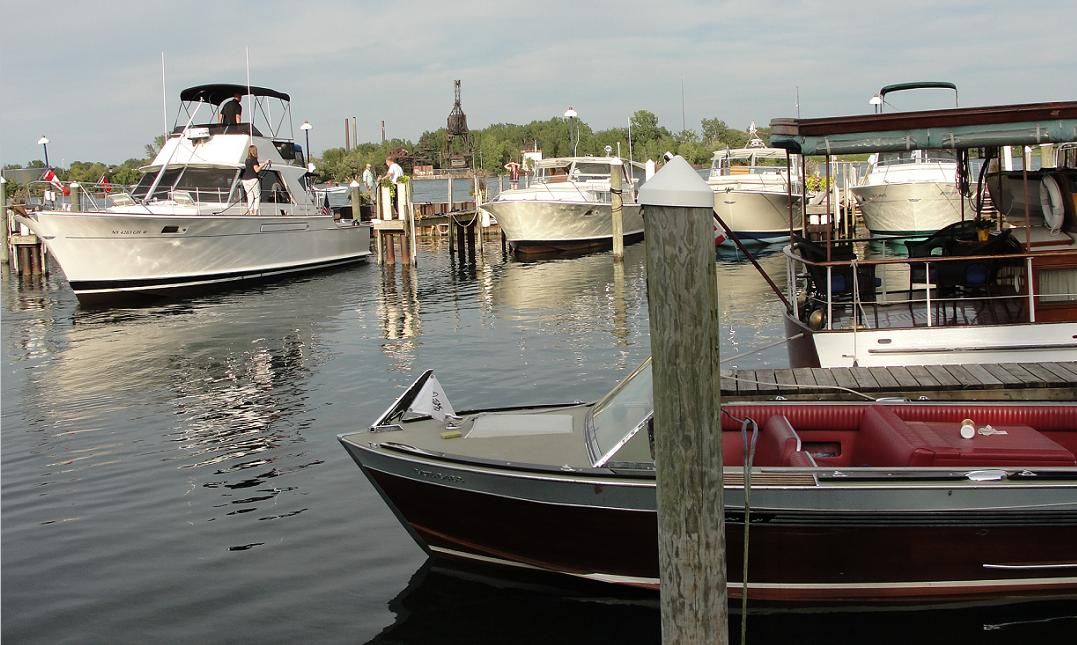 This 1969 Commander also won THIRD PLACE, CLASSIC RUNABOUT CATEGORY, this one is Mark Smith's MARK-I, that Chris Smith gave him as a
birthday present when he turned 16 years old.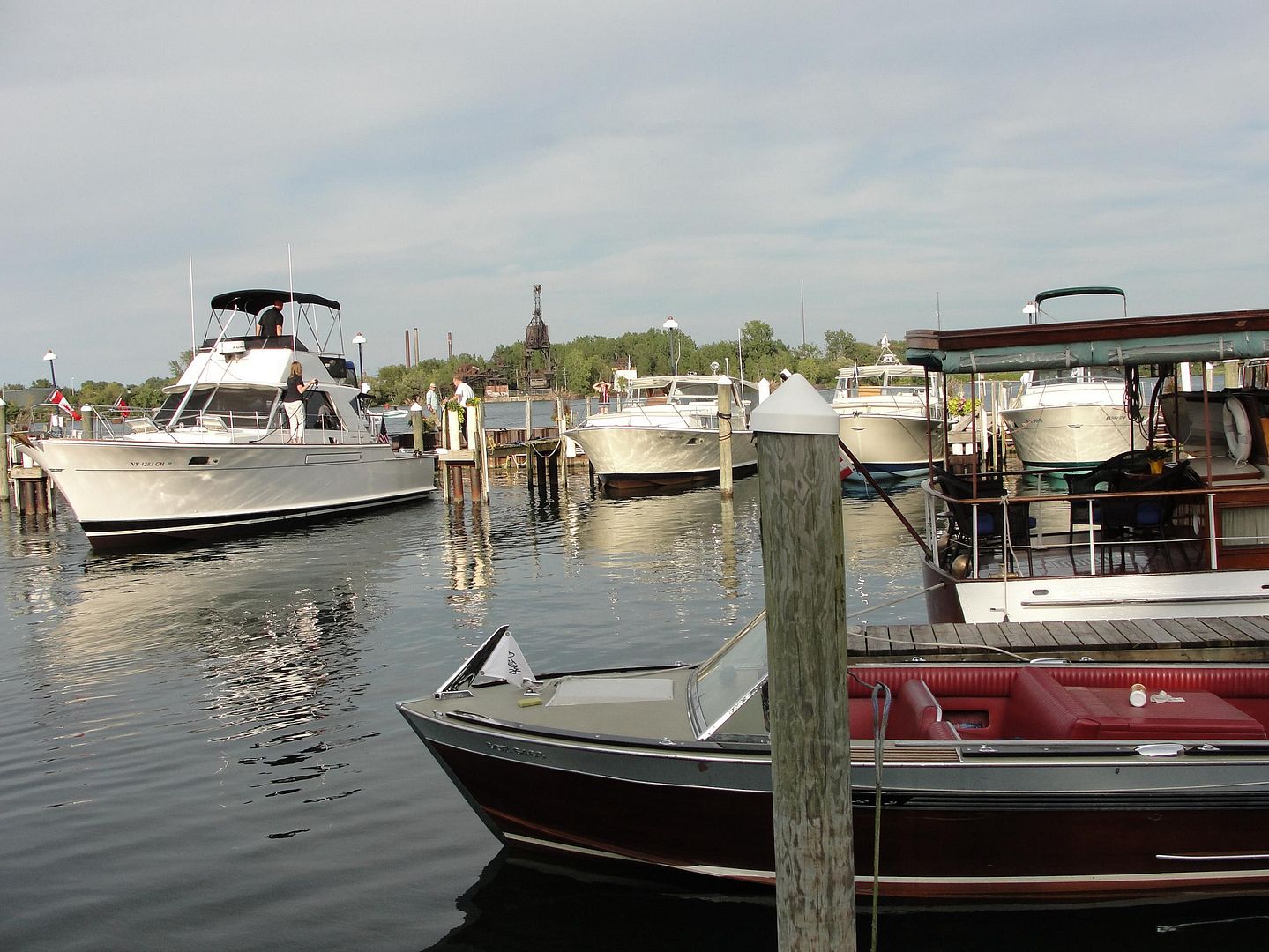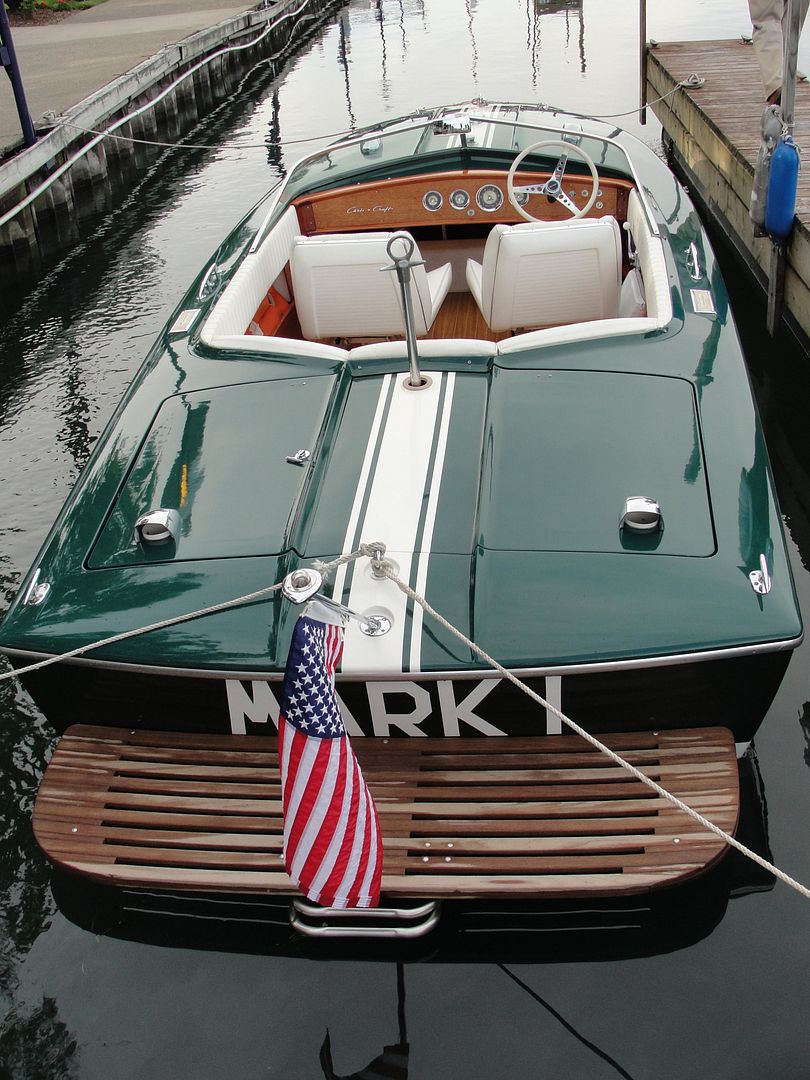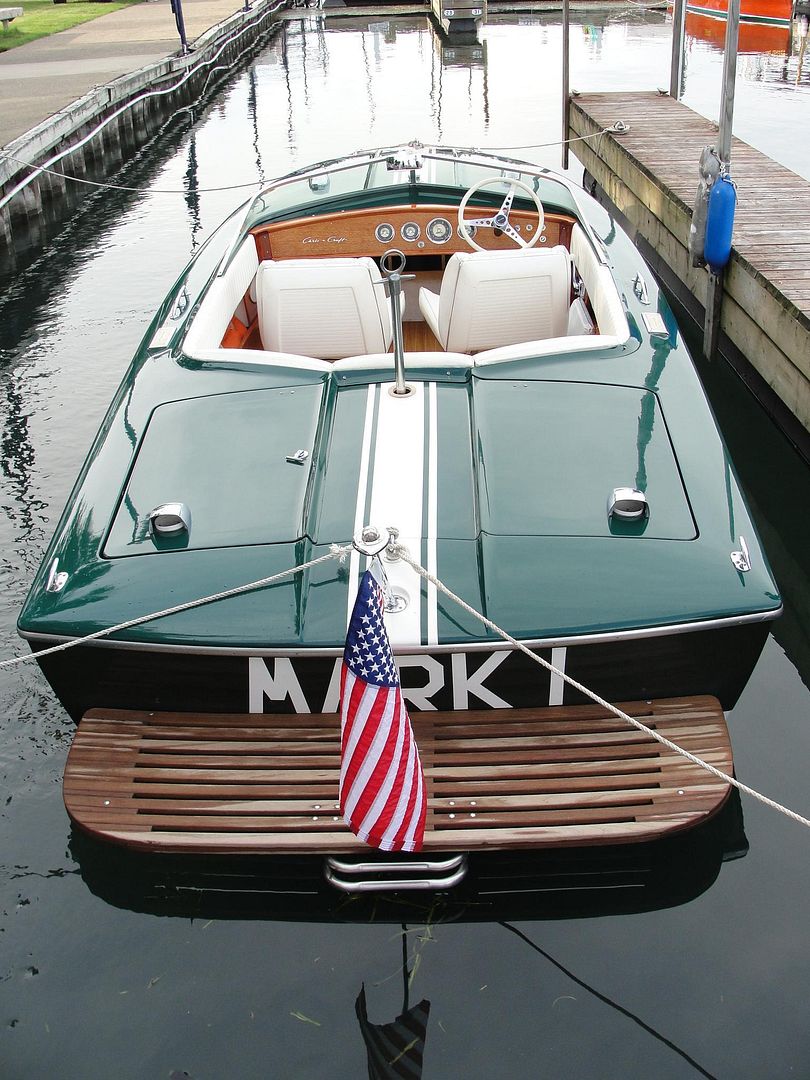 The Lindberg's !!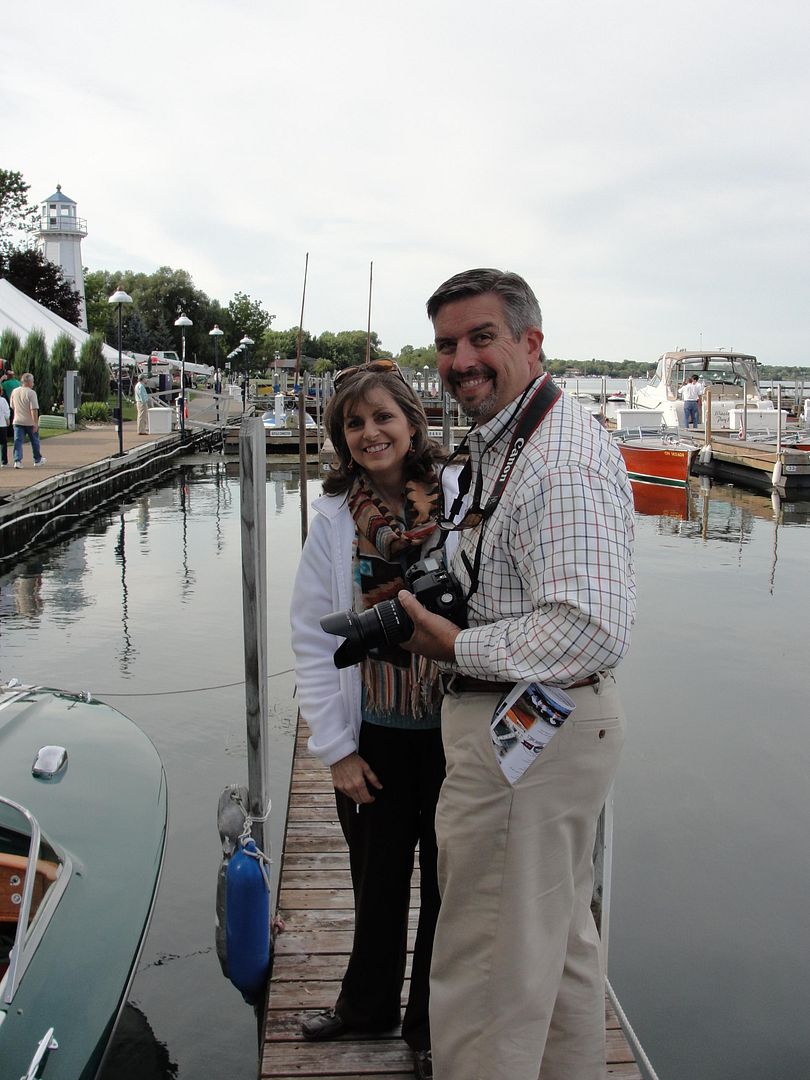 Craig meets Chis Smith !!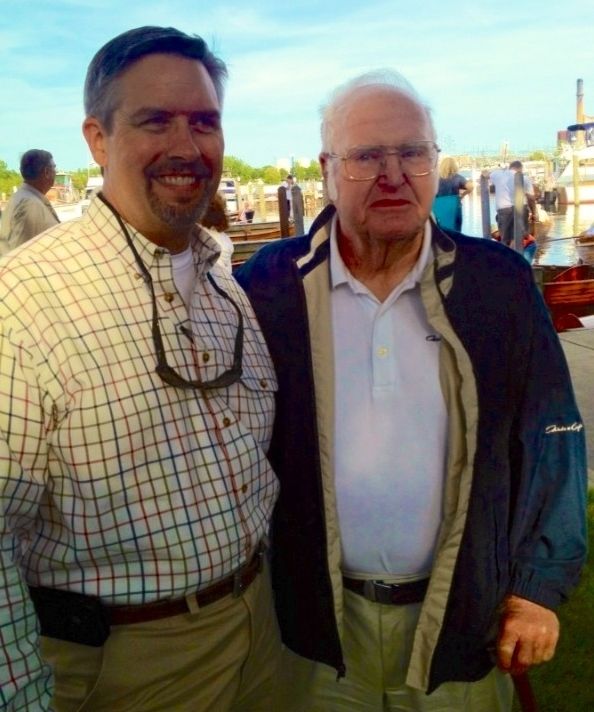 Dick DeFazio, 1969 V-drive Commander owner and winner of BEST OF SHOW, ...... BUSTED ....., at the desert bar.
Friends, I hesitate to say this, but we don't think this was his first trip to the desert bar.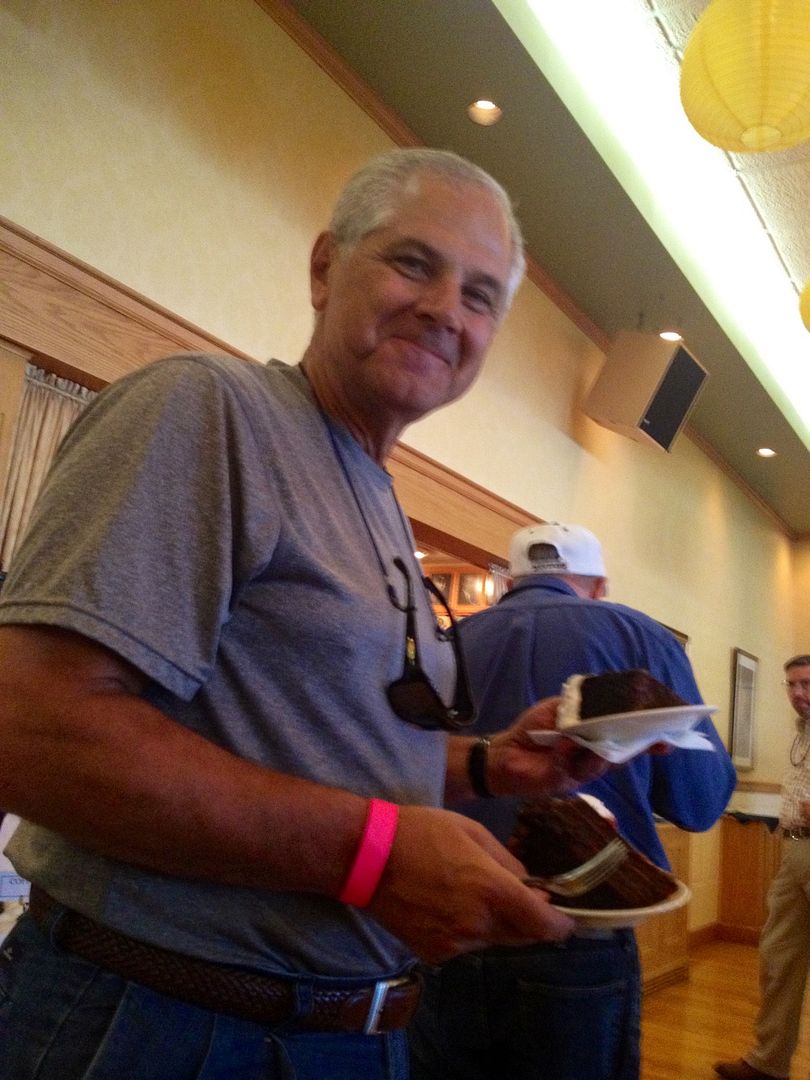 A rather dirty XK-19 motor, sheesh, some people should take more pride in their workmanship.
Actually this boat won BEST OF SHOW, and I can say this now having attended the awards banquet (this comment is edited in) but I am
awaiting good images from Craig Lindberg, who photographed this boat in detail with a "real camera".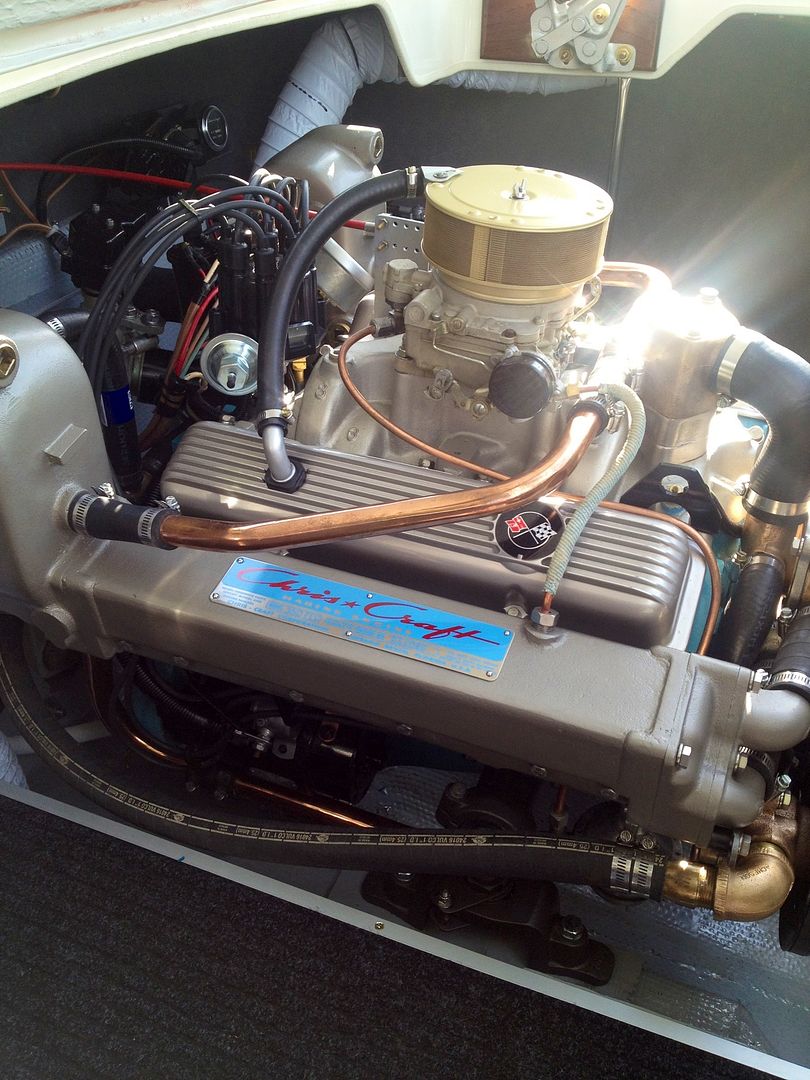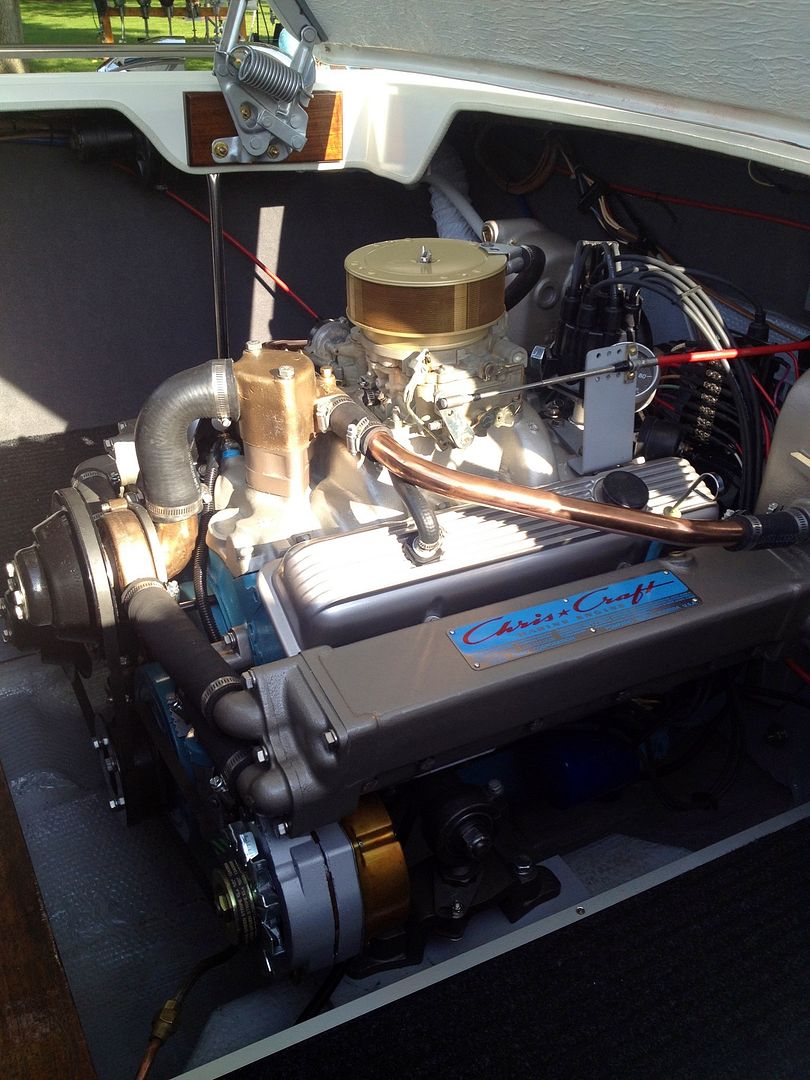 And the prop that made it go !
Herb and Carol having some fun after dinner with the guys and gals. Despite being injured in a bomb blast in Iraq, being run over by
a hit-and-run shopper at Publix, and then totaling his Jaguar less than a week ago, Herb got doctors approval to attend this event,
and I think you can see from the image this was a good thing.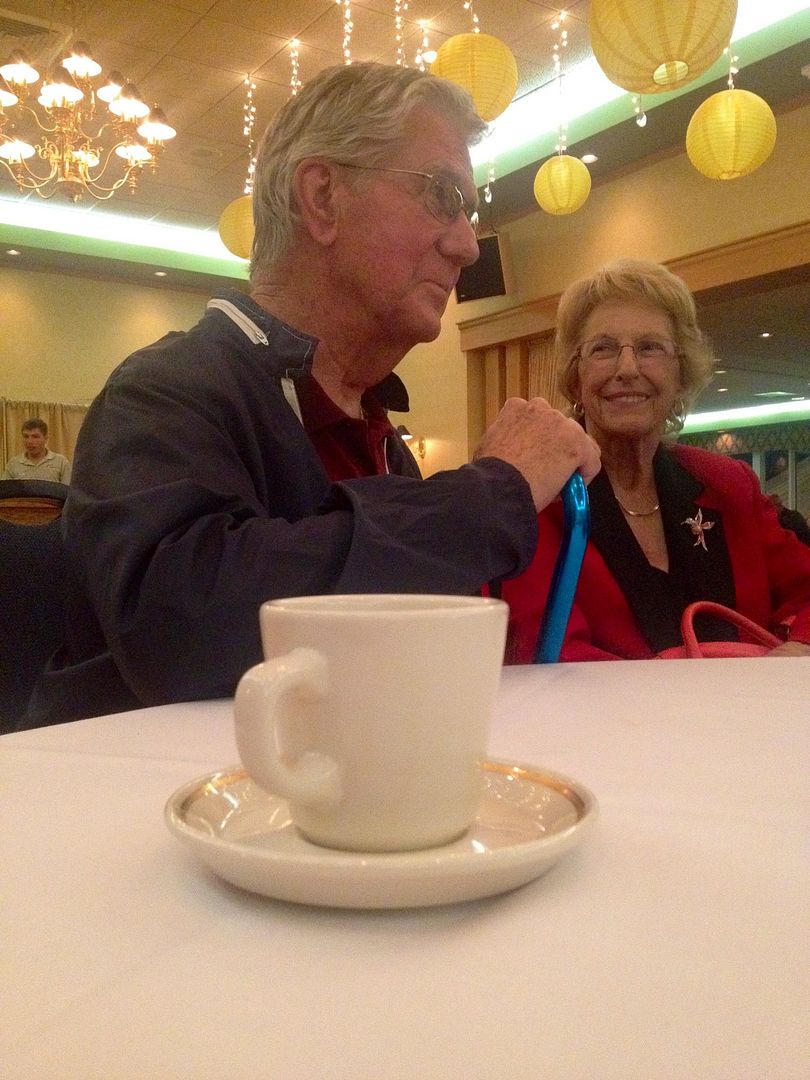 All said and done, it was a really great day to meet new friends and see old ones again. We ran into the Wangard boys, who incidently
are featured in my program tomorrow, and they don't know it yet, lol.
Stay tuned, we'll be uploading a lot more material later.
best,
Pauo