This should get you started
Hi Chris !!!
First of all it's good to have you back, although you never really left, but now it looks like you're back in a fun way on a cool runabout and having some fun this winter. Don't make too much progress because you'll just be making me look bad….again. 
Some of the best info we have on pulling an outdrive motor is from Eric Jensen, who restored this beautiful 23. I know you are talking about a 17 but there is a lot of generic similarities here, so hope this is helpful to you. Eric shows some very specific info in this thread, should be some good info for you. (THANK YOU Eric Jensen, for taking the time to document all of this and to share it here on The Forum where we can continue to share it with people around the globe.)
There is likely going to be an issue of pulling up on the motor in order to get it in a position where it is floating on the motor mounts, and then release all the bolts holding the motor to the outdrive assembly, and pull the motor forward to slide it off the splined drive shaft on the outdrive. Jim and Eric (see notes that follow) can help with any of those details.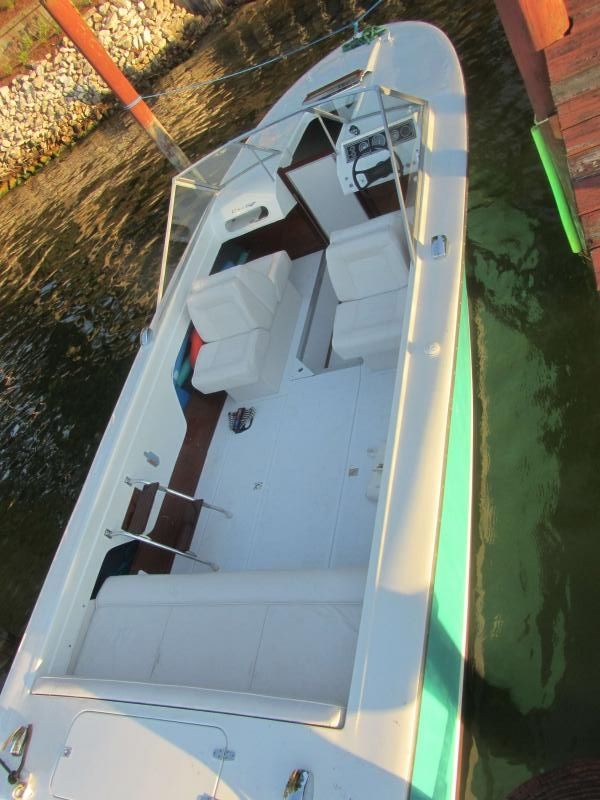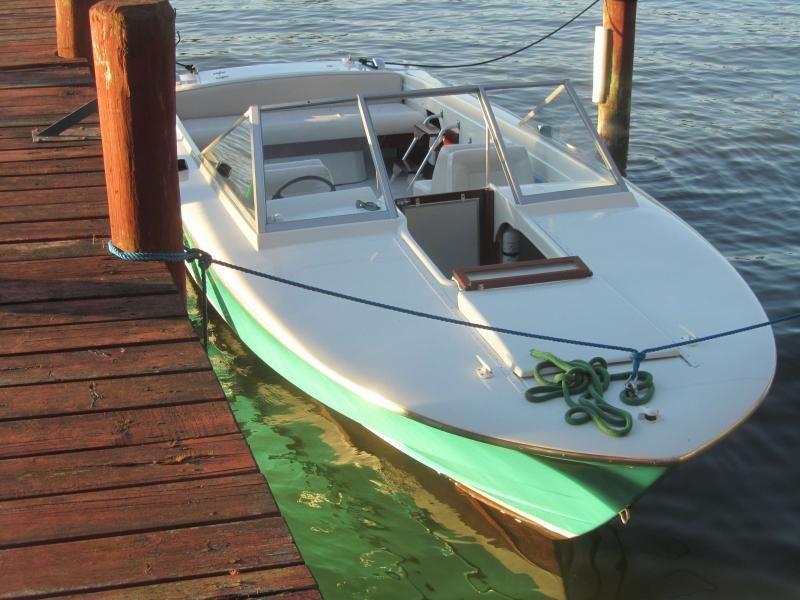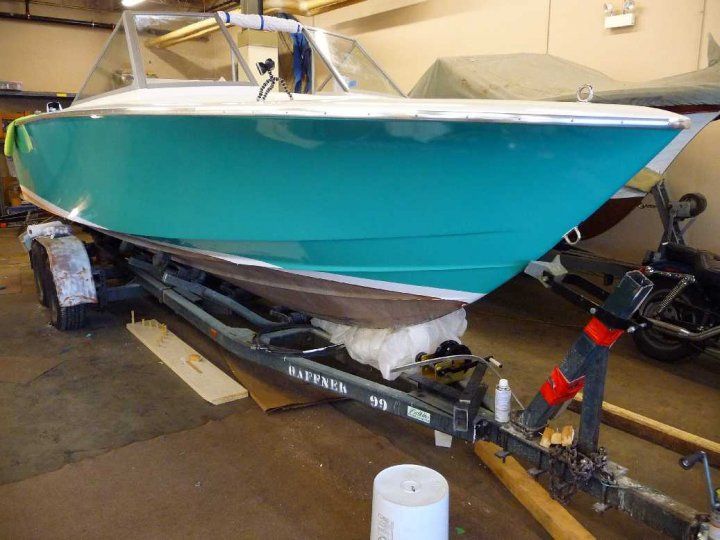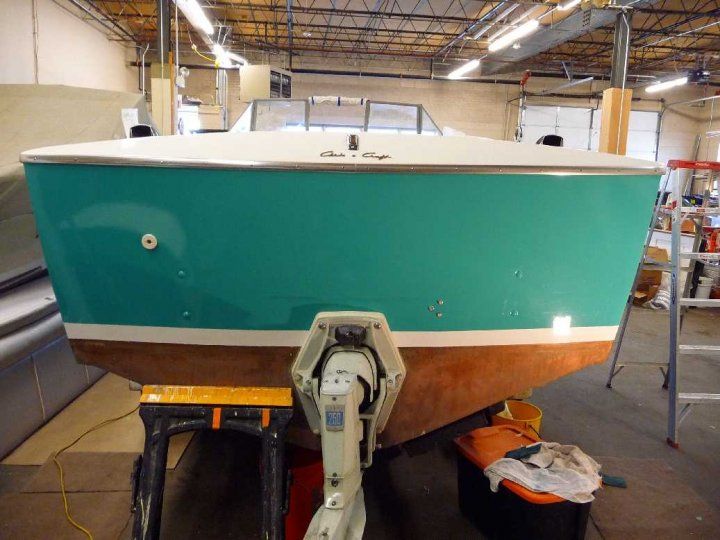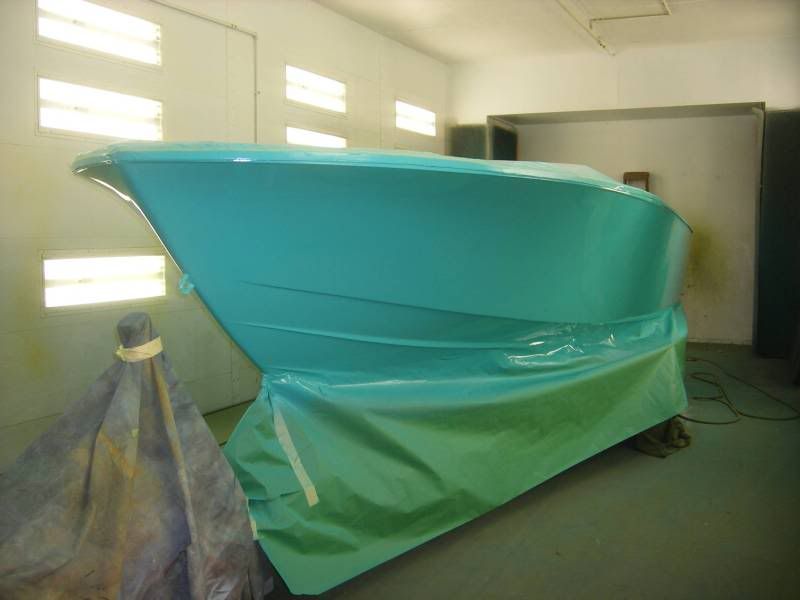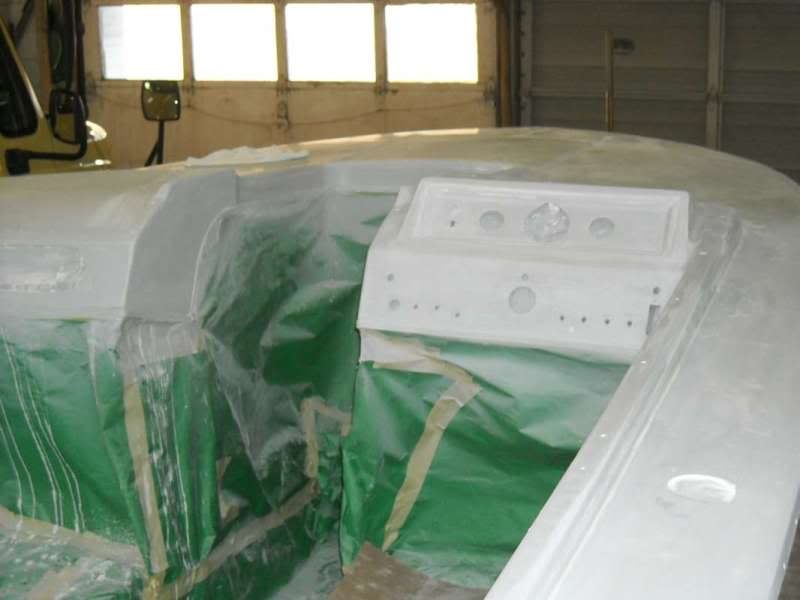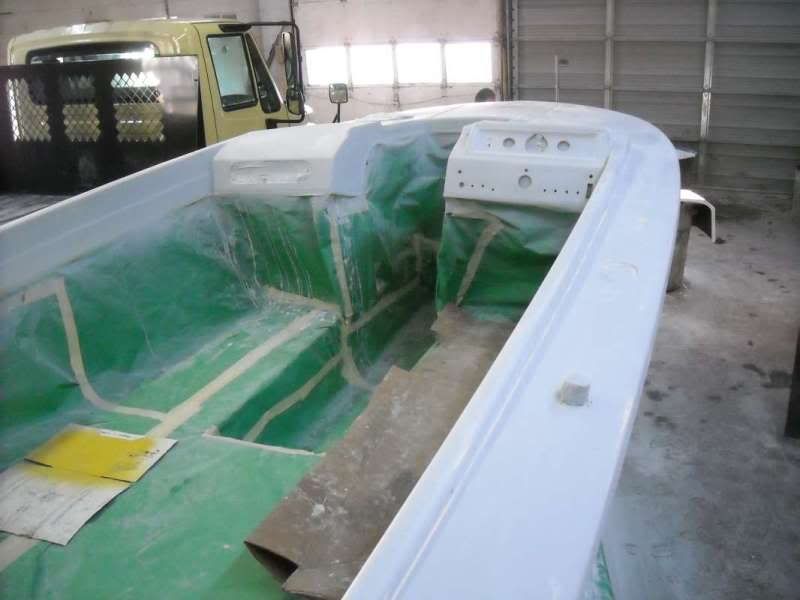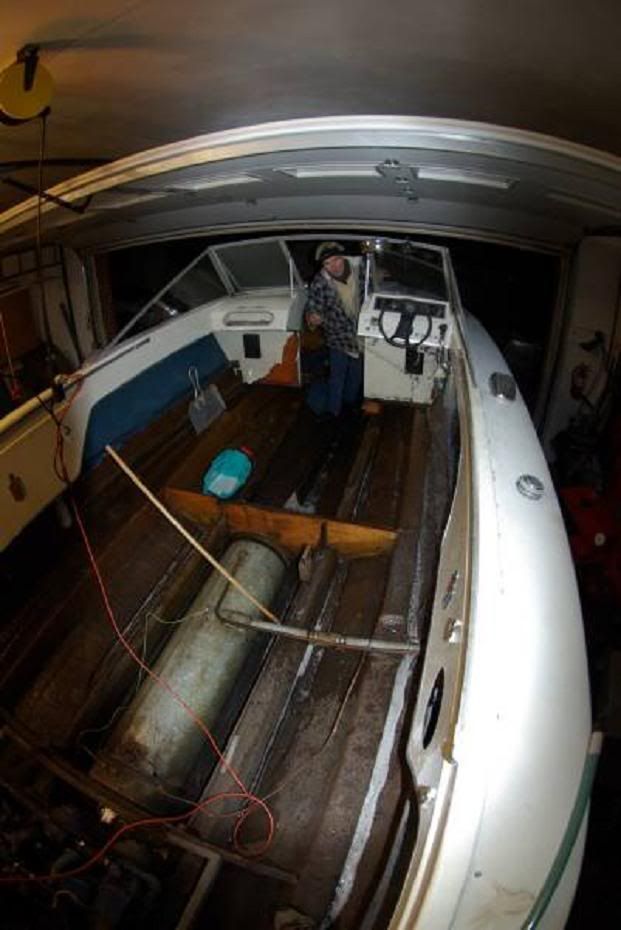 This was one of the TOTAL strip down and TOTAL rebuild projects that has served as an inspiration for many, including my own 23 project I'll be working on this winter. It didn't always look pretty, here is an example. Yes it's manley work, lol.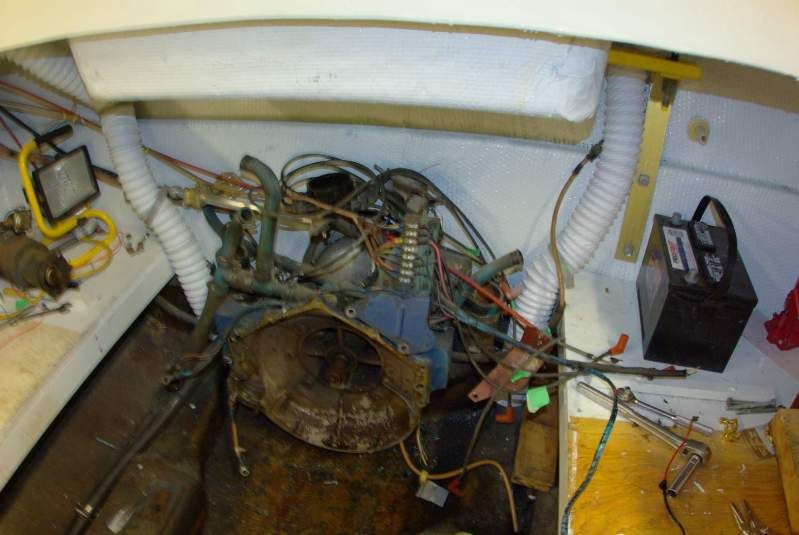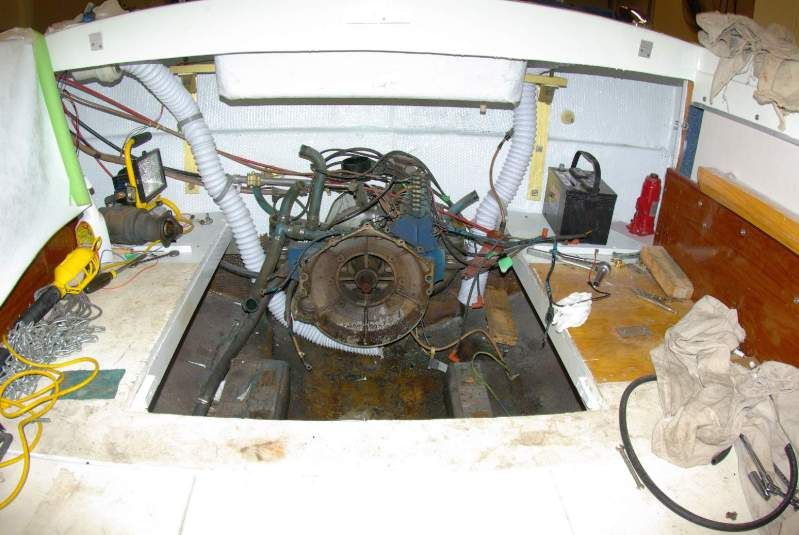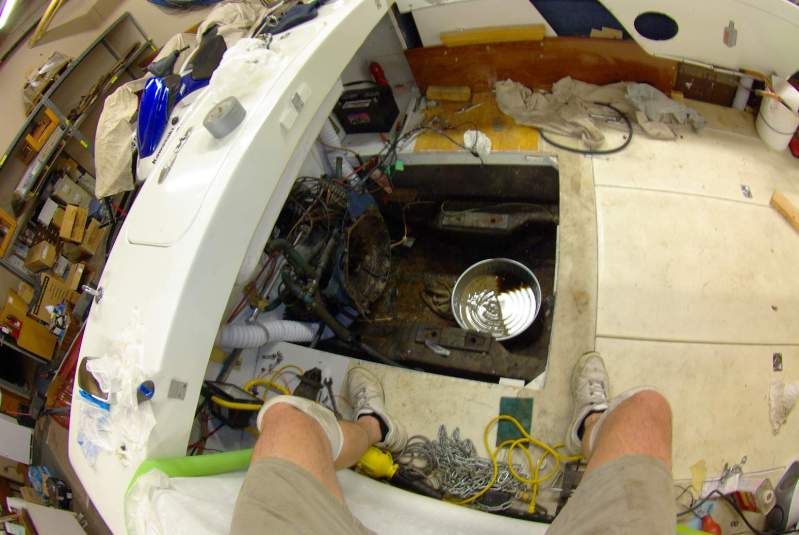 Here is one of Eric's buddies helping with the removal. Note the use of an adjustable motor lift, which is something you need to pick up if you don't already have one. They are indespensible.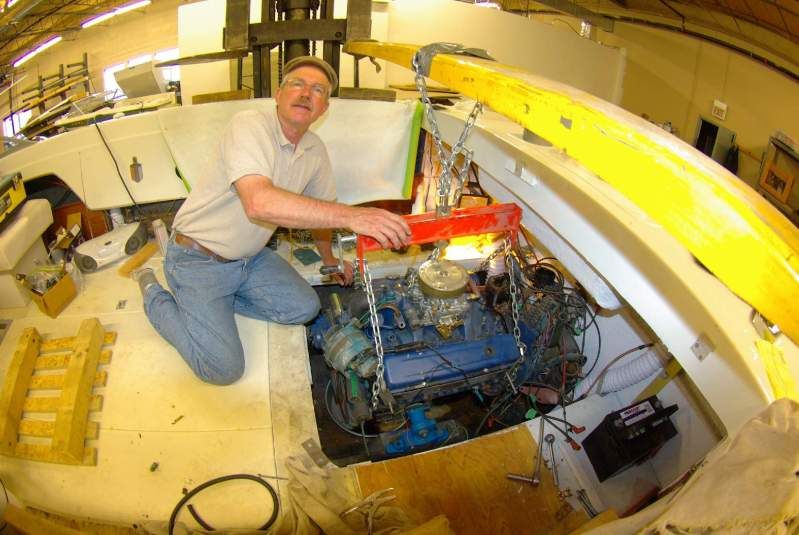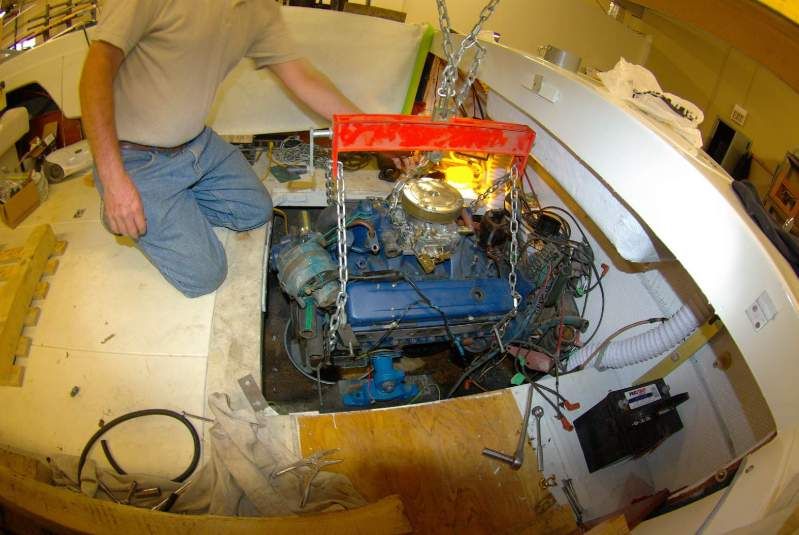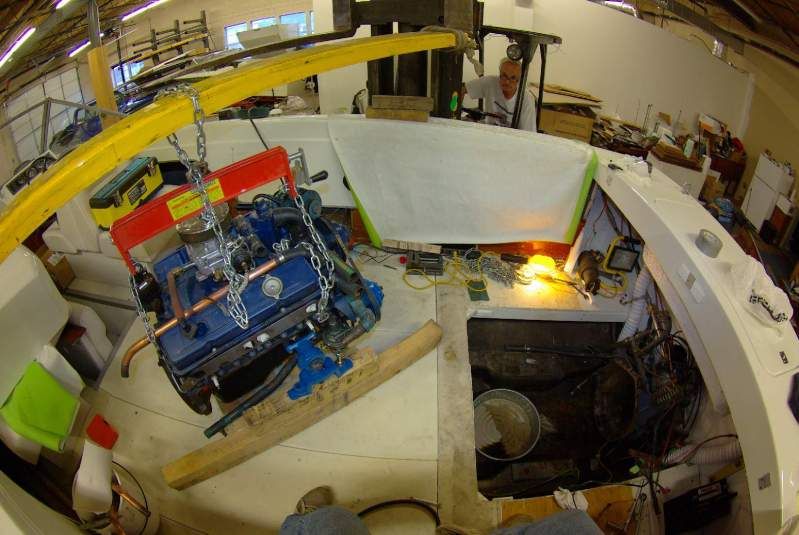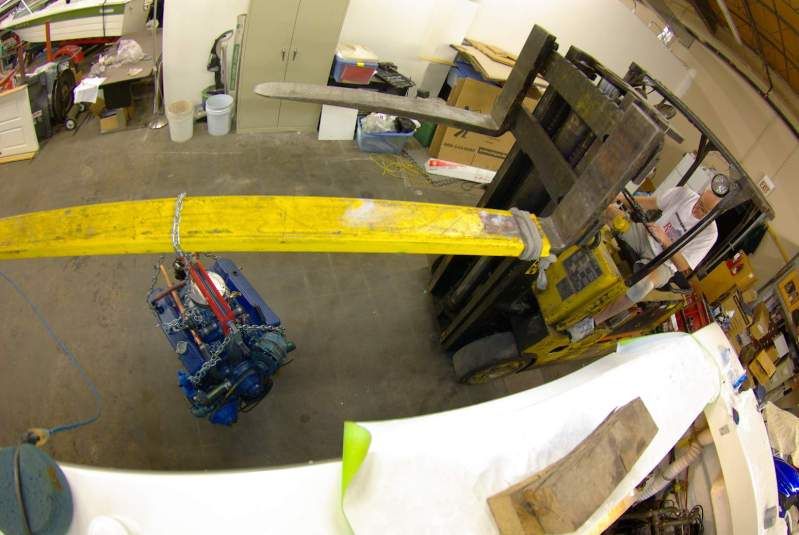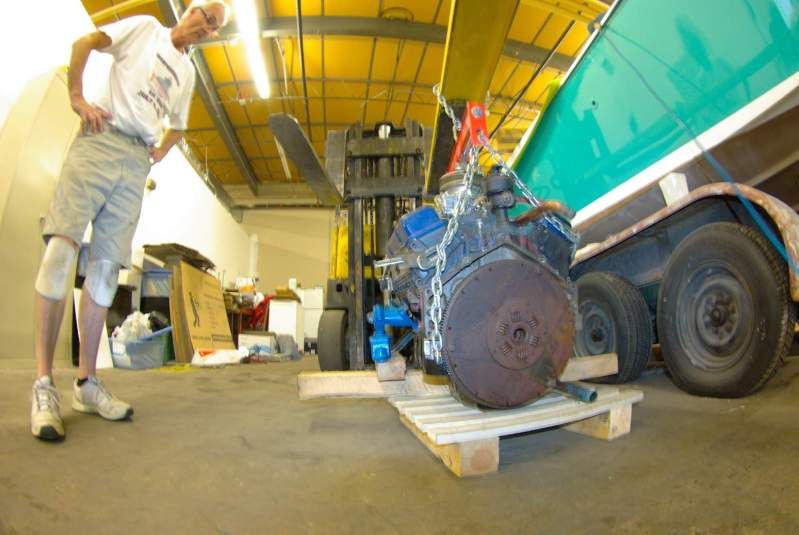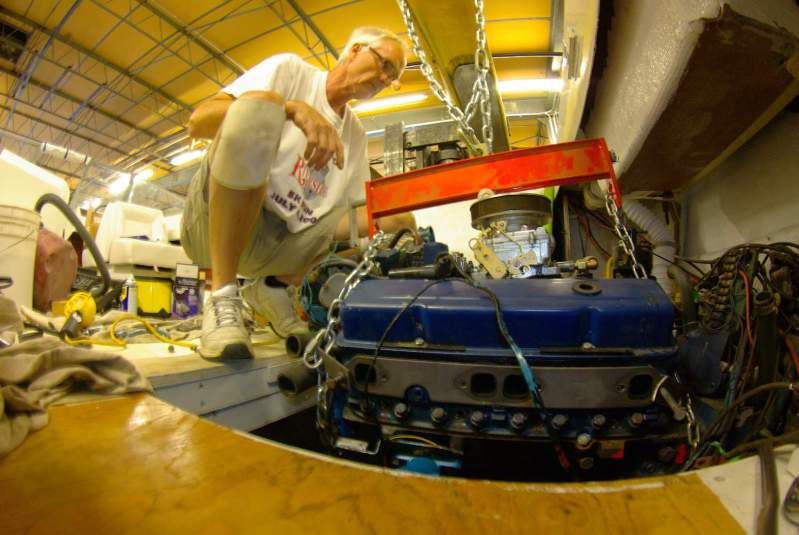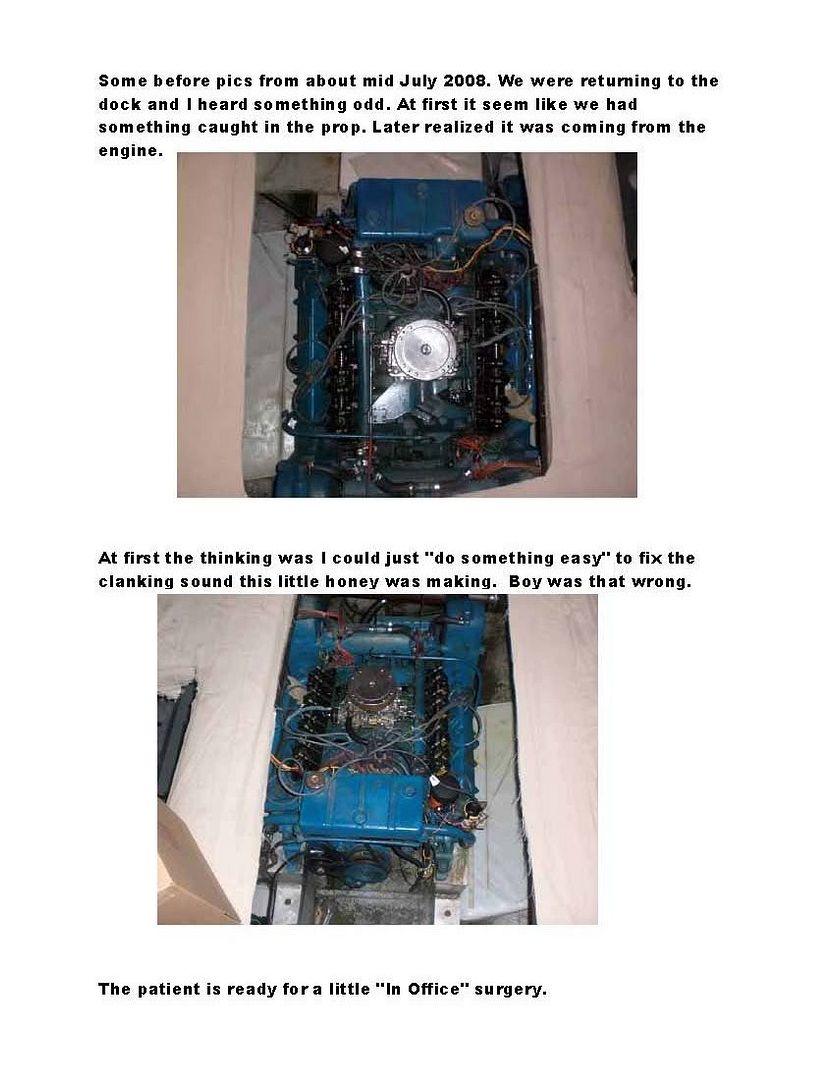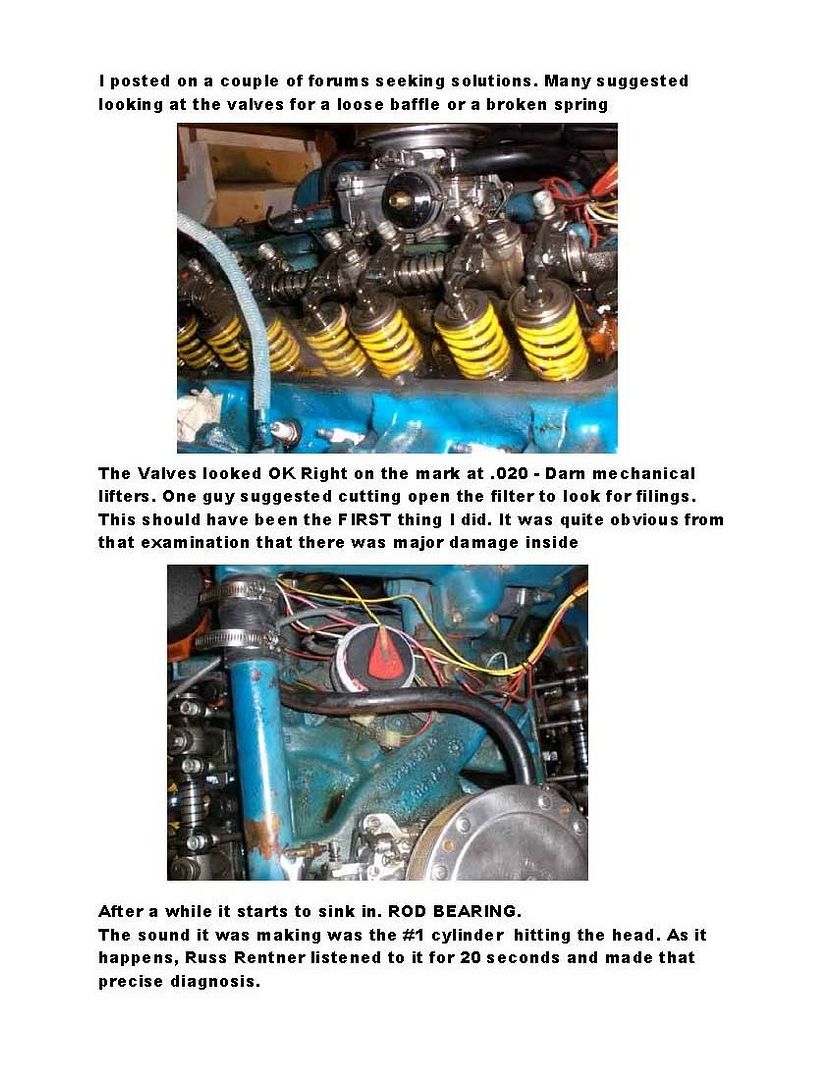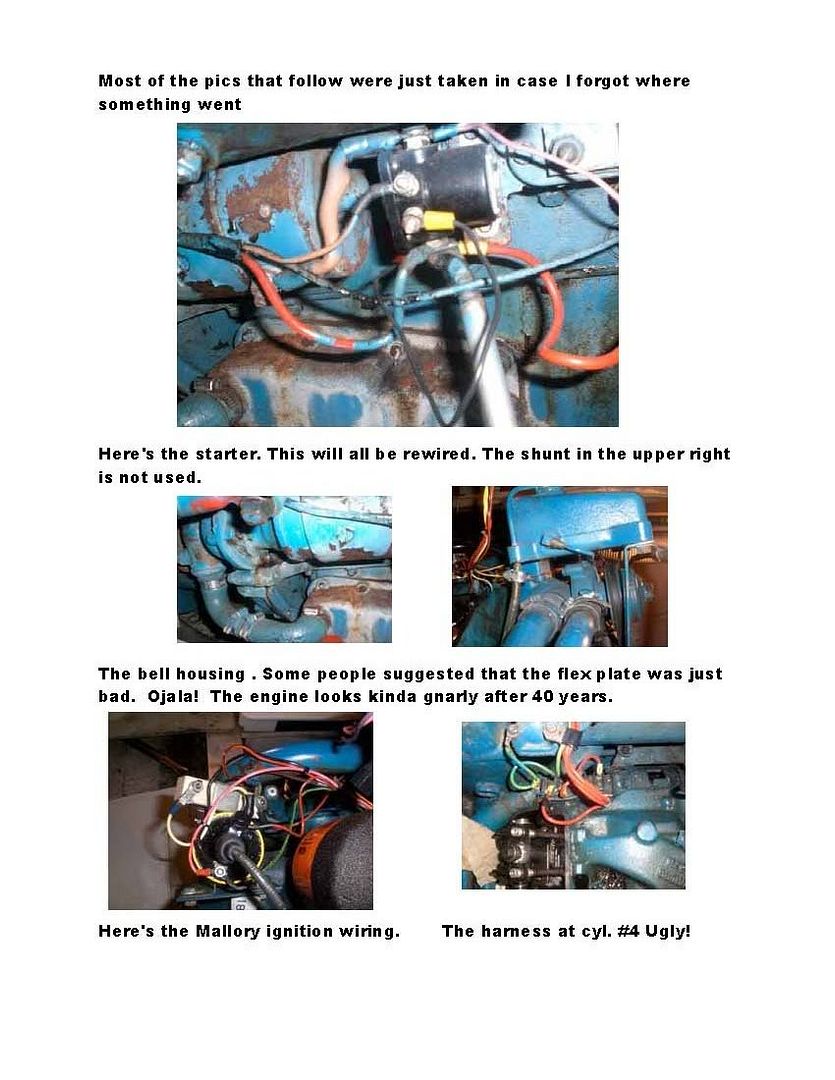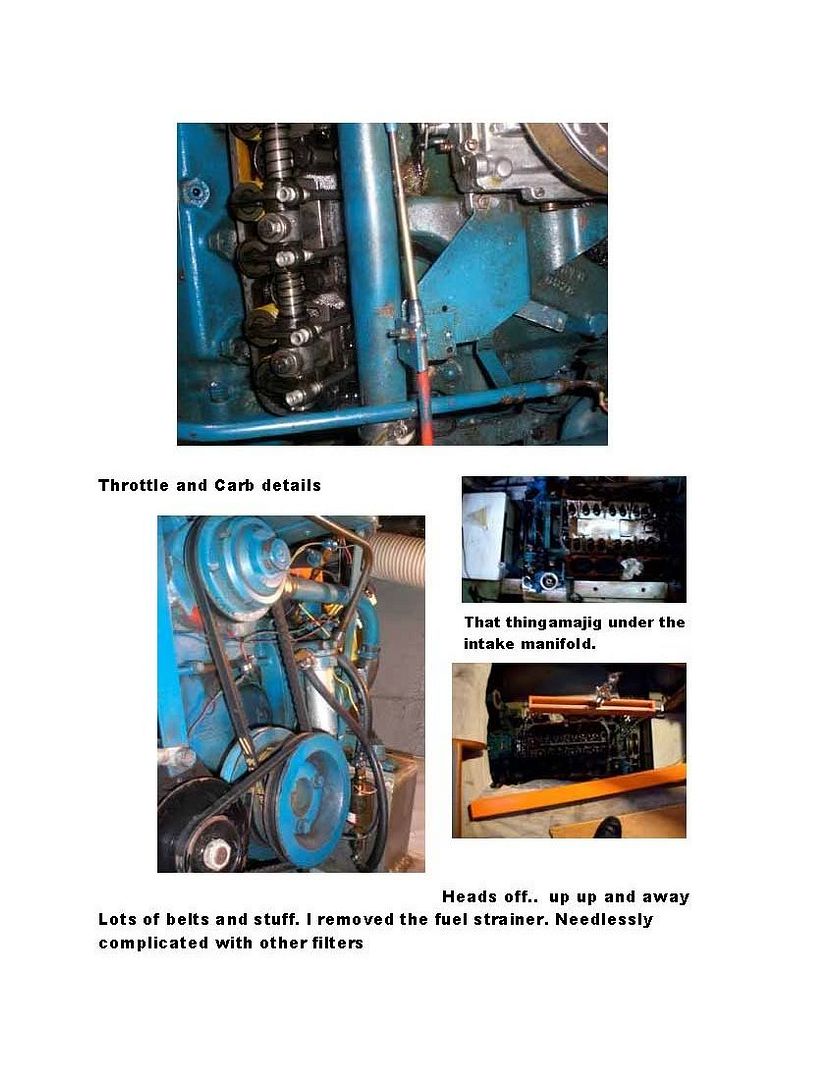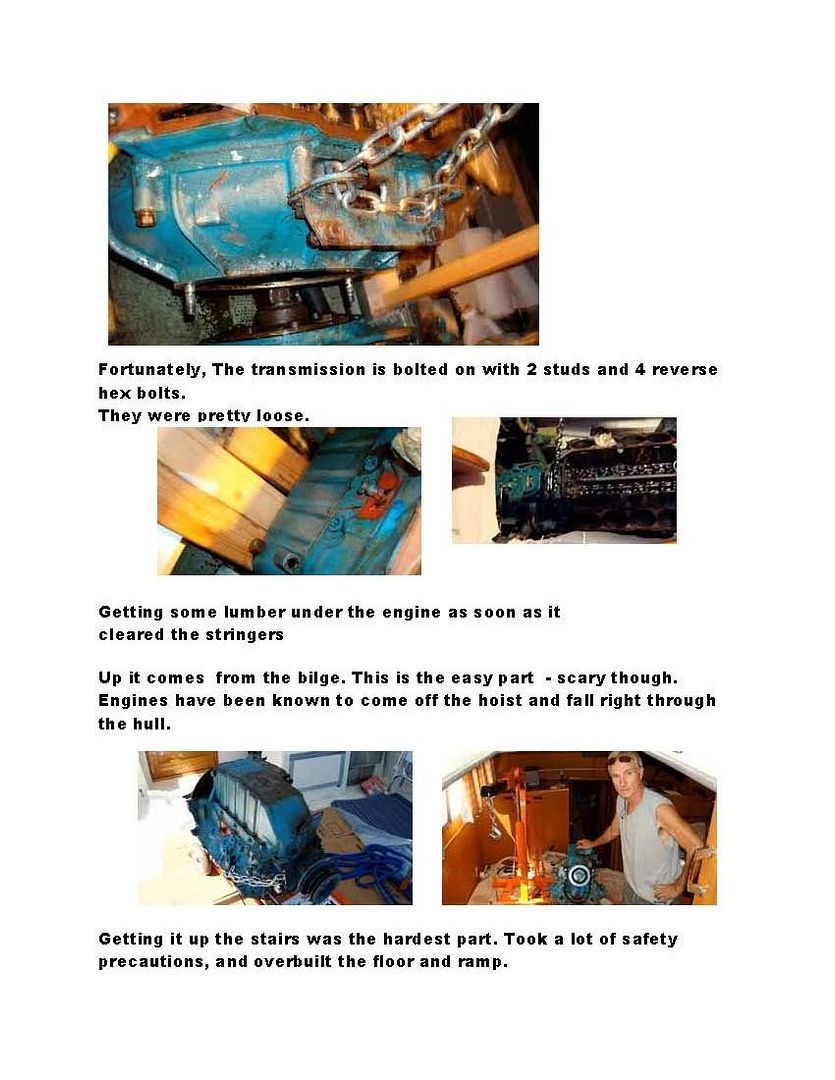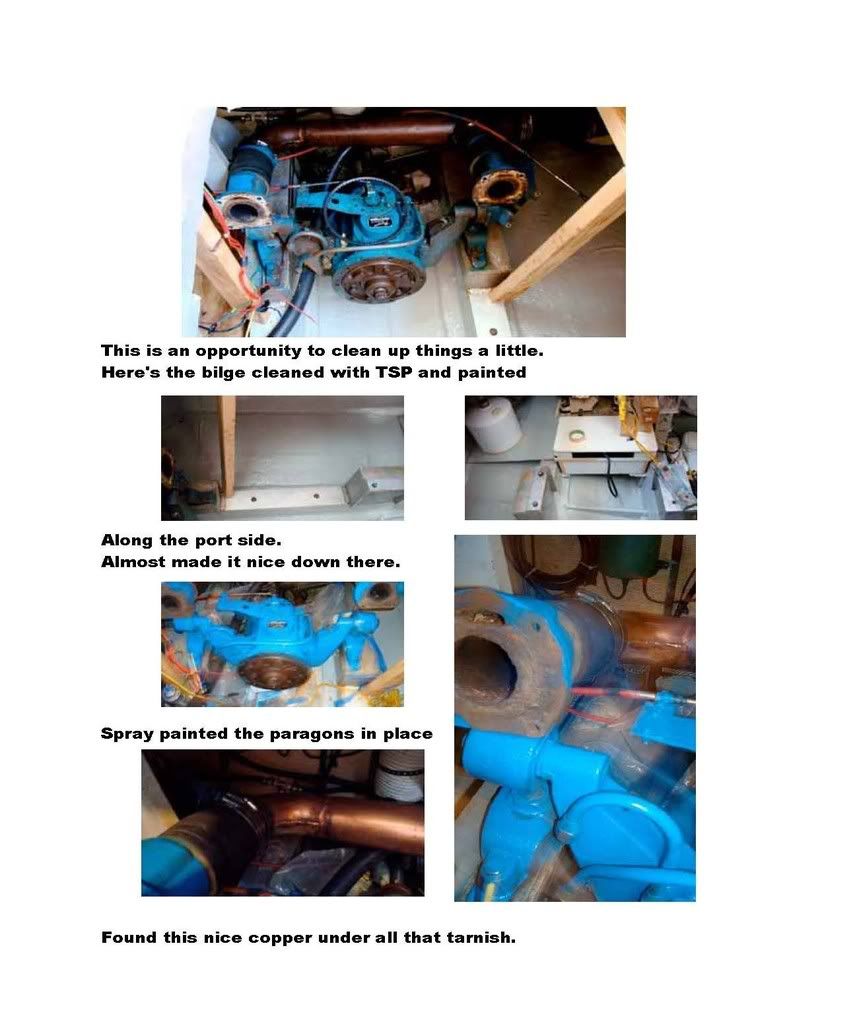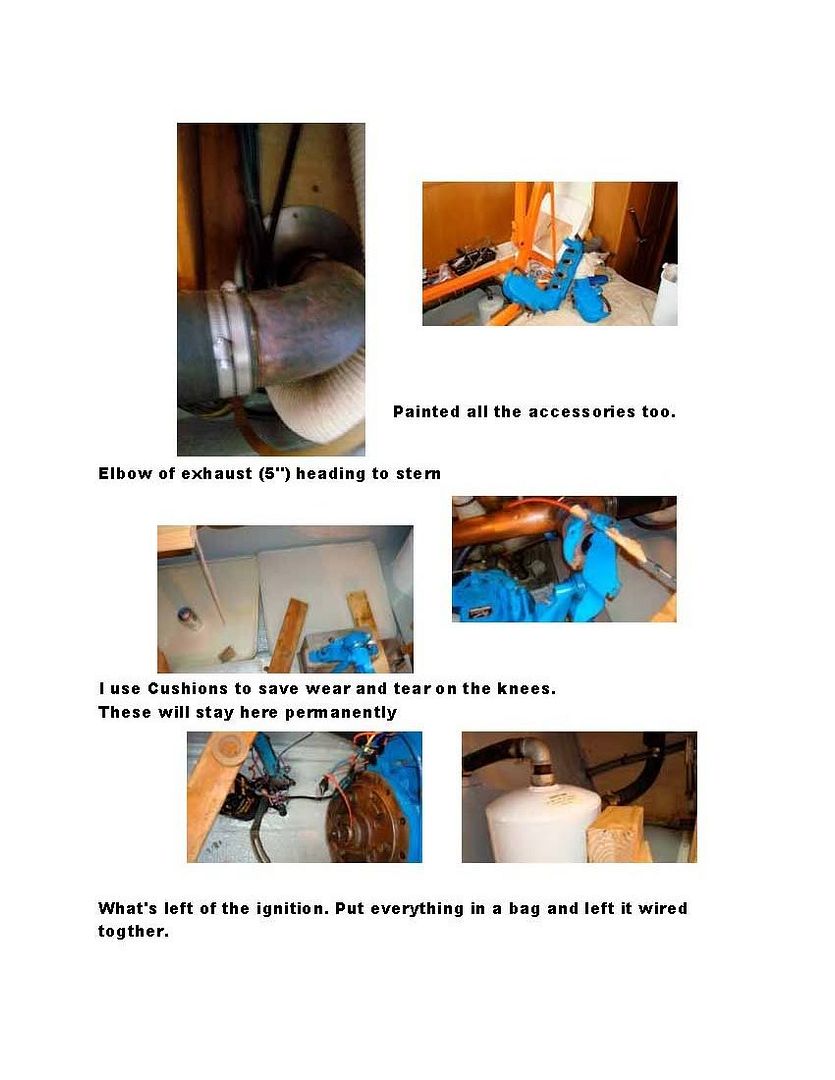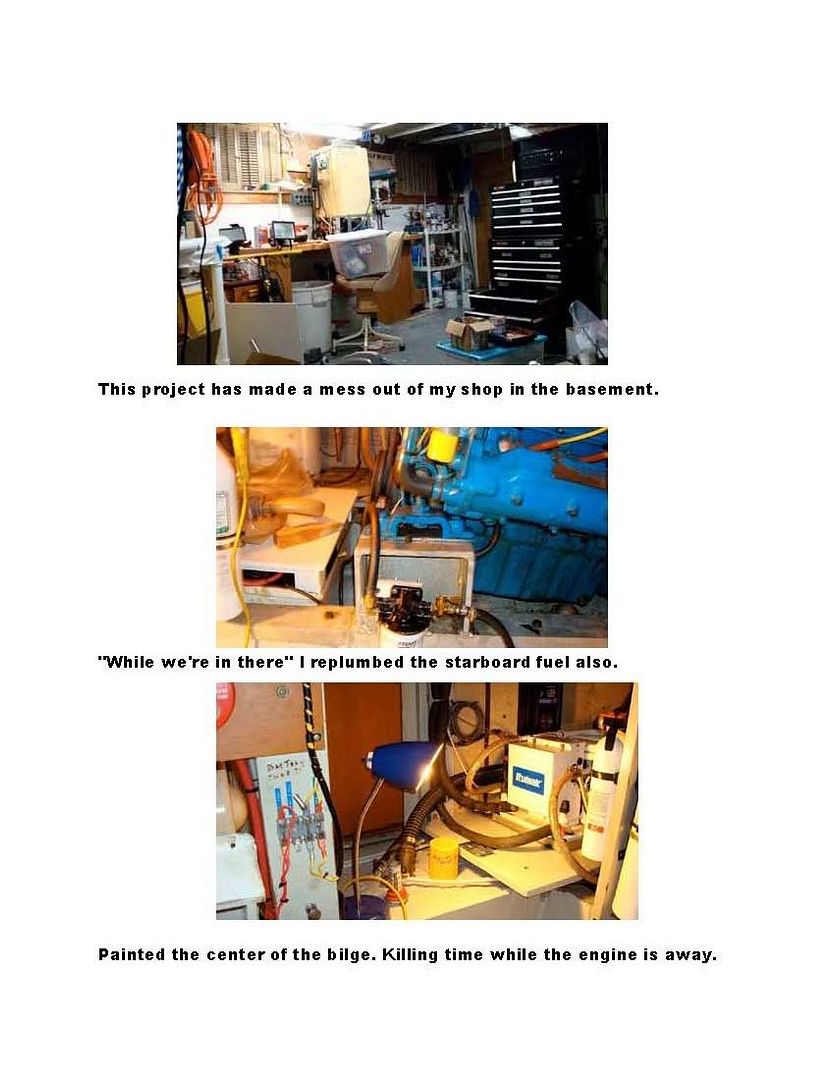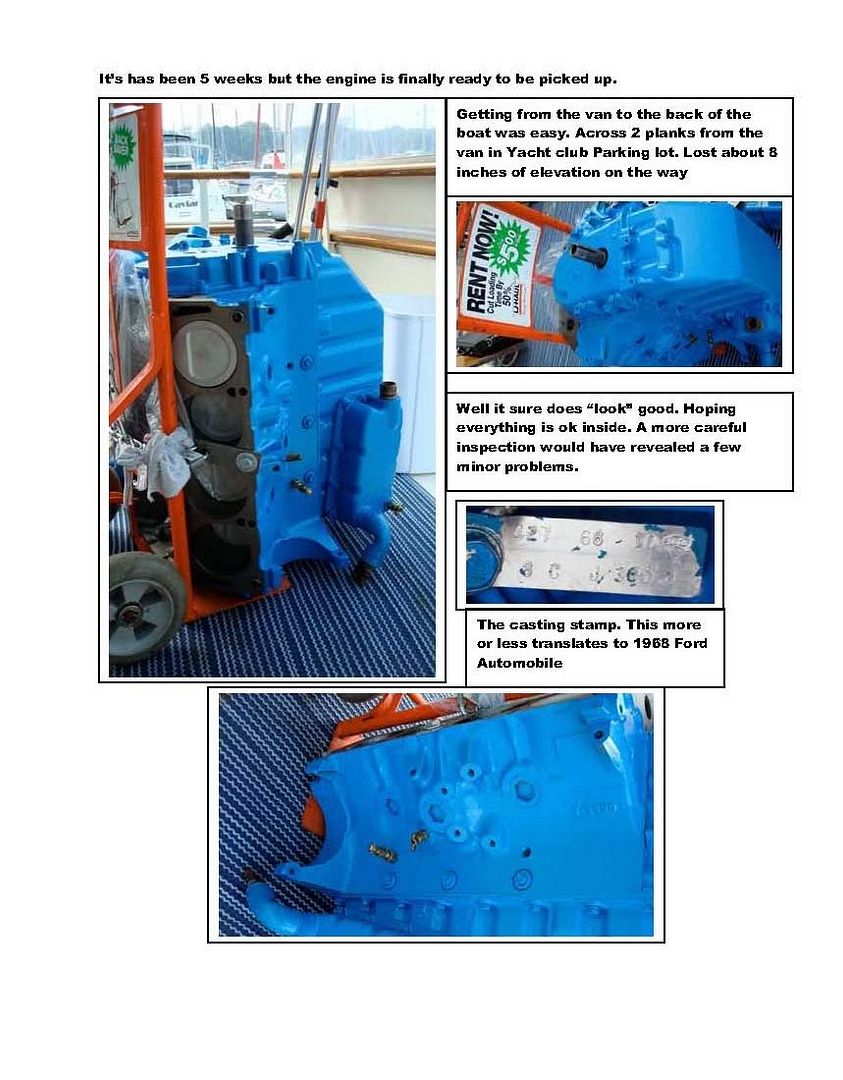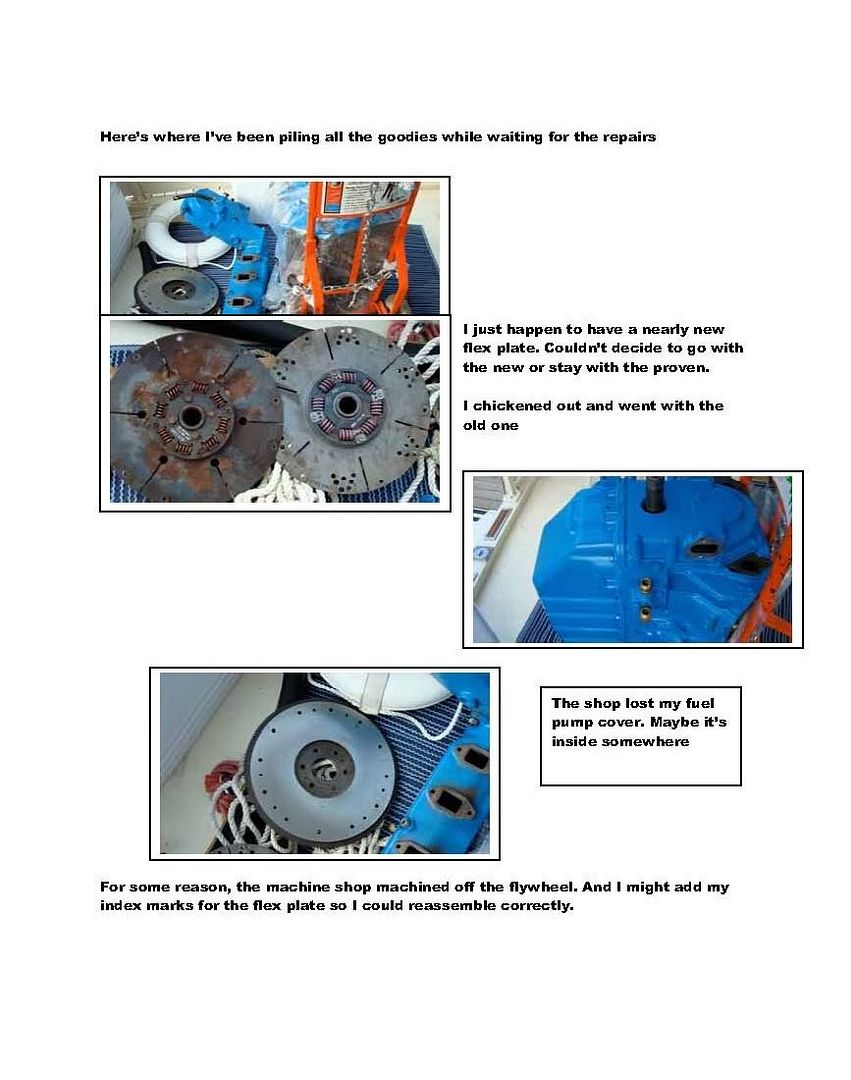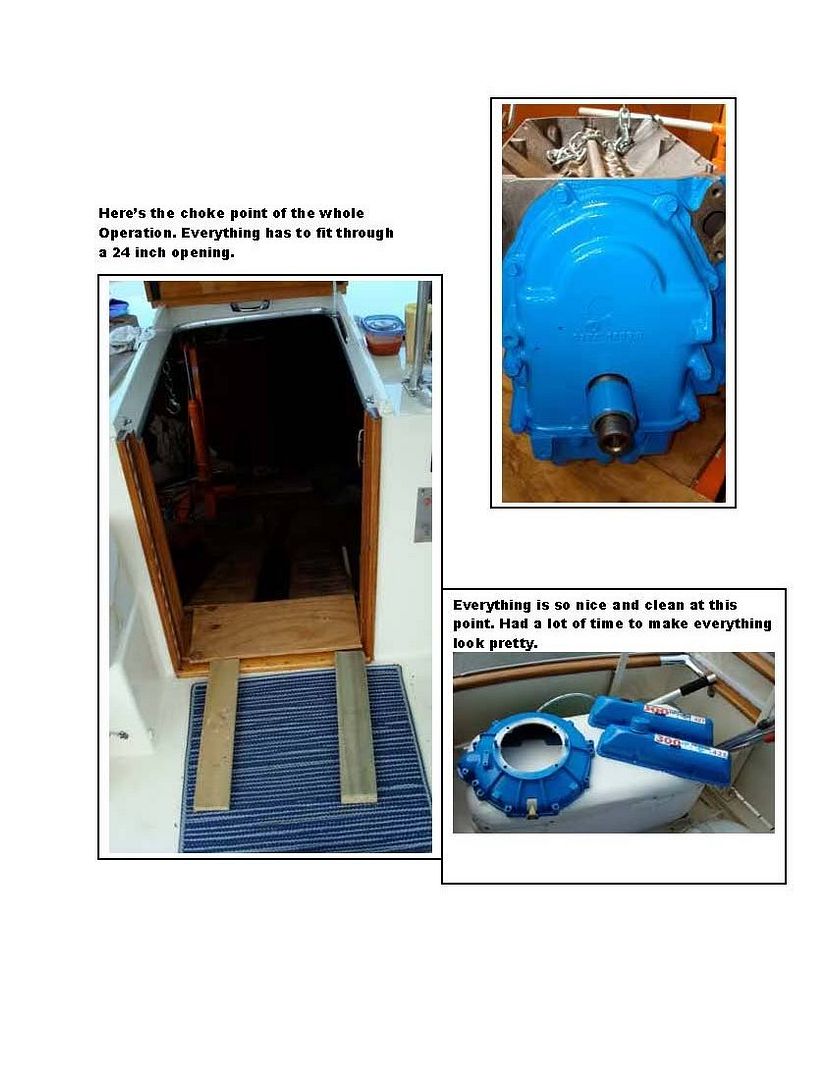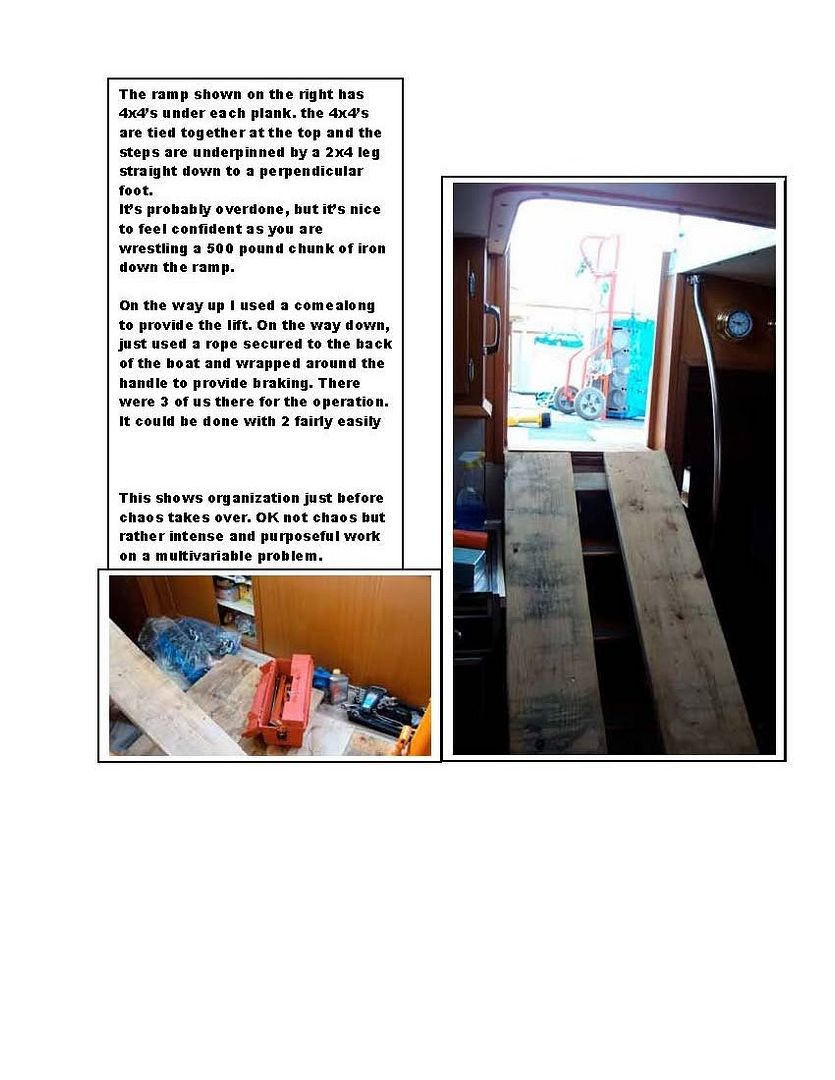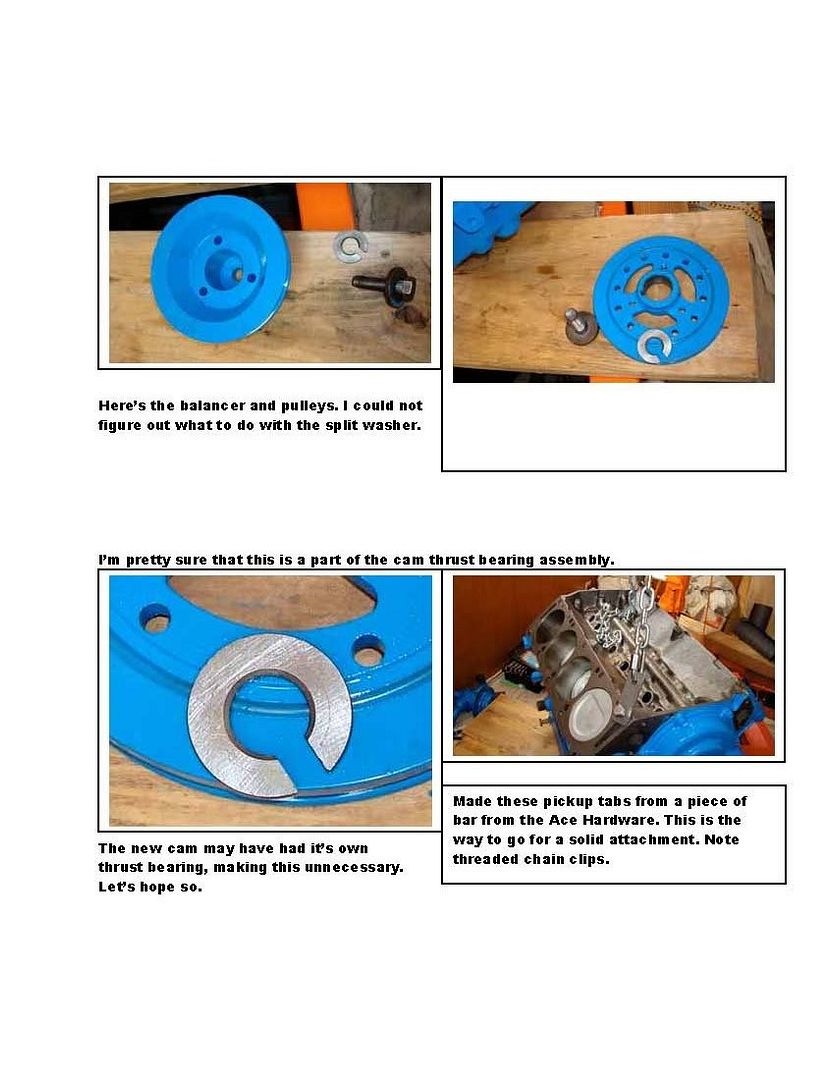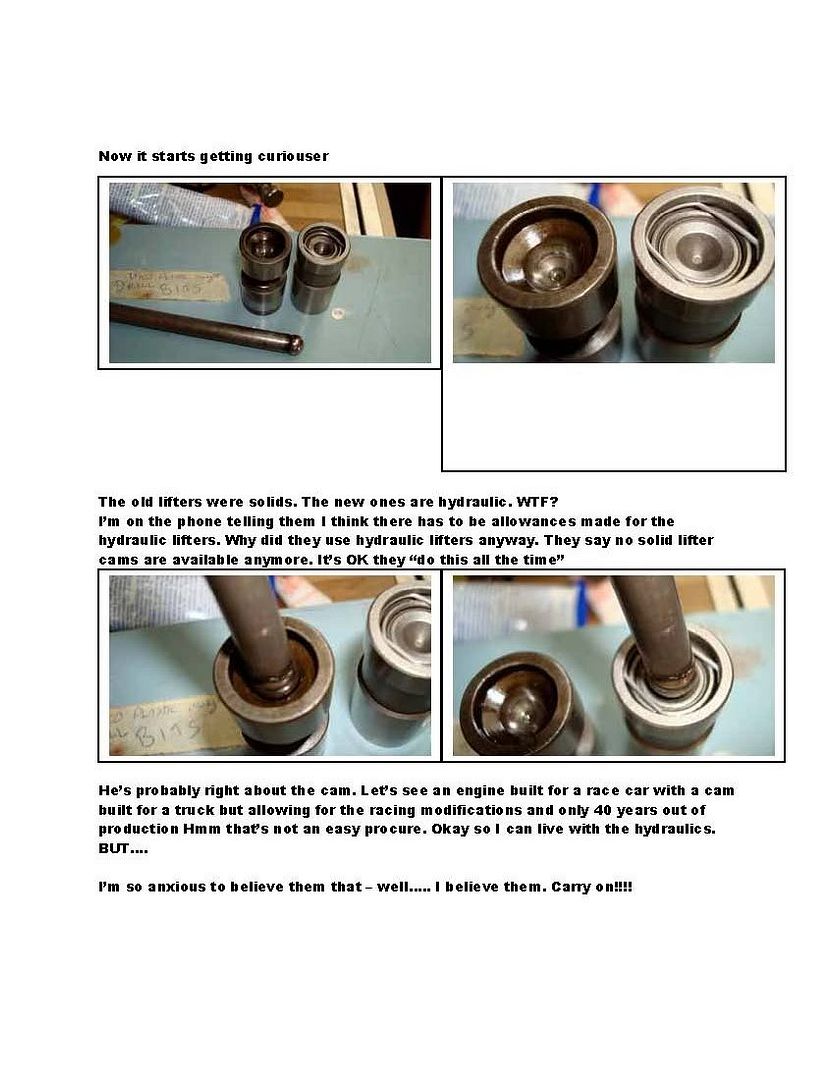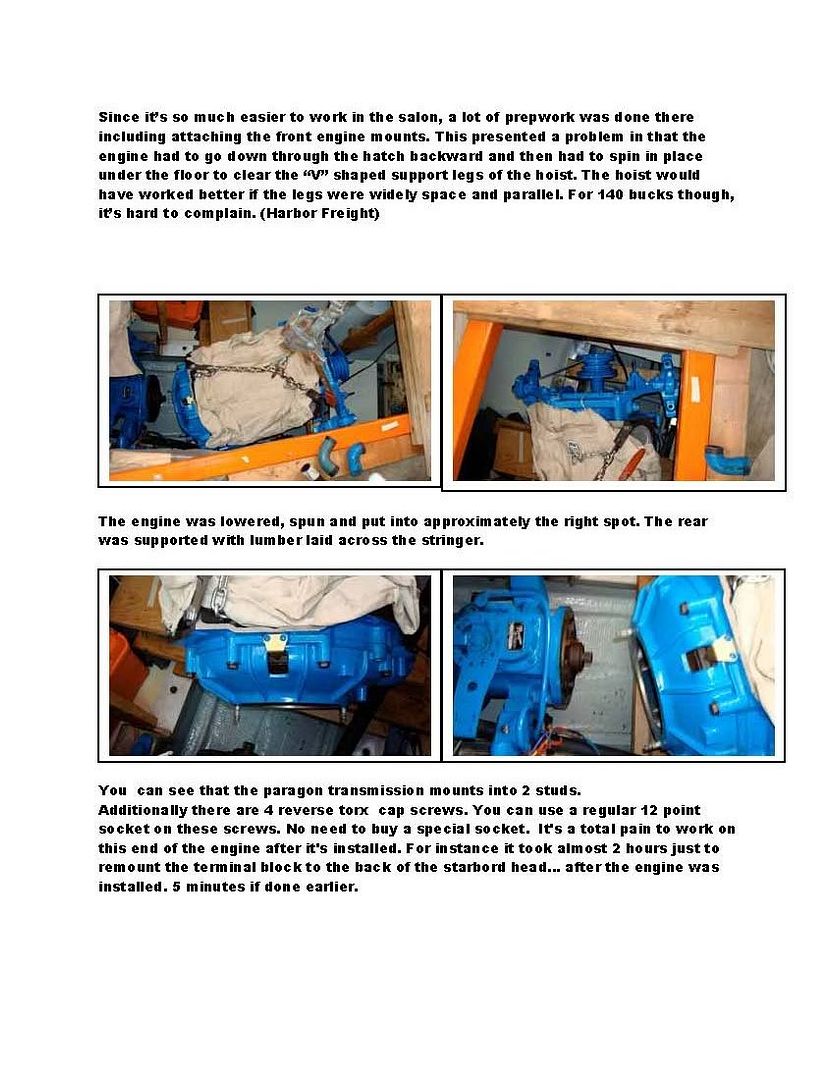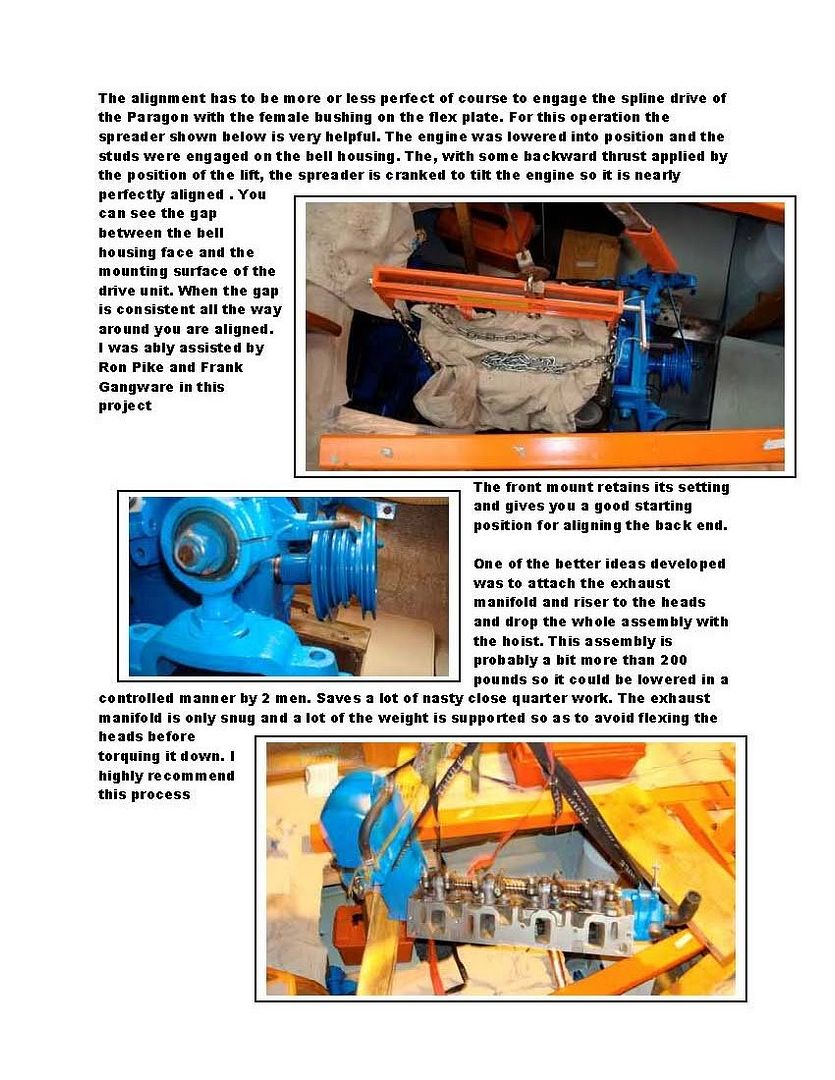 Here is what the boat looked like when they first brought it home. It was "all there" but needed "everything" in order to be able to live another 40 or 50 years.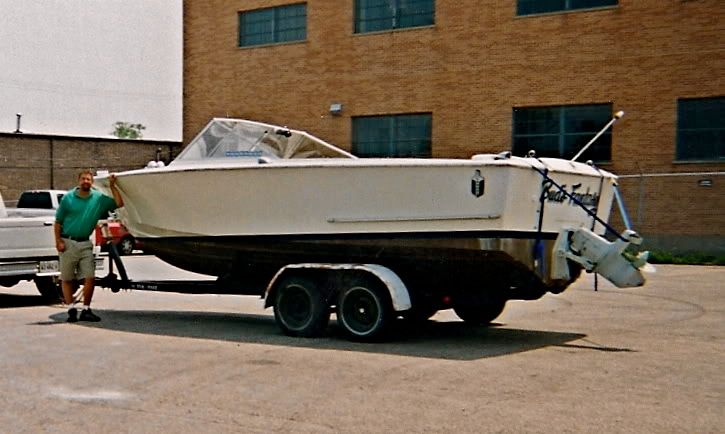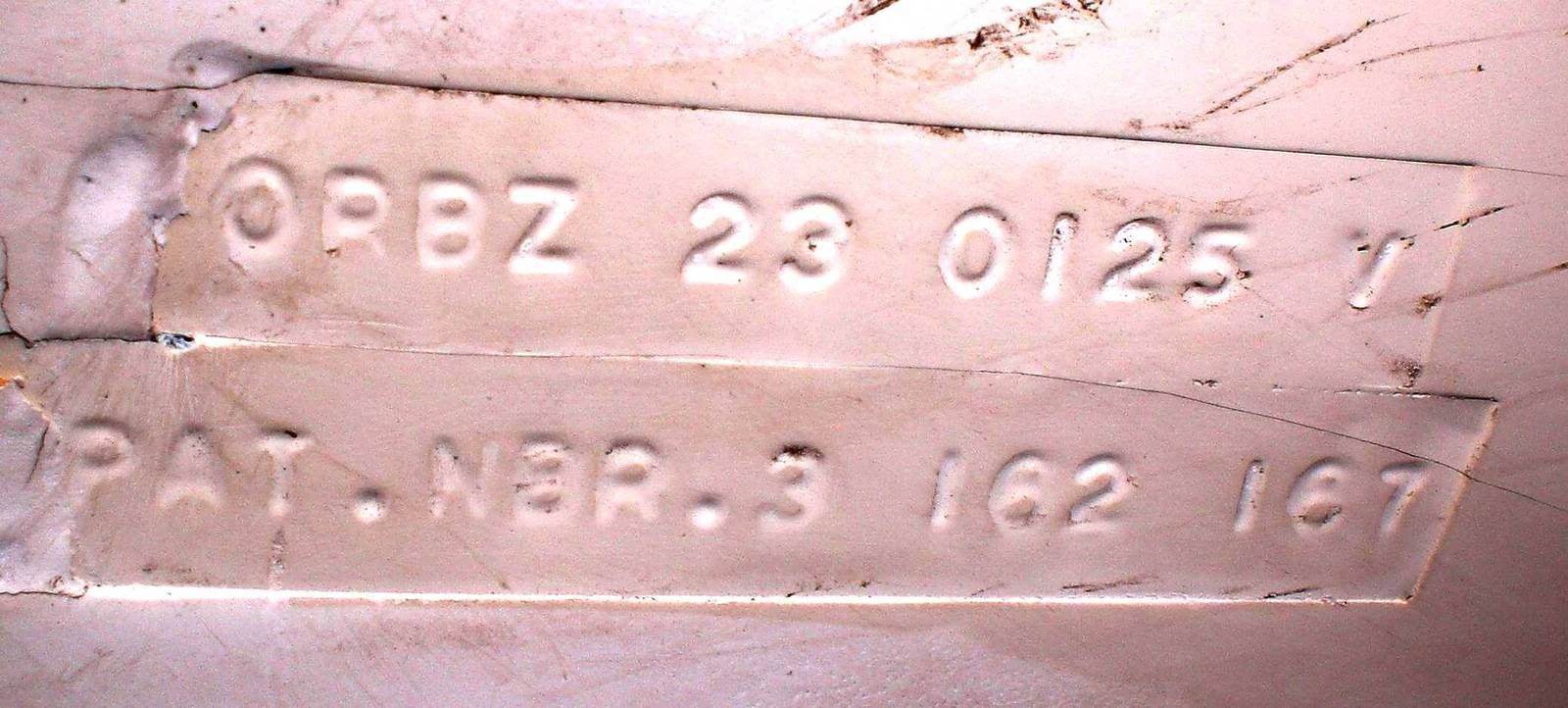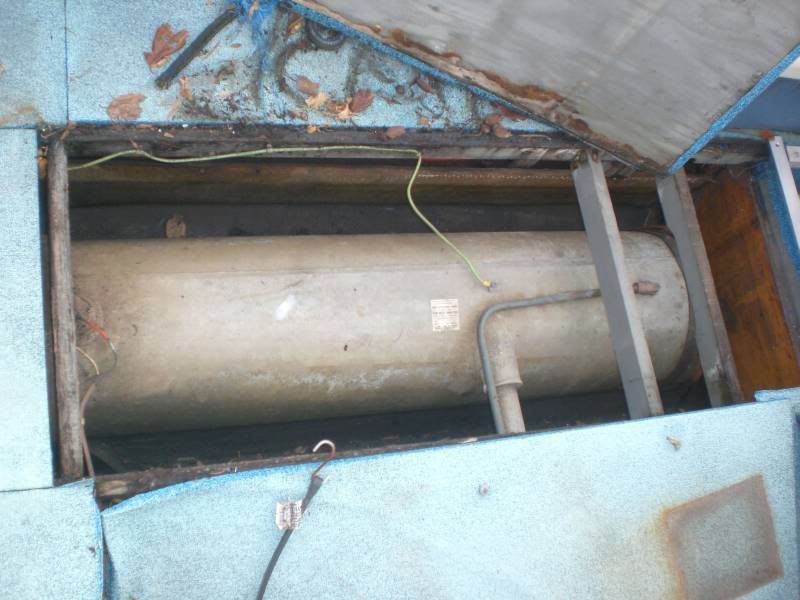 All this looks pretty familiar to me although I don't run an outdrive boat, the cylindrical filter is standard on all the CC motors and with my Skiff, the motor looked pretty bad but actually ran just fine with a tune up, but…..that cylinder was full of sediment and would not even drain out when I removed the drain at the bottom. Things like that just need to be gone over for reliable running.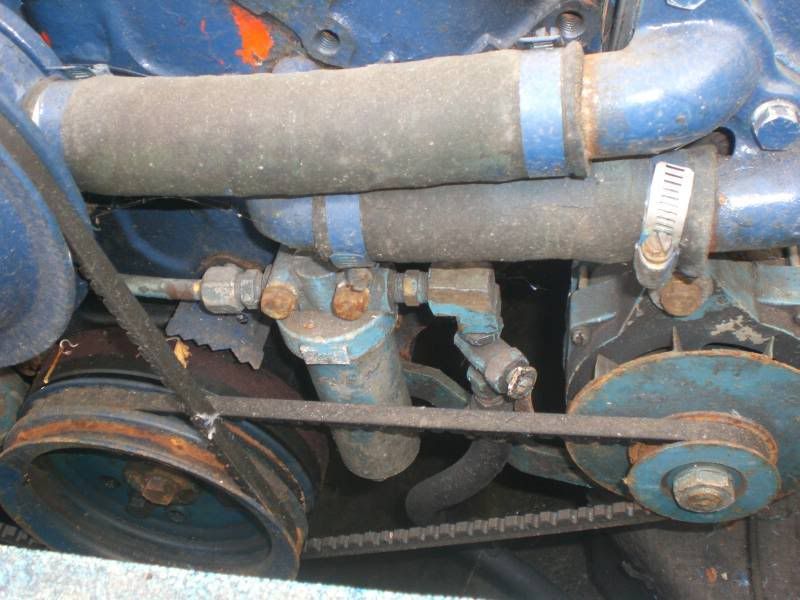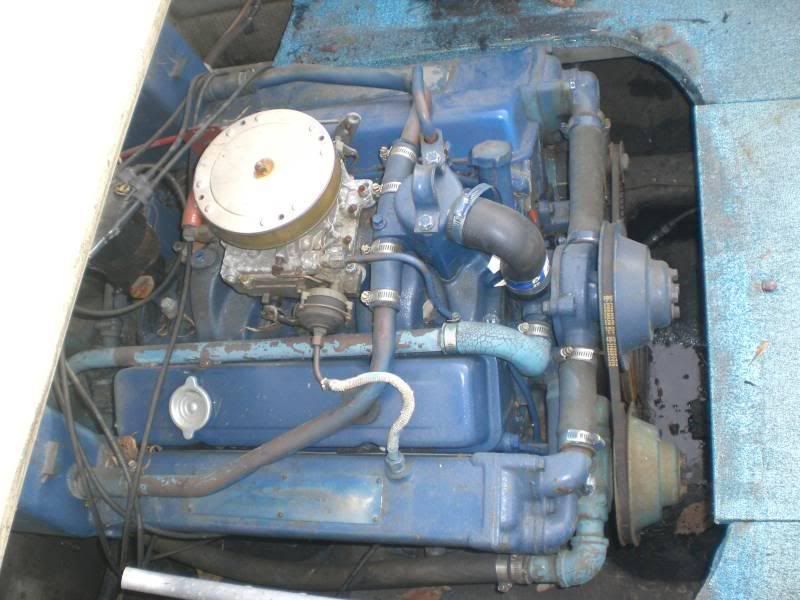 You can't tell the condition of a motor by looking at the paint. This one of mine actually tuned up and ran just great. On the photo below you can see that same cylindrical filter, this is a 327F but they used them on most of their boats. They only catch the big stuff so you'll need a Racor 20-micron too. That carb, by the way, was so corroded I decided to just replace it.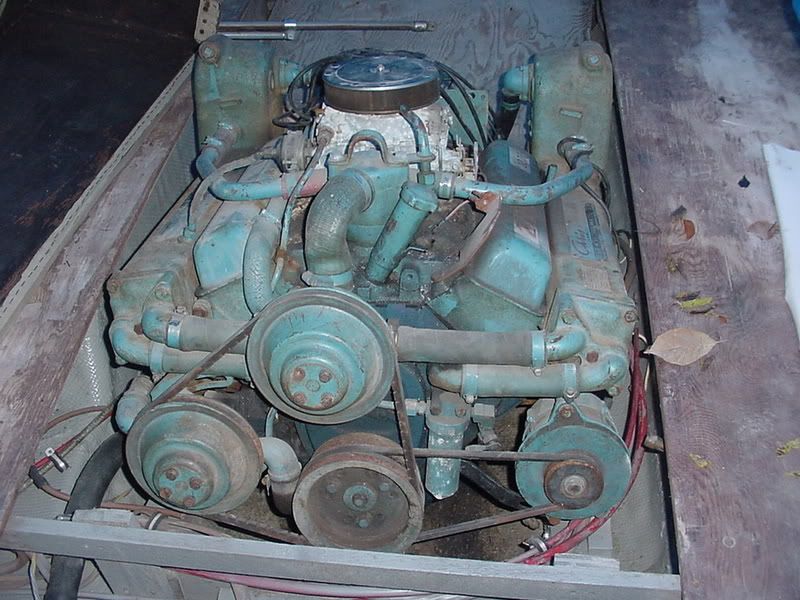 Here is the standard Morse gear selector from the early days. Some are mounted sideways like this, others vertically, and my 1966 Skiff has one and so do the 19-foot Commanders that were introduced in 1969.
The Volvo outdrives are about as tough as the Volvo trucks we see on the interstate. They eventually can have some issues but they're pretty simple. The guy here on The Forum who knows the most about these, is probably "Notable Seattle Yachtsman" (do a google for that, lol) Jim Peters, in Seattle, who has been all through them and who rebuilt some for his restorations.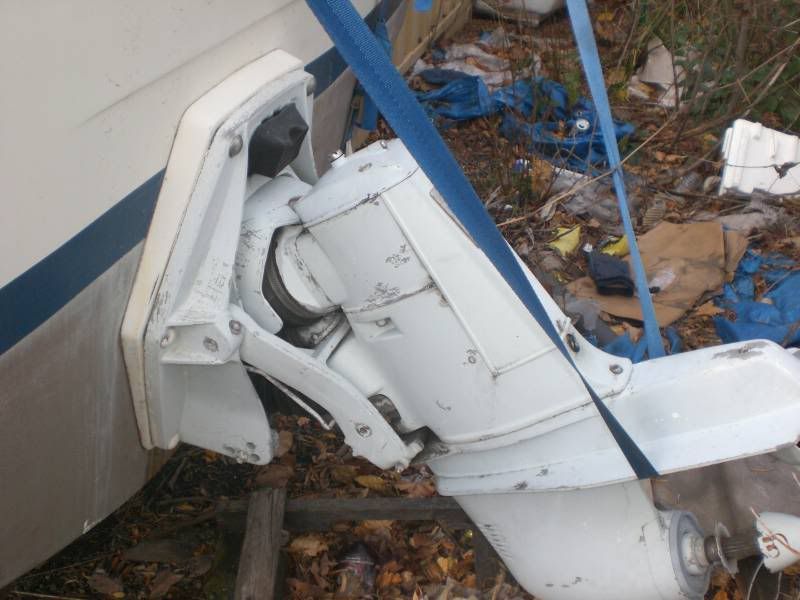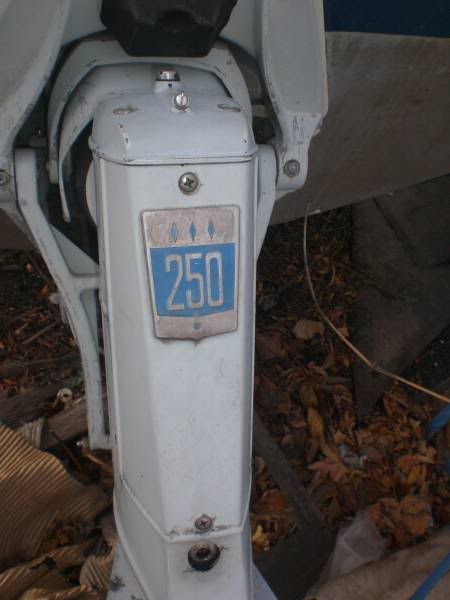 The end result, Eric has the envy of the lake. This boat would have cost a TON of money if it was something he could have purchased new today. Yes it took a ton of work, but people who have the bug don't mind that, it's what we do for fun 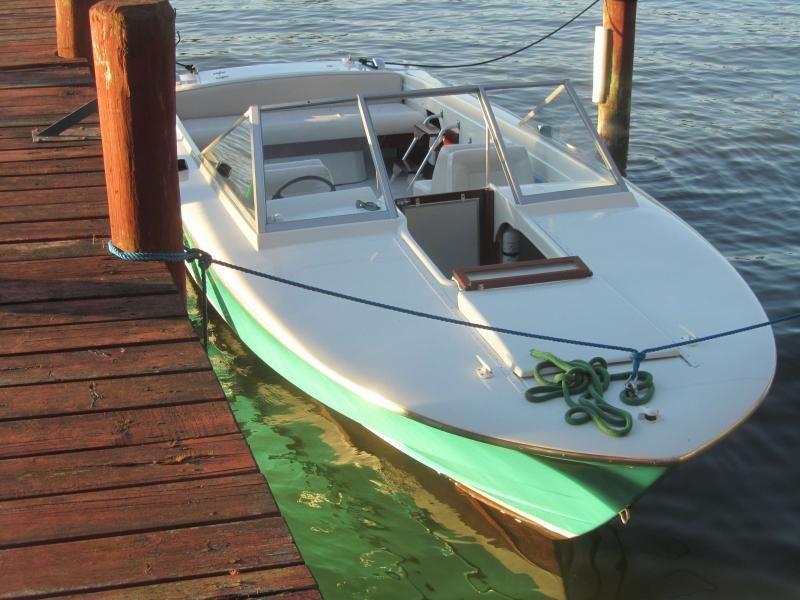 I am sure Eric and Jim would both be delighted to assist you in any way with your project.
Regards,
Paul