YEAH! KHJ with SS501 'Let Me Be The One' went Platinum in Korea Fighting !!!
1,000,000 million albums must be sold for platinum status
Answer
A gold album is a music album that has sold a minimum number of copies (in the United States, currently 500,000 sales). Originally applied to LP records, this RIAA certification is now most commonly awarded for compact disc sales.
A larger number of sales qualifies for the award of a "platinum album" (in the U.S., currently 1,000,000 sold), or "diamond album" (in the U.S., currently 10,000,000 sold). Similar awards are less commonly quoted for individual recordings (singles), videos, and increasingly for DVDs.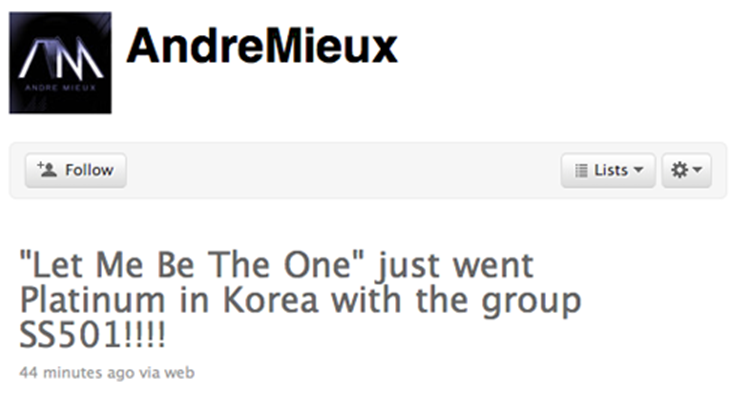 http://twitter.com/AndreMieux