credit to Mall of Asia Arena official website
http://www.mallofasia-arena.com/
http://en.wikipedia.org/wiki/Mall_of_Asia_Arena
finally ... Mall of Asia Arena was opened ,Bay City, Pasay City, Metro Manila, Philippines ... YYeeHHeeyyy!!!
CONGRATS to SM !!! More Blessings for SM !!!
go SM go!!! Go Henry Sy, Sr. & Family go!!! go SM Investments Corporation go!!! go SM Prime Holdings go!!!
finally there's another place to held events .. sports .. concerts for pinoys atbp .. yyiippiieeee!!!
LET's GO NA & HAVE FUN!!!
go Pinoy Sports .. Concert .. Events Lovers go!!!
God Bless Us All ...
OPENING of

Mall of Asia Arena ,Bay City, Pasay City, Metro Manila, Philippines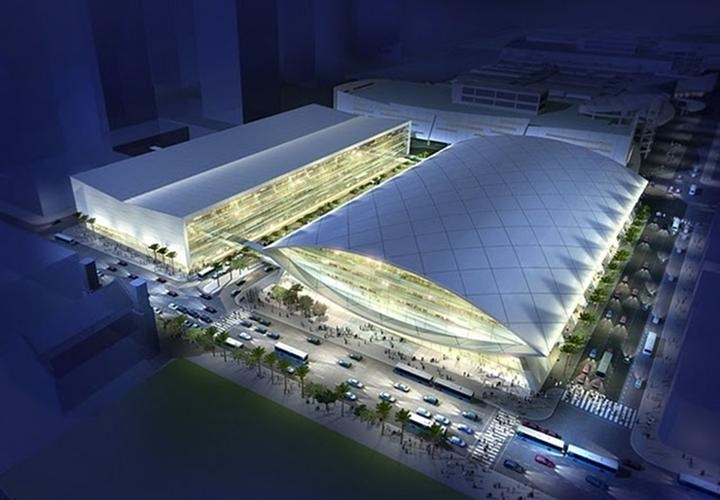 From Wikipedia, the free encyclopedia


Mall of Asia Arena


Location Bay City, Pasay City, Metro Manila, Philippines


Broke ground 2010
Opened May 21, 2012

Owner Henry Sy, Sr.
Operator SM Investments Corporation


SM Prime Holdings
Construction cost P3.5 billion
Architect Arquitectonica
Capacity 15,093 (Basketball)
18,311 (Concerts)
20,000 (Full house)
Tenants
UAAP (2012-present)
NCAA (2012-present)

Mall of Asia Arena is an indoor arena located in Pasay, Philippines within the SM Mall of Asia Complex. The arena officially opened on May 21, 2012 and is expected to have a seating capacity of 16,000 for sporting events. It is also expected to have a full-house capacity of 20,000, which is 5,000 more than the Smart Araneta Coliseum.

It is expected to be the new home of the University Athletic Association of the Philippines and the National Collegiate Athletic Association.[1]

The Mall of Asia Arena, which boasts of retractable seats and a 2,000-capacity car park building, is expected to rival the fabled Smart Araneta Coliseum.[2]
Contents

1 Events
1.1 Entertainment (Concerts)
1.2 Family Shows
2 External links
3 References

Events
Entertainment (Concerts)

Lady Gaga - Born This Way Ball [3] May 21-22, 2012

New Kids on the Block and Backstreet Boys - NKOTBSB Tour [4] June 3, 2012

The Fray [5] June 21, 2012

Family Shows

Cirque Du Soleil August 9, 2012

External links

Mall of Asia Arena official website

http://www.mallofasia-arena.com/

http://en.wikipedia.org/wiki/Mall_of_Asia_Arena