Maybe 7 years ago I planted a couple of Red Buckeye trees. But I'm usually out west in the spring, photographing hummingbirds and landscapes. This year, I was home to see them bloom. Here's a photo. They're native to the southeast, and bloom at the tail end of spring male migration, I think.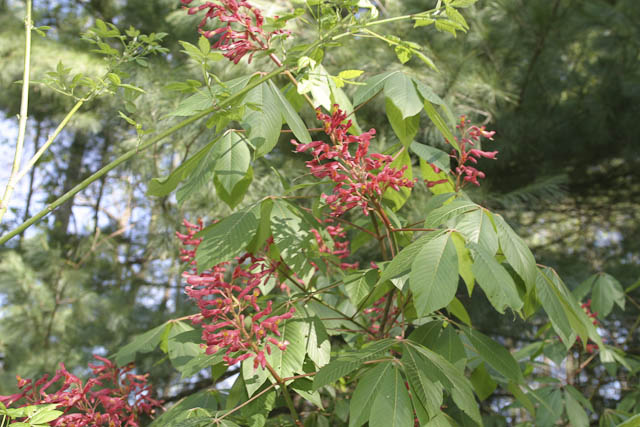 The larger of the two trees is about 6 feet tall, the shorter is 4 feet tall. They don't get very tall, and are slow to grow and slow to bloom. They both get part shade, but the one with more light is growing faster. The seem to do much better in somewhat moister soil, but being native grow without any particular care or attention.
The buckeye seeds are toxic, I believe. I get deer from time to time, and they haven't bothered them.