While we're on the subject,
I recently posted my 5 color variations of my favorite Timex chrono only to find one I didn't know about on a sales forum.
Luckily I was able to get it from fellow Timexican MCV. Thanks!
I put it on a Timex strap.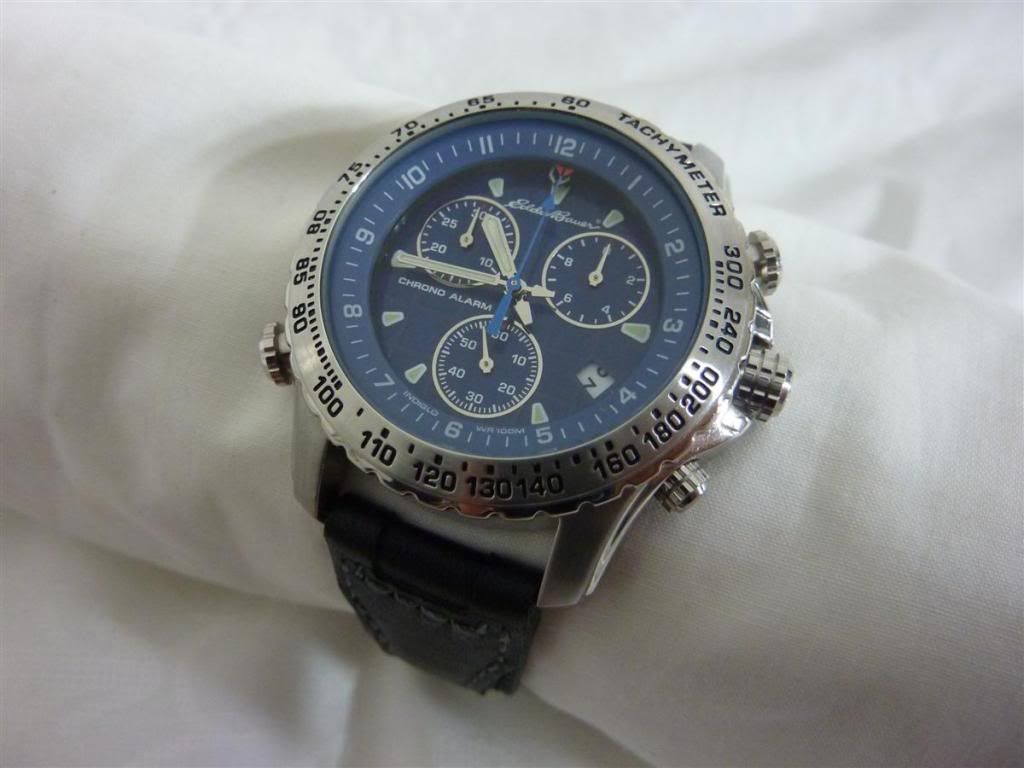 So, now I'm worried. Are there other variations out there that I don't know about?
Please keep an eye out for me.
Thanks!