Hi all,
I'm a relatively new watch-fan, and a member over at RLT's watch forum.
I recently picked up this rather cruddy '74 diver as a cleaning exercise ....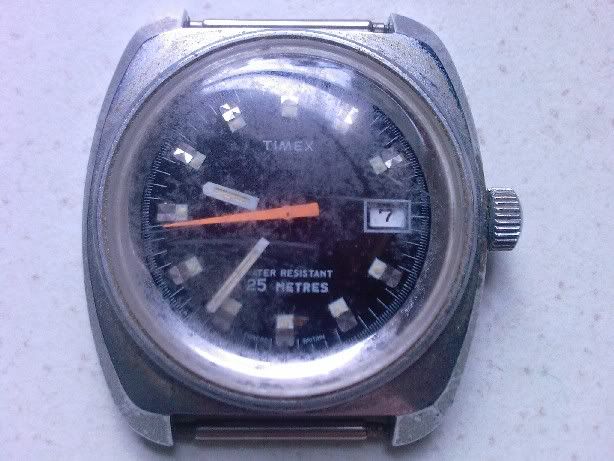 After introducing it to a Cape Cod cloth and some elbow grease, it ended up like this...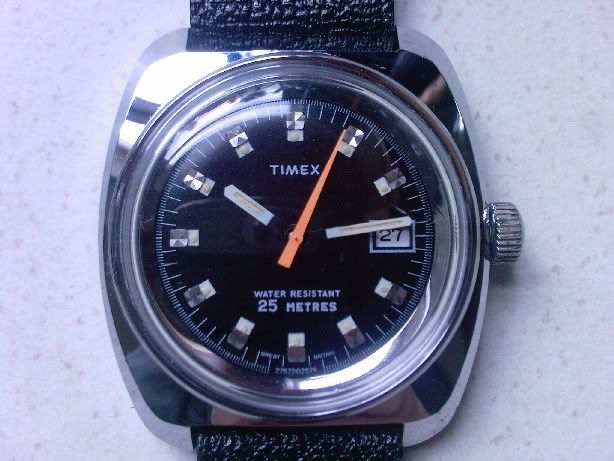 Have since cleaned it up a little more - removing the crud from the crown, and polishing out the scar in the crystal above the date window til it's almost invisible. I'm very very pleased with result. All it needs is a Hirsch Rally strap and it'll be on my wrist in no time.
Anyway - in my 'look at my handiwork' thread over at the other forum, it became apparent this model should have a bezel. Looking closely it is of course blindingly obvious there should be one, even though the watch looks pretty nice without.
I was advised that plastic bezels are something of a rarity, and searching here has confirmed that. One of the guys over at RLT suggested i post here in the hope that someone may either have one floating around that they can do without, or point me in the right direction to find one, or at least show me what the bezel for this model should look like so i know one if\when i see one.
I know it's something of a long-shot, but anyone able to assist?
Any help would be greatly appreciated.
cheers
Louis