This one grabs me. A very cheap Brand new Chinese Auto, from the Bay $16 AU. delivered from Hong Kong.
I've had it only 2 days, Keeps excellent time, not even a second out after 2 days compared with my daily analogue/quartz digital. I give it the occasional shake to keep it going & it seems to have a pretty good power reserve. Scratch resistant mineral glass crystal & the sweep second hand is very smooth with almost imperceptible ticks. Very soft & comfortable silicone band. It doesn't say waterproof but has a see through screw on back, so I guess it would at least be splash proof. (I no longer wear my watches when showering because some of the vintage ones are probably no longer water proof & I don't want to kill them.)
Overall I find this a nice looking watch 44mm not inc. crown, busy, but not too busy. Black with green lume (my current fad.)Feels solid & comfortable to wear, & I like the very fine bezel giving the face a big look. And hey at $16 all up it is as cheap as a few batteries for a quartz!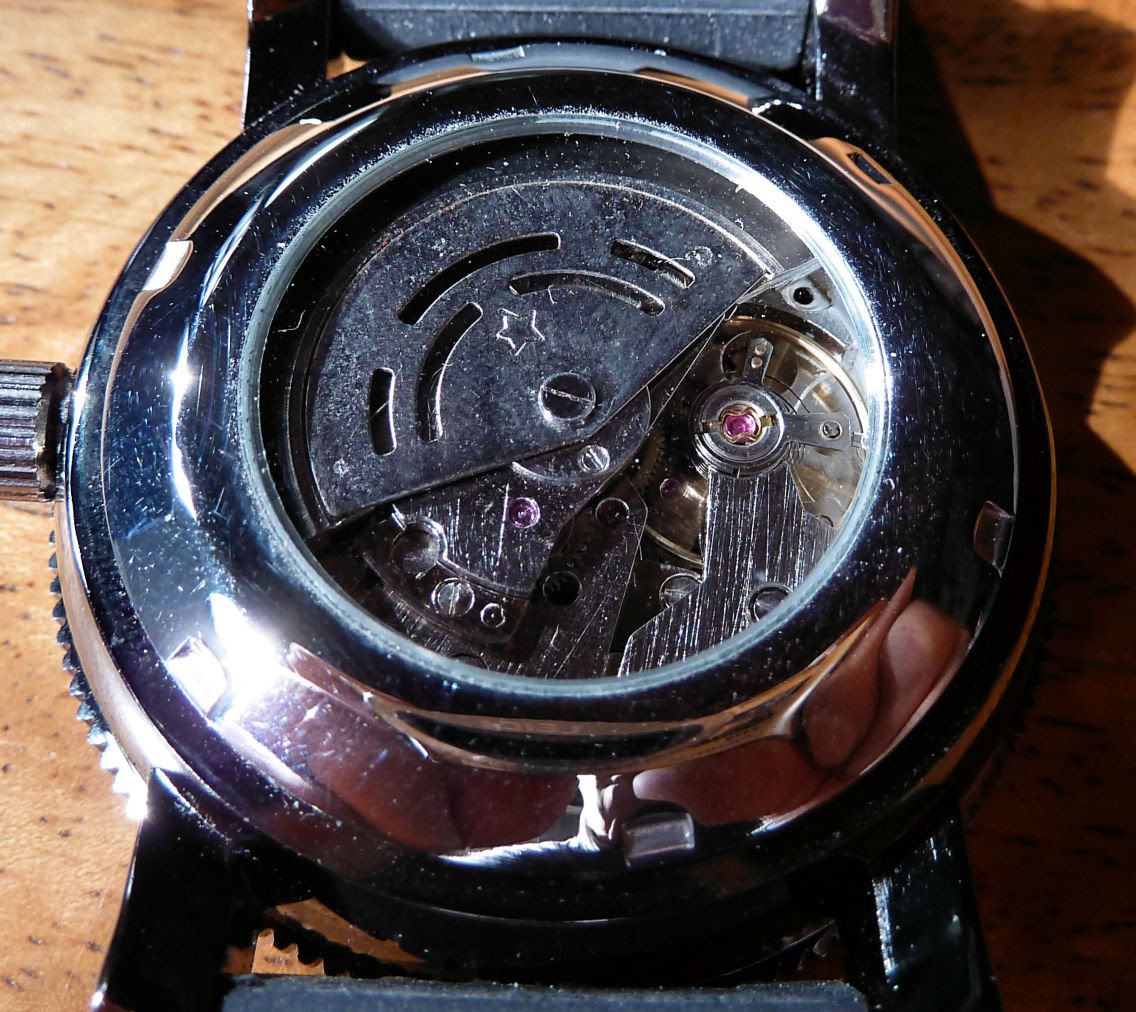 Thanks for looking.
Cheers Richard.