It's just a nice TIMEX diver. I have one exactly like it.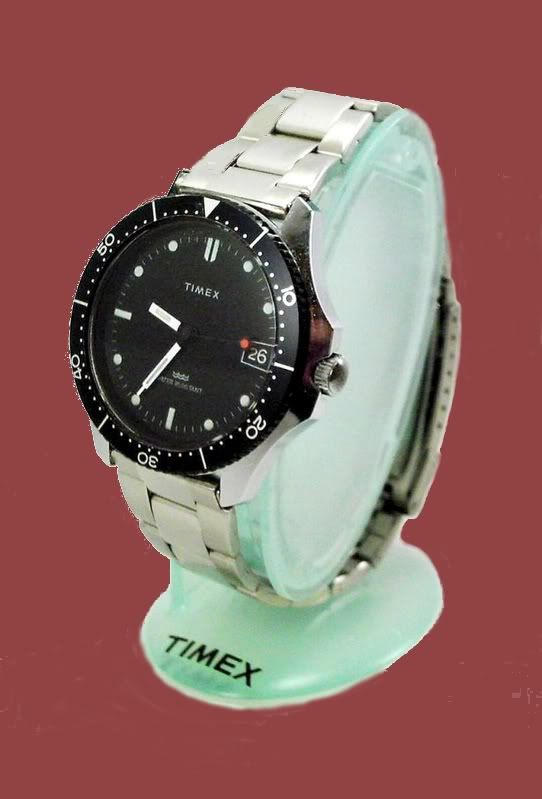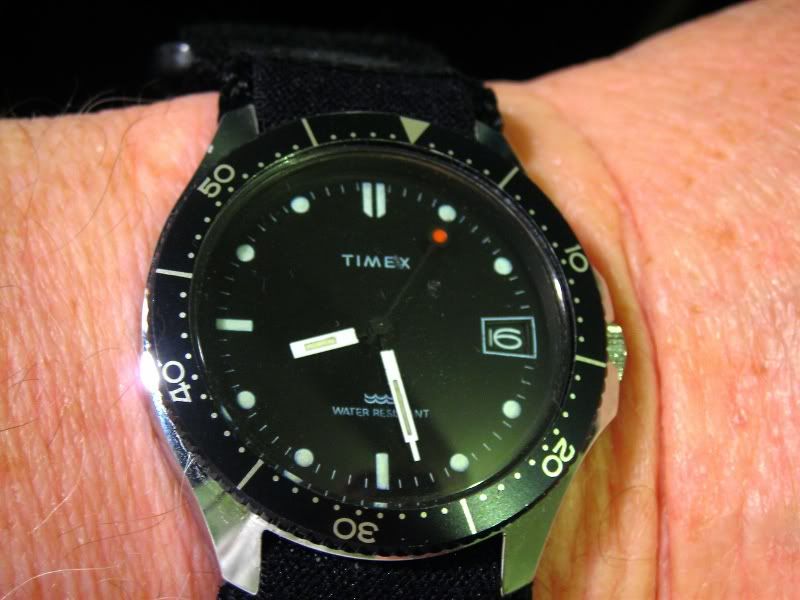 Here is a picture of the "Black Max". The original strap was deteriorated, and I searched and found an Italian rubber exact replacement with a deployment buckle. (The strap is a Rolex Presidential design and I think are still available on the web today). The case is metal, NOT resin and it's mechanical (#24) winder.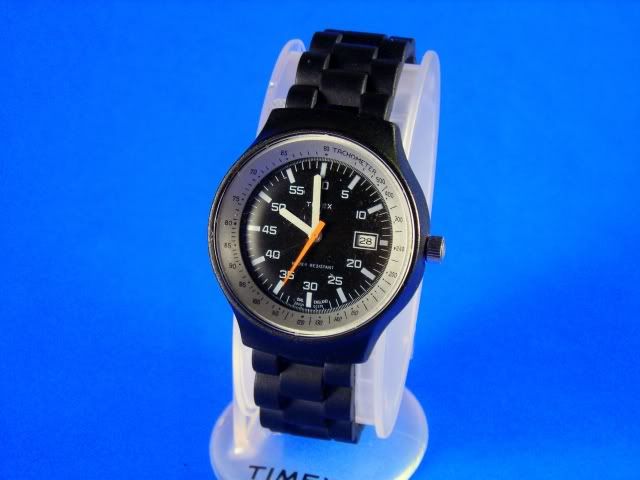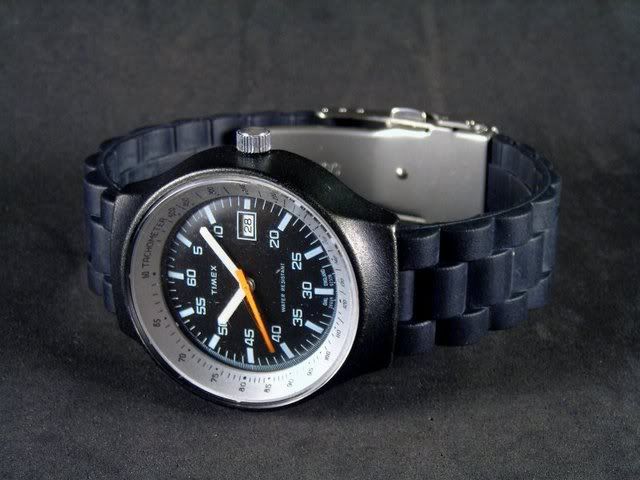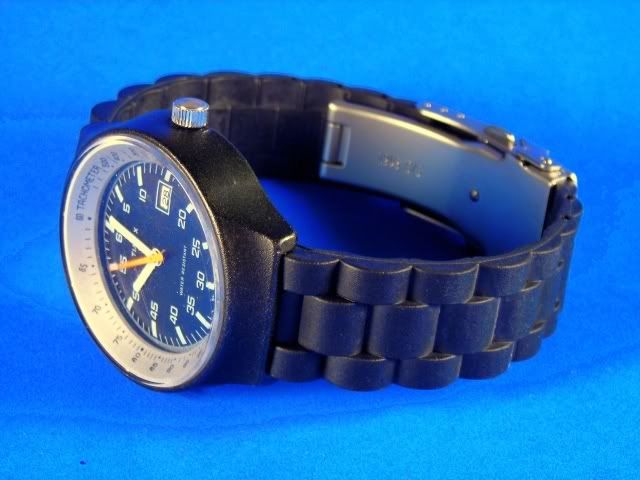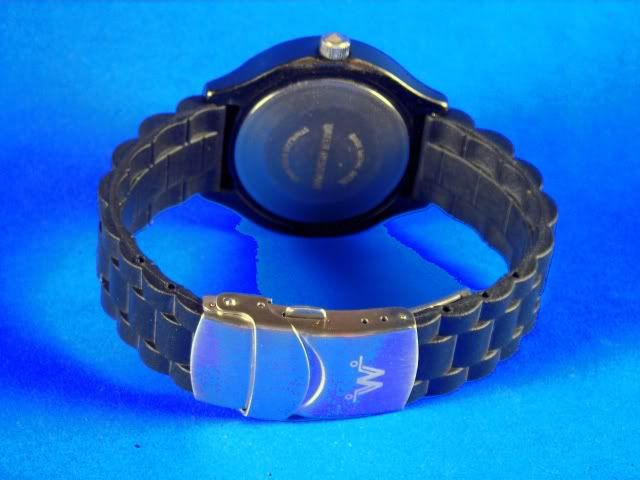 Sorry about the mixed backgrounds, as I was experimenting with whether the blue or black bg made the watch look best.
I searched a long time for the Black Max and finally found it posted on eBay by an antique dealer. I picked it up for a bargain price: $12.49 + shipping. Knut knew I was looking for a Black Max and he alerted me to the auction. This was almost 3 years ago. I wonder what I could get for it on the Bay now? JUST KIDDING. I'm not selling this baby!
Enjoy your watch, Richard.
Cheers,
Ed