This is an "ibeam". It has a very neat led light, & a flip up lens that covers the face.
The lens has a focal distance of about 4" & I would guess about 6x magnification. Perfect for reading the fine print. It angles quite nicely, so does not need to be removed to use it.
The case is about 40mm not inc crown, original strap was leather, but a bit worn so I replaced it with this woven stainless mesh one.
I quite like the plain black dial with green lume.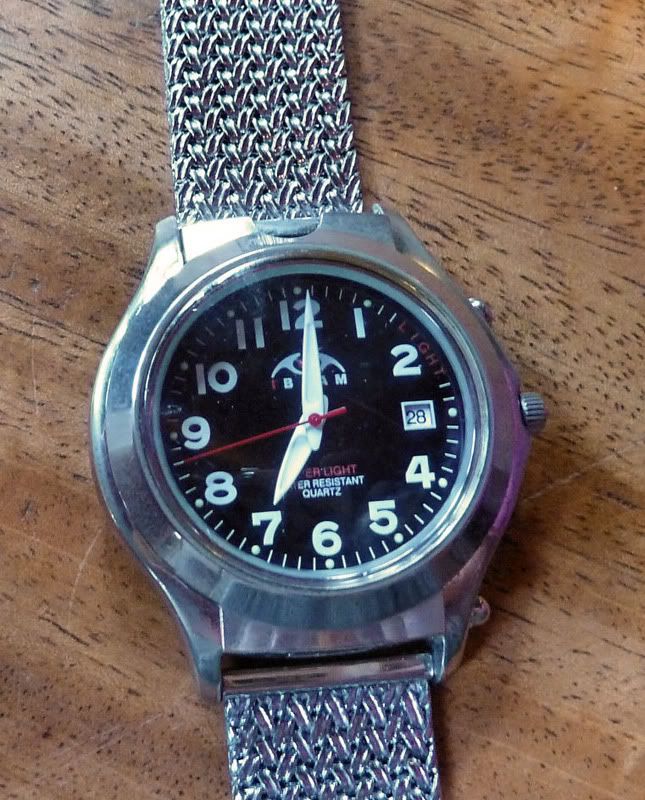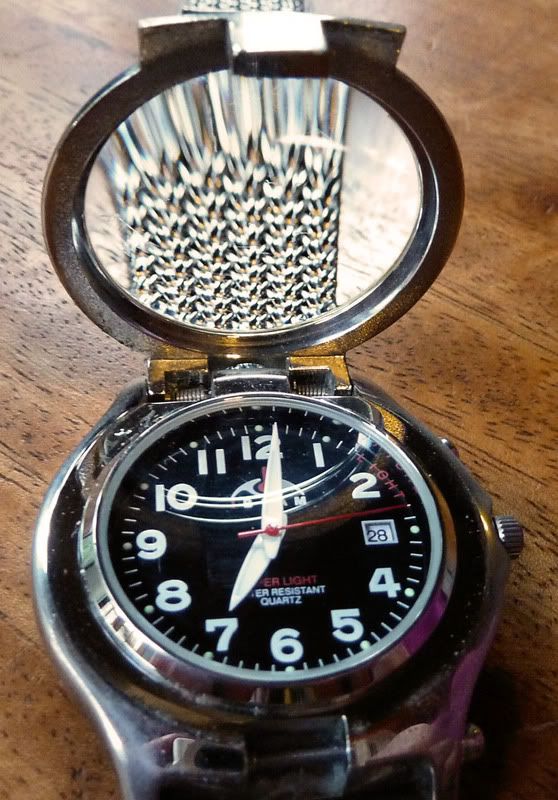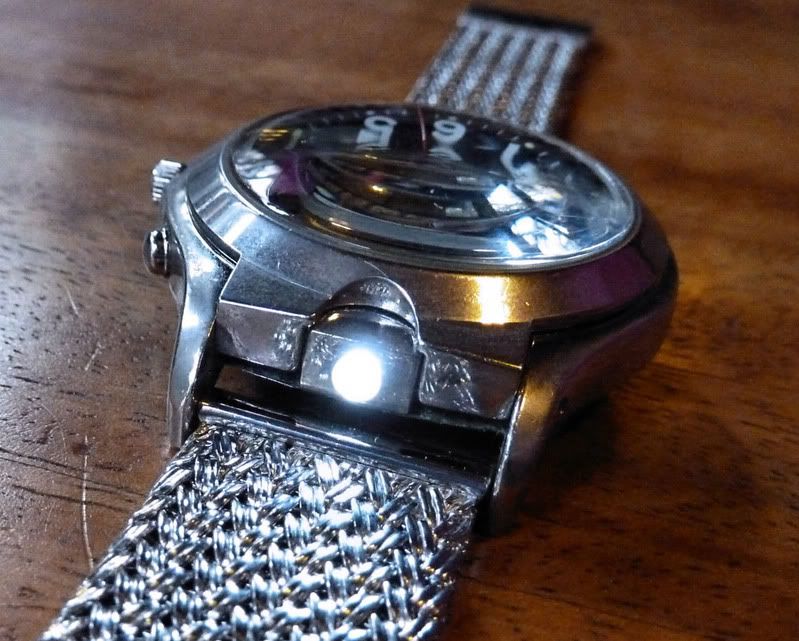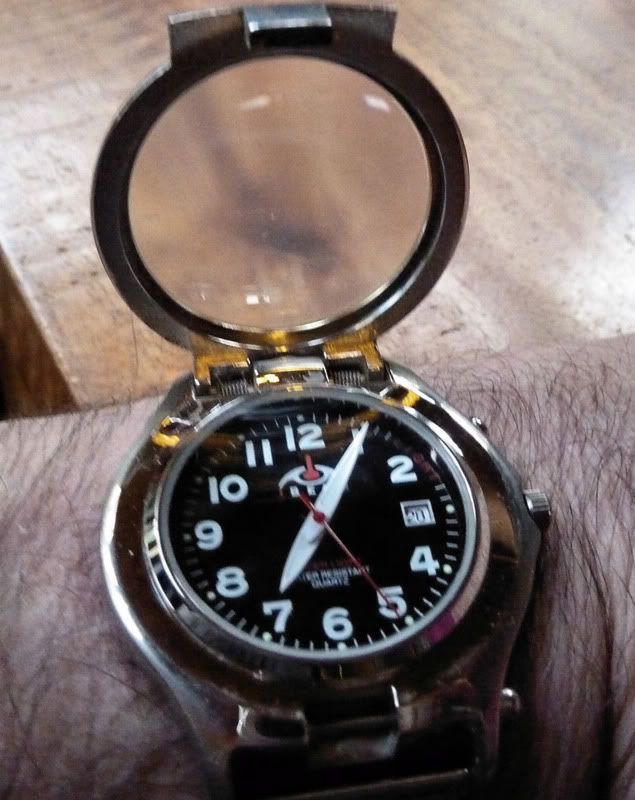 Cheers Richard.