First of all, I use a light box that I made from a cardboard shipping box from Wal-Mart. Here are some pix of the light box:
Here's the inside of the box with a blue craft foam sheet for a background, and the two 8 inch utility lights I purchased at Lowe's Building Supply: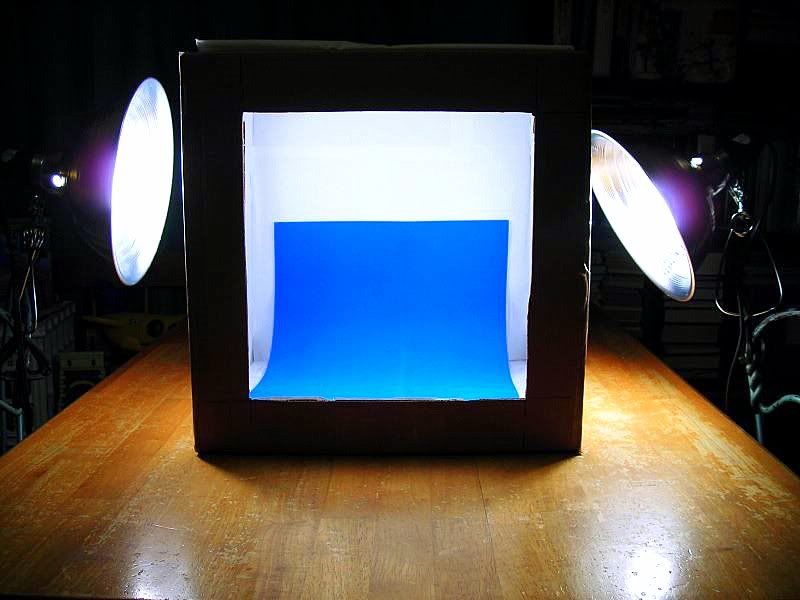 I also have a cloth "flap" that I pull down, which has a hole for the lens to "see" through to eliminate spurious glare or reflections from the room: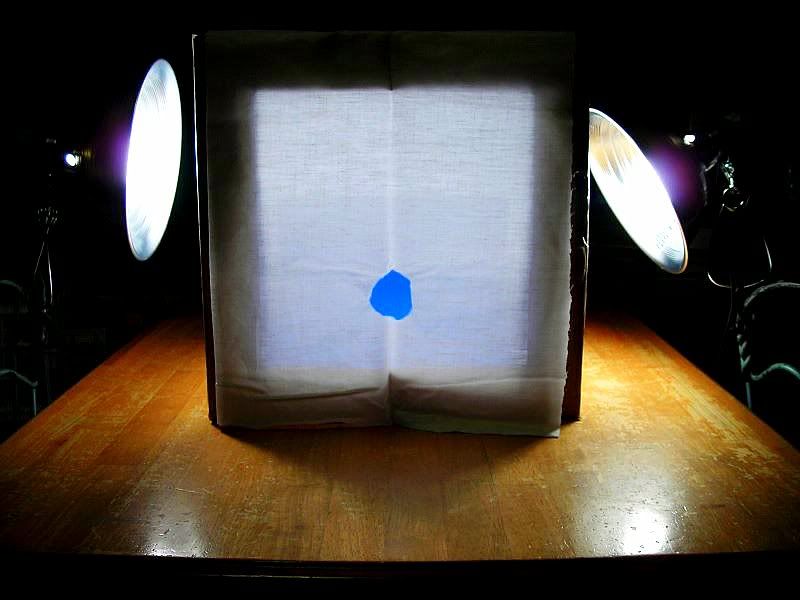 In the lights, I use the GE "Reveal" brand 40 watt natural light bulbs. I experiment by adjusting and moving the light patch from the outside to give maximum light distribution and minimum glare.
Two sides of the box have cloth "windows" for the lights to shine through. I purchased some "cheap" white pillow cases from the dollar store to use for the window covering and front flap.: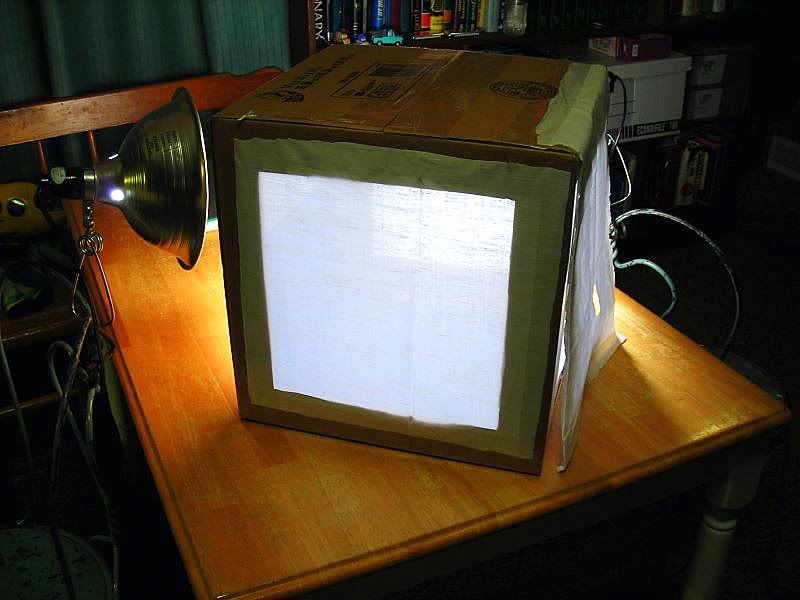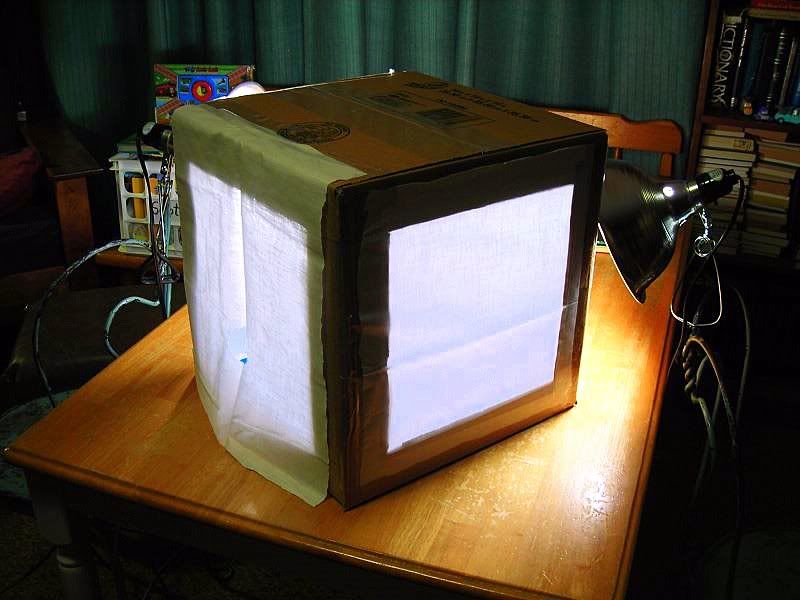 Inside the box I lined it with white copy paper sheets (8.5x11) to give maximum distribution of light. I used the Elmers Glue Sticks to attach the paper lining.
I experiment with various backgrounds....solid color foam sheets (again, Wal-Mart in the Craft supply section; I think they're 11x17 sheets). Also, I get the 12x12 paper squares of various colors and pictures from Michael's Crafts. The one you see in the Nautical photo is one of the squares from Michael's.
My camera is a
Nikon Coolpix L3; 5.1 megapixels and 3x zoom,
with a macro feature for closeups. I use the macro on all of my watch shots.
Hope this helps....and thanks for looking!
Cheers,


Ed

Visit my website:
EdHeffington.com