So, I posted about a Timex chrono, and what do I get in the mail a few days later?
The parts I was missing for the watch!
This is not the first time that Bill D. has helped me out. But it's people like him and the friends I make that make this hobby so much more enjoyable.
So, a BIG THANKS to Bill D!!!!!
I was able to fix up the watch and with a little finagling with the reset lever, it's been running like a champ (although a bit fast but I haven't regulated it). I usually like to use as many original parts as possible, but I ended up replacing the crystal because I was concerned about radiation. I put it on a leather strap with white stitching. So the thing I didn't know about this watch before getting it to work is that you can't tell what the "true" seconds are. In other words, you have no idea what the seconds are that the hour and minuted hand is working off of. You can have the second hand going, but it doesn't display the "true" time. Not bothersome, but something I found interesting.
This photo was taken with UV so that you can see how brightly the lume glows. Unfortunately, it no longer glows in the dark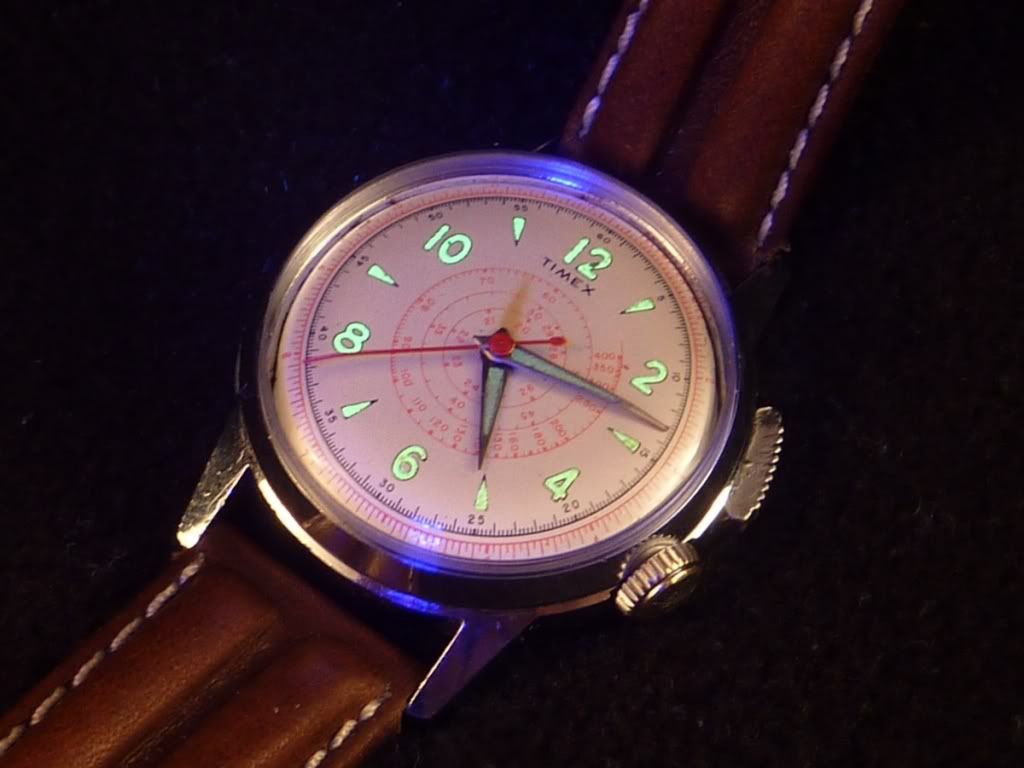 P.S. Norm, I need your address so that I can send you the spring.