This is going to be my first Temecula Challenge and sadly my last as well, as LD announced that he won't be hosting anymore ;-(
With that in mind the winners will be going home with a little extra this year -
I am donating 3 trophies to the event -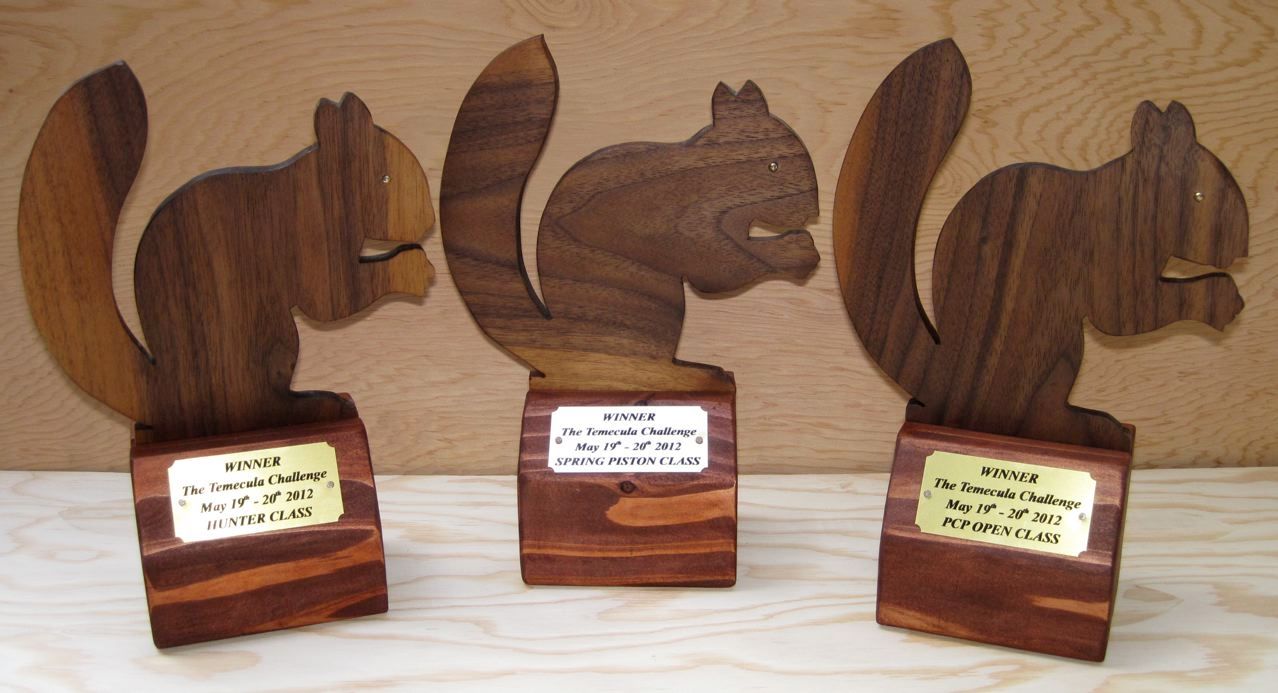 Each one is hand crafted from solid American Black Walnut, the bases are redwood, with engraved brass plaques.
And the eyeballs are genuine gold plated pellets .... (I knew I'd find a use for those golden gamo's eventually ! ) LOL
Anyway I'll try to take lots of pics - but don't expect a yellow forum report until I'm back home on Monday.
Now, time to go finishing packing for the roadtrip to Temecula.
Good luck to all taking part - see you there !
James