I like the lightest possible, medium-length first stage, and just heavier-enough second stage to insure against inadvertent or premature discharge (no incontinence or love jokes, please), and an extremely CRISP trigger break. So my ideal is a 1-2 ounce first stage with a crisp 3-5 ounce second stage.
Just FWIW, I've encountered more than one multi-adjustable two-stage trigger that wouldn't adjust to a good two-stage action but could be adjusted to a plenty-good (much better) single-stage let-off. Also, I much prefer a CRISP trigger-break to a LIGHT trigger break. Can't live with a trigger that has creep before let-off; not to be confused with the rolling let-off you describe, LP.
Matter of fact I couldn't achieve a good two-stage trigger on my Tau 7 pistol, so (at the time) adjusted it to a light 'rolling-over-the-top' single-stage let-off possibly like you're describing. Worked well enough for offhand that I captured a Texas state champion silhouette title with it adjusted that way. The Tau 7 was the only .22 caliber or Co2 pistol in the field of 22 Iron Sight shooters.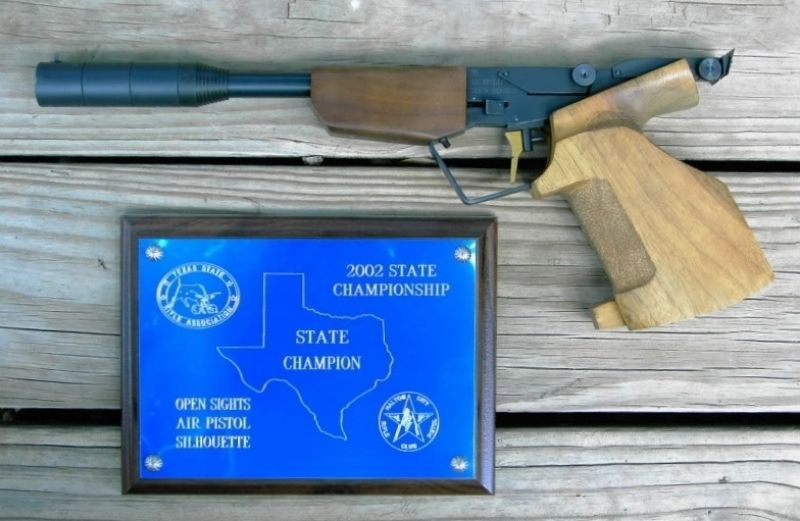 By the way, per the photo above, in my opinion championship-event first-place trophies should read "Champion' rather than "First Place".