I am not attending this years National's for the first time since I started traveling for this sport 4 years ago. I have traveled to 3 GP events a year for the past 3 years and 2017 will be my 4th year. Unfortunately, I will not be able to drive for 2 days each way...attend a mandatory Thursday meeting(another extra day off work and in a hotel)...attend a mandatory banquet SUNDAY evening(yet another day in the hotel and off work since there is no way to get home for work Monday and since Monday and Tuesday would have to be driving days, that equates to 2 more days off for travel each direction for me. Most GP events I drive to are less than 15 hours each direction driving and this would be 25 hours of driving alone, so add another night in a hotel half way through the drive since we cannot drive 25 hours straight through.
That makes 2 more days off work before the match to get there. 2 more days off work after the match since Sunday is not a travel day. 1 more day in a hotel mid trip both ways for 2 more hotel nights.
All of this adds up to me not being able to attend. So now I need to plan my GP events this year to assure I make 3.
There is not a single person that is serious about their performance that will stop mid way through your event and have a large meal. Your heart rate goes up by 20-30 bpm when you eat and that is not something that anyone will enjoy when they sit back down to shoot. Most of the good shooters will pass on that meal and snack all day long through the match to moderate their heart rate and energy level through the whole match.
I have nothing against the hosting club. I just do not think they planned this out well. I think they want it to be a week long of exposure to vendors which is absolutely their right to do, they are hosting the event and they can do it however they like. Unfortunately, I will not be able to attend the event this year and for that I am saddened but that just means I need to make sure I have plenty of fun at the 3 GP's I do attend.
This opinion in NO WAY reflects on anyone aside from me. Nobody at my club, nobody at AAFTA, nobody else that I shoot with. This is purely my opinion and the reasons I am not able to attend the Nat's this year.
"I am not addicted...I can quit anytime I want...I just don't want to..."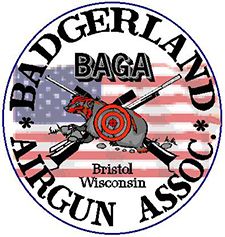 http://www.bagaclub.com/