KZ's can be used. I'll be switching most of our KZs so that we are using 15mm, 25mm, and 40mm. I still may retain a few other sizes (just to keep it interesting
). The 15mm, 25mm, and 40mm are easy to tell apart so no need to relay additional info to shooters. Kill zone sizes are fairly small, so you are still stuck with +/- 5yrds on the far targets. Some experts that bracket exceptionally well (better than I can do) might get +/- 2yrds on the same KZ.
Another option would be to use WFTF regulation signage. That gives a larger reference to use. The WFTF rules require 10cm high numbers for targets. The sign size is 15cm x 24cm. They are placed in proximity of the associated target.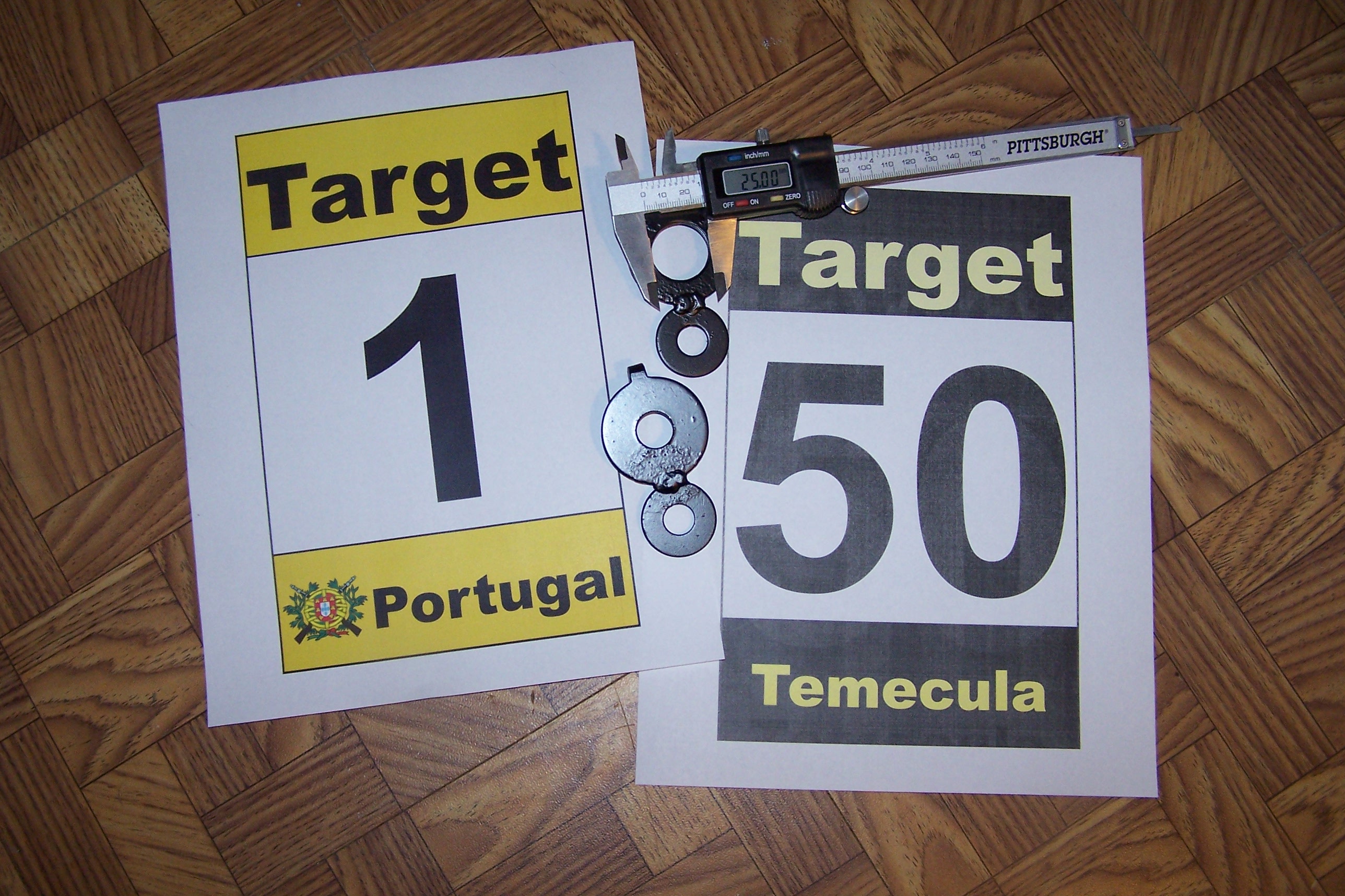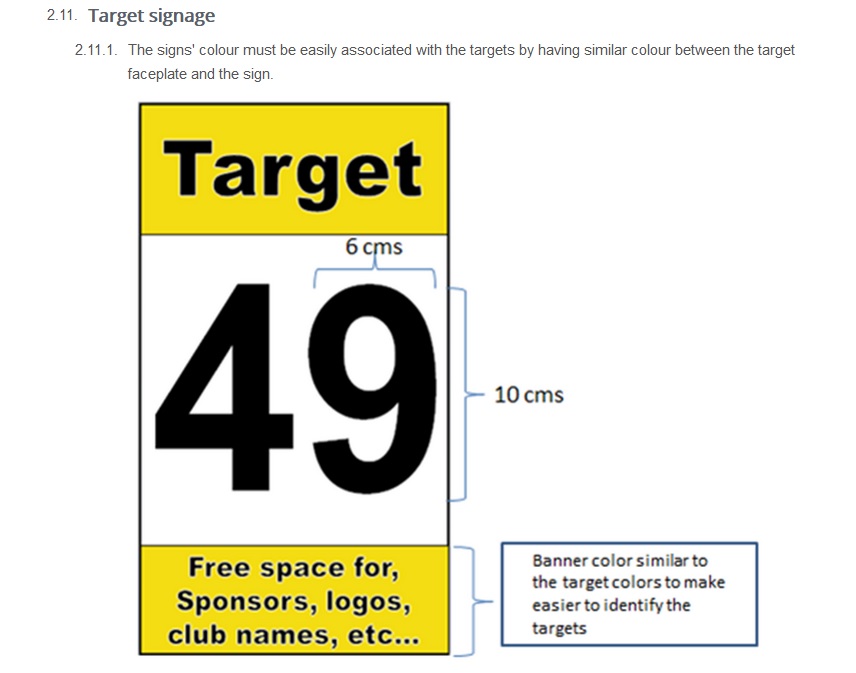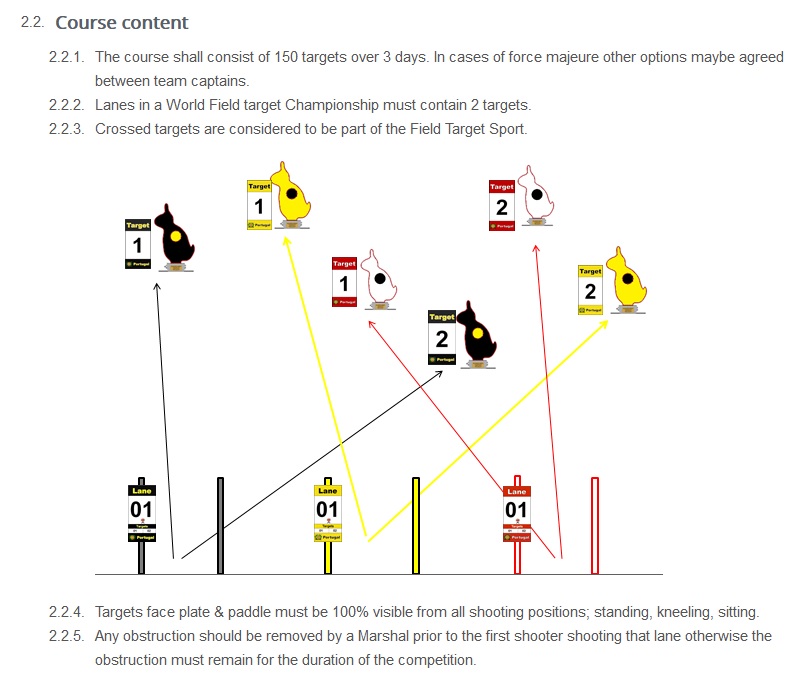 None of that is
required
in AAFTA matches, but no rule changes needed if you want to run a match that way.