correlating with the scope height.
So to be accurate, If you want to have a 30 yard zero in a WFTF set up, you are going to have to get your scope up higher to avoid "negative clicks".
My definition of "negative click" is as such: When you have a zero that does not correlate with the scope height, and you choose a 30 yard zero you will have clicks on the back side of your zero.
This is not something most shooters aspire for and as noted, most of the good shooters that "click" their scopes(not hold over) for range adjustments have between 2-4 inches between the center of their scopes and center of their barrels. This allows you to set a 30 yard zero and not have any clicks behind your zero mark on the scope.
Some people do not use 30 yards as their zero but I do because the way my rig is set up, 30 yards is at the back of the "flat spot" on the top end. Doing this, the way my rig is set up allows me to be certain that everything on the farther side of 30 yards, the pellet is actually moving in the downward arc. This may not make sense to everyone, but on the farther targets I tend to aim higher in the KZ to allow for any ranging errors. This tends to allow my pellet to still "arc" into the KZ as needed. Hopefully this helps me avoid low shots that DING and raise my blood pressure.
This may not work for everyone, so that is why I titled my first post, this is how I do it and why. If this helps 1 person, awesome. If this does not align with the way anyone else does it, awesome! You all just learned a little bit about how my brain works.
Thanks,
Boomer
"I am not addicted...I can quit anytime I want...I just don't want to..."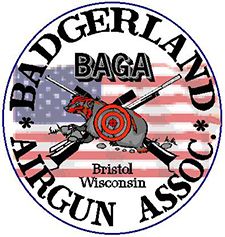 http://www.bagaclub.com/