I would want a lower scope to help with hold over. I set up a Hammerli Pneuma in .22 set at 33 fpe for the Gunslynger at the Pyramyd Air Cup a few years ago. I had a Center Point 4-16 set at 4x and found my 'favorable" zero for all 4 ranges I had to shoot. This allowed me to select a zero that had 3 of the distances out of the 4 at a zero point in the center of the scope crosshairs. I never adjusted focus, just set to infinity and moved from one to the other without touching anything. Set at 4x everything was in relative focus and allowed me to move quickly between ranges. It worked out quite well! I typically don't hold over but when I did for this event, it was a lot of fun knowing I had 3/4 distances at zero and only 1 was holding over 1.5 mils so it was fun!
your method for hold over works very well!!!
Thanks,
Boomer
"I am not addicted...I can quit anytime I want...I just don't want to..."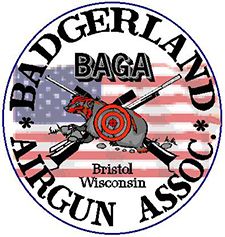 http://www.bagaclub.com/