If they wanted to bracket the sign they could, just like at a worlds match: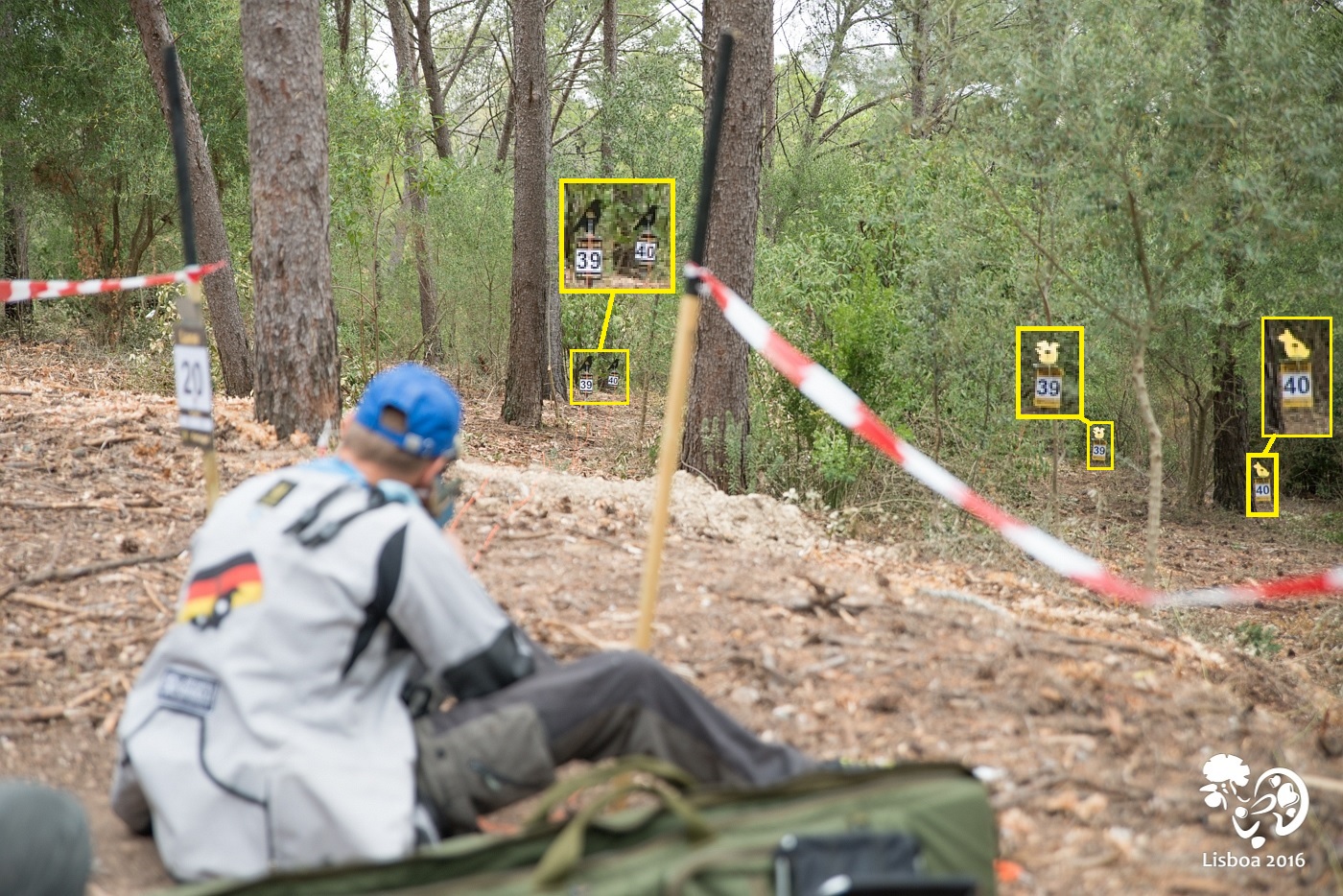 I'd like to know how many would bother bracketing the target when they have a high power AO scope at their disposal. I bet they stick with focusing because it's faster/easier.
This match is WFTF only, so the issue of Hunter Division being able to use the signs for bracketing is not really pertinent here. How about another thread where we discuss the merits of having target signage at AAFTA GP matches?
"And why anyone would buy a simple cross-hair reticle these days confounds me..."
It does not confound me. A high power scope can focus range find well, so stadia lines or mil-dots are not needed for ranging. If you click for elevation and/or windage, stadia line are not needed at all. There is something comforting about a simple cross-hair that "focuses" your concentration on one point. Many people do well with them.