I can honestly say that Tom Holland and I have formed a VERY strong friendship as a result of day 1 in Ennice!!!!! I was squadded with Cliff Smith and Tom Holland on day 1 and when we got to the 7th lane, we were all shaking and borderline hypothermic. Cliff said "forget this, I am not willing to die to shoot a single day at the Nats! I am going back to the hotel to stand in a hot shower." When Cliff walked off the course, I was 99% with him, and Tom saw that in my eyes and had a 1-1, mano-e-mano and basically told me that if I left, he was leaving too so I better not leave or he was kicking my ***. I appreciated that positive note no matter how hard I was shaking from the cold temps and relentless rain and wind that was battering us! Tom said, "you are doing well, and you have a shot at the podium after day 1, you better not do anything but shoot all of these targets down." I ended up in 4th place after day 1 so that was good considering the conditions we were competing in. I believe it was 43 or 46 degrees with 2"-4" of rain while we competed. We sat in water and mud puddles every lane and once your clothes were soaked, there was no way to maintain body heat. I saw grown men jumping in place just trying to keep blood flowing so they could finish up the day and not quit. Tom's Steyr literally rusted in front of our eyes out there. He has an aftermaket barrel and it VERY literally rusted in front of our eyes. I believe Tom was taking pics of the rust progress through the match! It was freaking NUTZ!!!!
I have to be honest, and say that if I ever encounter the same conditions in another FT match, I am almost 100000000% I would quit and not repeat day 1 in Ennice. I ended up with bronchitis for 3-4 weeks after that match as a result of the weather on day 1. I really do not plan to repeat that, but it definitely was a once in a lifetime experience and I am really proud of myself that I stuck with it and completed day 1. It allowed me to be squaded with Greg Sauve and Harold Rushton on Sunday and I will NEVER forget that day as long as I live!!!!!!!!!!!!!!!!!!!!!!!!!!!!!!!!!!!!!!!!!!!!!!!!!!!!!!!!!!
Bob- thanks for helping me NOT sleep tonight! I will be tossing and turning all night long reliving the day 1, 2015 Nats!!!!
thanks,
Boomer
"I am not addicted...I can quit anytime I want...I just don't want to..."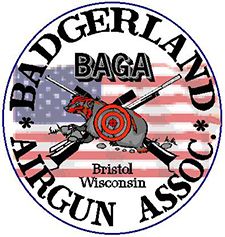 http://www.bagaclub.com/