Unfortunately, also TRUE! But it will happen slowly enough to fly under most folks' radar; so you'll hardly even realize it's happening.
As we "accommodate" (shrill) voices arguing/lobbying for the game to be played in whatever ways advantage THEM, the game 'evolves'. What you're seeing is a snap-shot of FT's future, as being decided by the virtually-universal mind-set that money can buy performance. And of course that is inarguably true.
At this point traditional shooting skills are still part of the equation; but each step in the 'evolution' of field target further minimizes the importance of TRADITIONAL shooting skills and shifts those skills to who is better at piloting a mothership of gadgets and gizmos.
For instance, I recall when we used to tape over the yardage markings on Hunter class scopes, effectively minimizing equipment advantage and maximizing range-estimation skills. I loved it!
Nowadays, with Hunter class lines being evermore blurred by monster-sized telescopes with monster-sized side-wheels, bracketing, Steyrs and Thomases, on the premise that One "could' hunt with such equipment and techniques, at least one of the original Hunter class mission statements seems evermore tenuous (at best).
Here is what would have prevailed as necessary equipment to remain competitive in 'pistol' field target had some Neanderthal not been involved in the original rules-making process, and been an obstructionist vigilante ever since.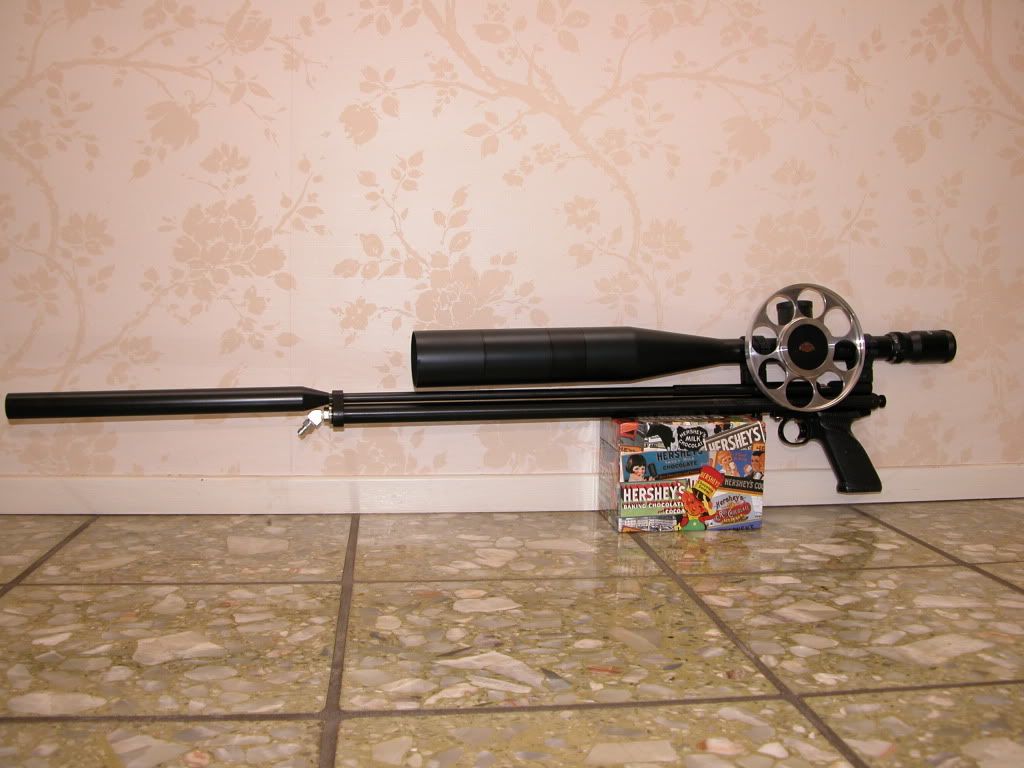 Happy "shooting" Y'all,
Og