September BAGA Field Target Match Saturday September 9th 2017
Hello Everyone!
BAGA is hosting our September match this Saturday, September 9th, 2017 in Bristol, Wisconsin.
Gates will open at 9am
Safety meeting will be held at 10:30am
Match will start promptly after the safety meeting
Match will consist of 64 shots across 16 lanes. 2 targets per lane with 2 shots per target.
BAGA range fees for non-members is $10/day.
Members fee is $5/day
Match fee is $5
Optional lunch after match is $5 donated to Ron and Bill for cooking the awesome meal!
Please RSVP to allow us to get a good head count for food. brian.vandenboom (at) yahoo.com
The weather man is calling for mid to upper 60's all week and for the match day Saturday! That is awesome weather in September in South/East Wisconsin where it is usually quite hot and humid this time of year. Upper 60's will surely make for another phenomenal day back in the woods at BAGA!
See you all on the lanes!
Thanks,
Boomer
"I am not addicted...I can quit anytime I want...I just don't want to..."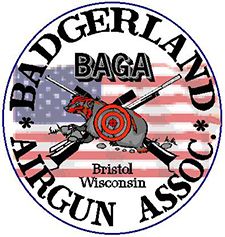 http://www.bagaclub.com/