Bagderland AirGun Association in Bristol, Wisconsin.
!!!!BAGA MONSTER MATCH WARNING!!!!
Hello Everyone,
BAGA is hosting our annual Monster Match Saturday, October 14, 2017. The Monster Match is going to be 20 lanes, with 3 targets per lane, 2 shots per target for a total of 120 shots in a single match. Alex cut 6-8 new lanes just for this match so it is going to be a brand-new layout from everything we did all year long. This is going to be a whole lot of fun and Alex is going to be tossing out some fun targets to challenge everyone. I saw a text with a photo of our "splitter" target with 2 paddles on each side of a centered blade. You have to split the pellet equally enough to knock both paddles down. This is a really fun target to play with to say the least. This may be the final match of the year so we are definitely pulling out all the stops and making sure it is going to be fun for everyone!
Gates open at 9am
Alex is MD for this match and wants to have the safety meeting on the lanes to get everyone started faster since we have more shots this match.
Safety meeting will be called at 9:45 on the lanes.
Match starts at 10:00am
Lunch will promptly follow the conclusion of the match.
Range fees:
BAGA/CCKC Members: $5.00
Non-members: $10.00
Match fee for all: $5.00
Optional lunch after the match: $5.00 minimum donation to Ron and Bill for preparing the meal and cover food costs.
Please RSVP to let us know if you are coming so we can get food counts accurate.
Brian.vandenboom (at) yahoo.com
See you all on the lanes!
Boomer
"I am not addicted...I can quit anytime I want...I just don't want to..."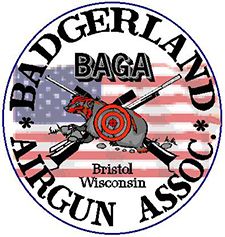 http://www.bagaclub.com/