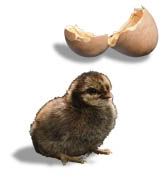 I answer the invitation of life to find joy in change and growth.
It has been said that a person can never step into the same river twice, for the river is constantly moving and changing.
Without change, there can be no growth. Life stirs within the seed, the shell cracks, and a flower, a blade of grass, or a tree grows. We rejoice when we see the robin break free of its shell, and then with time, it finds its balance and spreads its wings to fly. Nature teaches us much about finding joy in change.
Life itself invites us to change and grow every day. This is how we discover and use the power of God within us so that we soar. May we always celebrate the joyous changes that take place every time we replace fear with faith, anger with peace, and sorrow with joy. As we change the way we think, our world changes with us.

"I had heard of you by the hearing of the ear,
but now my eye sees you."
--Job 42:5