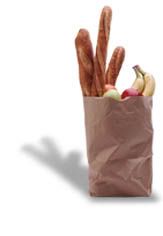 With God as provider of all good, my life is filled with abundance.
God is both my source and my substance in life. I access God's generous outpouring of good through the principle of giving and receiving. Affirming only good in prayer, I open my heart and mind to deeper awareness of the rich abundance available to me.
Giving generously of the time I spend with my family and in my workplace, I am rewarded with loving relationships and the assurance of income. Giving generously of my talent and treasure to my community, I find myself surrounded by generous people. Together we enrich our community.
By giving openly and releasing any specific desires to God, I am provided with all that I need to be sustained, with all that I need in order to grow and learn.

"You bestow on him blessings forever;
you make him glad with the joy of
your presence."
--Psalm 21:6