One of my ongoing projects that has only recently been kick started again is the Classic Airframes B.20. To put it politely, it needs a great deal of fitting, filing and sanding to make it fit together.
The wing tip has one piece longer than the other. Fortunately this is solved by removing the overhanging part as the rest of the wing lines up.
[IMG]
[/IMG]
The engine front sections were added to each wing half then brought together when the wing halves came together. The engine nacelles need a great deal of fitting and filler to blend them in.
[IMG]
[/IMG]
The wheel well insert needed a fair amount of trimming of the top to make it fit but that was easily done. It comes up well here with just a spray of silver and , when dry, a wash of thinned matt black.
[IMG]
[/IMG]
The cockpit needs serious test fitting to get it in as the floor and all bulkheads need to be trimmed to fit. The nose wheel well is the main item that is essential to get lined up and correct as it is the basis for everything else in the cockpit.
[IMG]
[/IMG]
[IMG]
[/IMG]
[IMG]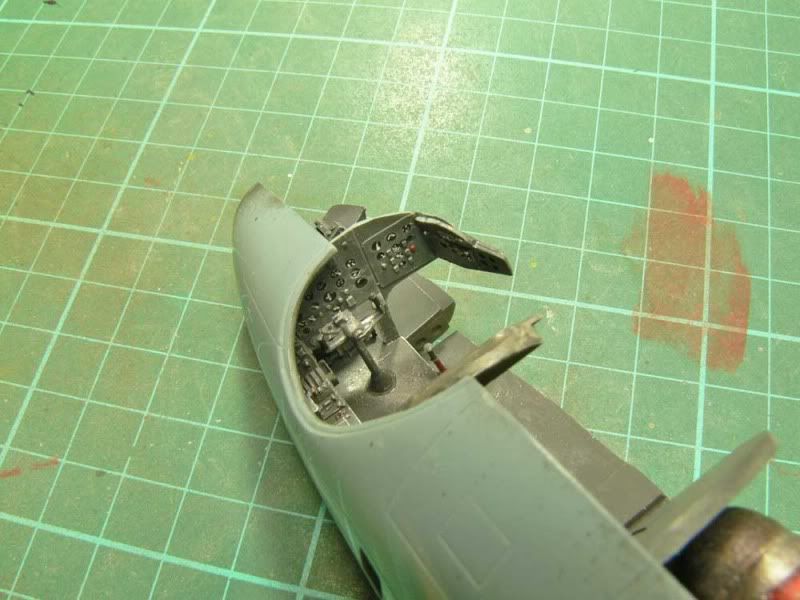 [/IMG]
[IMG]
[/IMG]
The cockpit was painted with Humbrol Panzer gray then the instruments were painted matt black. Once dry I used a very fine brush and matt white to paint in the white bits (very abstract version of the instrument panel).
I loaded up the fueslage with some old projectiles I have as I am sure it will be a tail sitter otherwise.
(posted whilst Allyssa is actualy having a sleep thankfully)
David Harvey
Editor
Aussie Modeller International
www.aussiemodeller.com