This is what I keep telling people on the forums when they say that the R7 doesn't need a tune. Except you say it better.....LOL
My dad got the bug this summer. He shot my R7 and R9, both custom guns from you. I kept telling him that he could not expect a stock gun to perform like these. I told him that these with custom stocks were in the $1,000.00 range. He agreed that they were worth it, but he didn't want to wait for his first gun. So he ordered an Evolution .20 instead. He still eventually wants a fully tuned R7 like mine, but it will have to wait a little while.
Everyone who shoots my R7 wants one........LOL I am surprised that your R7 is still not sold. If people shot it first it would be gone already.
It is the perfect light power gun. So smooth and looks great to boot.
Thanks again Paul. I hope business is good and the family is doing well.
I'll keep singing your praises and the need for tuning the R7 to make it just right.
[IMG]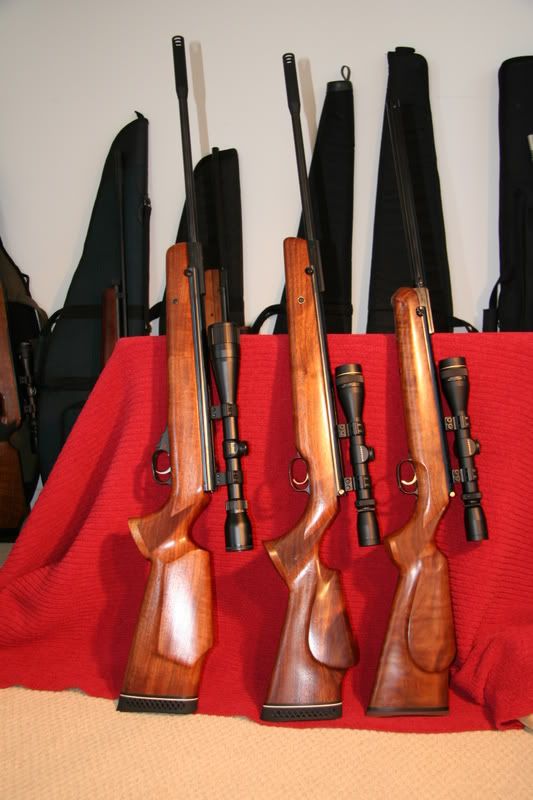 [/IMG]
RX2, R9 and R7.
Paul did the R7 and R9 fully custom, did the stock on the RX2 with a barrel shortening and recrown.
TimN