Hi,
Thanks Guys for aproving my theory.
Thank You Yvan. There is no of course any R-35. My fault.
Today I am more convinced. I have found (I think so) one more common point. In the photo from Panzerwrecks X one can probably see the rear of the AMR-35 and a part of turret just behind Sd.Kfz. 7 armored cabine. Can it be AMR with no. 13 visible in the Ebay photo? The rear looks a little bit different compared to no. 03. Btw, in my opinion, there is another Bergehetzer.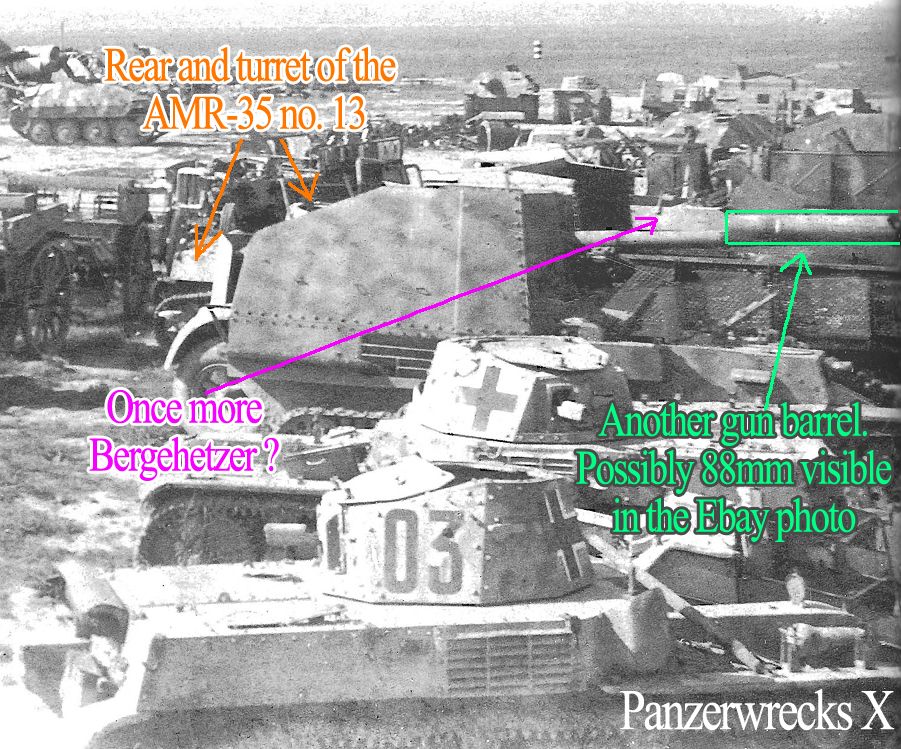 When I look at these pictures, questions arise. Two Grilles with Pak40 are not only one. Could this suggest that it was not simply field modifications? Notice that in the Grille from Concord AAW, not only fragments of front armor plates were cut, to make more space for the gun rotation, but also there were probably added some additional plates fitting to the Pak40 shield. it is great pity that we do not have photographs of the interior of the gun compartment of the vehicle. Panzerwrecks' team! Please, find a one!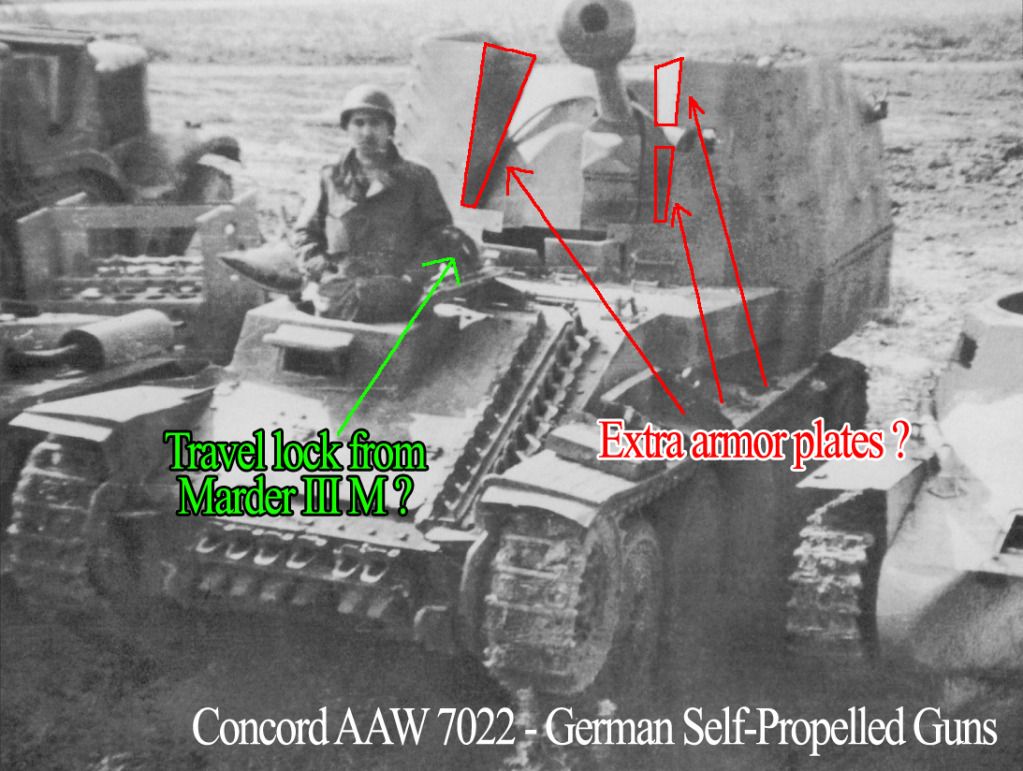 Greatings from Poland,
Radek Kotecki