I have that feeling myself Tom that its just too good to be true. But Bruce's comment above about a lot of WWII photos being shot in colour but published in B/W is food for thought.
I had a look at the photos over on TIIF and that paint line over the front mud guard mountings is there in black and white as well. How that could have happened when the fenders plus the mountings were ripped off is hard to guess but it is real.
These are taken from TIIF and blown up a little. If you look at the debris surrounding the tracks and even the angle of the photo it is slightly different to the other photos on TIIF suggesting that it is a new found photo.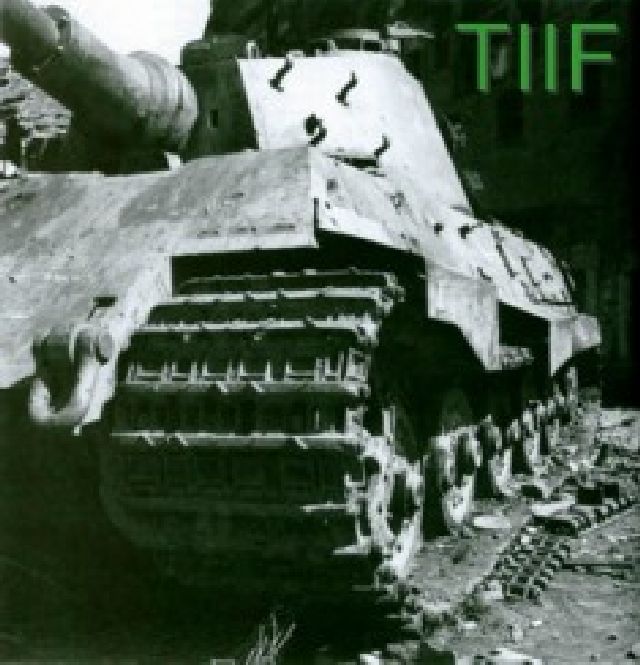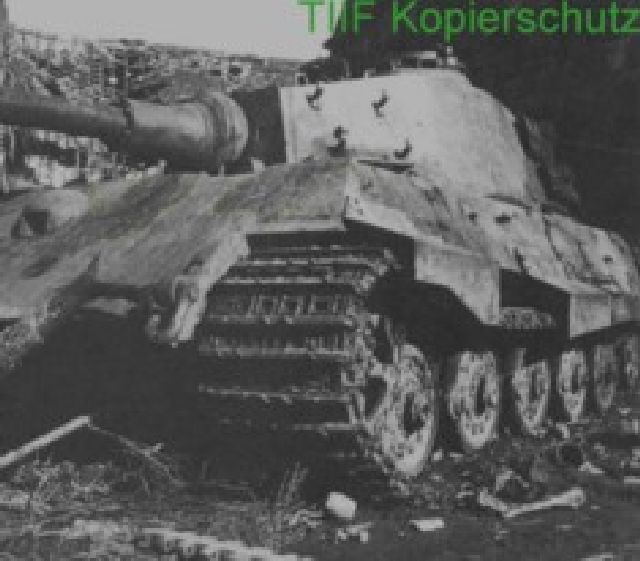 Here is the colour photo again this time converted into gray scale by myself.