There's even a thread about those pictures!
http://www.network54.com/Forum/47208/thread/1224274945/M4+Sherman+Mk+I+DV+Hull+Question-
Baldwin Sherman I
B 6633 Late Baldwin with late production D8543 Final drive housing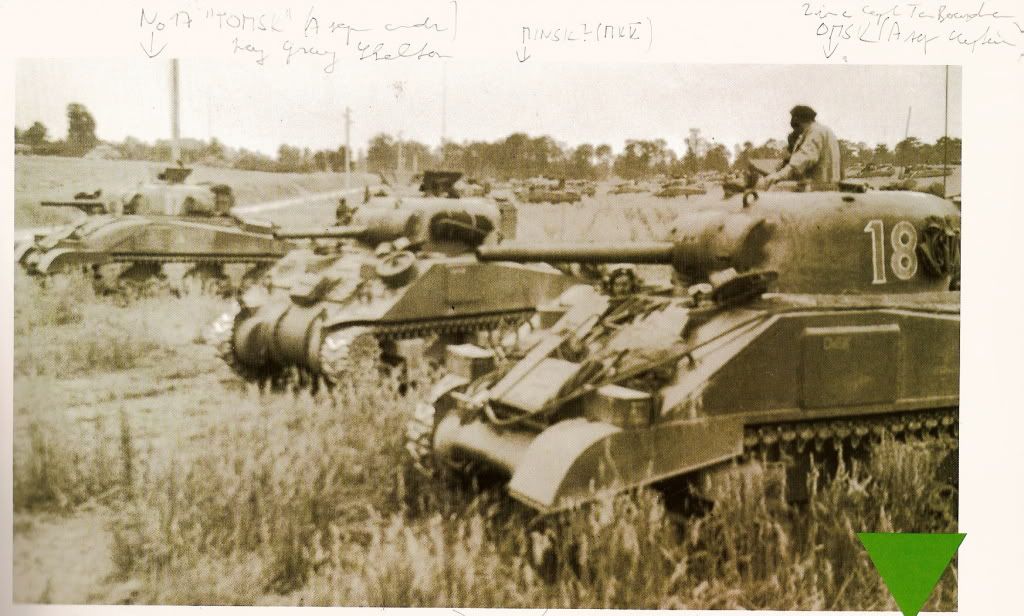 B 11456 The vertical rear plate and round lower rear hull piece indicate a Baldwin variant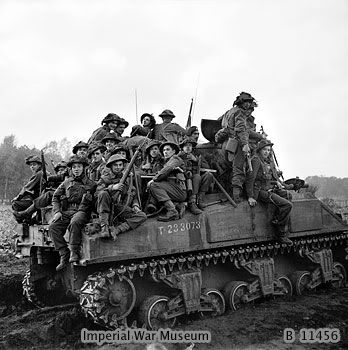 Sherman III Cast antenna bracket and DV hood combination point to an early M4A2 known to have been in use by 2 British and 1 Canadian AB.
Sherman V Large antenna bracket indicates a M4A4
So there's a set of photos showing 75mm Baldwin gun tanks in the 33rd Armoured Brigade!
Mike Canaday