Hi Adam,
Agreed, not may around in Greatcoats.
Resicast have some nice BEF figures and will hopefully do a few more. Their vickers crew are late war but are also in cold weather dress.
Spearhead minitures did a couple in Greatcoats, later taken on by Resicast but now OOP.
There is another LRDG/SAS chap but I can't remember who made him.
These are the Spearhead chaps but finished as Indian Troops in the desert
[IMG]
[/IMG]
I can't remember who made this chap but again finished as an Indian soldier
[IMG]
[/IMG]
These are the 4 Resicast BEF Figures currently available.
[IMG]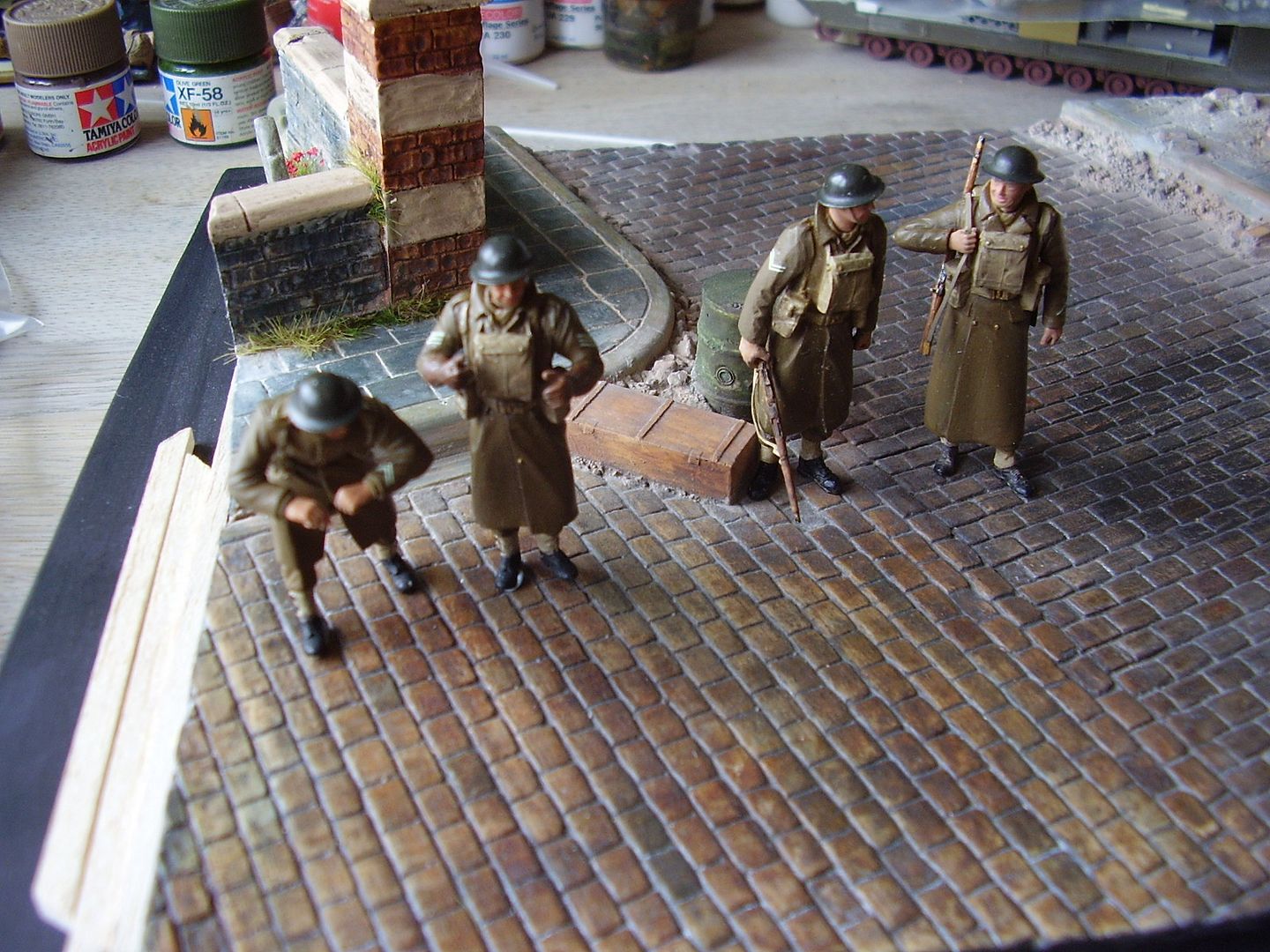 [/IMG]
Having looked a a lot of footage of the early war period I don't see an issue mixing orders of dress during the April, May and June period.
They were still issuing Greatcoats when I was in the service and on a cold May morning in the wee early hours you would be well pleased to have your Greatcoat on.
Cheers
Al