Ed, Without the retriever at Betio, how were the tanks recoverd? I suspect that bulldozers and other tanks were used but the M32 had a boom and at least two tanks on Red 1 were in a very deep hole! Also - CANNONBALL was practically blown apart and COMMANDO was all shot up, burned out from internal fire and without the right track. I suspect that those two were left on the island since they would have to be pushed aboard a landing craft and if so for what purpose/ They were junk by then! What do you think Ed?
George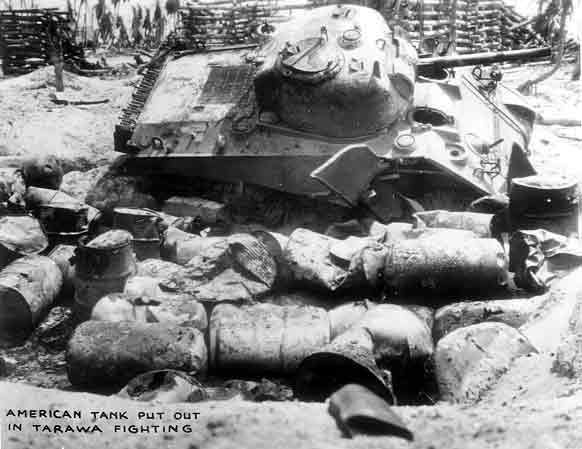 CANNONBALL - FOR DISCUSSION PURPOSES ONLY.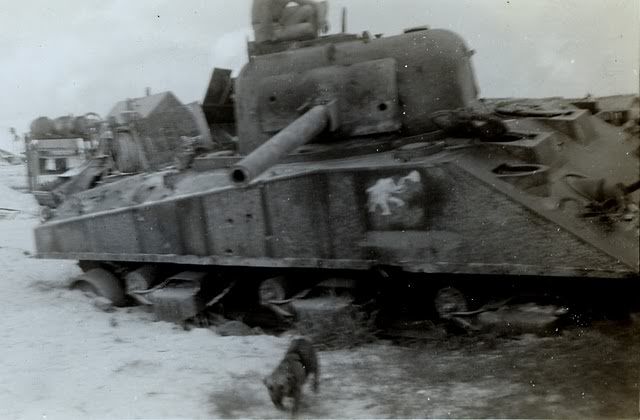 COMMANDO apparently days or weeks or even months after the battle. - FOR DISCUSSION PURPOSE ONLY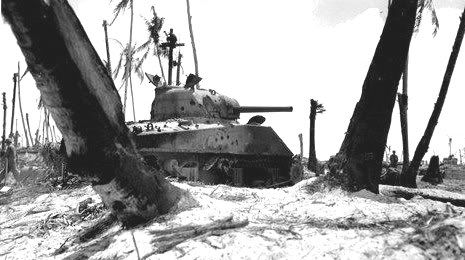 COMMANDO with the right rear ammo locker blown out and the track severed below the locker.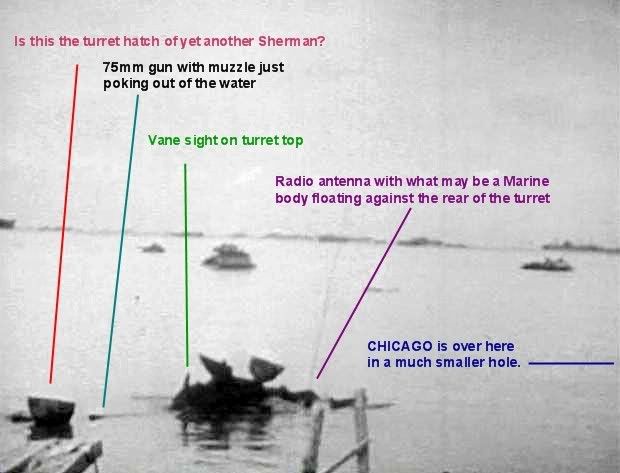 Tanks at Red Beach #1