I'm building Dragon's El Alamein Sherman II. Things are going along swimmingly except I cannot figure out which part I should use. I've photographed both pieces in front of the turret: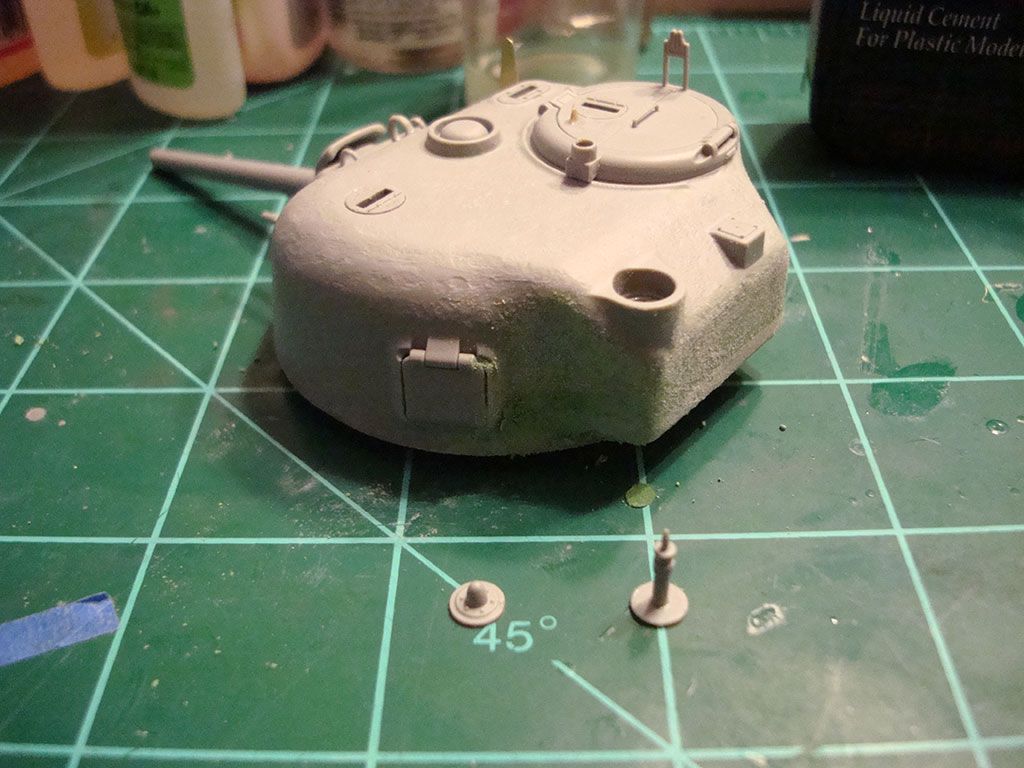 The shorter piece on the left is labeled B8 while the part on the right is actualy two parts (B33, the aerial, and B12, the base). I'm modeling this tank from the 2nd Armoured Brigade HQ and, given the perspective cannot tell which part would have been in use.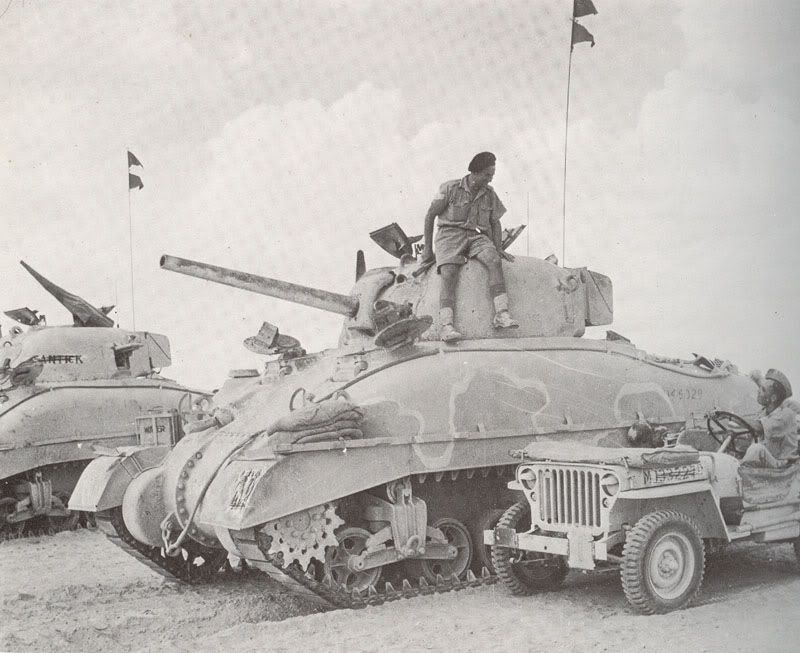 Any ideas/suggestions?
Thanks.
Bob