The first M577's to be produced were regular APC hulls with a box structure welded on. These are easy to recognize due to the prominent weld running along the side of vehicle. You can see another early M577 in this photograph posted by Allen L Hill just a couple of days ago: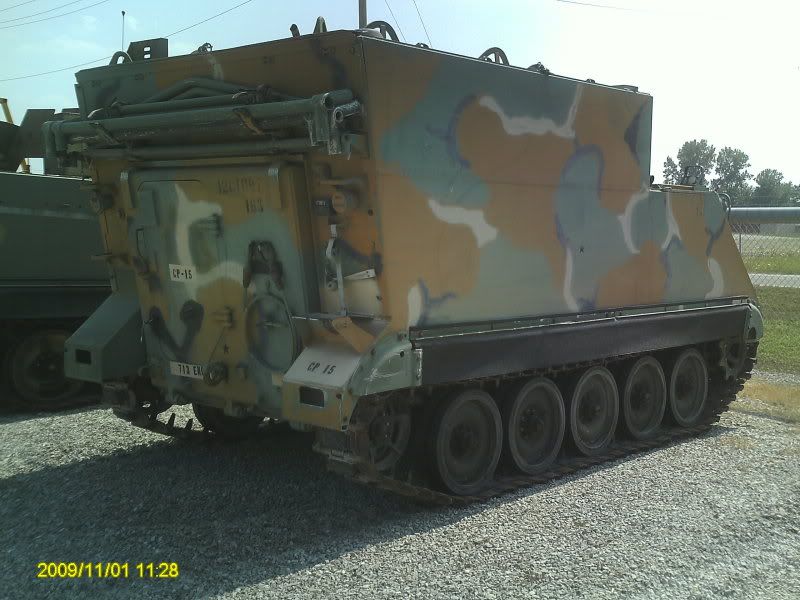 (
http://www.network54.com/Forum/47209/message/1314017533/M-113+based+vehicles
)
Regarding the window I have no clue...
Cheers,
/E