Back from work and ready to airbrush! The first victim is Trumpy's Stug III B, as you already know a very nice kit. Few bits were changed - tracks and sprockets are from Dragon's Nashorn (now standing on bricks with other "to paint" kits), barrel is an aftermarket one, fender thread pattern cut out from Aber's plate, hatches opened, all other detail is made from scrap PE and wire. Figures are standard Preiser stuff. Still struggling to make the base look half decent.
All comments and suggestions are welcome!
In progress photos (notice the "ghost crew" inside)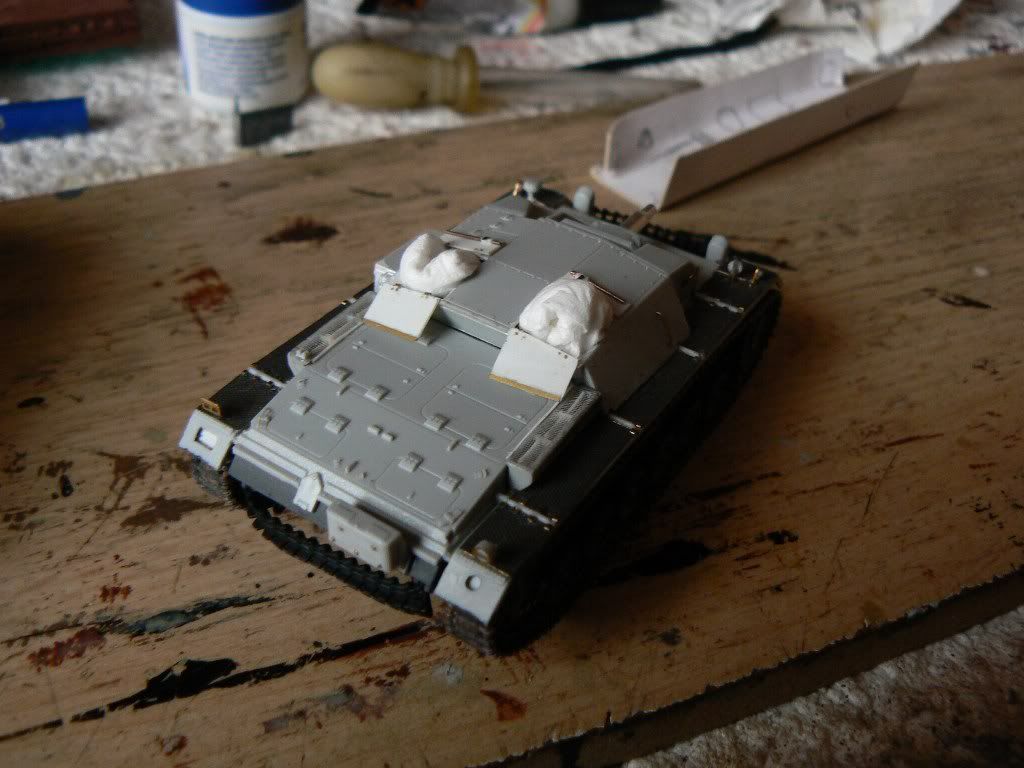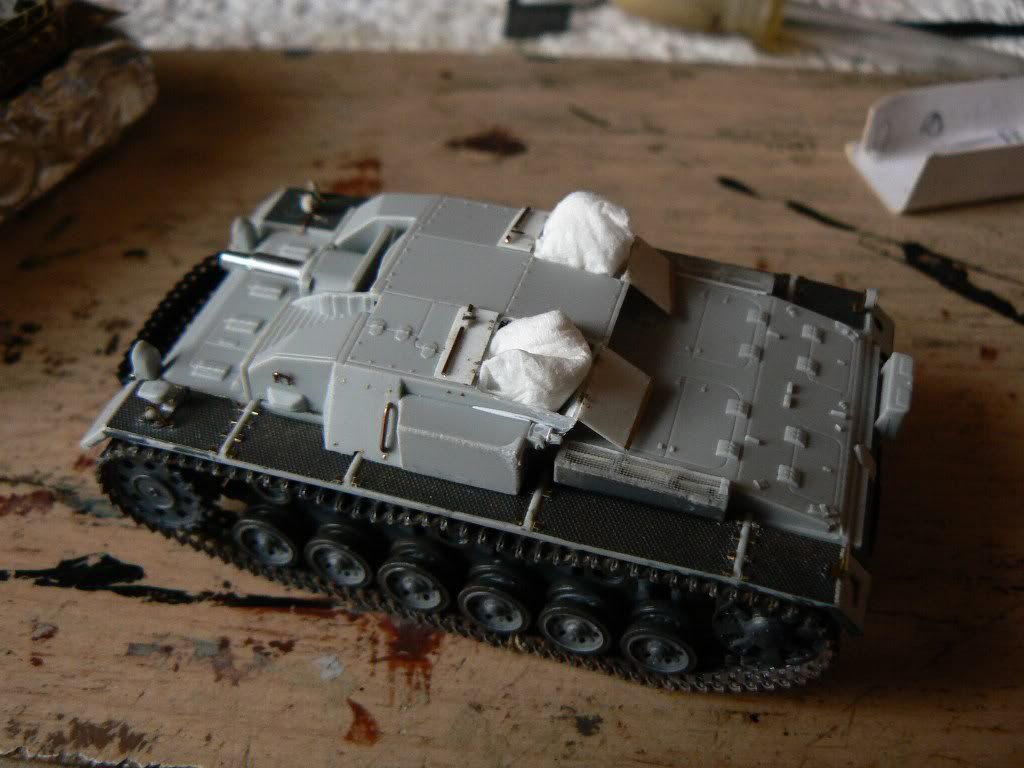 All finished and with infantry support.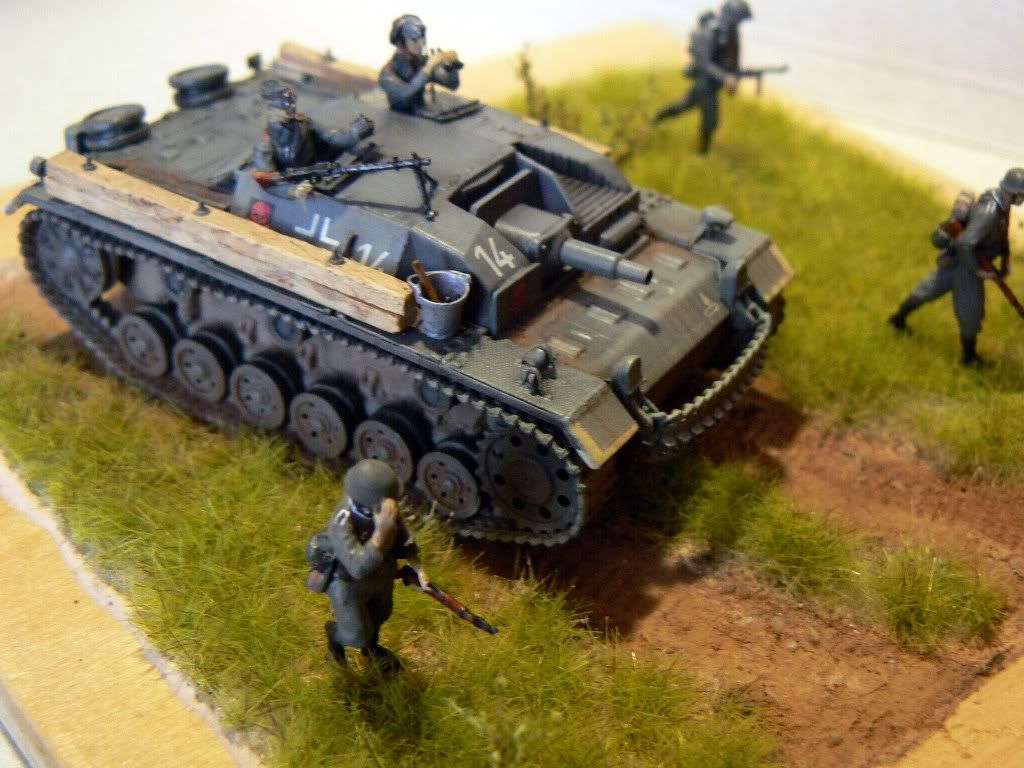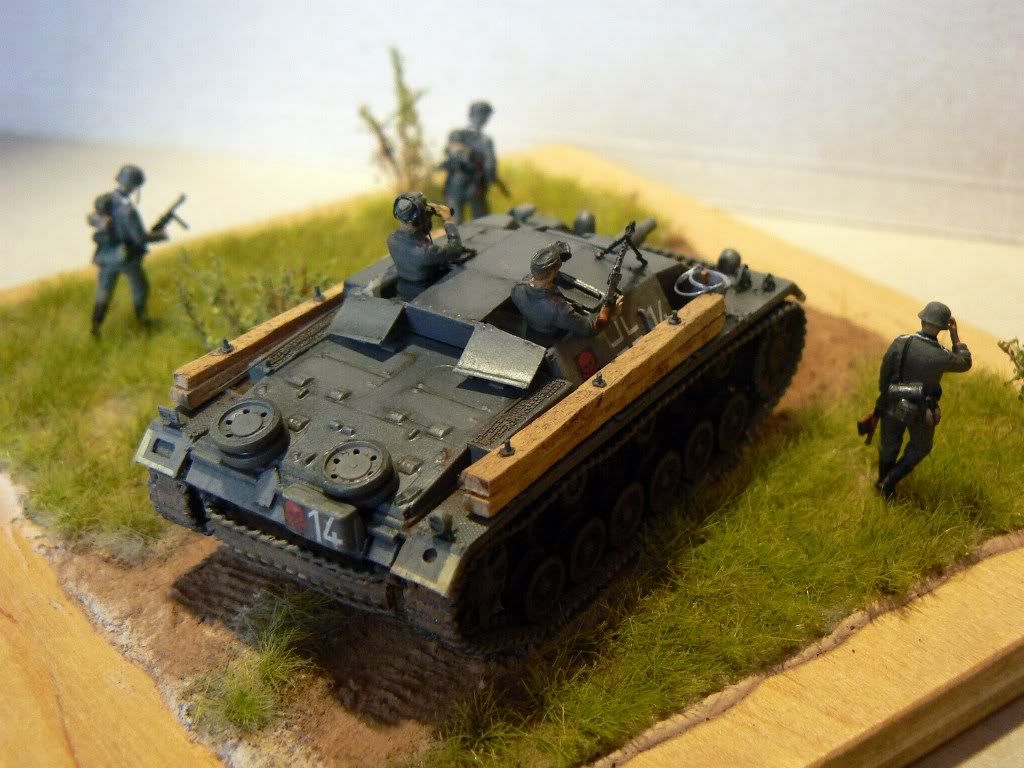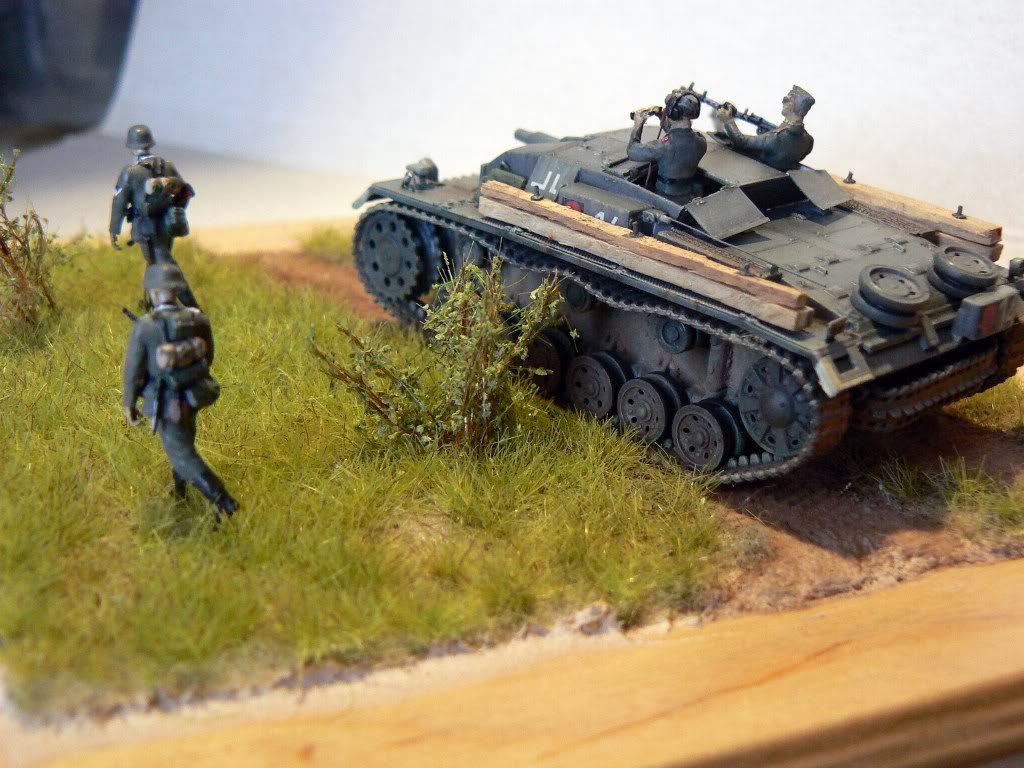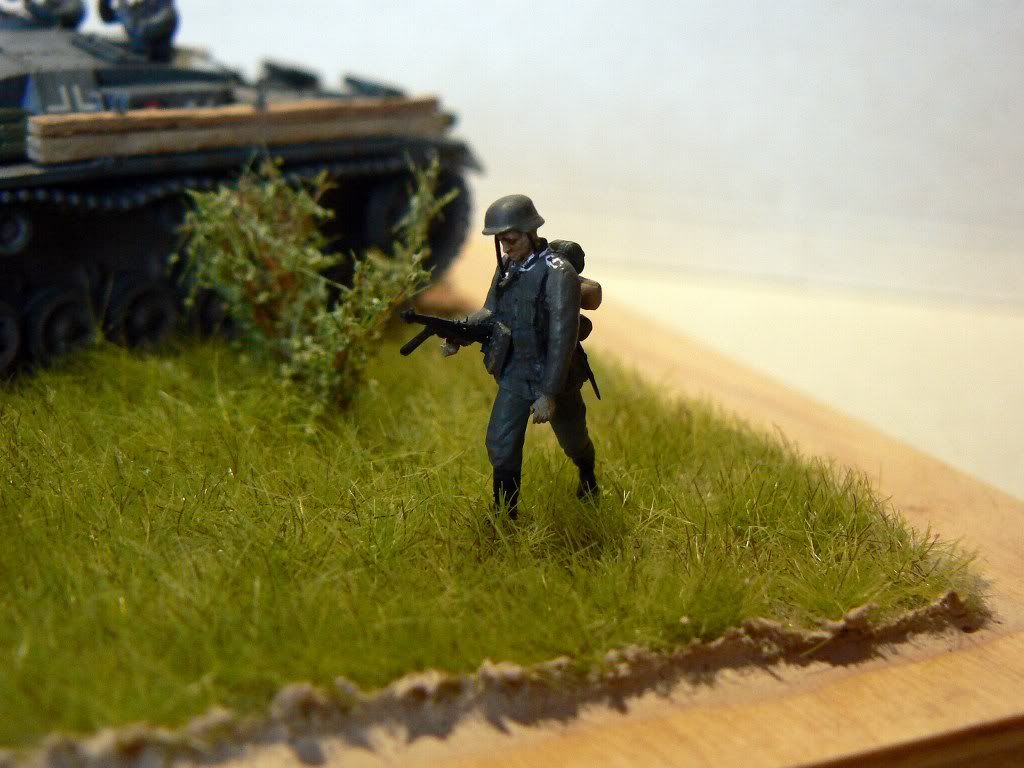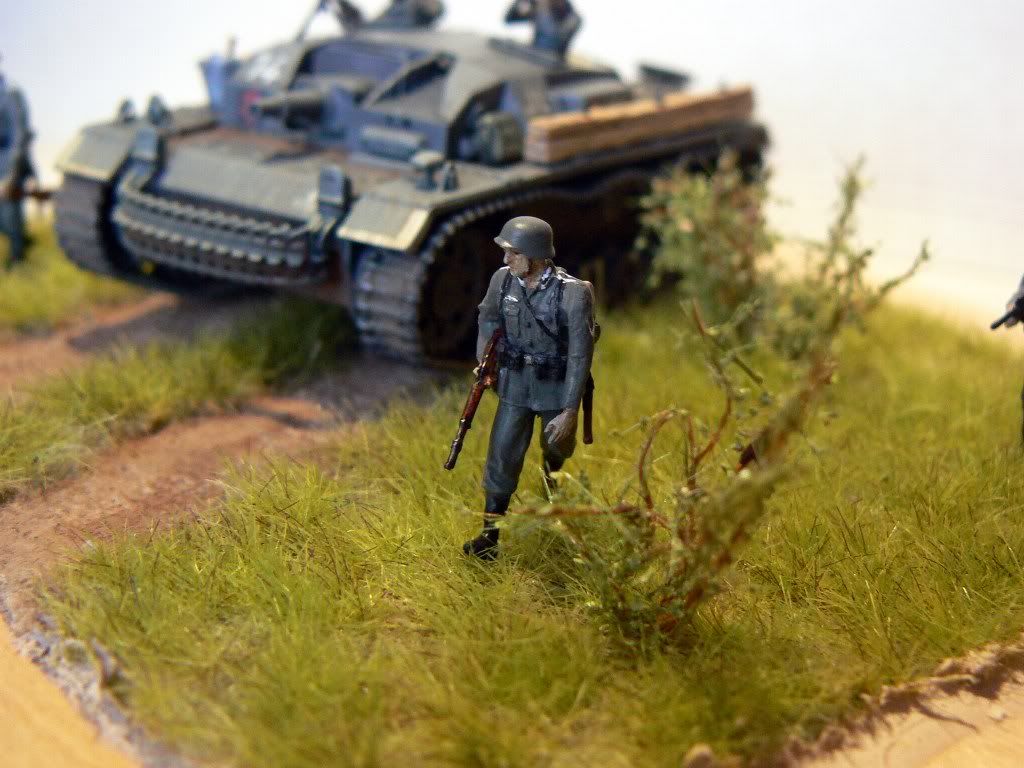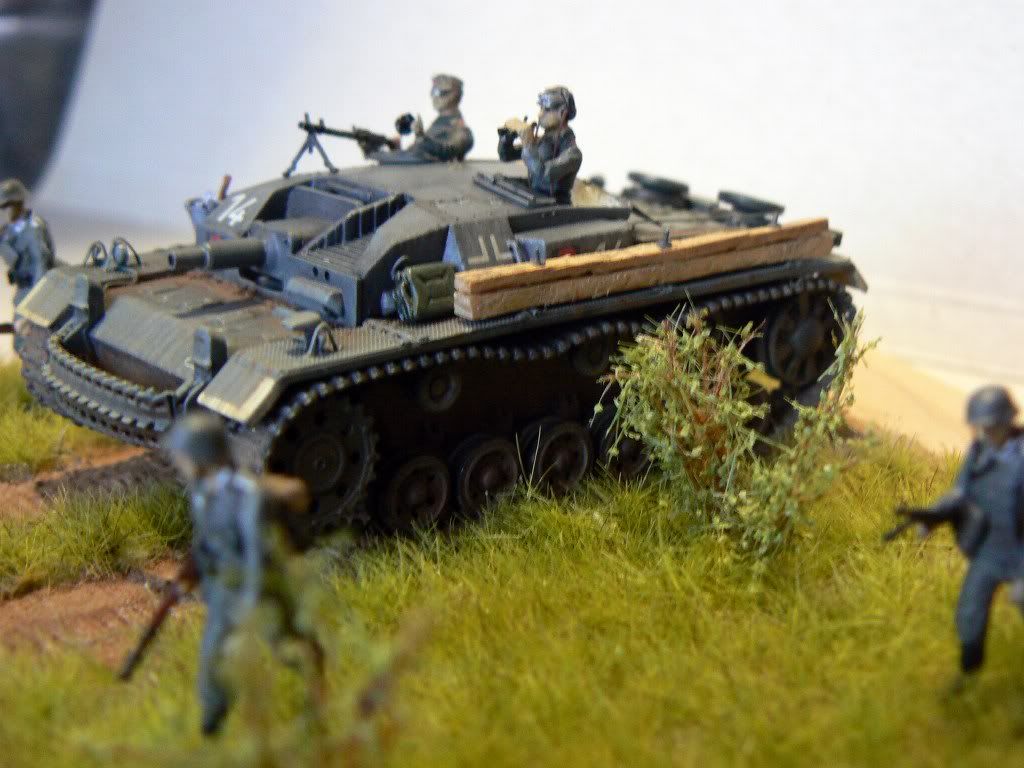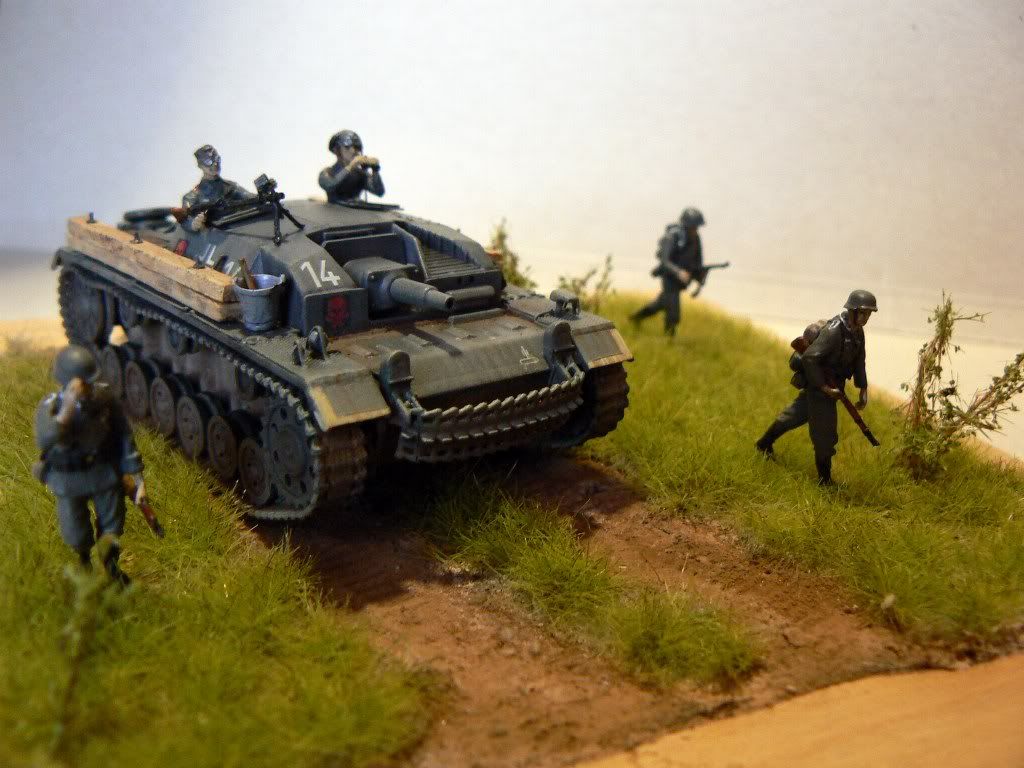 Wanted to start some Shermans now but panzer gray won't let me go.
Cheers
Piotr