Well, I think my Stug is finished, although it always can be modified. In this model, I have tested some new techniques for me. With the lacquer technique, I have probed another way over rear white equipment. I have used the lacquer for dissolving the Tamiya' paint. We will save a step and we will work more fastly.
I don't know if I will use figures or I will make a scene. Any idea? All comments are welcome.
[IMG]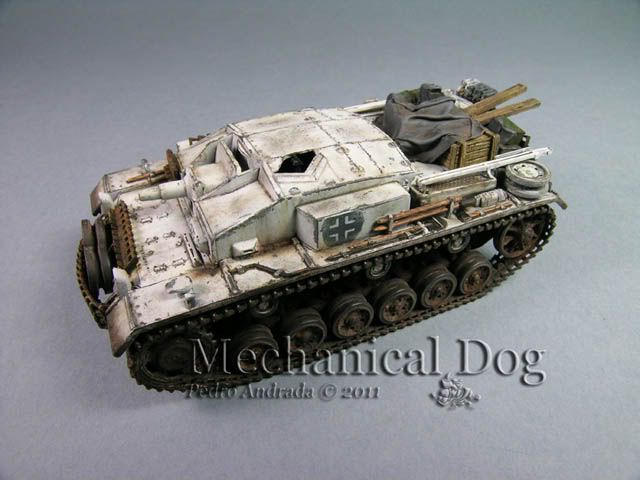 [/IMG]
[IMG]
[/IMG]
[IMG]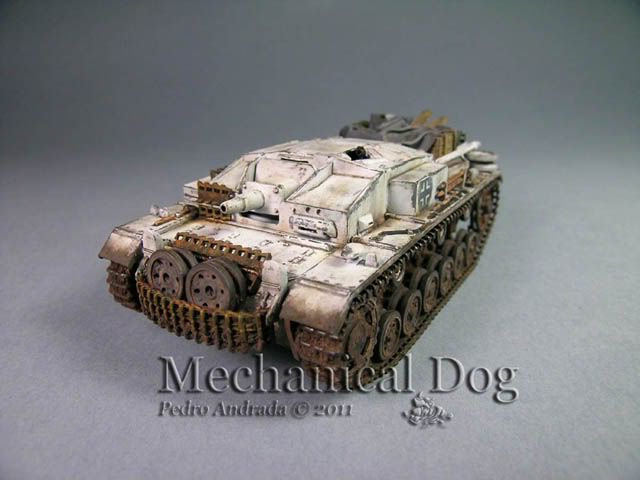 [/IMG]
[IMG]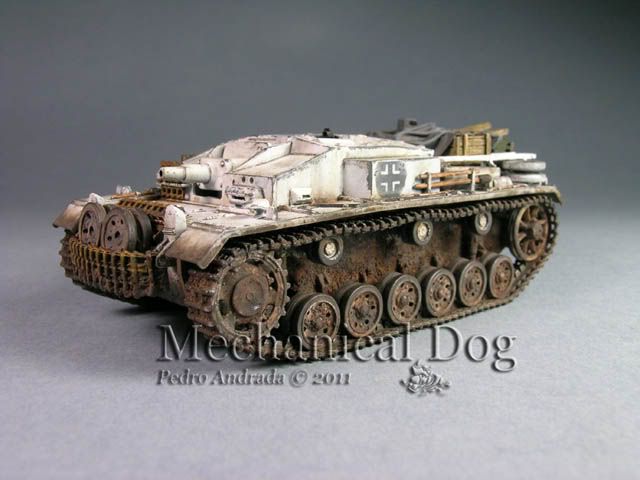 [/IMG]
[IMG]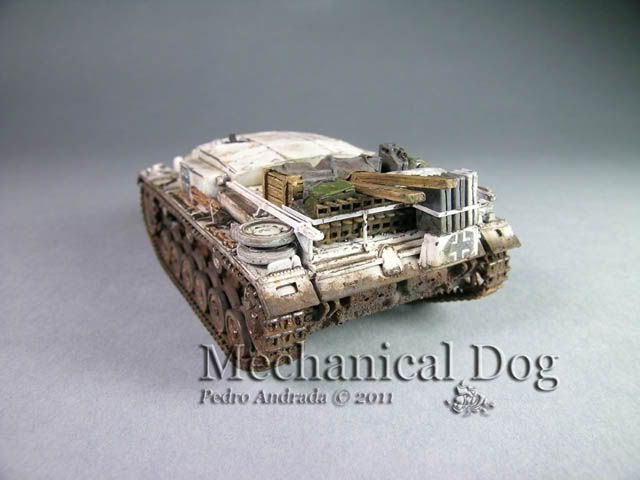 [/IMG]
[IMG]
[/IMG]
More pictures in my blog.
Regards.
Pedro
MECHANICAL DOG
http://neloan.blogspot.com/