OK she's getting dressed for the party,
Watch Out Guys, She's a Killer!!!
Still need view slot for the driver,
still thinking about the Hull MG.
These tracks are just temp till I can get my hands on a couple of Revel TigerII's.
[IMG]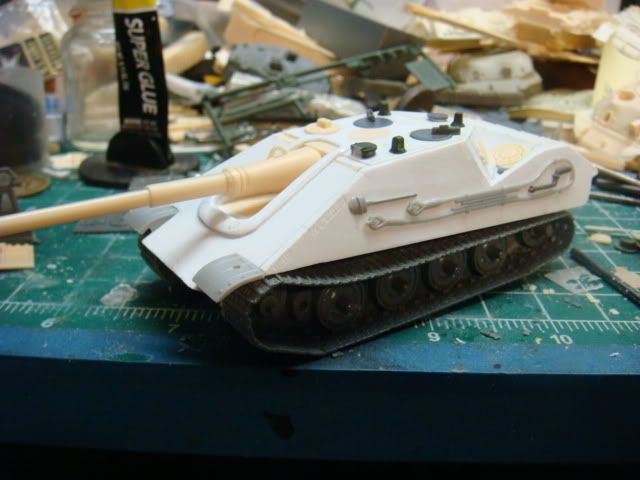 [/IMG]
[IMG]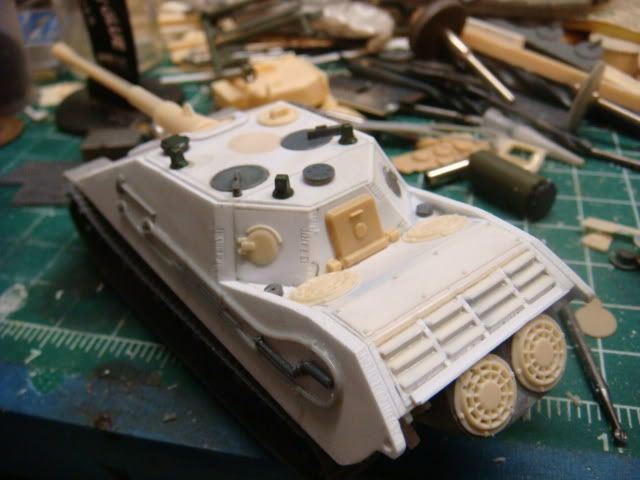 [/IMG]
[IMG]
[/IMG]
There still are a few othe fittings that need to be added but she's coming along.