This is the progress on the G8T this week: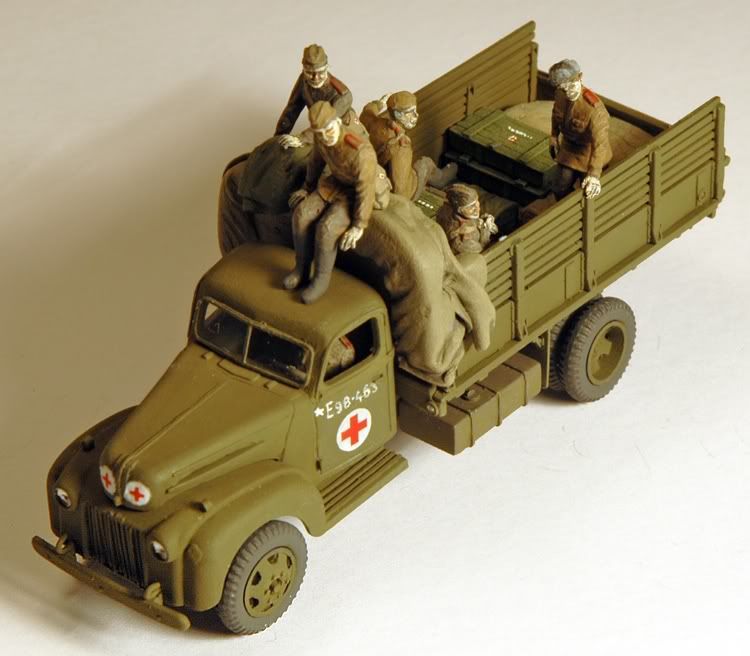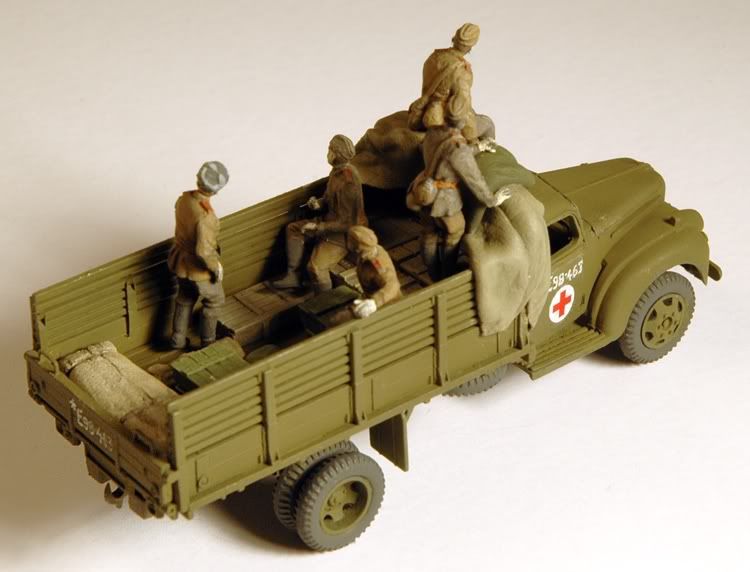 I´ve been painting the figures, the cargo and the reg numbers and adding the decals. The crosses on the doors are a bit too big but they were the closest match i could find so they´ll just have to do. Now it´s time for some heavy weathering. The subject vehicle is rather dirty according to my ref pic.
All comments are welcome.
/Peter