Collection 30 April 2012.
I could not take them all of the 3 glass cabinets so made a pic of each shelf There are 22 shelves, these are the first 10 shelves.
BEWARE : there is a mirror on the back wall of the cabinets so on most pics the last rows are repeated in the mirror !!
I keep record of all builds with date finished, model, scale, kit company, were bought and other details.
April 30 2012 count is 710. First built item is from 30 june 1980.
WIP items in view on the shelves are not counted/in record.
Hope to enjoy and inspire, regards Alfred van Netburg.
Shelf 1 : (cabinet 1) Railway guns, V2 rockets, Maus, LWS and 2X Morser Karl + MunPz IV.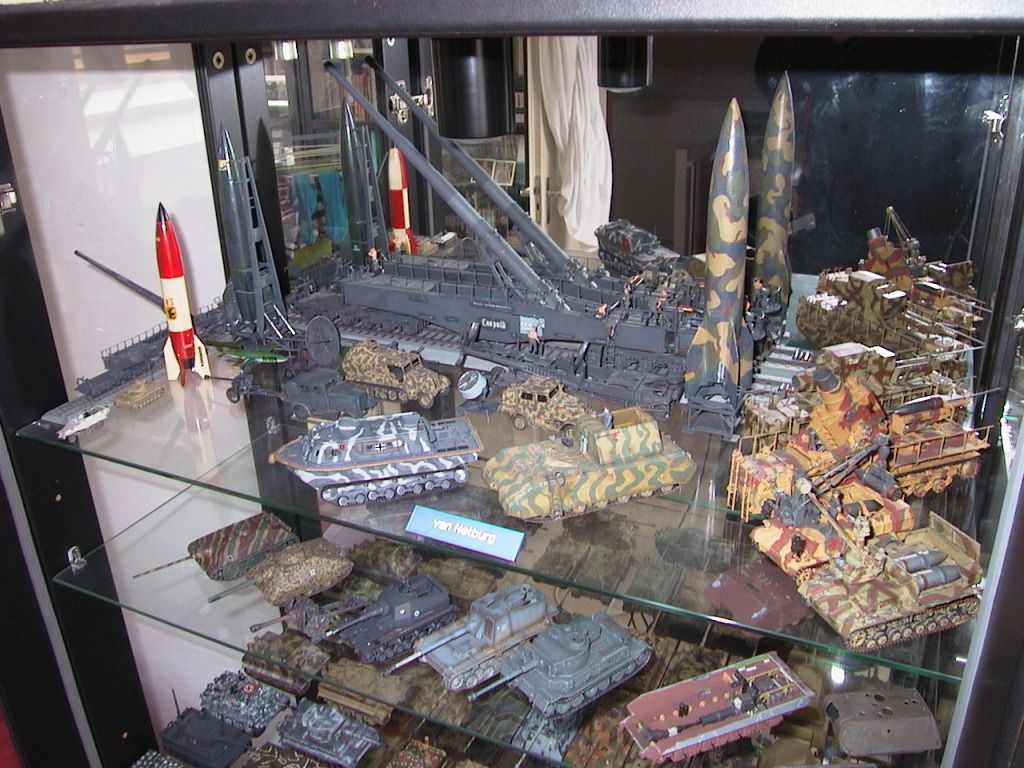 Shelf 2 : Specials and Prototypes. (some WIP)
Shelf 3 : German tank types Elefant, Tiger, Panther, Maus, E 100.
Shelf 4 : German tank types Panzer III, IV, Jagdpanther, and sapper figures with Goliath.
Shelf 5 : Various countries, Italian, Japanese, Polish, French, 1945 diorama, guns and horses.
Shelf 6 : German tank types Panzer I and II, StuG, Marder, Hetzer, 38t, Beutepz, guns.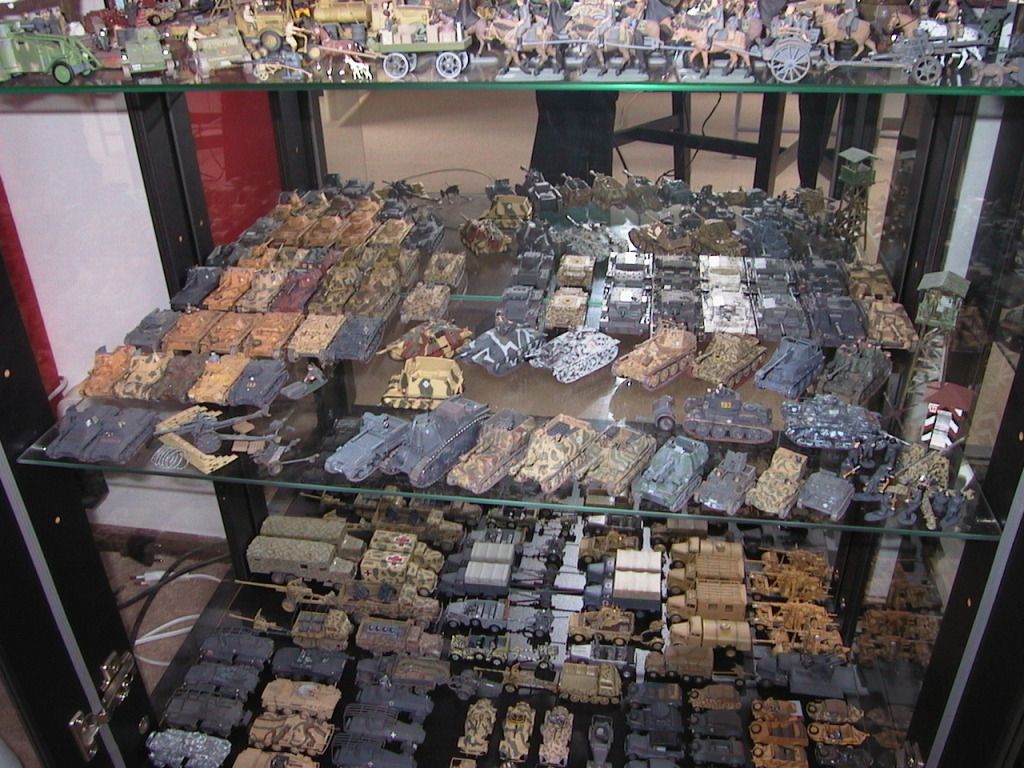 Shelf 7 : (bottom) German armd cars 8, 6 and 4 wheel series and various softskins, guns and motorcycles.
Shelf 8 : (cabinet 2) German halftracks, prime movers, Maultier ans guns.
Shelf 9 : SdKfz 250, 252 and 253 series and HK 605, 606 and 607.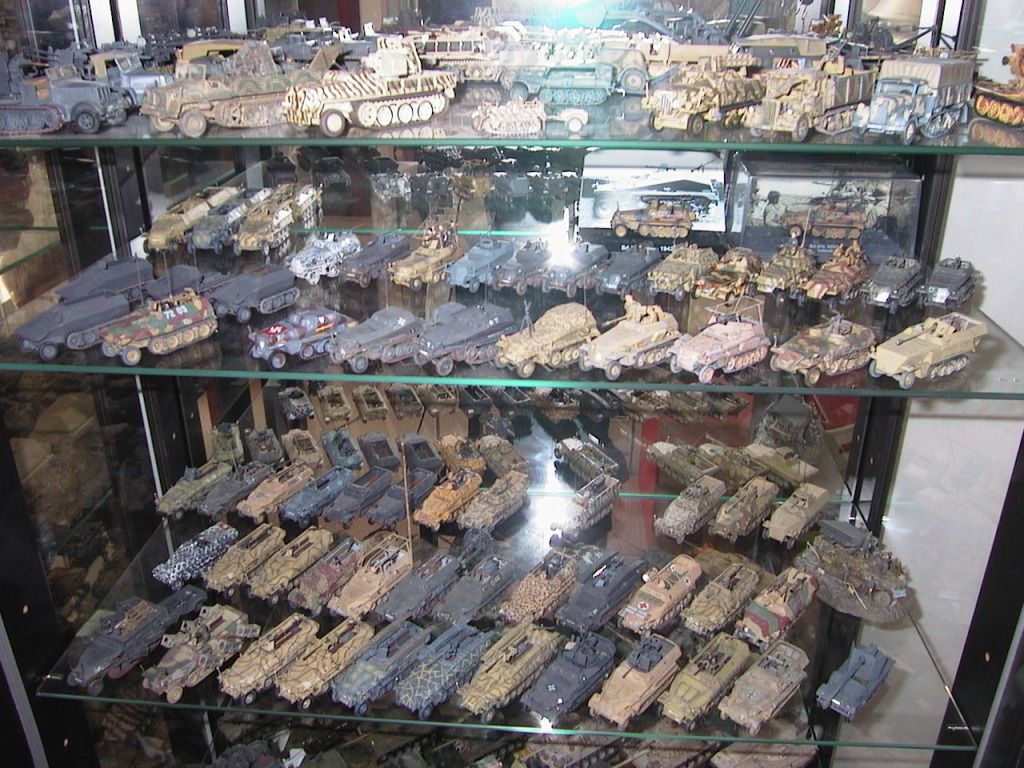 Shelf 10 : SdKfz 251 series.