Hello everyone. Again so much amazing work this week it makes my eyes water....!
Not much from me for this week, although I built my new Neubaufahrzeug No 2 from Dragon in the sun in the garden and received a Diecast NbFz 3-5 to go with it. They wil get pictotial attention another week. Furthermore I did some more basic paint on last weeks shown models.
As Photobucket limits are nearing I haven't shown my last collection pics of unbuilt kits, it will follow next week too but I will give a sneak preview here.
To compensate a little I will show the Steyr 640 (again) for good measure and a golden oldie from the Airfix Magazine days ; one of my first succesfull wheeled vehicle scratchbuilds : the 1/76 Humber PIG FV 1611.
Cheers, Alfred
The Steyr 640 Kfz 31 Sanitatsfahrzeug finished last week. 1/72 Resin from DenBels models. Handpainted in Humbrol colors. Upper deck from alufoil over playdoh clay. Decals from sparebox or handpainted.
Sneak Preview from the kitcollection : Revell's V2 with Meillerwagen in all issues from 1954-2010. Ultrarare Faller V2 and Martin Missile Sets and Eidai/Grip V2 and Big Bunker Command Post sets. All are, and wil stay, unbuilt and complete in box....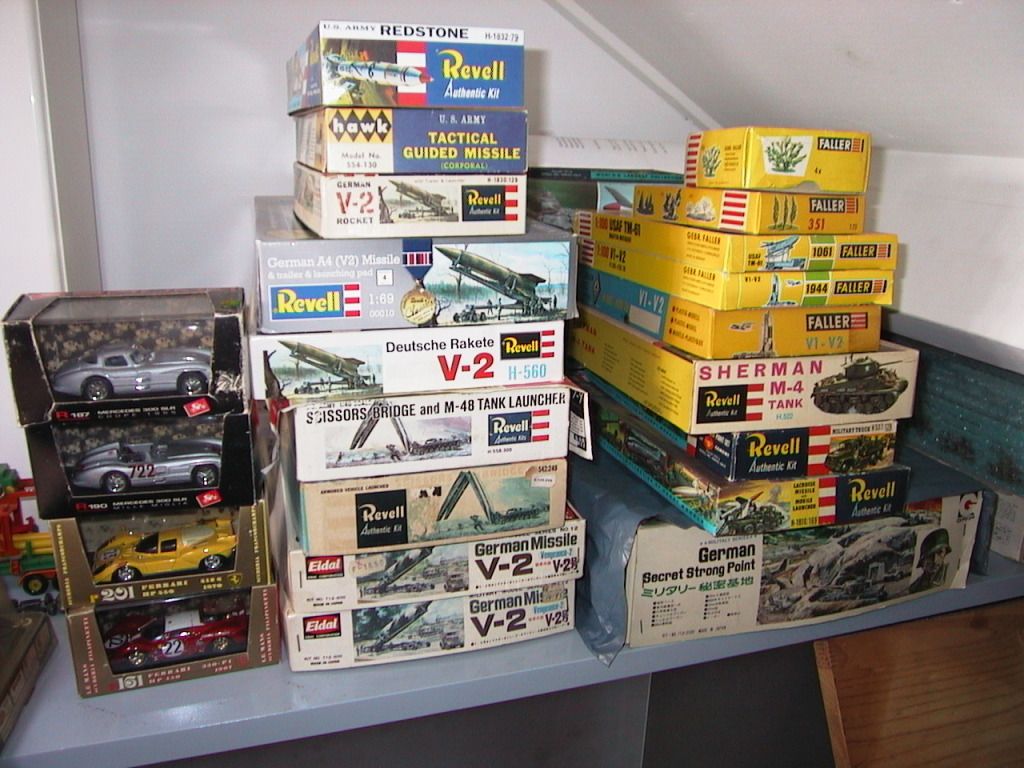 FV 1611 Humber PIG. 1/76 scratchbuilt in 1986. Wheels and window frame from some ROCO 1/87 Truck.