Hello everyone
Here's some work that i've recently completed.
A superdetailed Italeri Sd.kfz.234/2 Puma. Periscopes..smoke throwers...exhausts...
Converted Presier figures and equipment from the Panzer crew and Marching soldiers sets.
I Scratch built the base groundwork and tree. Static grasses and crushed leaf litter scratched flora including broadleaved plants.. flowers and a creeping Rose bush.
I titled this ''Fix it before the fog lifts!!'' as this is the a.m. of 7th August 1944... Aufklarungs abt. 116 Pz Div... already behind schedule and trying to make use of the morning mist to advance a Puma recce crew cautiously hurries to change a flat tyre and continue the operation. Sensibly parking under the largest piece of cover available.
Hope you like the pics
Tree and 3/4 finished composition
Homemade flora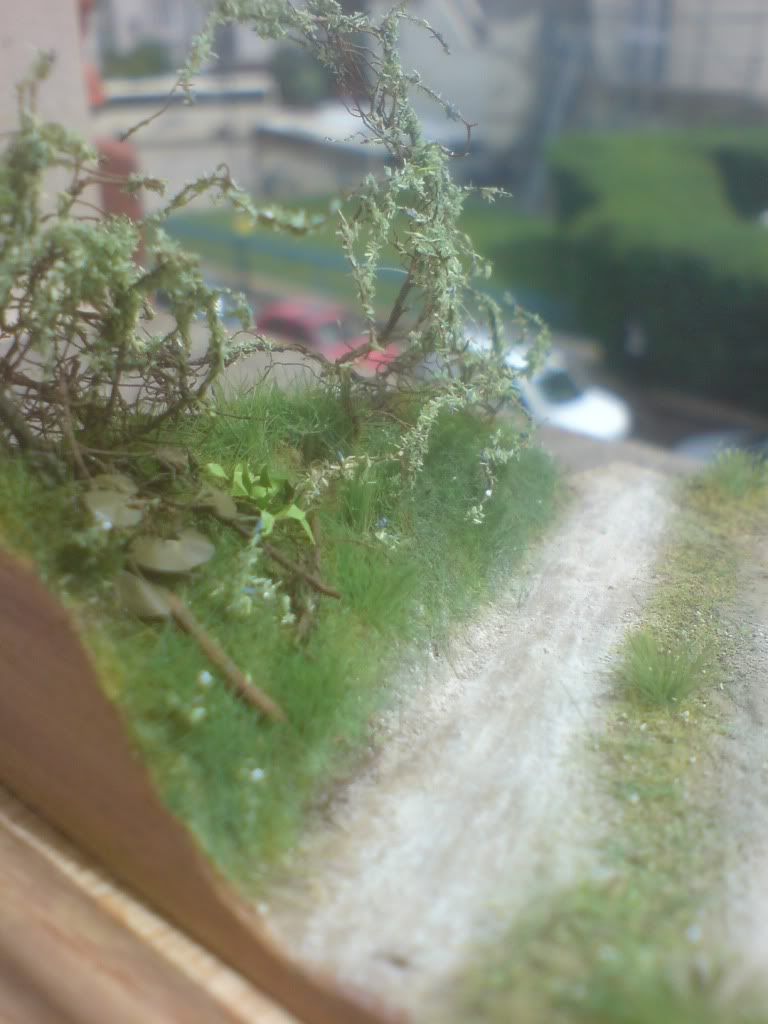 Puma hides while crew hurries to repair flat.
Commander surveys the local vista.
Rolling in the spare.
So i hope you enjoy this piece. It had my eyes on stalks. Thank heavens for my Optivisor!!.
There is a SBS of this on the Military Modelling site.
Feedback Qu.s all welcome
Nick