Well I have built the ACE Vickers VIB kit & are happy with it now
But thought I would say the suspension connecting to the hull was a battle
Firstly the sprocket does not fit under the trackguard/treadway/runningboard
(it can't be moved higher as it jams under the upper hull,
(etch running boards would have made it better)
so you need to splice the locator disc & nipple off & lower it a mm or 2.
also the rear suspension arm can't sit horizontal as the first wheel bangs its head on the return roller so you need to have all the suspension sitting a mm or so lower
so it has nothing to fit onto the lower hull.
Here is my fix ...
[IMG]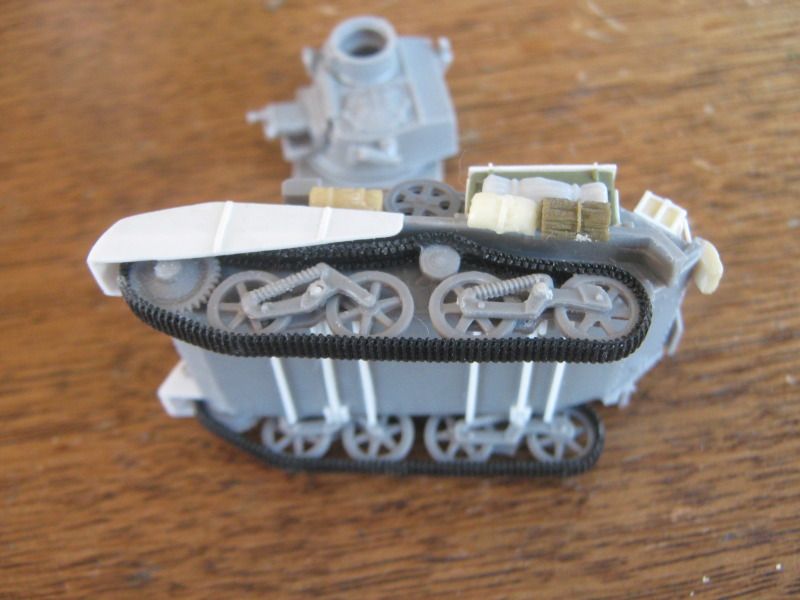 [/IMG]
After lowering the sprocket, I drilled holes through the central suspension
& ran plastic rod through them (you can see white spots were they came through)
this gave something for the suspension to hold onto the hull but was still
wobbly so I added two extra rods one on each side slightly longer to butt up against the
suspension & wheels to make the connections stronger.
[IMG]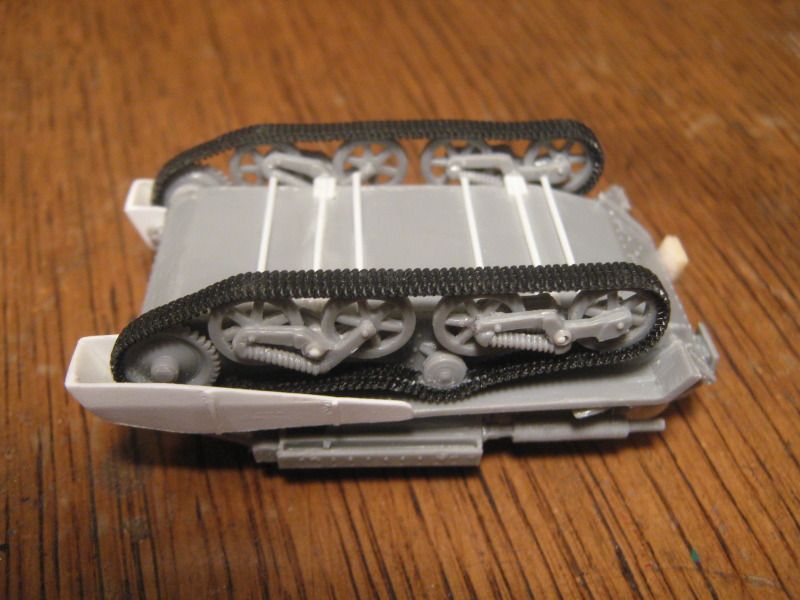 [/IMG]
Here it is nearly completed.
[IMG]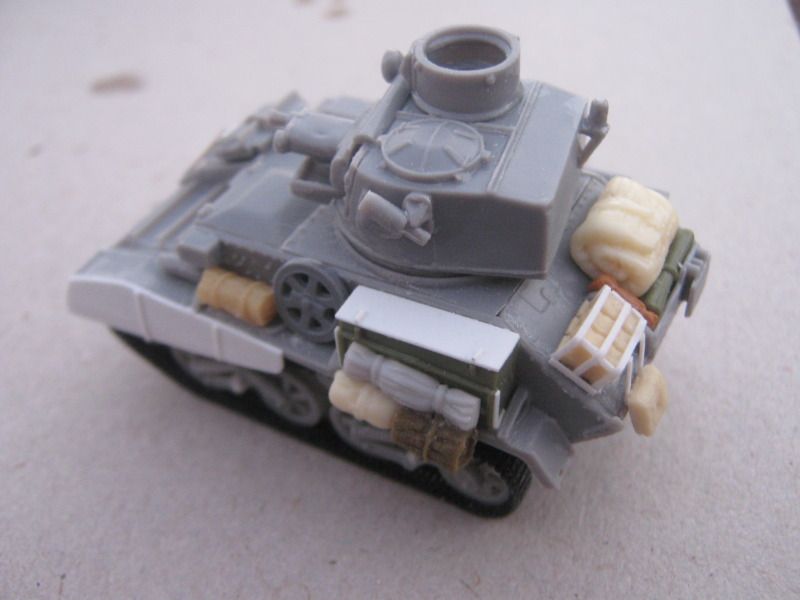 [/IMG]
also here is a spare pair of tracks on the IBG Bren as you can see a little short
but glued around the front idler both eands have something to glue to.
[IMG]
[/IMG]
& can be hidden by the little shields after
[IMG]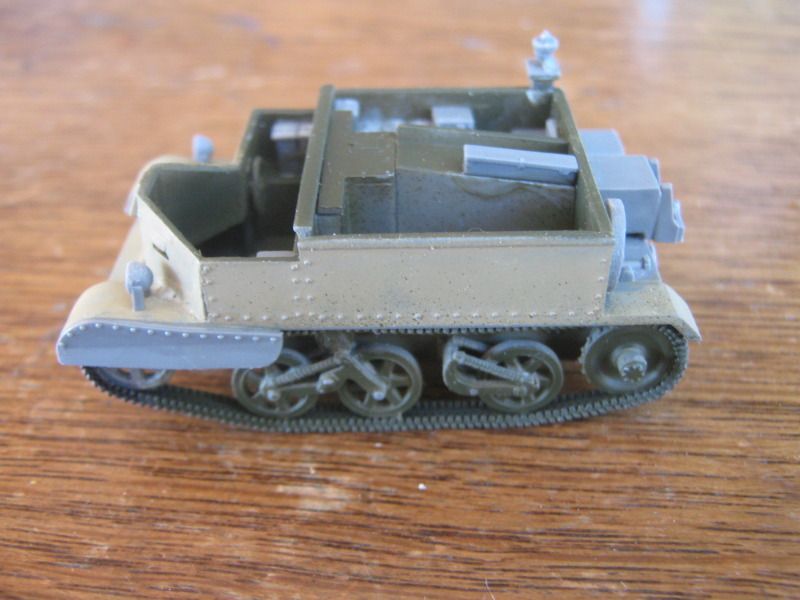 [/IMG]
Hope this might be of some help.
Cheers Elliott