I originaly started my project as an F in the balkins so these pics portrays an F I eventualy turned into an E the only difference is the external brakes thingys. This photo is before I had to rework the lower half because I noticed that the return rollers are supposed to be evenly spaced on the actual tank.
I had to do alot of work on the attack manlet i filed and hollowed it out and rescratched the rest.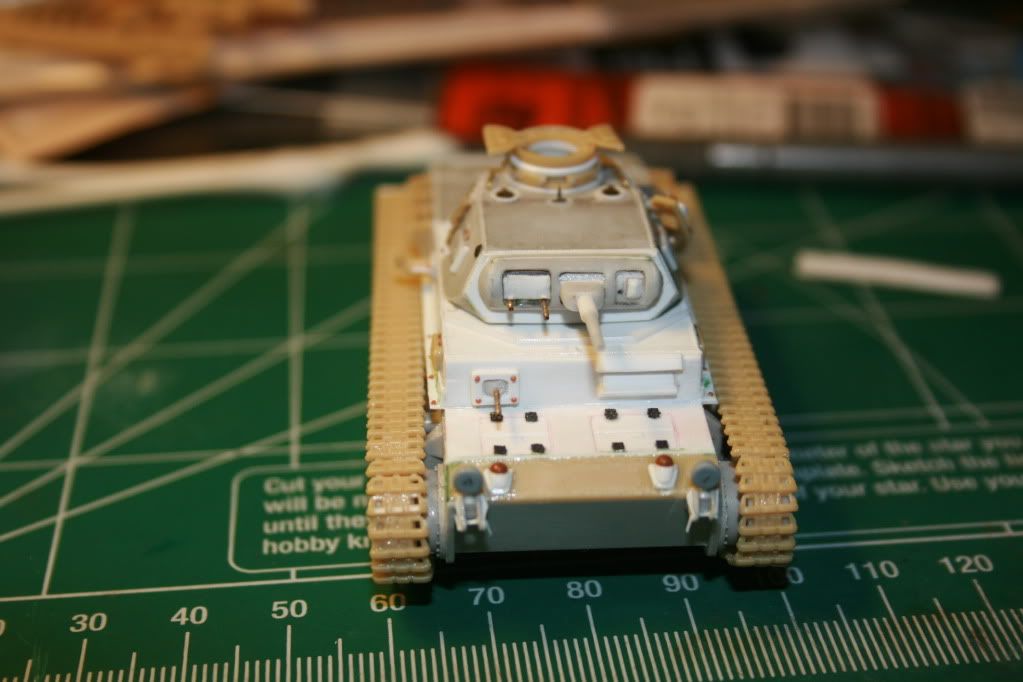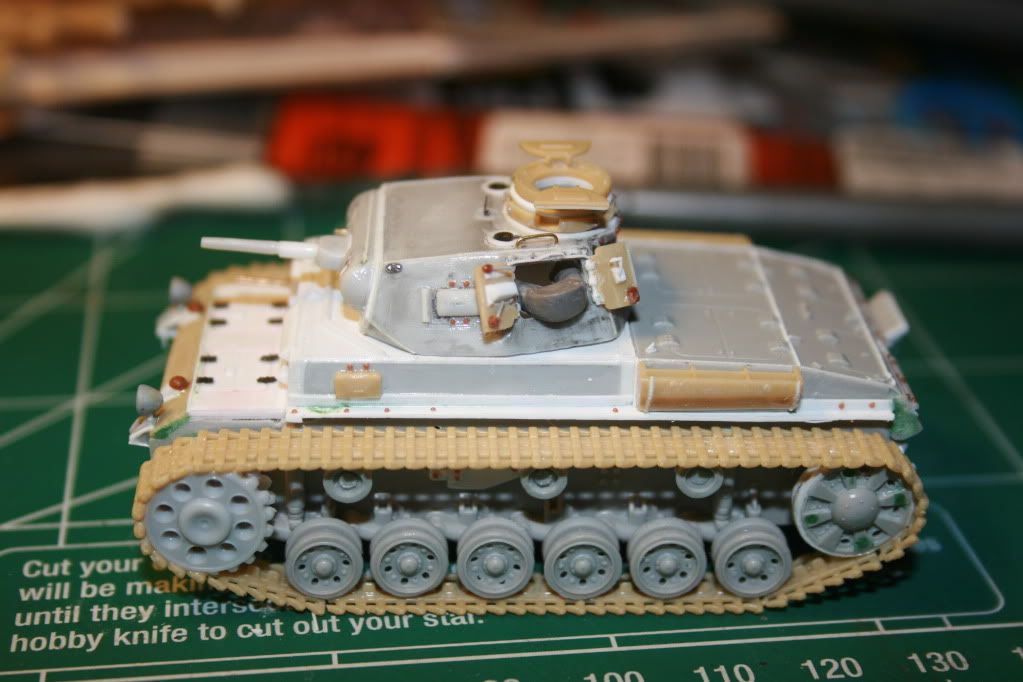 this is why its a crime that dragon has not made an PZ-III e/f or PZ-IV C/D
Which blows my mind it would up being one of the most sold models they can produce at this point in braile that has not been made yet. But they still come out with stuff thats not as popular. Its border line conspiracy.